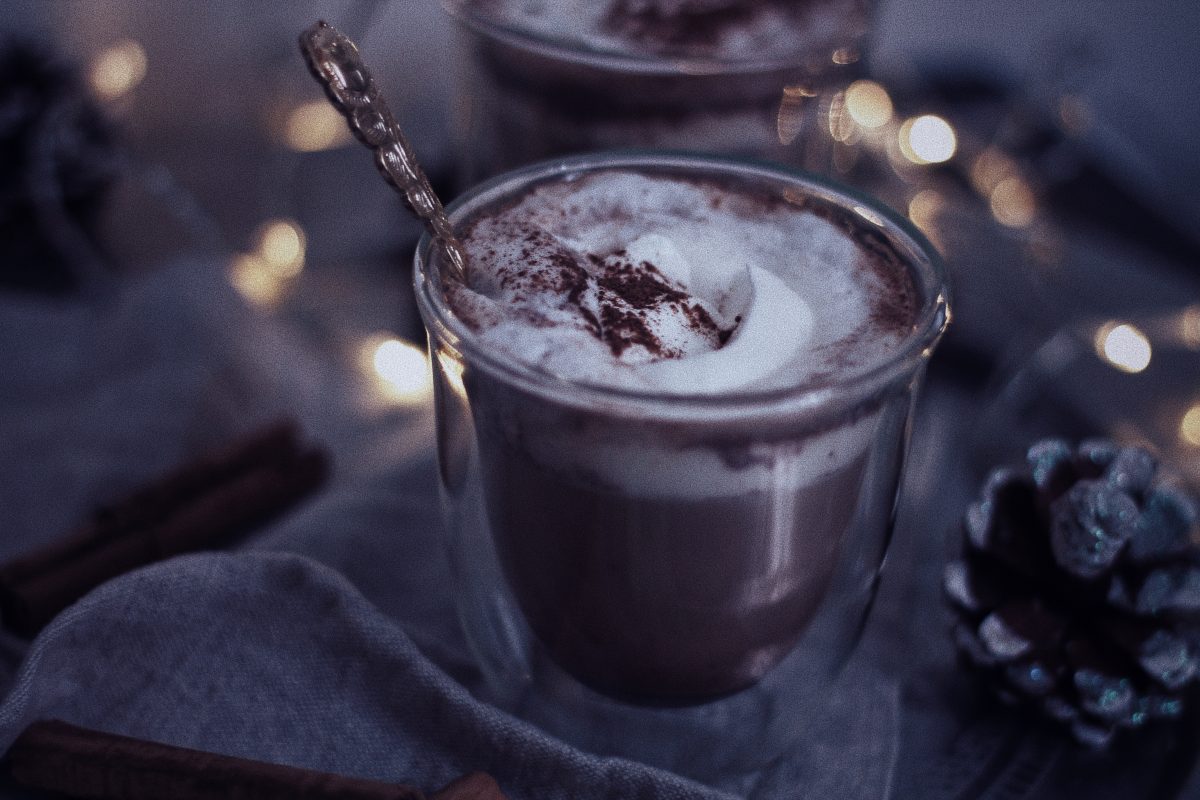 Guten Morgen meine Lieben!
Wir starten mit einem richtig leckeren "Gingerbread Latte" in die erste Adventswoche.
In der Adventszeit darf es auch hier schon mal ein leckerer Kaffee mit Geschmack und fettreduziertem Sahnehäubchen sein:)
Ich musste dieses leckere Rezept sofort ausprobieren als ich es durch Zufall auf Pinterest entdeckt habe & es schmeckt mehr als köstlich!
Heute verrate ich euch das leckere Rezept für den "Lebkuchen" – Latte. Natürlich habe ich den Espresso wieder mit unserer neuen Espresso Maschine von De'Longhi zubereitet. Köstlich!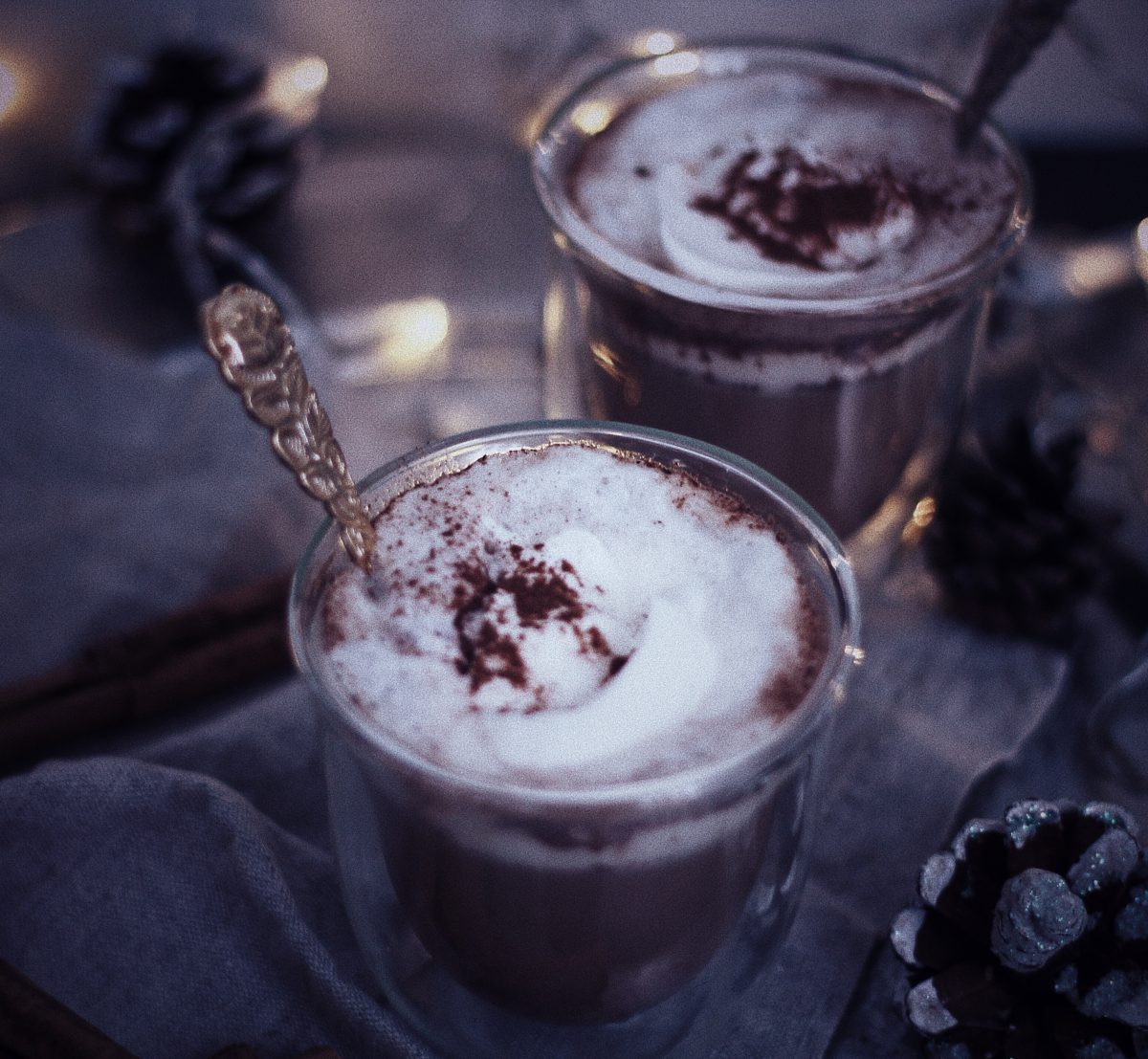 Gingerbread - "Lebkuchen Latte"
ZUTATEN
300

ml

Milch deiner Wahl

1

Teelöffel

gemahlenen Zimt

1

Teelöffel

gemahlenen Ingwer

1

Messerspitze

gemahlene Muskatnuss

1/2

Teelöffel

Mark einer Vanilleschote

1-2

Teelöffel

Honig/Ahornsirup

(nach Geschmack auch etwas mehr)

2

Espressi

etwas

Fettreduzierte steif geschlagene Sahne
ZUBEREITUNG
Milch zum Kochen bringen.

Gewürze gut miteinander vermischen und anschließend gut mit den Espressi und dem Honig/Ahornsirup verrühren.

Gewürz/Kaffee - Mischung auf 2 Tassen aufteilen und mit der Milch aufgießen.

Mit Sahnehaube und Zimtstaub servieren und genießen.
Gingerbread Latte is always a good idea during Christmas / Winter time!
You might have tried one at your favorite coffee shop already, but you can also make one at home pretty easy and enjoy with homemade cookies. Of course I had to to make one at home asap as I found the recipe on Pinterest a few days ago.
It tasted aaaaa- mmmm- aaa- zzz-iii-nn-ggg!  Enjoy the first week of Advent and make sure to take a little break of everyday life,  bundle up and enjoy your first homemade Gingerbread Latte!
GINGERBREAD LATTE
PREP TIME: 5 MINS. COOK TIME: 5 MINS. SERVES: 2
ZUTATEN
1 1/2

cups

milk of choice

1

teaspoon

ground cinnamon

1

teaspoon

ground ginger

1/8

teaspoon

ground nutmeg

1/2

teaspoon

vanilla extract

1-2

teaspoons

honey

3/4

cup

strong coffee

or 4 shots of espresso
ZUBEREITUNG
Bring the milk to simmer on the stove. Don't let the milk boil!
Whisk together the spices and honey with the 3/4 cup coffee. Whisk well until the spices have dissolved.
Divide the coffee mixture between two mugs and top with warmed milk. Garnish with low fat whipped cream and a sprinkle of cinnamon.