Finally I found some time to answer your questions regarding Henry. Gosh, he is more than a year old now & this is the first post dedicated to him. Shame on me!
Anyway, you guys keep on asking so many questions about him, the breed, where we got him from etc…
So here are the answers: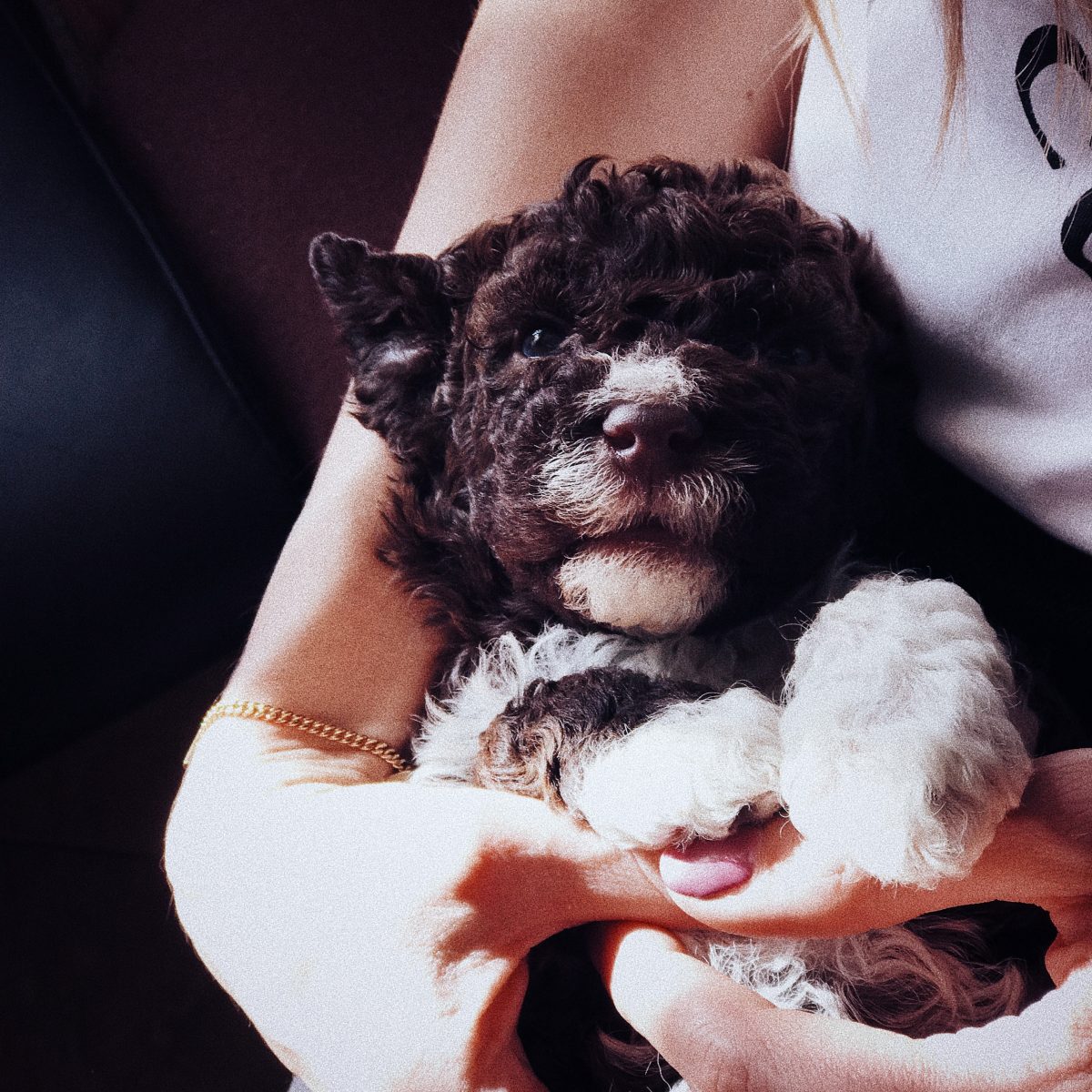 THE BREED – LAGOTTO ROMAGNOLO
The Lagotto Romagnolo is a curly-coated, non-shedding rare Italia breed. A Medium-sized purebred canine that is a member of the Gun Dog category. The Lagotto is one of a few purebred canines that has remained unchnaged for many centuries.
The size of the Lagotto Romagnolo will largely depend upon the size of the parents. Henry is actually one the smaller side for a male one.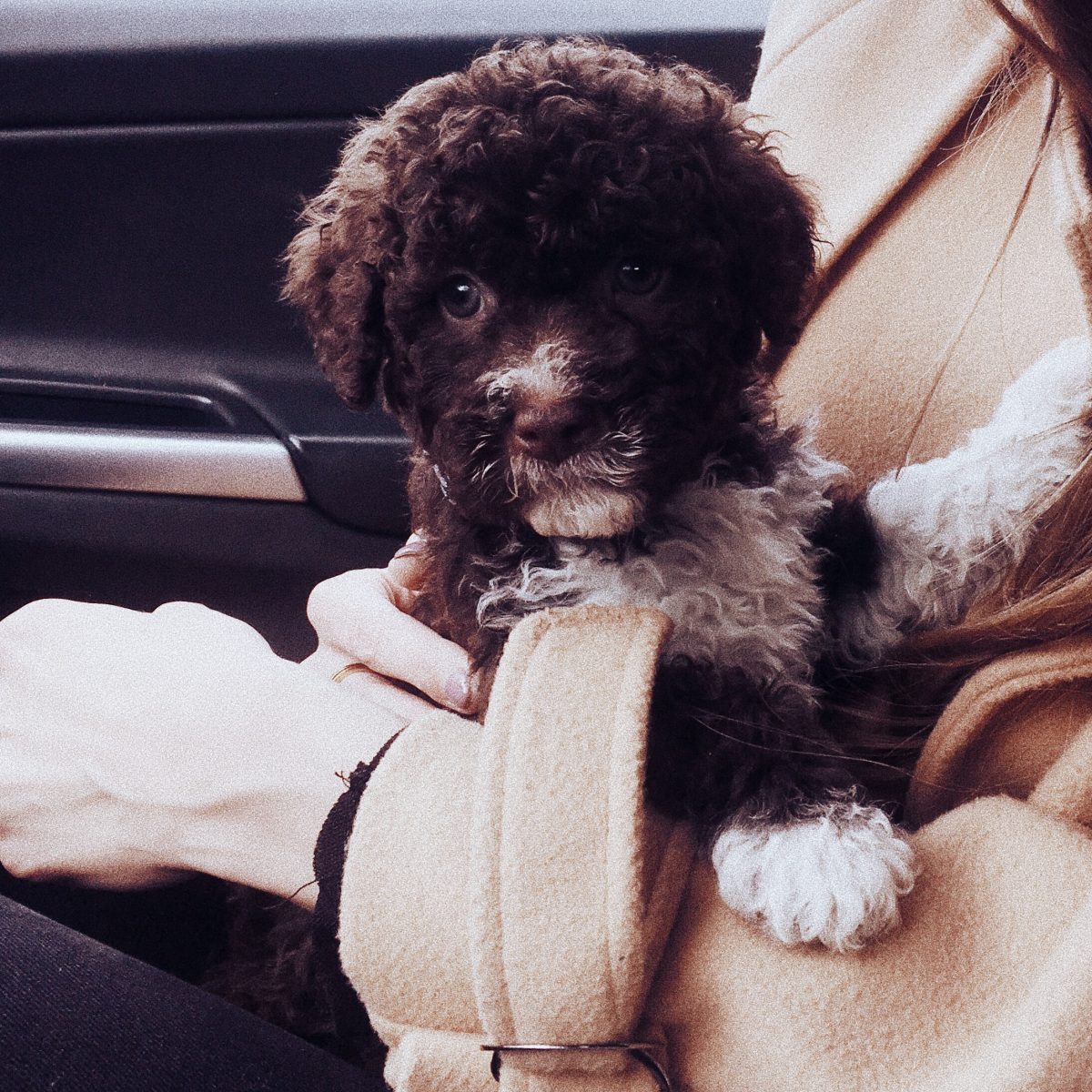 The Lagotto Romagnolo has been bred for many ceturies as a working water retrieving dog .
As such he is a gently family companion that requires quite a lot of exercise that's definitely beyond a walk around the block.
Today, the Lagotto is the only pure-bred dog that is officially recognized as a truffe-hunting specialist.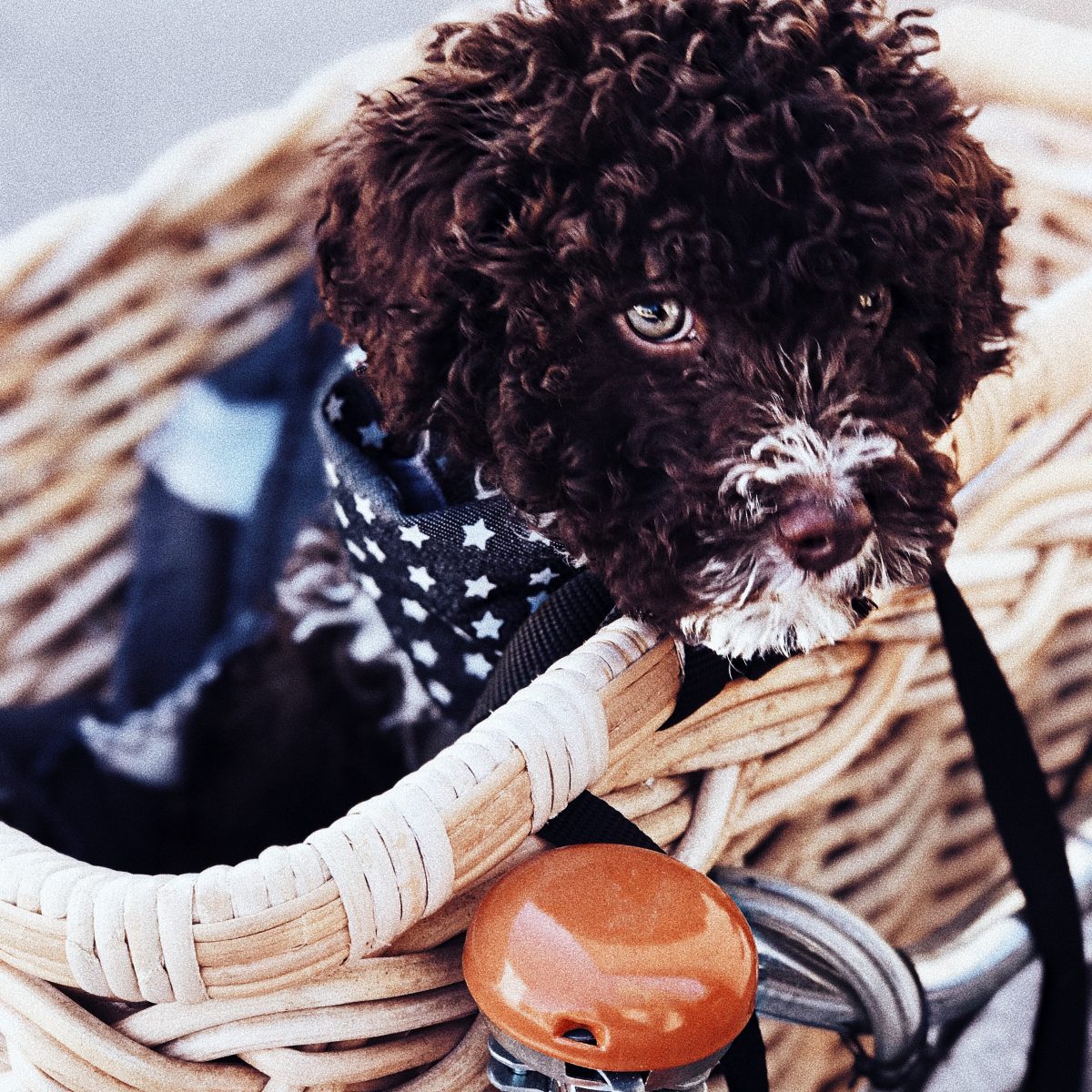 WHERE DID YOU FIND HENRY'S BREEDER?
An old primary school friend of mine is the proud owner of one of Henry's half siblings and that's how we found our breeder.
There are only very few Lagotto breeders in Austria.
You can check out our breeder here: LAGOTTO WIEN
We can highly recommend our breeder! It's a super big hearted family with lots of kids around & the puppies grow up with the family.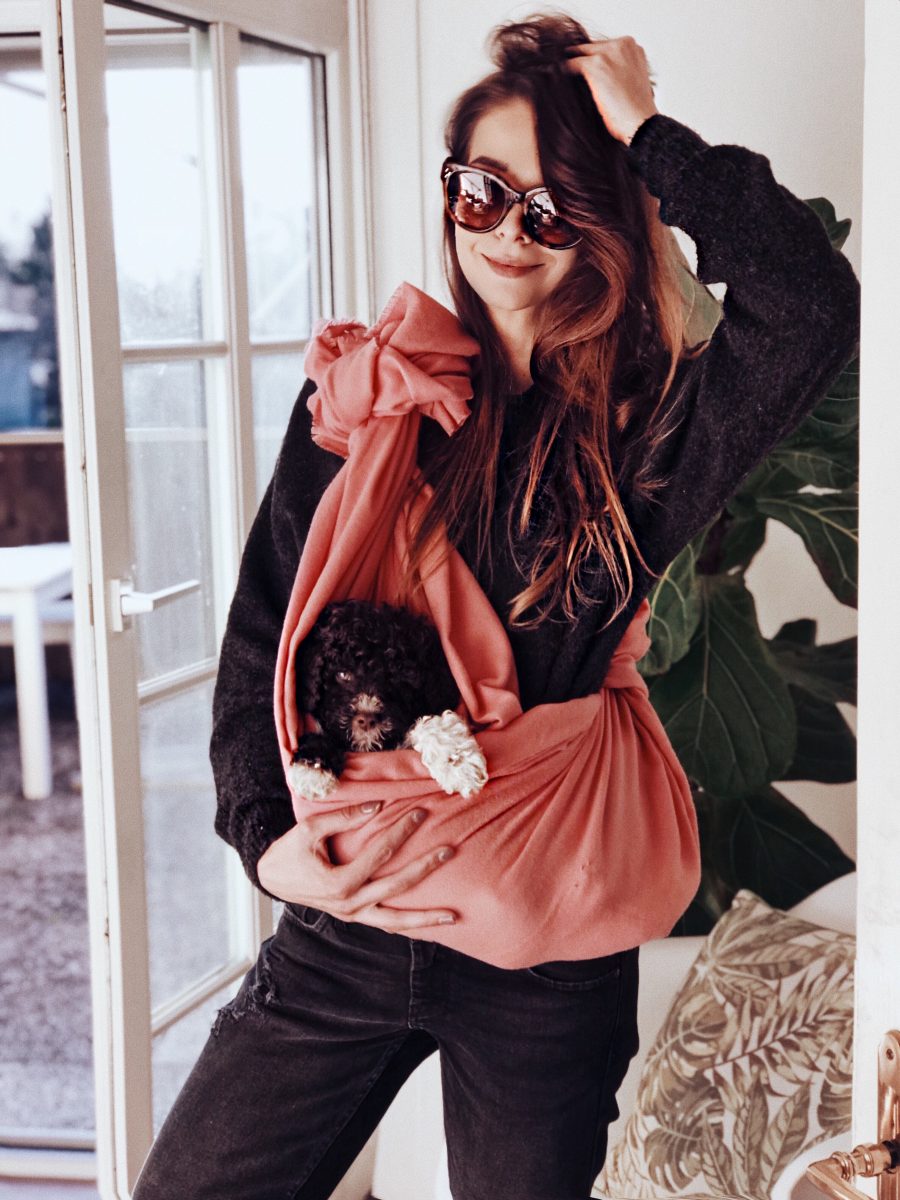 CHOOSING A BREEDER
Always make sure to meet the parent dog and get to know your breeder. Ask why they decided to start breeding, have a closer look how the dogs live and how they are treated.
Ask how often the breeder allows females and males to breed and reproduce.
Check if the kennel is clean and everything looks fine.
Make sure to check out if the breeder is registered and shows you all the health tests of the breeding dogs.
Every reputable breeder will also ensure you that their puppies have received all vaccinations needed and de-worming specific to the age of the puppy.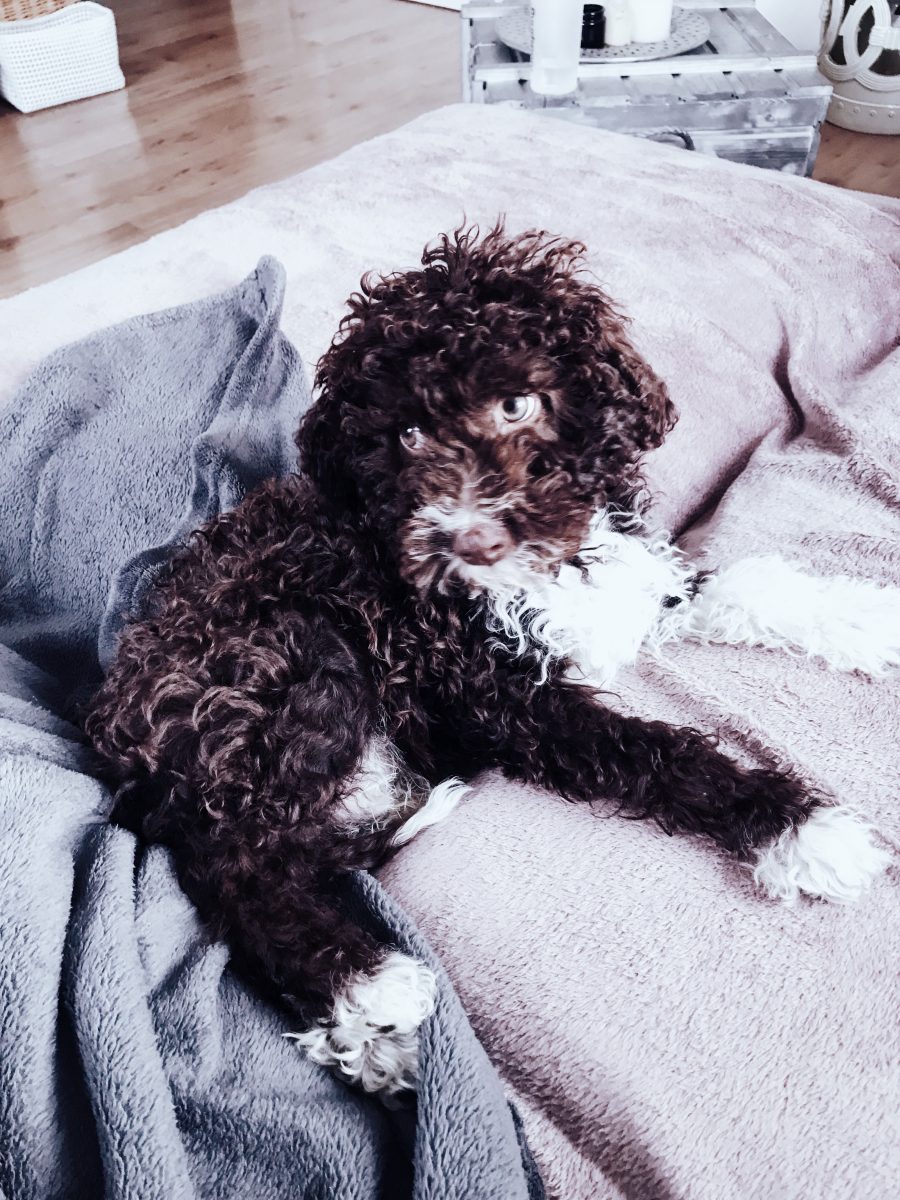 Make sure to get to know your puppy before getting it. We visited Henry once before we brought him home. If you live nearby, make sure to visit your puppy more often. Our breeders knew that we wanted to have a dark brown puppy, but they also had an eye on the temperament of the puppy and selected it wisely for us and our lifestyle.
Ask the breeder about the temperament and personality of the puppy & it's parents, so it's more likely that you really get the dog that suits you and your life best.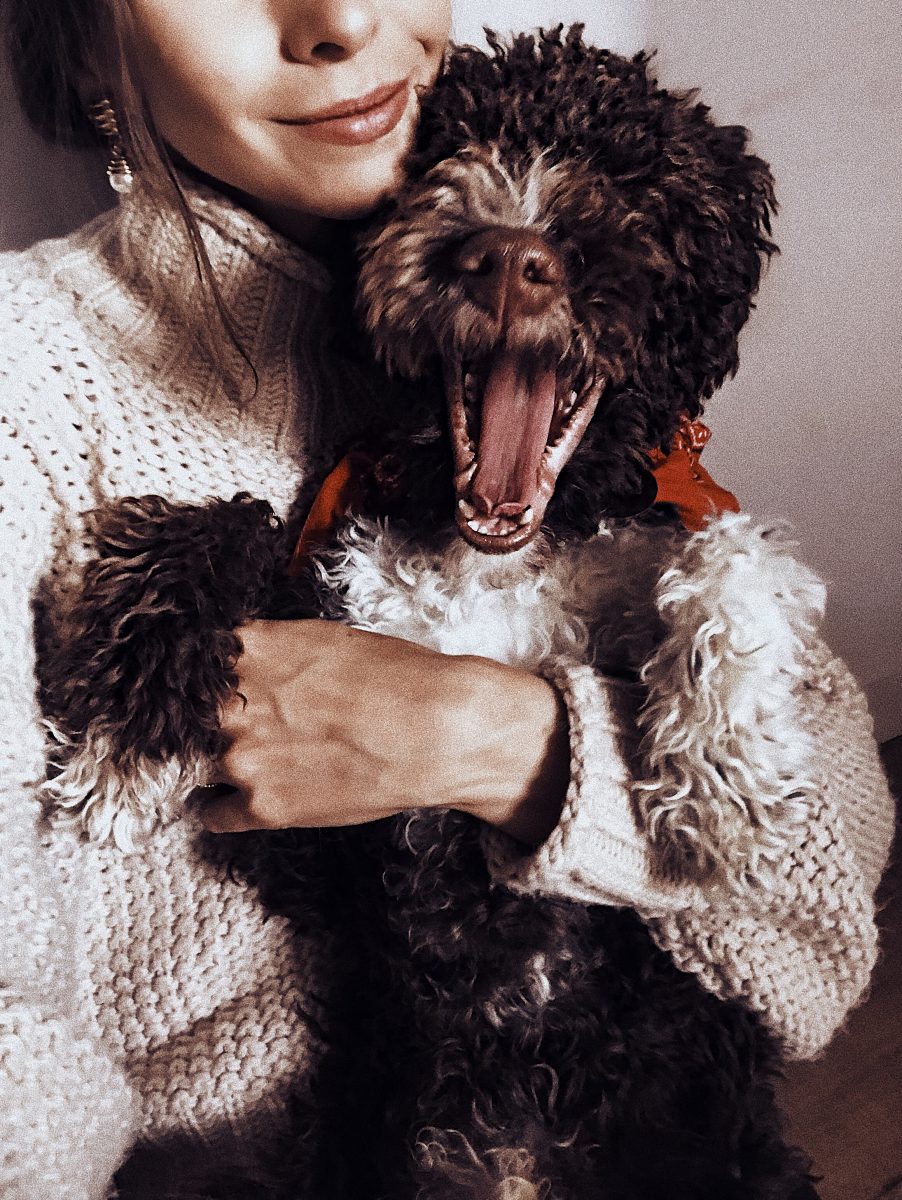 THE LAGOTTO'S LOCKS
The Lagotto Romagnolo has a soft, wooly coat which is hypoallergenic and doesn't shed. This means that the hair grows continuously and therefore, regular haircuts are required.
Other than the trimming, the Lagotto Romagnolo doesn't need much – just a bath every month or so – before which, the fur should be combed and after which, the ears should be cleaned. That's all. The fur might get lighter in color from time to time, but that's normal for Lagottis
DOG TRAINING
Thankfully, the Lagotto is easy to train, though you should start from puppyhood. It is intelligent and eager to please. As we have noticed with Henry and other Lagotti, they might do kinda everything for "Goodies", which makes training with little treats super easy.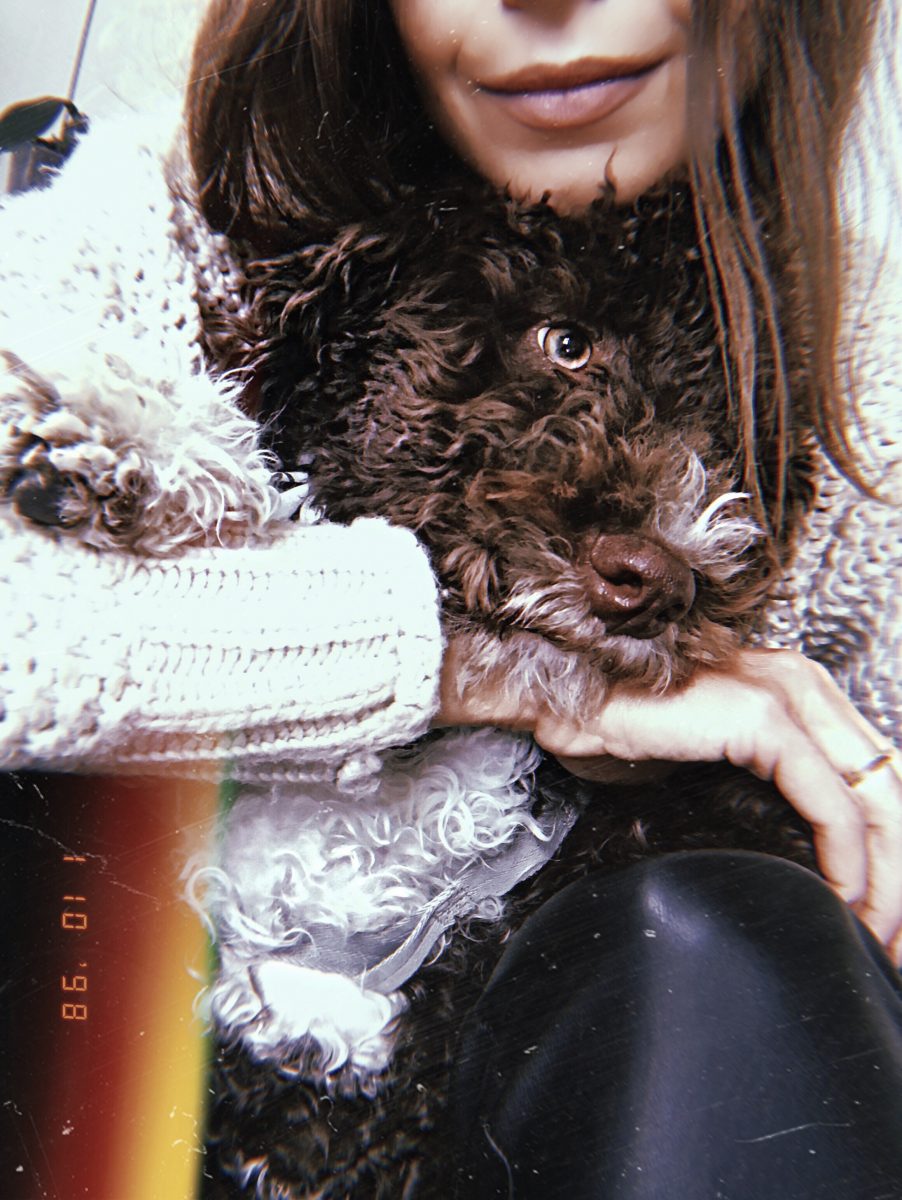 LAGOTTI ARE HEALTHY DOGS
Lagotto Romagnolos are robust working dogs.
They do not easily get injured or sick. The only health issues, which occur rarely and are simply a result of poor breeding, are hip dysplasia or the abnormal growth of the hip bone, which at its worst can cripple the dog but can be corrected through surgery, and juvenile epilepsy, which breeders are currently working to breed out.
Henry is a super helatyh puppy (KNOCK ON WOOD) & actually hasn't suffered from anything so far.
If your puppy is from a good line, there is a good chance he or she will live for up to 16 years or more, which is longer than other dogs of the same size.
We thought about that fact al lot & love the idea that Henry will hopefully be our companion & fur baby for so many years.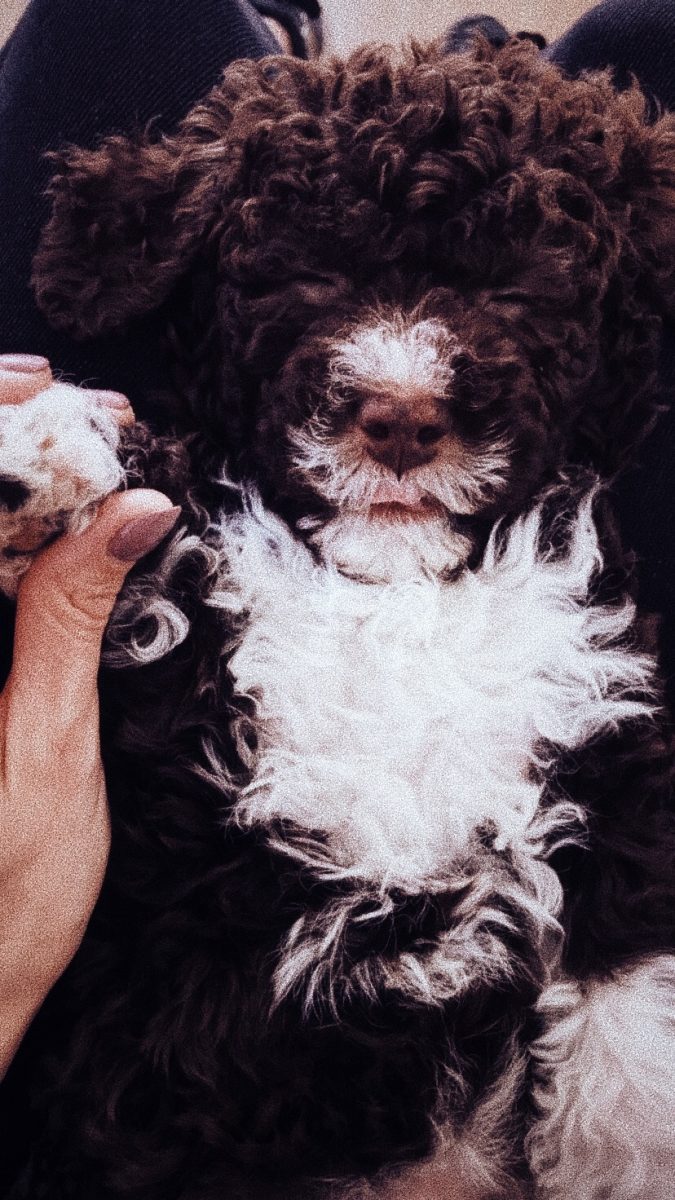 ONE ADVICE – MAKE SURE TO GET TO KNOW A REAL LAGOTTO BEFORE YOU DECIDE TO GET ONE.
In our opinion, they are the coolest & sweetest breed, that really suits our life. A Lagotto is a highly intelligent and versatile dog that loves to work, wich means that if you are a couch potato, the Lagotto will be bored and frustrated.
The Lagotto Romagnolo definitely is the perfect family companion for active couples, singles or young families because they are friendly and enjoy the company of children.
In most cases this dog really needs a moderate amount of exercise daily.
Most Lagotti are sturdy, but super loving companions that are great for children that understand how to treat a dog.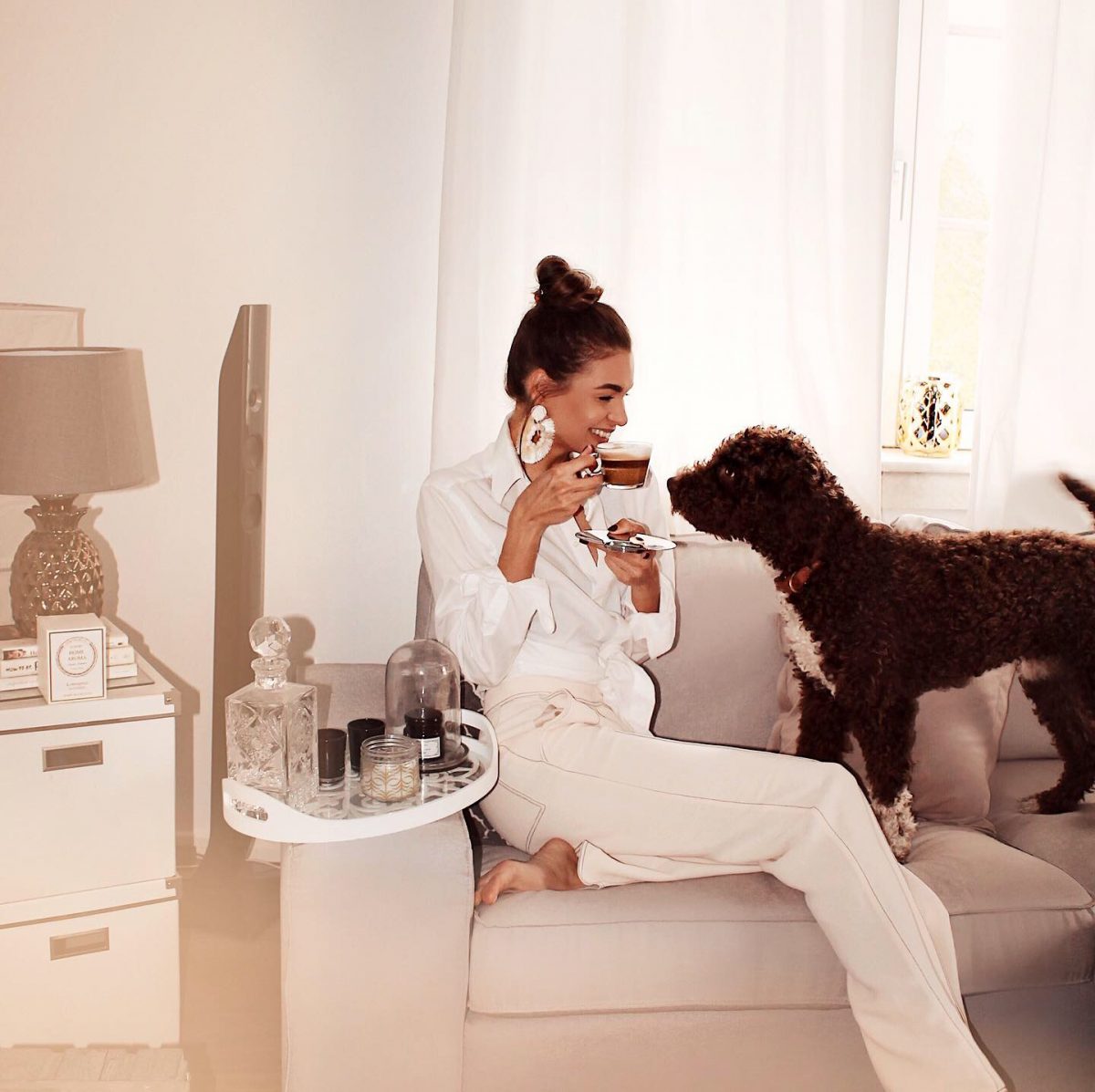 WHAT WE LOVE MOST ABOUT OUR LAGOTTO
Lagotti will become very attached and devoted to their family members. Henry is the most cuddly and loving dog, but he definitely needs a lot of attention. If he won't get it and might be frustrated due to lacking exercise, he defintely creats his own entertainment & that might not be in a nice way sometimes.
But that's what we love. He suits into our lifestyle perfectly and makes life so much more beautiful. Henry is like a child and sometimes needs even more attention than child would need, but on the other hand he is such good and calm soul, that is definitely hard to find.
I hope you liked the Q&A. In the future I will be updating this article every now and then.