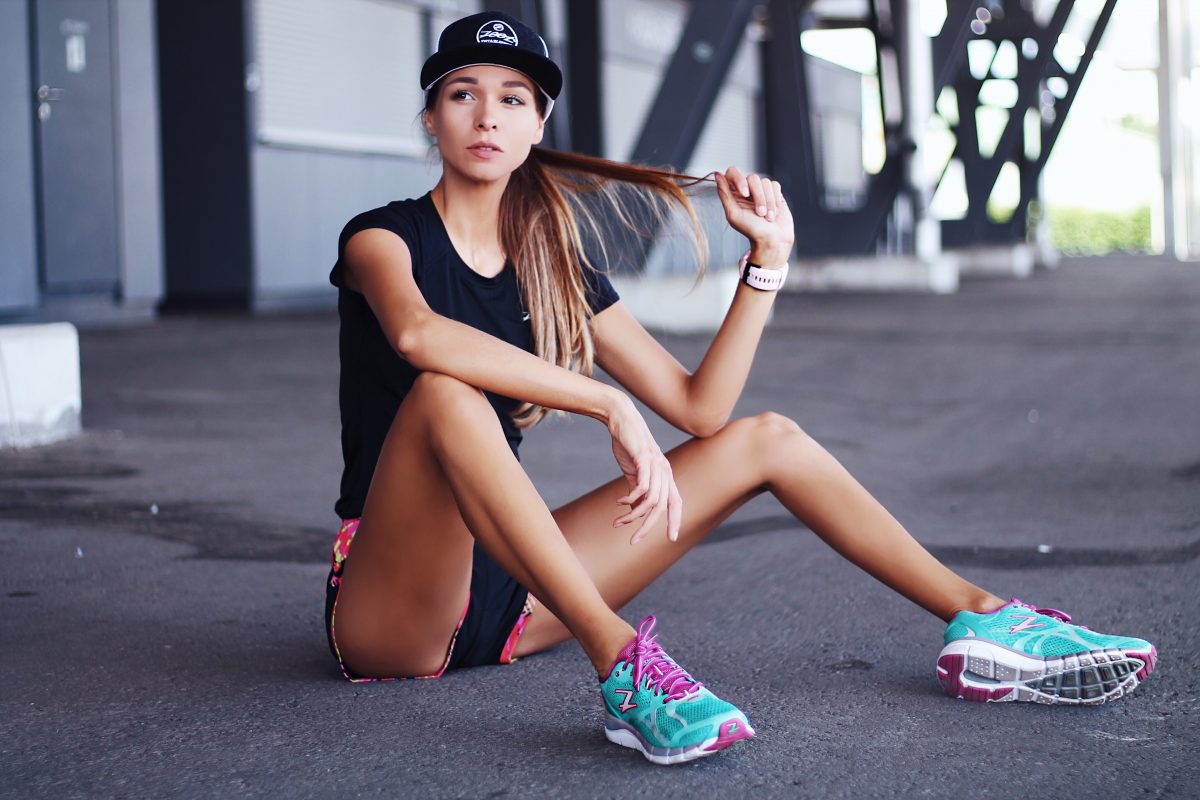 You guys always ask me how I stay motivated and keep up my training.
Well, to be honest, I'm not always motivated and I consider that as something completely normal ;) I know, it would be would  so much easier if we were always motivated to do the things that will change our lives for the better. The only problem is that usually, the better the change, the more effort is required to actually get in implemented into our daily life and routine. Sometimes you don't feel motivated at all, you start searching for excuses and end up on the sofa watching your favorite show on Netflix.
I can totally relate to you and sometimes feel the same, but I learned how to stick to my training and reach for my goals. It's said that Runners (well, I think you can exchange this for any sport) who are consistent with good habits have the most success.
It's good to make resolutions and have a goal to aim for. Take care and consider goals that based on process instead of the outcome.  That's a great way to stay motivated through a whole period of training.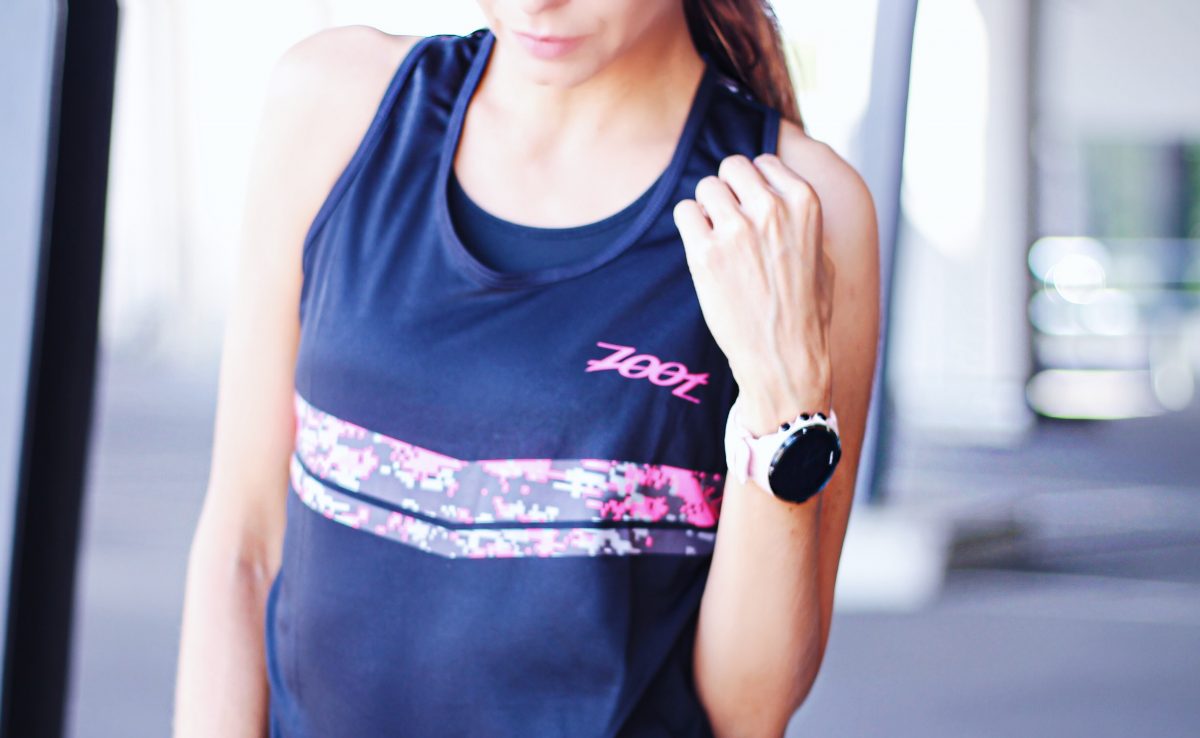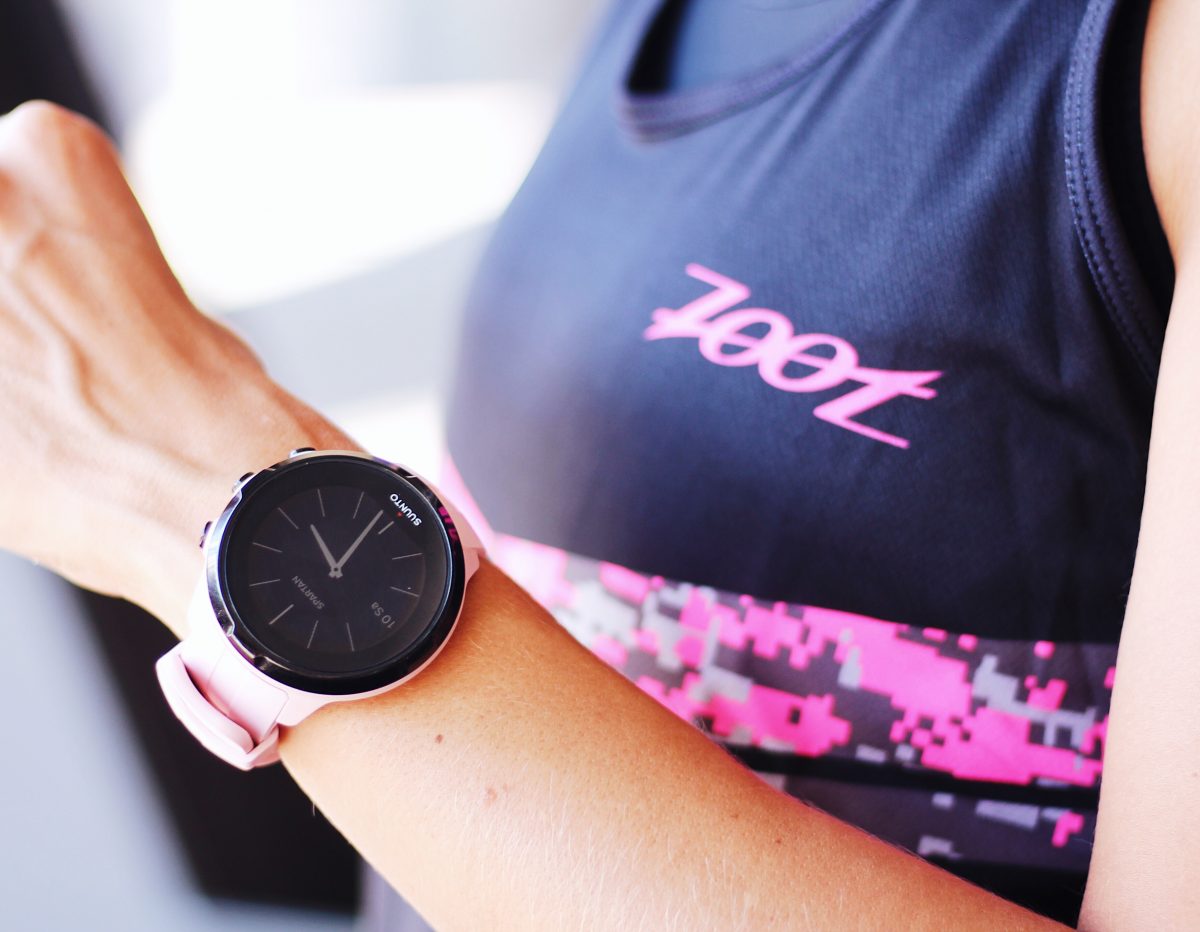 MY QUINTESSENTIAL FITNESS GADGET THAT ALWAYS MOTIVATES ME :
My new SUUNTO SPARTAN Wrist HR in the wonderful color Sakura always motivates me for my training as I can finally wear it again. The color, the design, the touch screen and the fact that it has wrist heart rate measurement had me since I first saw it ;)
SUUNTO and I decided to give away one of these watches to give one of my lovely followers and extra portion of motivation.
JUST FOLLOW THE LINK BELOW TO ENTER THE GIVEAWAY!
SUUNTO SPARTAN WRIST HR GIVEAWAY 
The Suunto Spartan Sport Wrist HR is an advanced multisport GPS watch sporting wrist heart rate measurement, color touch screen, 100m water resistance and up to 12h of battery life in training mode. Spartan Sport comes with 80 pre-set sport modes and rich sport specific metrics. You can your progress and train smarter with community training insights available in Suunto Movescount. All Spartan Sport watches are hand-made in Finland.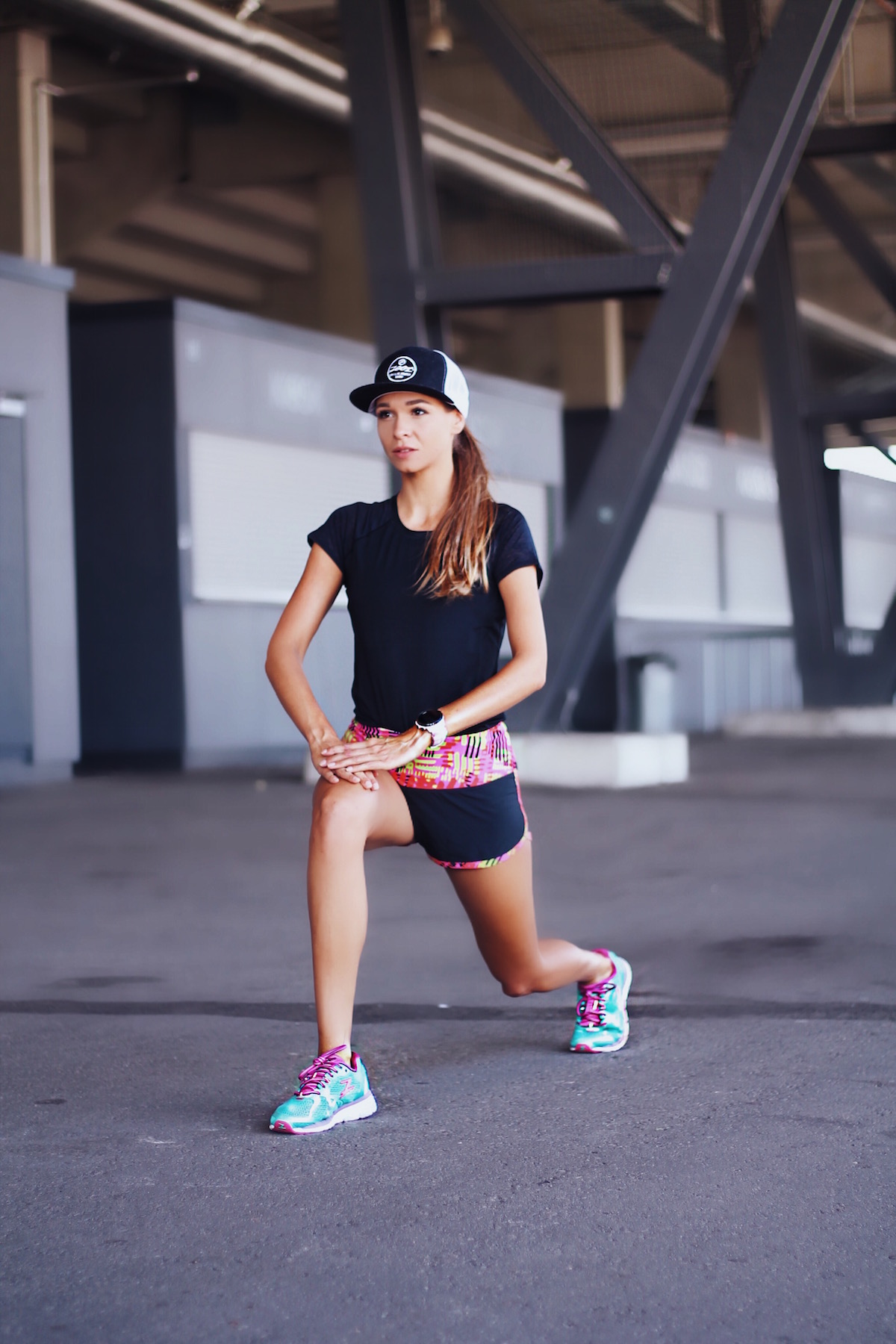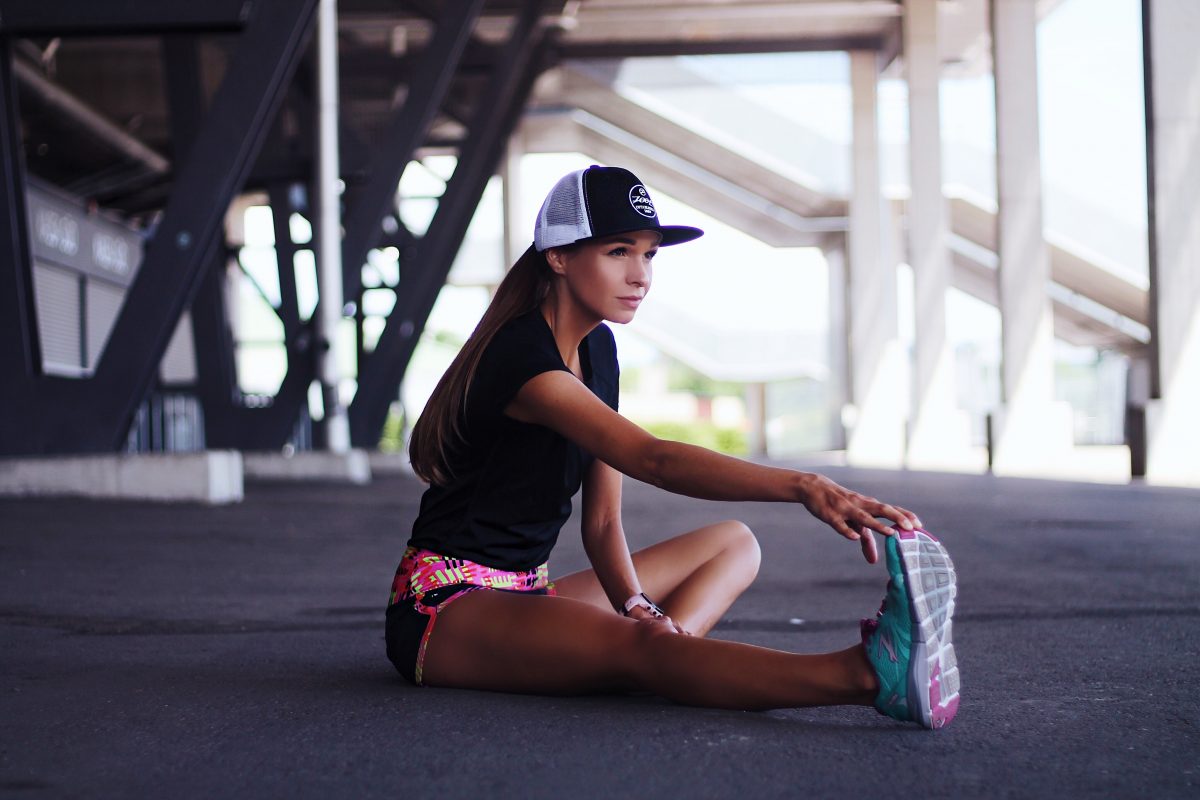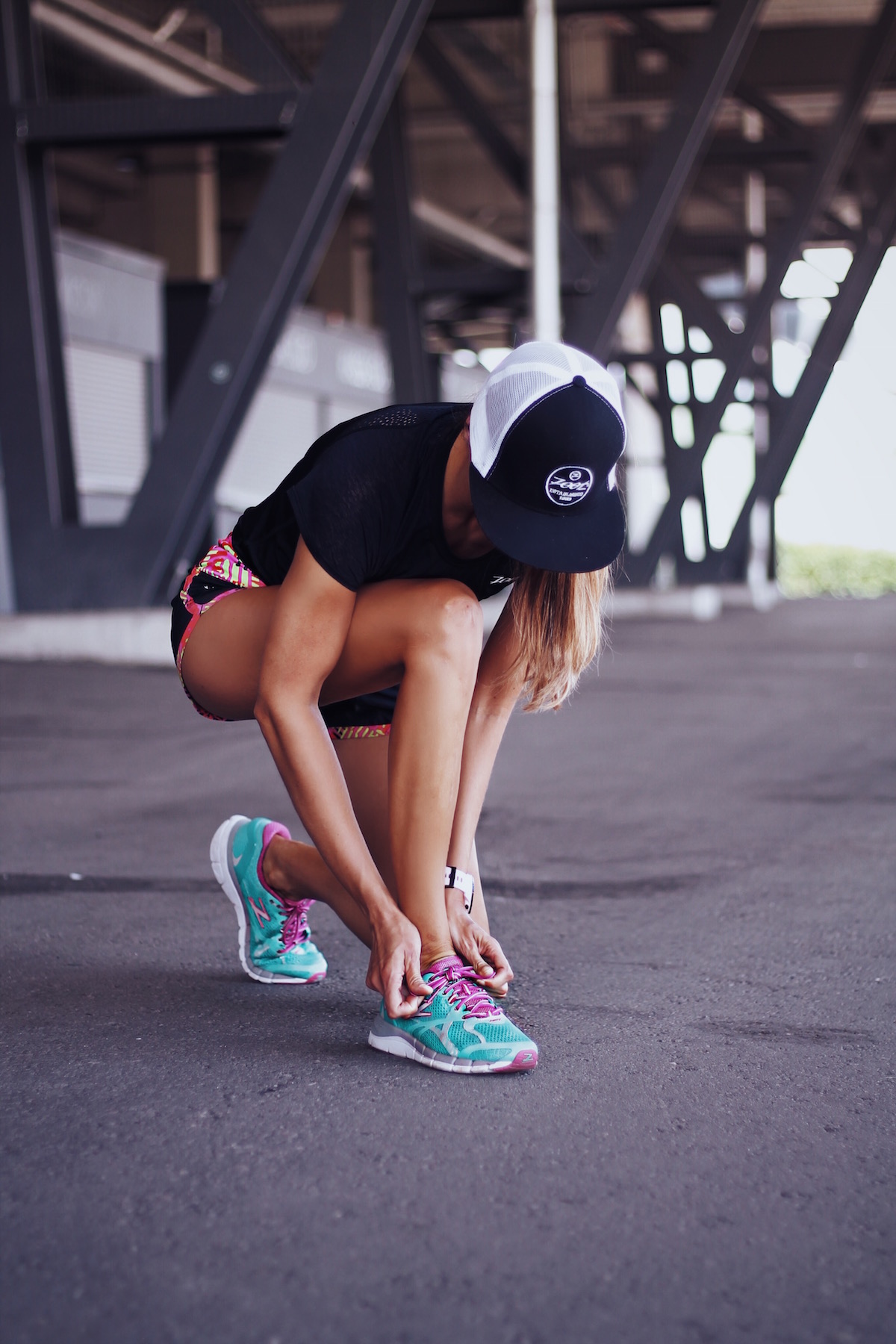 I diced to write down my favorite habits that keep me motivated, so keep on reading;)!
WRITE YOUR GOALS DOWN
In my opinion that's a great method to visualize your dreams. If you are planning to finally complete running 5 or 10km,  to do a small distance competition, an half-marathon or even a marathon, it doesn't matter whether your goals are big or small. Whether it's a goal time, a goal distance or a goal weight. Write your goals down.  Keep them somewhere where you can look at them an reflect your progress. In times of social media, you can also post your goals on any desired Social Media Chanel and keep your friend and followers updated on your progress. Some nice comments and message are going to help you on your progress, for sure ;)
TRY TO BECOME A MORNING RUNNER
Sometimes it can be hard to get your workout into your daily life. I've got a solution for you guys, (especially during summer time that's the best tipp): Try to put running first on your agenda.  Trust me, if you accomplished to squeeze in your run early in the morning , you'll get hooked on that feeling of having accomplished so much before others are even awake and you'll also get an extra energy rush from that rush of endorphins. Just give it a try;) I already completed one part of today's training at 6:30 this morning. This feeling gives you wings for the day, trust me;)
INCLUDE STRENGTH TRAINING INTO YOUR ROUTINE
It's important to build up muscles that improve your health, reduce injuries and improve your running skills, and I think that's always an extra portion of motivation, isn't it?!
Core training can really improve your running performance and reduce the risk of injuries. Remember – a strong core makes you a faster run! That sentence as such is enough motivation for me to implement it into my routine.
I think this workout is super short and effective… check it out!
TRY TO UNPLUG ON YOUR RUN (AT LEAST ONCE A WEEK)
I know, at the age of fitness tracker and multisport watches, apple watches etc. it's getting harder to totally run free to free your mind. I hope you get my point here. Since I started training for my first half-marathon I've been using different kind of fitness and multisport watches and started to run with the motivating power of music. Well, of course music motivates you and gives you that little extra power and of course the pace on your watch gives you control over your training. During winter time I always run with music, especially during my long runs, but ever since I started with triathlon I leave the earbuds at home the closer the triathlon season gets, as earbuds are forbidden during competitions. In my opinion the motivation of music makes a huge difference and deeply infects your performance. That might be good, but it also distracts you and doesn't allow you to truly feel your body and natural running rhythm.
I'm one of these girls who always forgets to charge all of here electrical devices, that also refers to my sport watch. So guess what, sometimes I'm just forced to run with out my watch.
I can tell you, that these runs are always the ones that I enjoy the most. As there is no watch to concentrate on and no pace to stick to, I always start to appreciate my surroundings, listen to my breathing and my heart beat more precisely and just a enjoy my run to the fullest.
If there is a beautiful sunrise or sunset I'll normally stop, deeply breath in and out, enjoy the view and start running again after a few seconds. I know, that I would never stop with my watch on;)  I really love my SUUNTO Spartan Wrist HR and it definitely is my most important training gadget (and if you follow me on Instagram and Snapchat you might have noticed this already), but once in a while it feels good to turn it off.
GET YOURSELF SOME NEW RUNNING CLOTHES
New sport clothes always motivate me! They give me that extra motivation to get up and start my workout with a smile ;)
How do you like my new running clothes from ZOOT SPORTS ?
You can find the whole outfit
here
.
Keep in mind that this is my personal opinion and that these are only some tipps from a very average runner.
*** in friendly collaboration with  SUUNTO & ZOOT SPORTS