As you might have noticed on my social media channels, I'm super happy to announce  a new collaboration with Wilier Triestina bikes.
Why Wilier Triestina? – There is a special connection between Wilier Triestina and me. Beside the facts that my mum is also riding a Wilier Triestina bike & that the bike shop of my trust is a Wilier Triestina specialist, I'm a huge fan of Italy, their passion for road biking and especially italian design.
I always love to work with traditional brands with a great know-how and Wilier Triestina definitely is one of these brands.
Wilier was born in the early 1906 in Bassano del Grappa by Pietro Dal Molin. The factory and main offices are stil located near the famouse Giro climb Monte Grappa.
The wellknown symbol of Wilier Triestina ist the halberd. The halberd (similar to a fleur-de-lis) is part of the history of cycling and a history that is more than a century old.
Wilier Triestina combines advanced know-how with the ingenuity and originality for which we which they are known since 1906.
Wilier Triestina doesn't only build bikes, they create them.

The development of a new bike begins with a simple drawing on a piece of paper, and then after countless tests, it finishes with the utilization of the most advanced materials and technological innovations.
Wilier Triestina's style is the perfect balance between tradition and innovation. Of course it also stands for safety and reliability when performing at the highest levels. The victories of many professional athletes are a proof to that.
I'm alsways eager to know how brands have found their name, hope you are interested in this too;)
Both Wilier and Triestina were inspired by Italian patriotism following the World Wars.
Wilier is an acronym. W is an abbreviation for the word Viva, which means "Long live", beginning the phrase:  W l'Italia liberata e redenta – Long live Italy, liberated and redeemed. It is pronounced /Vee'-lee-air/.
Triestina is pronounced /Tree-es-tee'-na/ and is related to the Italian city of Trieste on the Adriatic Sea.
Following World War II, Trieste and its surrounding coastal area remained part of an occupied free territory while triestine cycling great and 3-time Giro winner, Giordano Cottur, was battling against fellow cycling greats Fausto Coppi and Gino Bartali.

Inspired by Cottur and Trieste's plight, Dal Molin put together a team with Cottur as leader, calling it Wilier Triestina. The brand's inimitable halberd logo was inspired by Trieste's coat of arms.
In late 1945, the company assumed the symbolic name – Wilier Triestina.
As mentioned above, they combine design and the Italian spirit for biking with high technological und aerodynamic knowledge. Well, let's be honest, that was enough history, let's talk about my new "weapon" now.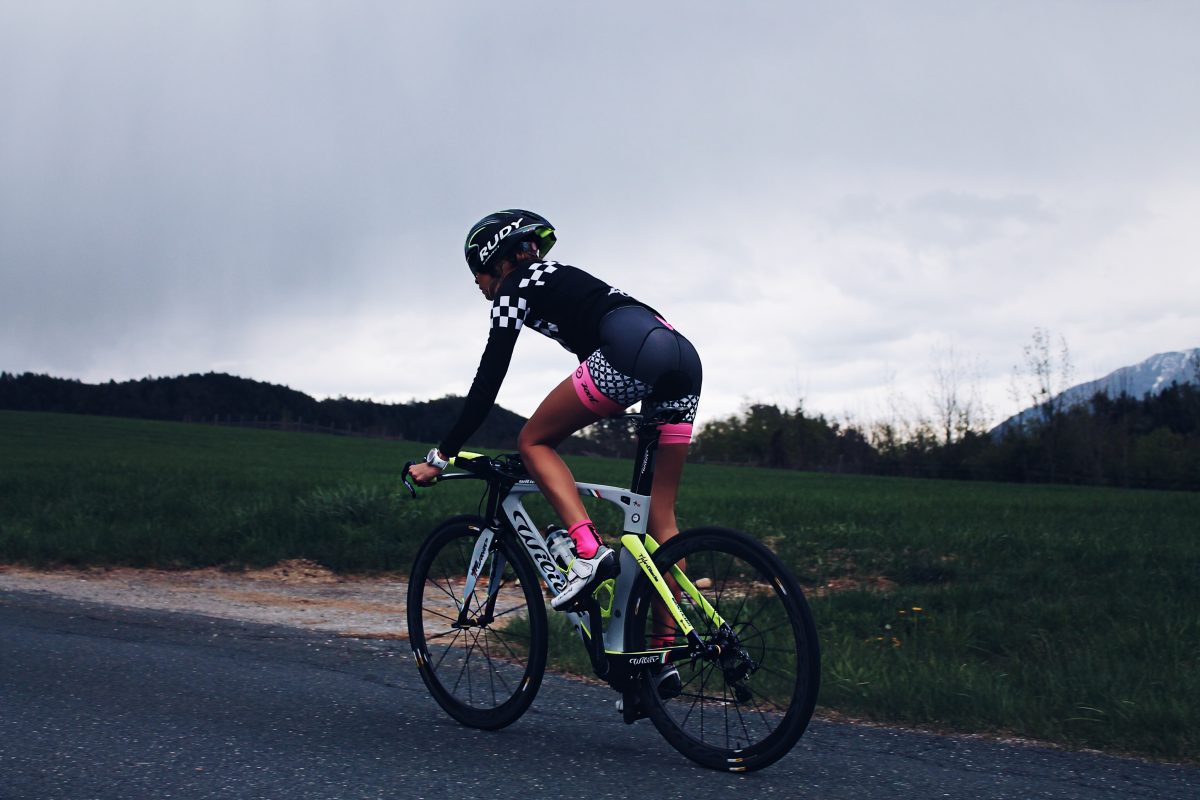 I'm stoked to call the Wilier Triestina TwinBlade Team Edition my new TT bae.
Some specifics of my bike: It's the TwinBlade Team Edition assembled with Shimano Dura Ace 9100 & Mavic Cosmic Pro Carbon Exalith.
However there are different versions of this bike available and you can specify which parts you want on your frame according to your budget. My bike is actually one of the team bikes of the proffesional Wilier Triestina Southeast Team, that's why the colors are more unique.
Normally I'm more the super girly tri-girl. You know, pink all over anytime & anywhere, but I'm actually pretty in love with this new color scheme and I can incorporate my love for pink with my tri-kit & accessories;)
The grey just looks fantastic in combination with the fluo yellow and black pieces. Especially when the sun isn't shining the bike just shines out and you can see the fluo color in all its beauty.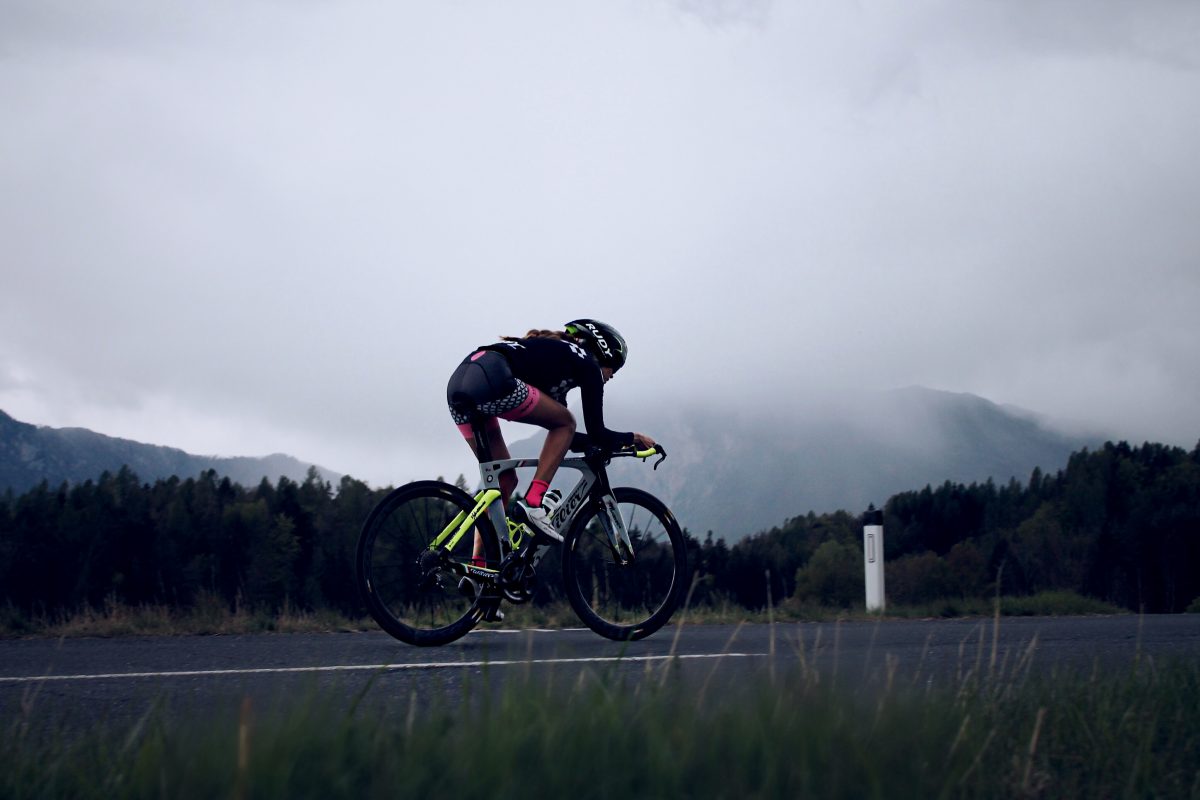 The TwinBlade is normally available in an a stunning black version, but Wilier Triestina offers "Invinitamente Wilier" a special customization program. Try it & be creative! Nothing better than riding a unique bike!
As the name "TwinBlade " already suggests, it's the unique Twin Blade fork that dominates this super fast chassis.
Thin or flat doesn't mean aero! The aerodynamic research that went into the design of the TwinFoil was based solidly on bicycles' effect on airflow. By implementing the dual foil design, the flow of air at the frontal area of the bike is stabilized and directed in laminar fashion, reducing turbulence and therefore diminishing aerodynamic drag."
So,  Wilier says that it's all about managing airflow.
"Our approach to aerodynamic design consists of seeing wind and airflow as allies. Our TwinBlade respects the nature of airflow and seeks to manage it at every opportunity in order to maximize efficiency by diminishing air turbulence and resistance. Our proprietary Twin Fork was born of research and wind tunnel testing which have taught us that aerodynamic design is about much more than a bike's frontal area. It's really all about airflow management: developing a frame and fork capable of directing airflow through and around body parts as well as components and wheels."
For more information also watch this clip.
I've been riding my new tt bike (which actually is named "Casanova" ) for the past few weeks now (quite a lot of km on this beauty already) and have to say that my bike training has never been that much fun before.
Patrick Dolleschal from Special-Bikes did my set-up and I'm super happy with the position. We might need to adjust the position a little bit as it might be a little bit "too aero" for longer triathlon races, but all in all I couldn't be happier.
I'll change the saddle to an ISM Adamo, that's for sure. Well you know, there are some tricky areas down there where a normal saddle can get quite uncomfortable in the long run. I've to say, that the Selle Italia SLR saddle, is actually more comfortabel than the saddle on my road bike, but anyhow an Adamo saddle will relieve the pressure on certain areas down there and might be me more comfortable during long rides. I'll keep you posted on that as well.
I'm so looking forward to the first races with my new stunning bike this season. One of my highlights this season will be the Ironman70.3 in Zell am See.
As you know, triathlon is my huge passion and I definitely cannot imagine a life without it. It's my aim to motivate other women to try this great sport, which is still dominated by men.
I might not be the "typical female triathlete", I might not be the best in my devision, but I'm a girl with lots of passion for this sport & would love to share this with lots of other ladies outhere.
PS: I'm planning a Triathlon Beginners Q&A very soon. Send me all the questions you have got concerning equipment, nutrition, races… anything you are eager to know;)
*** in friendly collaboration with Wilier Triestina