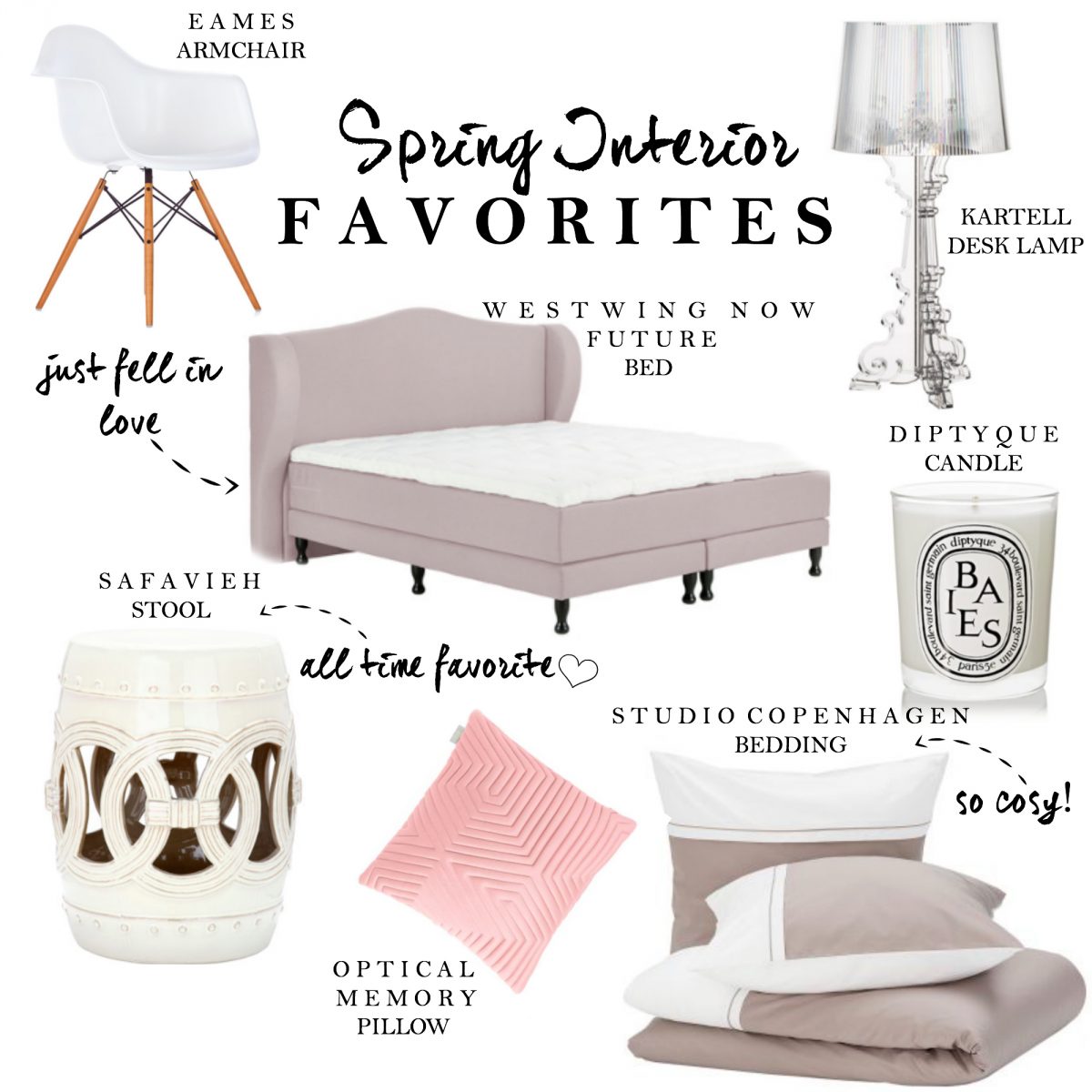 As spring is slightly arriving over here I'm currently redesigning our flat a little bit.
Our bedroom definitely is a room in our flat that needs a little re-do, so stay tuned for some new Interior Posts in the near future. I decided to share some of my all time interior favorites, which you can already find in our flat. and some favorites I'm currently dreaming of with you.
E A M E S  ARMCHAIR   This chair definitely is an all time favorite of mine, one of these is currently standing in my office,       but I'd also love to exchange our chairs in the kitchen with these. 
KARTELL DESK LAMP  This cute lamp is my workspace desk lamp at the moment. Definitely one of favorite desk lamps. I first fell in love with this cute design some years ago when one of my dearest friends got her hands on some of these. 
D I P T Y Q U E  CANDLE  Super hyped "Blogger-Candle", I just ordered one ;) 
 S A F A V I E H  STOOL   On of my favorite interior pieces in our flat. Such a versatile stool, it can either be used inside or outside, as a stool, a coffee table or nightstand;) 
S T U D I O C O P E N H A G E N  BEDDING  I've been searching for some elegant new bedding and just found this one and fell in love. 
W E S T W I N G N O W  –  F U T U R E  BED  OMG! I just literally fell in love with this drop-dead gorgeous bed! 
O P T I C A L  M E M O R Y  PILLOW  Pale pink interior accessories are a must this spring! 
***header picture 1&3 via Pinterest