Today it's time to talk about our new stylish POLAR GPS training companions. For high performance training sessions and proper competition preparation, athletes need sport watches with GPS. As some of you guys might know, the mister is training for Ironman competitions and as you all know, I'm training for the Vienna City Marathon. Of course, we have been training with sports watches in the past, but we both were longing for new litte tech gadgets. 
I chose the new POLAR M400 training computer and the mister opted for the POLAR V800. POLAR will forever be the synonymous with changing the way elite and hobby athletes train.
Did you know, that Polar was the first ever to create a heart rate monitor in 1977?
The POLAR M400 is the perfect stylish training companion made for runners who want a stylish and sporty design with advanced GPS and training features, along with loads of options to keep an eye on their activity.  As the younger sibling to the Polar V800, the M400 bridges the gap between fitness band and the GPS sports watch. It offers full activity tracking from your wrist, wether you're walking up the office stairs or doing a 10km training run. This intelligent training computer also has some multisport credentials, but the M400 is built to be a running watch. I'm absolutely smitten with the design of my new training companion, as it perfectly fits my slim wrist, the strap is super soft and the clean white design is totally gorgeous.
As you can see in my pictures, there's also a high-contrast display that makes it easier to see your stats even in direct sunlight.
What does the M400 track?
There is, of course, the basics including distance, pacing, altitude and calorie burn. But the M400 cuts a new path in its ability to deliver data for the times when you're not running.
The internal accelerometer of the unit will track steps, activity and sleep. It'll also give you a nudge if you've been stationery for a long period. I absolutely love this feature, if you've been sitting for about an hour the watch tells you to stand up an move your body a little bit.The Activity Guide feature is basically like having a POLAR LOOP built into your running watch. So all in all, you get 2 tech gadgets in one watch ;)
I've also noticed some great new features during my runs. The Running Estimator calculates how long it'll take you to cover a distance at the pace you're currently clocking, while PB support gives you feedback on any records you've broken during a run. You also get a post-run feedback on the overall training benefit from the work you've just done. This helps you to get an overview about the amount of calories and fat  you've been burning, improving your cardio and what effect this has on your body.
All the data from your M400 can super easily and instantly be synced to your connected smartphone, via bluetooth. Your stats end up in the Polar Flow app and web tool, which offer a competitive range of options to enhance your training.
The Polar Flow is one of the best tracking tools I've ever used and I can tell you, I'm so in love with my new training companion.
As the mister is doing triathlon he has been using multisport watches in the past from different brands, but wanted to try something new. The POLAR V800 is the perfect multisport watch for any triathlete. Its unique training and recovery features can help any athlete reach their peak performance.
It integrates GPS and 24/7 activity data for accurate training and recovery data. It has a large, scratch-resistant Gorilla Glass lens, which we think is absolutely great, as bike spills happen sometimes during training and competitions whether you are a pro or not.
As stated before, the V800 is the ultimate choice for the most ambitious triathletes, as it offers unique training features, real time multisport guidance and in-depth training insights.
What are the key features of the POLAR V800?
The key features include: integrated GPS for speed, distance and route tracking, 14 hour rechargeable battery life, altitude, ascent and descent with the barometric altimeter. It also offers customizable profiles for multiple sports and seamlessly changes between sport and also records transition times.
Just as with the M400 you can you can plan and analyze your training & recovery to the fullest with the POLAR FLOW app. Thanks to the H7 Bluetooth Smart heart rate sensor it gives you accurate heart rate while training and even while swimming.
The V800 is the first triathlon training device to incorporate 24/7 activity tracking. In the past month of training about 12 hours each week, the mister realized that recovery and sleep is just as important as training, as your daily activities and sleep patterns can affect your recovery time.
With 24/7 activity tracking data you will know your true recovery status and exactly how much time is needed to recover from your last training session. The V800 also tracks your daily total calorie burn and shows where your calories are being burned. With this information, you can manage your calorie intake and refuel when needed. Every time you finish a training session, you can instantly see how tough it was on your body and what your expected recovery time is. With this data you can adjust your training plan and avoid injuries. Even if you know your body well, the V800 can confirm how you feel.
The V800 can help you follow your carefully planned training sessions. All you need to do is import your training plans into the Polar Flow training diary and sync it to the V800. While training, the V800 will guide you to meet your targets. For example, if you're not keeping the right pace the V800 vibrates. It will also alert you when it's time to begin your next training phase.
As you can see, the POLAR V800 offers every triathlete the perfect companion for hard training sessions and competitions.
The POLAR V800 is definitely made for champions!!!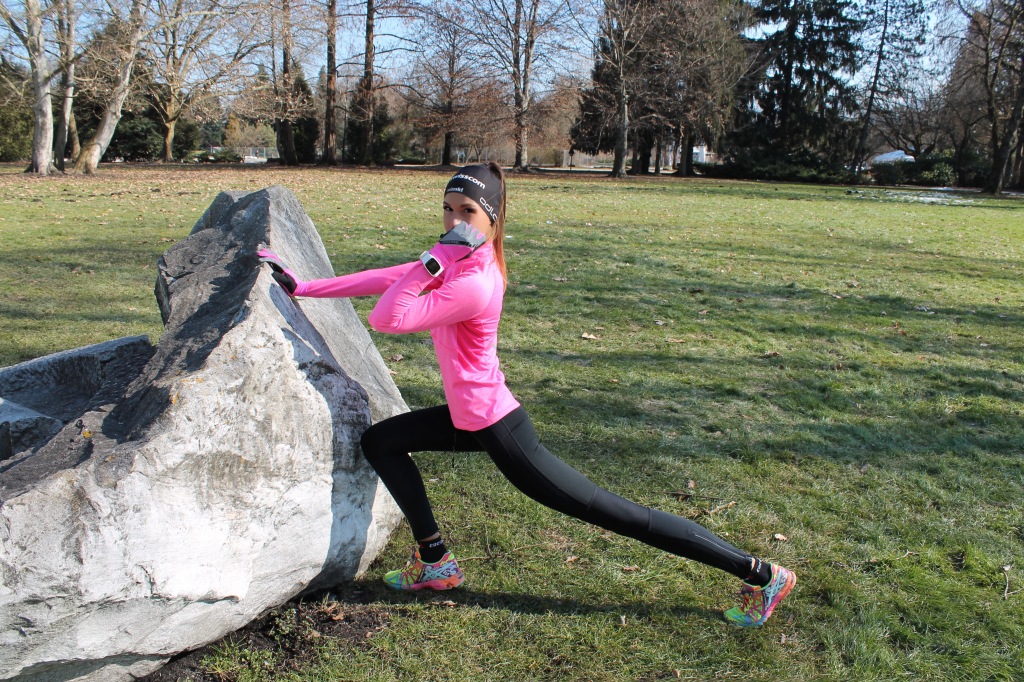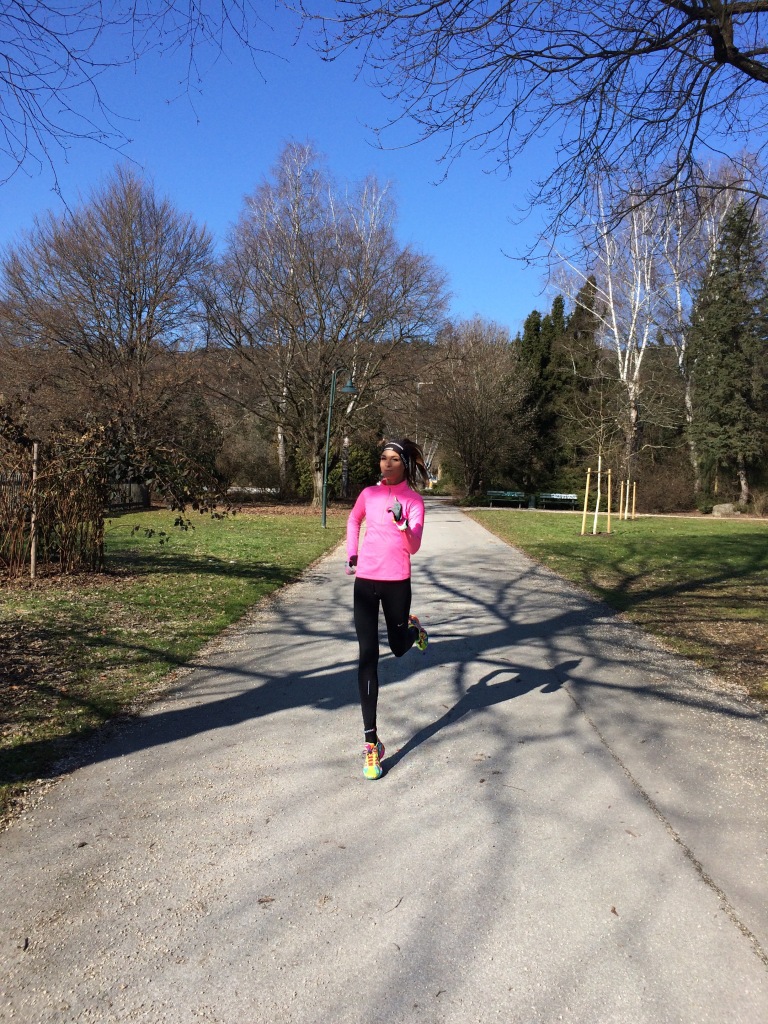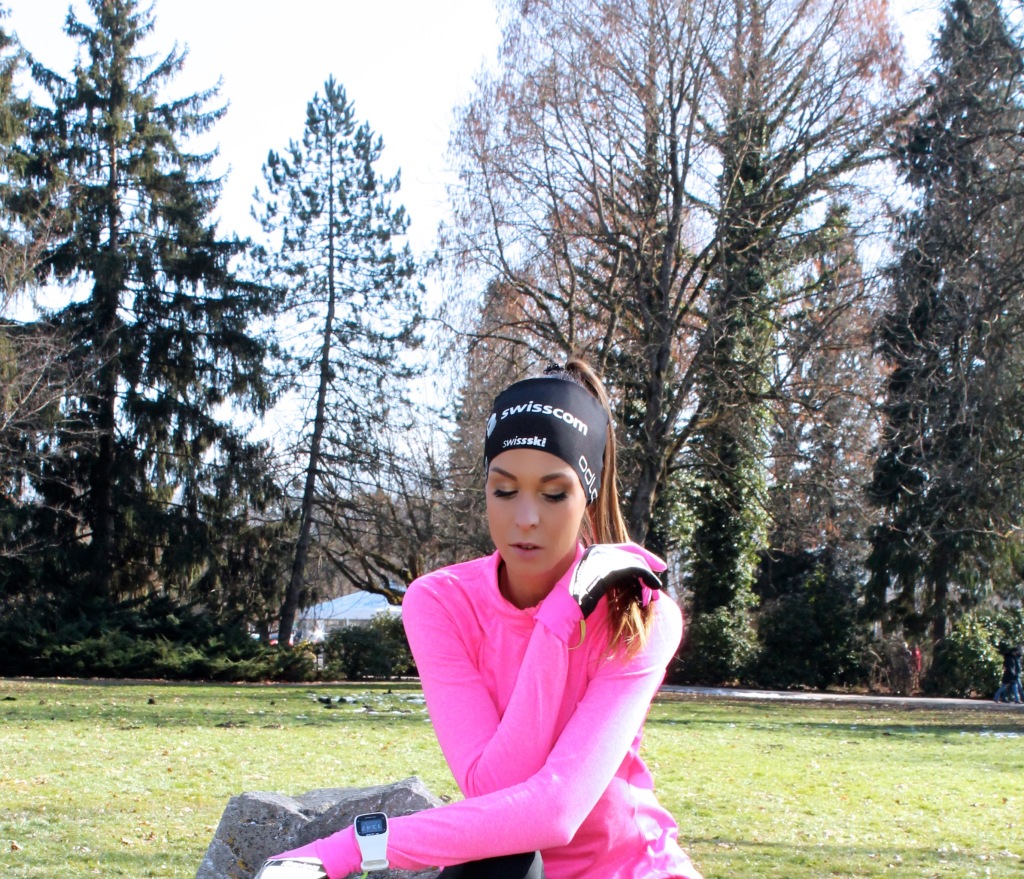 We are absolutely happy with our new sporty GPS companions and can't wait to wear them during our next competitions. I'm also looking forward to test the POLAR V800 in the next weeks and month outside when temperatures start to rise and I can accompany the mister during his bike and swim sessions in the nature.
*** in friendly collaboration with POLAR