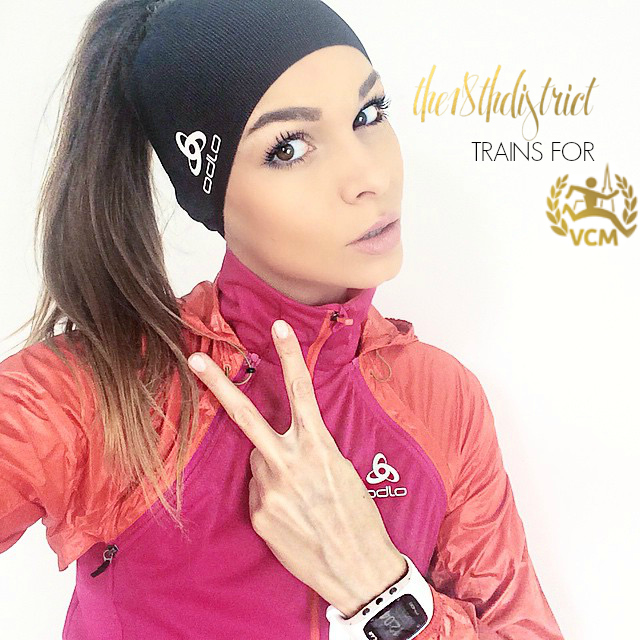 I finally found some time to sit down & write a blog post about my training for Vienna City Marathon 2015. It's early Sunday morning and I'm sitting here on my sofa, drinking my first cup of black coffee – the first after a 5 day juice cleanse cure – and I'm reflecting the past 5 weeks of my training for my sporty goal.
As you guys know, I've already attended quite a few running competitions in the past few years & running has become one of my biggest passions in life. I feel free, alone & truly feel life to the fullest while running – oh, how I love this feeling.
When I think back in time, to about 4 years ago, I would never have imagined to sit here and write about long distance runs. I've always been sporty as I was born into a super sporty family and physical activity has always been part of our family life. When I was 3 years old, I started with gymnastics, with about 5 I started taking ballet lessons, which I've been practicing for about 13 years or longer. I attended jazz, hip hop and musical classes and hit the stage with my company in big theaters several times. Well, but I can tell you something, a dancer definitely isn't meant to be a good runner. I really had to "learn" running and breathing in the right way. When my mum (who is also doing marathons) took me for a run in my teenage years, I always hated that! I always ended up totally exhausted & with a pain contorted face after only 15 minutes, but I always tried to give my best.
When I decided to improve my fitness and started to hit the gym on a regularly basis about 5 years ago, running for 8km always felt like the absolute maximum. It's so incredible how boundaries can be pushed through training. When I first ran 22km, I would have never thought that I would end up running 30km an more just as my long training runs on Sundays.
I've learned so much from running and sports in general, if you push yourself to the limits, you & your body are physically and mentally capable of reaching set goals.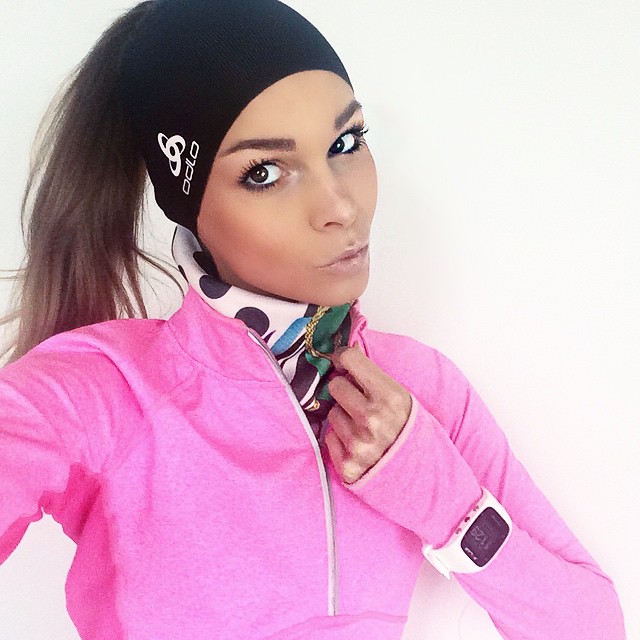 Running isn't only about physical fitness, mental fitness is definitely a big part in long distance running, too. It's important to stay focused and have your goals in view. Never think about the whole kilometers you have to go, think from kilometer to kilometer and in competitions from aid station to aid station, from water to water or water to coke ;) Never think, "Oh my! I still have 25km or more to go!"! Imagine yourself in your mind's eye, crossing the finish line and the feeling of pure happiness and pride. Of course there are ups and downs during training and racing, just as in every day life. There are training days on which you feel absolutely great and you could even run longer and faster and there are days on which your 60mins training run feels like the worst struggle and every kilometer is pure pain. As I said before, it's just as in your everyday life ups and downs, days with struggles & days with pure bliss. Lessons are learned & you get faster with every step.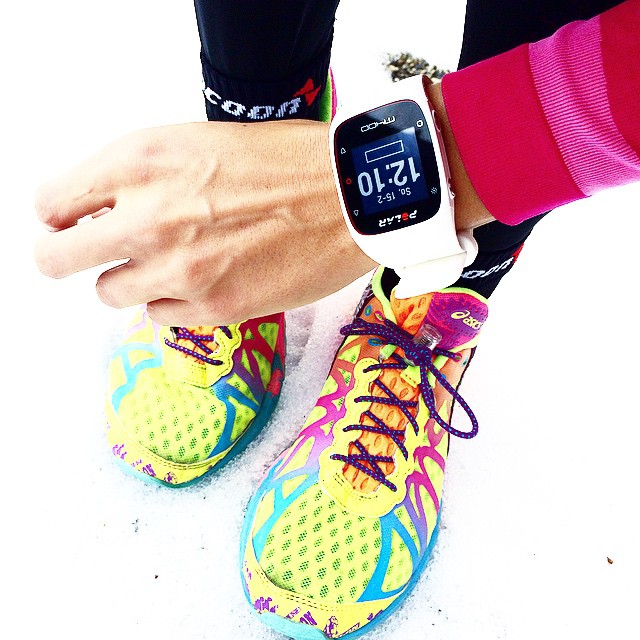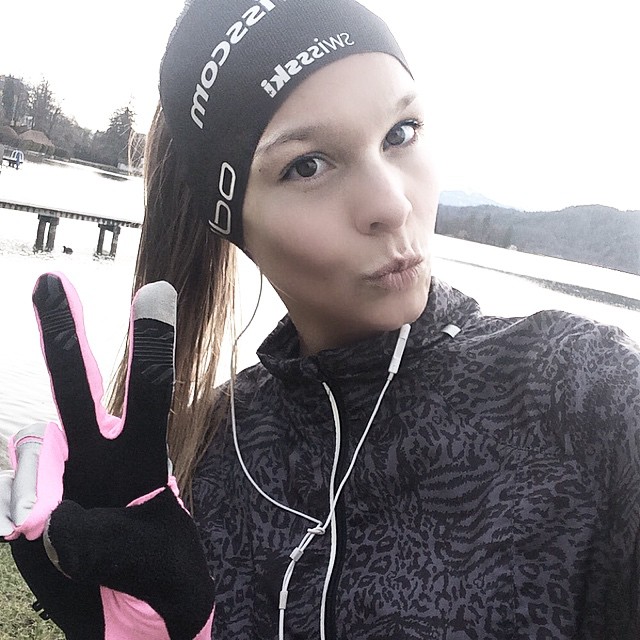 Well, so let's talk about my training for Vienna City Marathon 2015 in detail. I'm doing a 12 weeks training schedule from runnersworld.de. They are offering a lot of different training schedules, whether your are planing to run a marathon, a half marathon, 10k run, 5 k run or only want to get fit for summer and loose some weight! You can choose from different plans exactly adjusted to your goals & they are for free. I can absolutely recommend their plans, as I've already trained according to their plans a few times and always was absolutely contented with them. You can also find helpful tips, news from the runners world and everything you need to know about a healthy sporty lifestyle in general.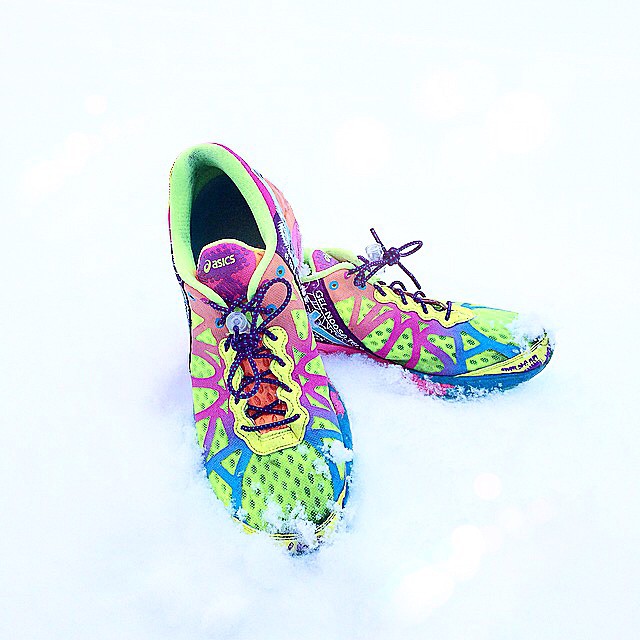 The past five weeks of my training have moved by blisteringly fast and I'm feeling great. As some of you might know, I injured my right foot quite badly nearly exactly one year ago. I came down with a bone marrow oedema, due to overtraining. In the past year there nearly hasn't been any day without pain. Blessedly, I don't have any pain during running at the moment, only after my sessions, but I can handle this with a bandage.
So how does my training look like at the moment?
At the moment I'm doing 4-5 running sessions each week including short distance jogs, interval runs, speed sessions and long distance runs. This plan doesn't look quite different to my normal cardio sessions, just the stint of training hours has become longer and more intense. Additionally I'm doing my regular strength training, which mainly consists of exercises for my abs, back, arms & shoulders. I'm doing this after my running sessions and on my free days with additional stretching. When I have time I also try to sneak in a a little skipping session.
That's what my trainings plan looks like this week: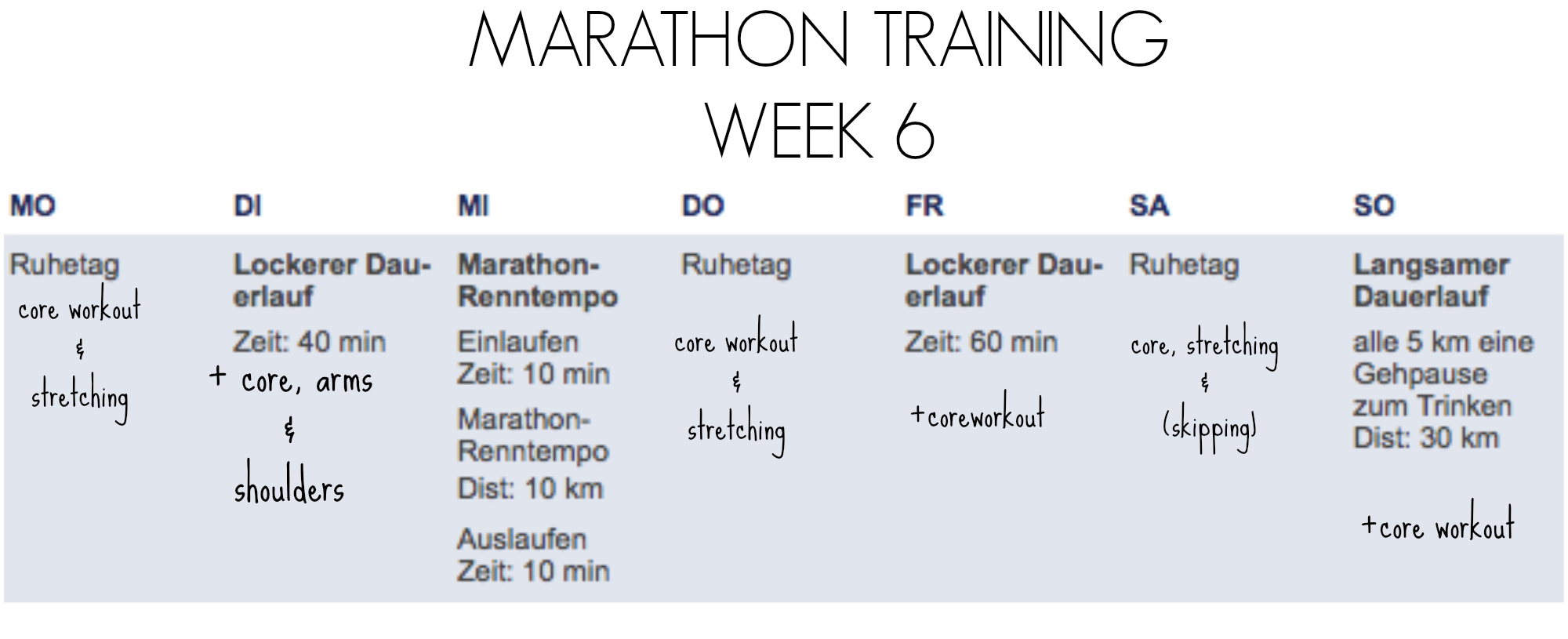 You can also read about my training and trainings wear in my fitness section  in general or here .
In my next "FITNESS TALK" post, I'm going to write about my essentials for a great training, sportswear etc….
Wat do you guys want me to write about? Do you have any questions?
Feel free to ask! Comment below or write me a private message!
Can't wait to hear from you!