I'm still looking back to my last week of holiday, which already ended two weeks ago. I've spent so many holidays in Italy where my family owns a flat, that it always feels like coming home when I'm back there. Daily beach runs, super long beach strolls, sunbathing on the beach and the rooftop at its finest, delicious mediterranean food and quality time with the family – simply priceless.
Fall hasn't really arrived here yet (barely falling leaves), but it's definitely getting colder outside and summer is coming to an end. On the one hand I'm already missing summer and on the other I can't wait for fall and winter to arrive, the perfect reason to look back and show you another summery outfit.
I'm actually not really happy with these pictures, as the light was really bad at the beach and the quality of the photos definitely isn't the best, but I didn't want to keep them from you.
I kind of like this casual-chic late summer outfit and the combination of my silk skirt with the casual sweater – how do you like it?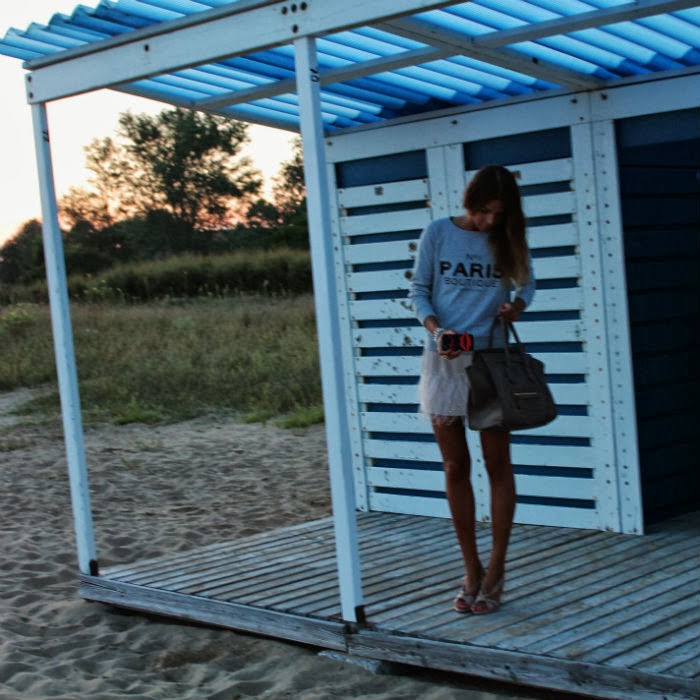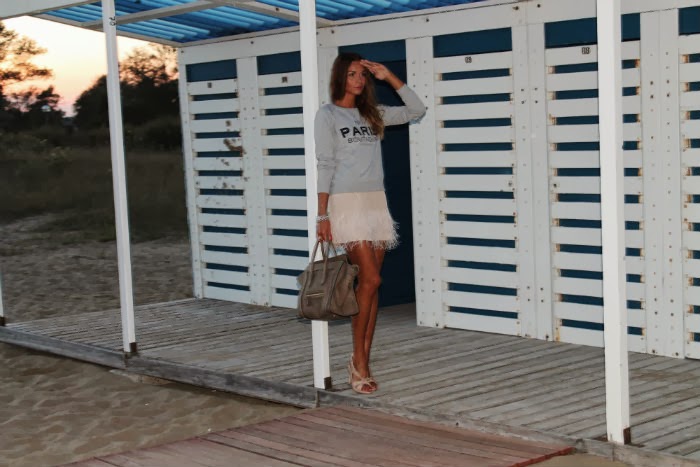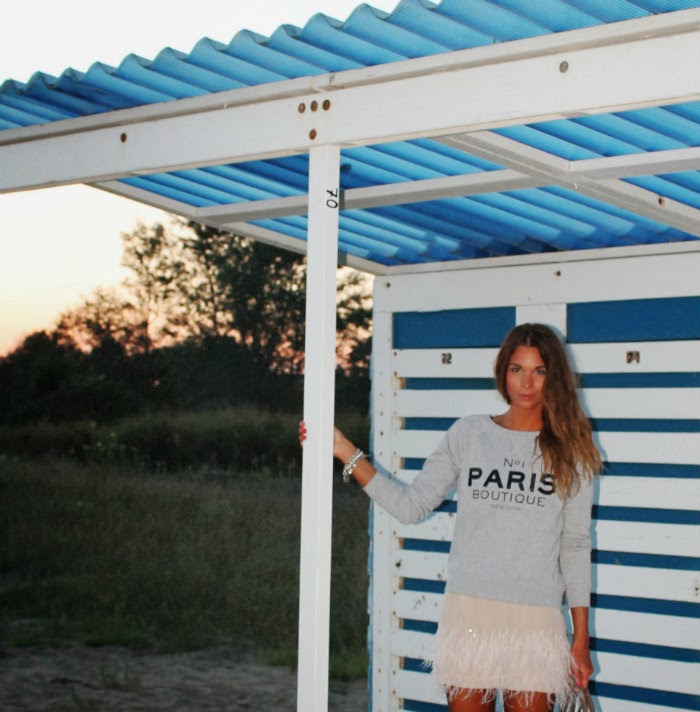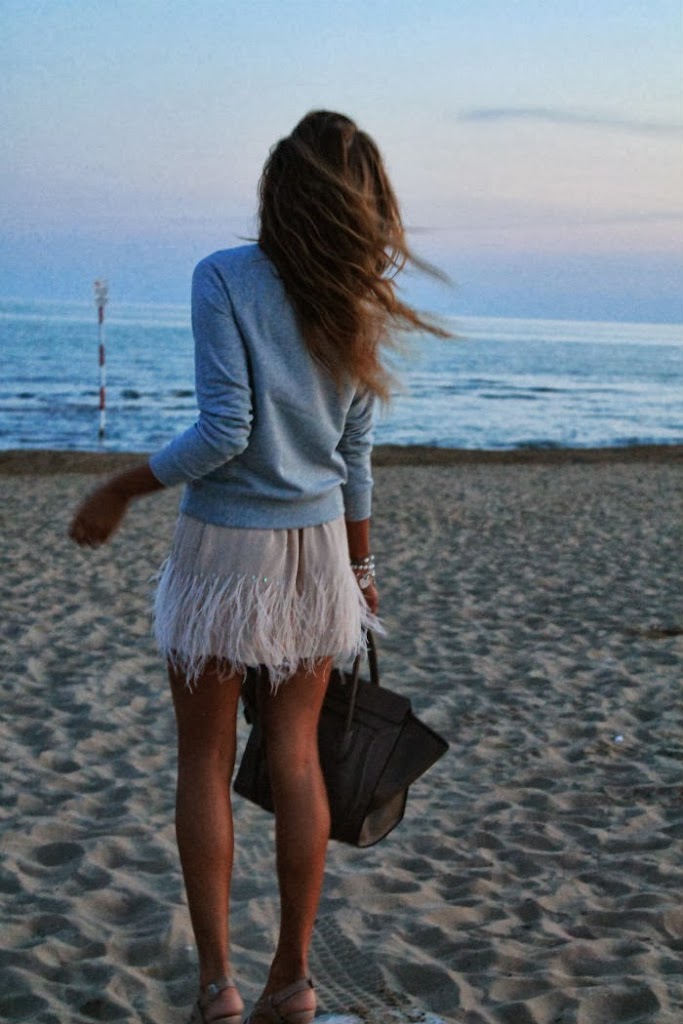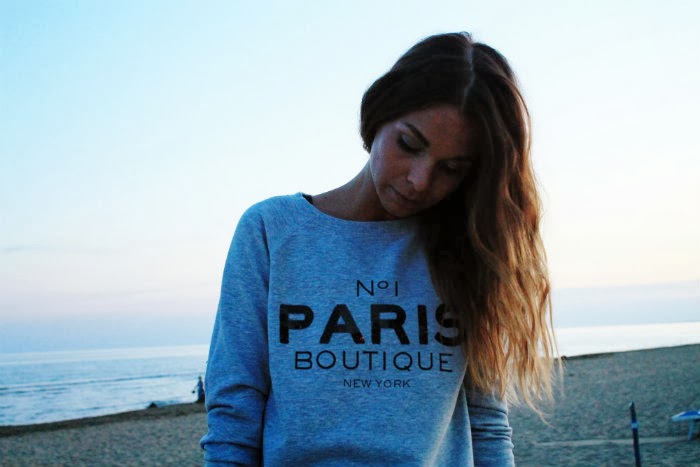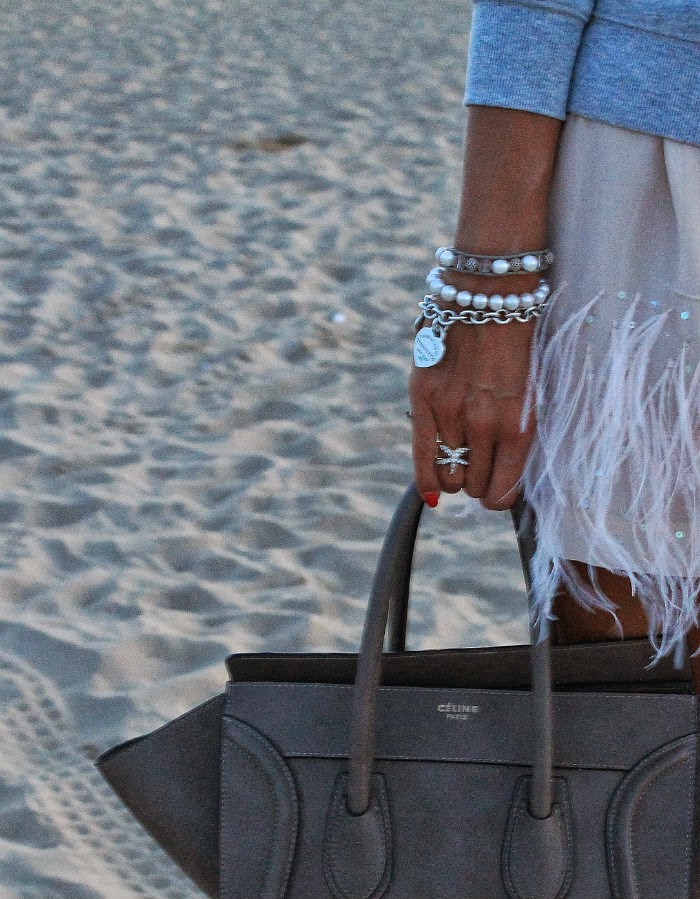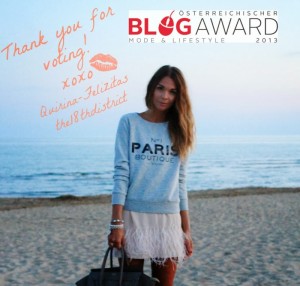 ***
DON'T FORGET to VOTE for me at the Austrian Blogger Award
here
! THANK you for your vote, this really means a lot to me!
♥
***
CÉLINE PARIS – Bag
ZARA – Skirt
MANGO – Pullover
BALDININI – Heels
TIFFANY&CO – Heart Bracelet
H&M – Ring
Thanks for reading!
Share the love and follow me on :