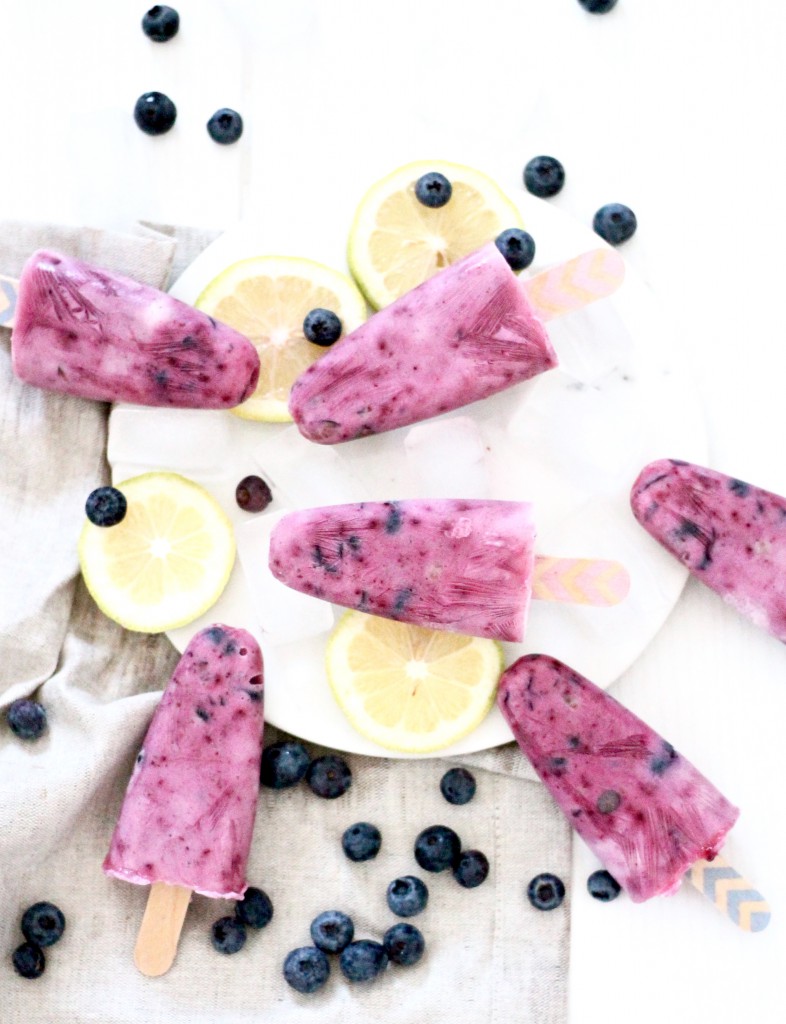 SUMMER, SUN & ICE CREAM  – 3 things that belong together.
Don't we all crave ice cream on these super hot summer days !?
Today I've got a super yummy & healthy ice cream recipe for you guys.
BLUEBERRY FROZEN YOGHURT 
INGREDIENTS:
2 cups of blueberries
2 cups of plain yoghurt
1tbs grated bourbon vanilla
sweetener
The first ingredient is, you guessed it, blueberries ;) Hahah Yes, actually fresh fruits!
Blend the blueberries up into a juicy smoothie consistency. Sweeten the blueberries with a liquid sweetener, honey or agave syrup. And you need yoghurt of course;)
I used low fat lactose free yoghurt. You can use any other yoghurt as well. I added a some grated bourbon vanilla. To create this tie-dye swirly look, mix the yogurt and blended blueberries together only very lightly. Don't fully combine the layers.
I used IKEA popsicle molds.
Pour the mixture evenly into each popsicle mold. If your popsicle mold has slots for sticks, you can insert them before freezing – if not, freeze for 2 hours, then put a wooden popsicle stick in the middle. Continue to freeze for an additional about 4 hours or overnight.
ENJOY!