Today I'd like to show you one of my absolute triathlon must-haves.
I've been searching for the perfect sport backpack for ages and a few moth ago I finally found it thanks to ZOOT.
ZOOT makes the the ultimate triathlon backpack. As it it is designed for this special sport, it really offers you everything you need. I wanted a bag that's perfect for my training sessions, but also would be the perfect race day bag. This bag really combines it all! I use it as a training bag for my swim session at the moment, as it offers you space inside especially designed for wet clothes and also for my gym sessions. Really great!
With this bag you can really carry all your gear to and from a race. It is exceptionally well built with high quality zippers and pulls, the backpack harness is adjustable and feels very supportive if you actually have to walk around with it for any length of time, and it tons of storage spaces.
The bag opens in half like a suitcase, and it has several pockets that open on the outside as well as inside. There is even a removable wetsuit / wet gear bag inside, that's a really great thing. As mentioned above I use it as a swim bag during training, so I only drop my wet swimsuit & towels in there and everything else stays dry.
I am able to fit everything I need for a triathlon in this bag, including wetsuit, helmet, shoes and still have room to spare.
Another great pocket is the one for the helmet. Extra robust and perfect to carry your helmet. The bag also includes a "Race Day Check List" on the flap of one pocket. This makes sure that you won't forget anything on race day.
Of course I opted for the black/pink version, but it's also available in black/silver.
This time I packed the bag mainly with my training essentials to show you what fits in there, I'll pack it for my Ironman70.3 in St.Pölten with all my race gear and of course I'll show it to you.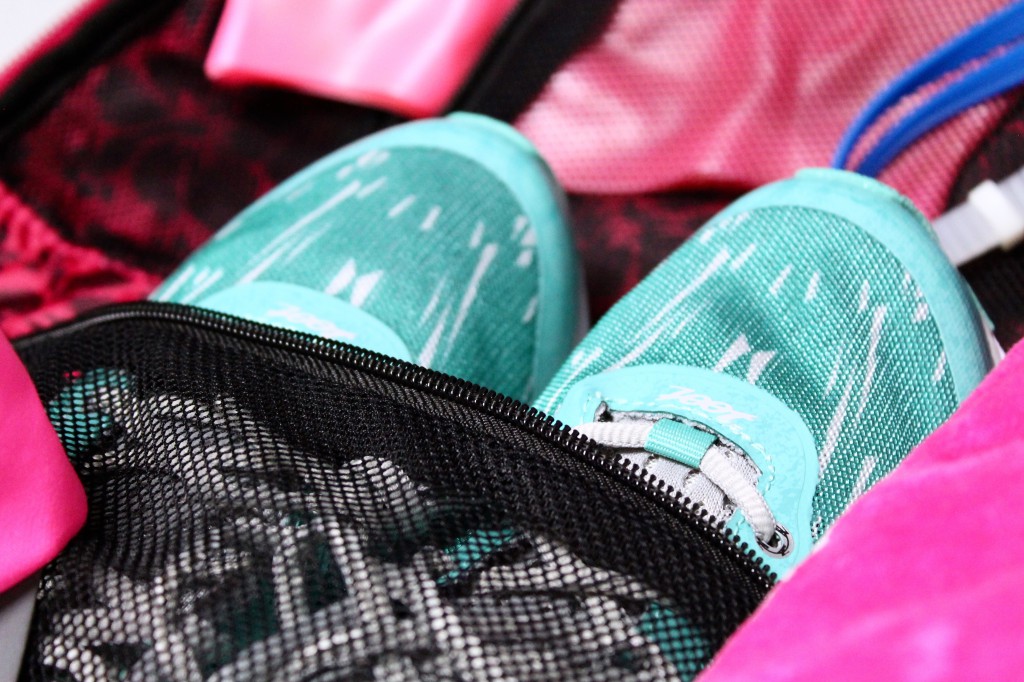 SHOP IT HERE :
***in collaboration with ZOOT SPORTS