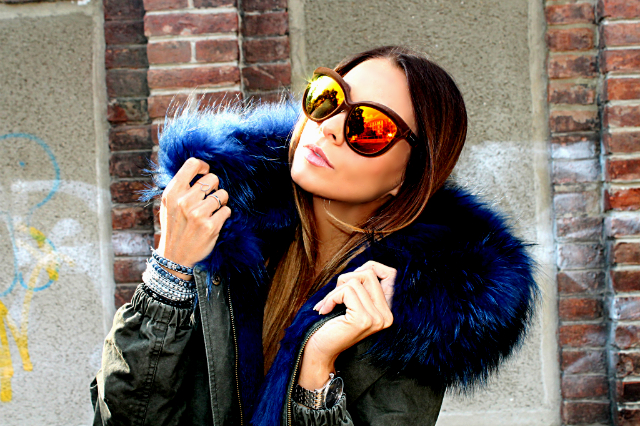 In the past few years the parka has come back into fashion and definitely has become an item which needs to be part of every closet.
The parka is super versatile and can be worn in a super cool way with denim and boots or dressed up with heels.
This wonderful coat is 100% eco-friendly and this year's key piece of the "Green Collection"  from WeLoveFurs and only available in a limited edition.
Some fur companies nowadays think "green" and offer so called green collections.
Isn't this great? Now we can wear fur without feeling bad about it!
WeLoveFurs  –  Greencollection Parka    //    ZARA  –  T-SHIRT, HEELS & LEATHER PANTS (now in stores)    //    ITALIA INDEPENDENT   –   SUNGLASSES    //    JACQUES LEMANS WATCH   –   shop it here     //    MIANO  –  BRACELETS – shop them here