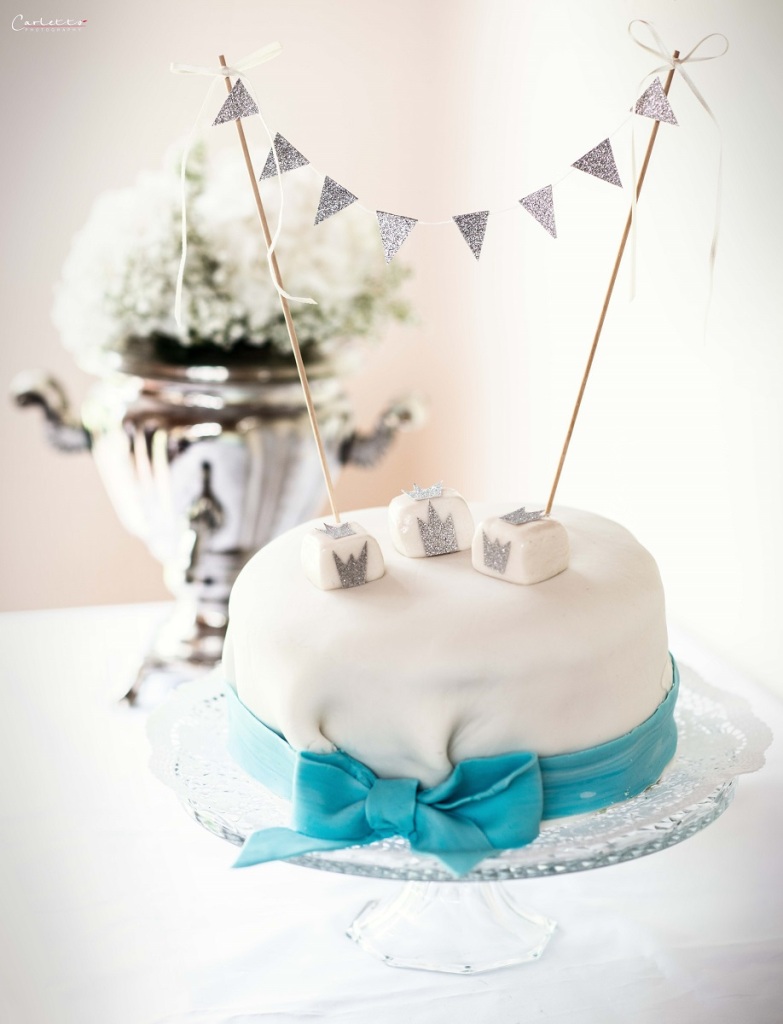 The cake with the special wow – effect! 
Ingredients ( for each layer of the cake) 
100g powdered sugar
3 eggs
 100g flour
1 tbsp Dr. Oetker Baking Powder
Fore the filling: 
500g Mascarpone
500g quark
75g sugar
50g vanilla sugar
3EL Contreau
Juice of 1 lemon
100ml cream
5 packages fondant
Food Coloring (blue)
(We baked each layer separately,in one cake pan)
Preheat the oven to 170°C. Brush out the cake pan (24cm) with butter and line the bottom with parchment paper.
Combine the eggs with the eggy yolks and whisk in your electric mixer for a few minutes until the mixture gets a fluffy consistence. Add flour and baking powder and the blue food coloring. (just as much as you need to get the right color for each layer)
Bake until a cake tester inserted into the center of each cake comes out clean, about 20-25 minutes.
(Continue the process for the other 4 layers, just reduce the amount of food coloring with each new layer to get the desires layer effect.)
Remove cake from oven and transfer to a wire rack; let cool for 10 minutes.Place the other layer on top of it (still wit the parchment paper on) and let cool down completely.
Fore the filling:
Mix all ingredients together, add the cream liquidly and beat until it's a quite stiff mixture.
Using a serrated knife, trim tops of cakes to make level. Place four strips of parchment paper around perimeter of a serving plate. Place the darkest layer on the cake plate. Spread a scant 1 cup of the filling over the first layer with a small offset spatula so it extends just beyond edges. Repeat process with the other layers.
Knead 4 packages of the fondant together and roll out to a thin huge blanket, maybe use corn starch for help. Carefully place the fondant blanket over the whole cake and smooth out (and push out any air bubbles) the top of the cake, on the sides you can drape the fondant like a blanket. Cut off the excess fondant at the edges of the cake. Knead a few  drops of food coloring into the excess fondant and roll out to long stripe. Place this stripe around at the lower edge of the cake and mould a bow in the front. I also shaped 3 dices out of white fondant for the top.
For the cake topper, cut out little flags (silver glittery paper), glue them on to a white thread and fix that to two thin chopsticks. To finish your glittery cake topper, attach one small bow on the top of each chopstick – et voilà the cake topper is ready to embellish the cake.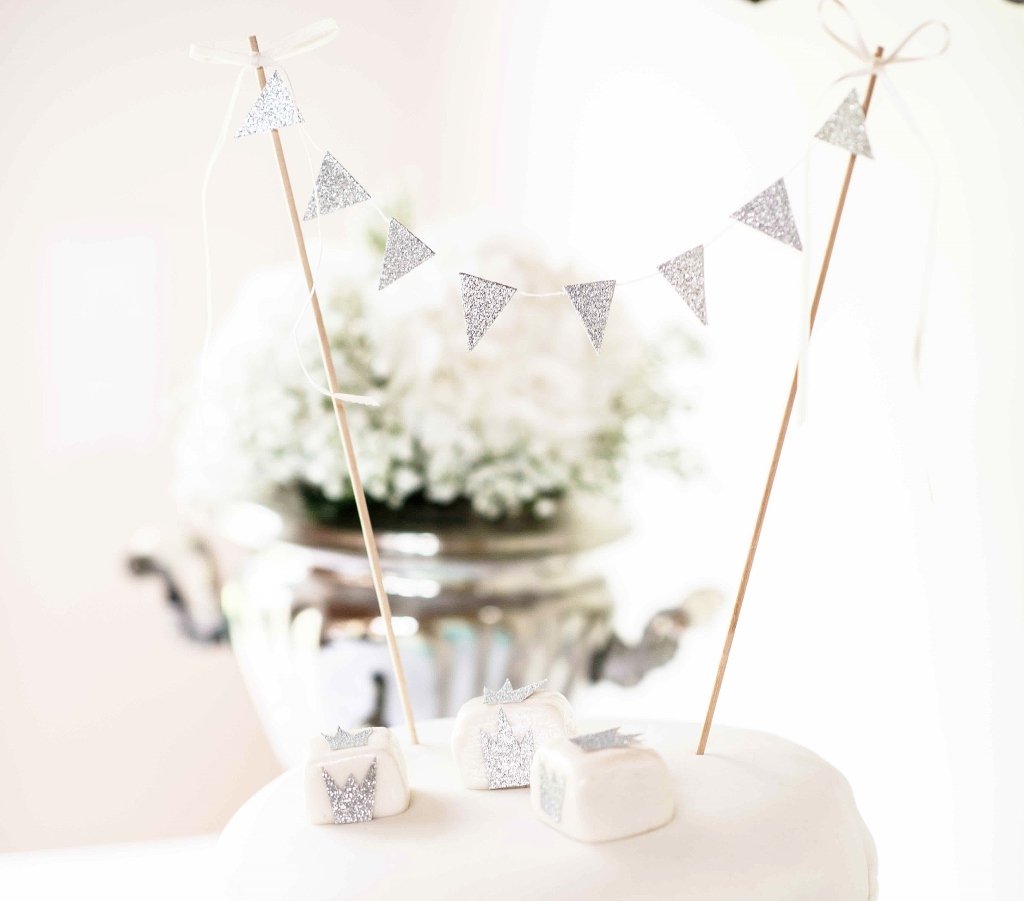 **** special thanks to CarlettoPhotography for the wonderful pictures !
*** special thanks to CarlettoPhotography for these wonderful pictures!