BORGO SANTO PIETRO 
an exquisite stylish antique-modern retreat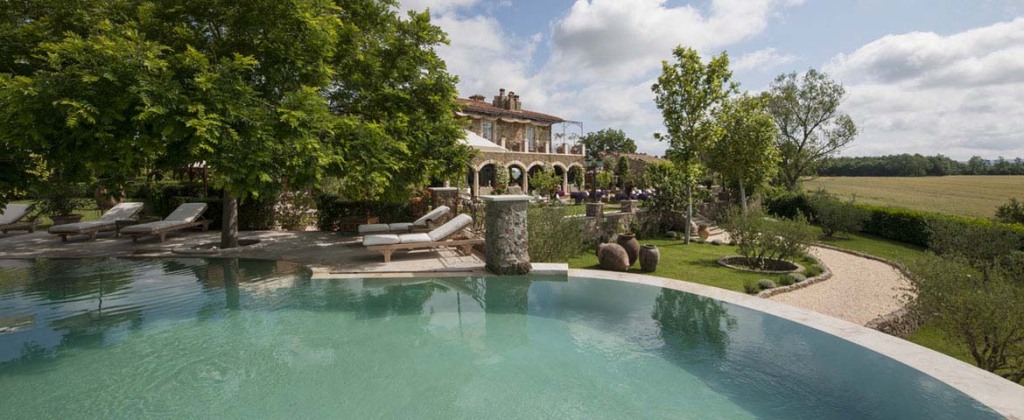 Let me take you on a mini vacation to Tuscany.
With its gently rolling hills and amazingly wonderful scenery Tuscany is one of the most picturesque landscapes in the world.
Follow me to the most exquisite stylish Villa in the Tuscan countryside.
Close your eyes, lean back and take a very deep breath.
The villa has been brilliantly restored, maintaining the essence of the original building, while updating everything else elegantly. Jeanette Thottrup has put all her passion and remarkably exquisite taste in this fantastic setting. She also did the interiors for BSP's luxurious 15 bedrooms, including 8 suites, with a unique attention to exquisite details.
After a painstaking restoration, Borgo Santo Pietro is shining in decadently luxurious splendor since 2008. With its 15 acres of herb, vegetable and flower gardens, a unique infinity pool and a magical view of rolling hills in every shade of green you can imagine, BSP is beyond doubt the most romantic luxurious hideaway in the whole world.
You truly feel at home from the moment you arrive at Borgo Santo Pietro. It feels like you stay at a good old friend's home even though there's a full range of hotel service. The exceptional service makes your stay even more memorable and leaves nothing to be desired.
A breakfast with everything the heart could wish for. Freshly squeezed juices, typical speciality meats and cheese, fresh-baked pasties and much more.
 You can take cooking lessons or enjoy a wine and food tasting session with local products, take art lessons, play tennis, do yoga, go running, horse riding or cycling or just relax around the pool or spa.  As you can see, guests can really do as much or as little as they want at BSP.
If you are looking for luxury, comfort and elegance in peaceful seclusion, look no further than Borgo Santo Pietro.
The Borgo Santo Pietro Team redefines perfection, hospitality and time!
MILLE GRAZIE!
We can't wait to come back …..
 I hope you enjoyed your virtual mini vacation to Borgo Santo Pietro !
I'm sure you fell in love with this unique hideaway and just can't wait to spent your holiday there……