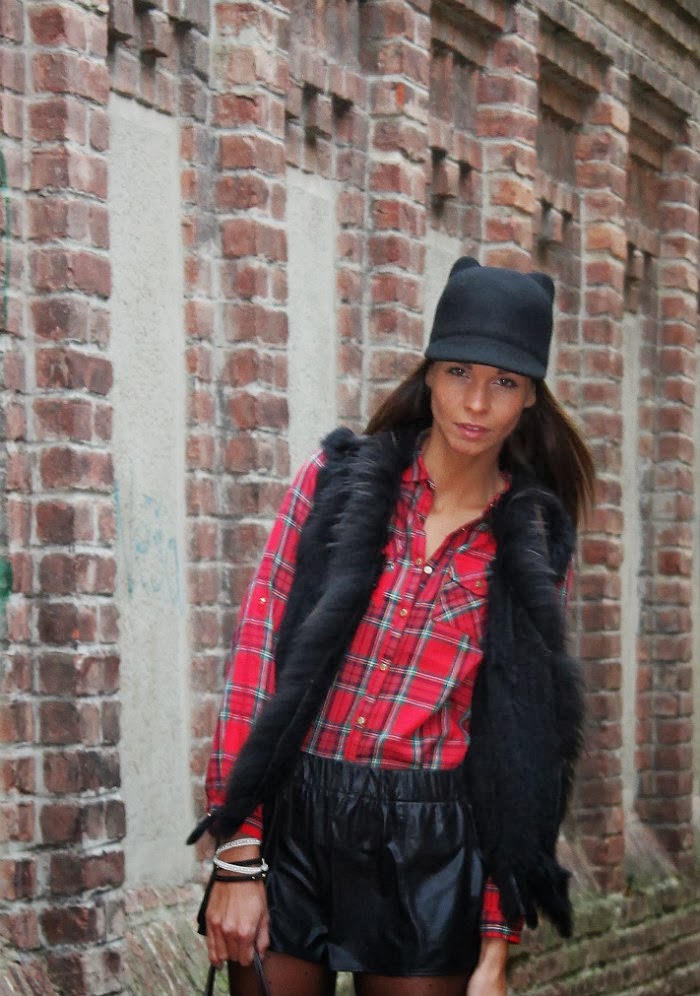 Now autumn with its ravishing beauty has definitely arrived in Austria. Currently the nature is at its peak of wide range of fall colors, simply wonderful and perfect for a shooting outside.
The wonderful fur vest from
WeLoveFurs
is perfect for transition time, when its still to warm for a coat, but already to cold to only wear a pullover or shirt.
WeLoveFurs is one of the few fur companies, which offer its "GREEN COLLECTION". It's very important to them to use furs in the most eco-friendly and diligent way as possible. The "GREEN COLLECTION" represents maximum preservation of resources and sustainability within fur tailoring. For this collection they only use furs, which are by-products from the food industry and also carefully recycled furs.
The fur vest is part of this collection and due to its modern and chic look, it's easy to combine either in a casual or glamorous way.
I decided to wear the vest in a very relaxed, yet glamorous and super trendy grunge look.
For the "icing of the cake" of this look, I put on my new super cute hat from H&M.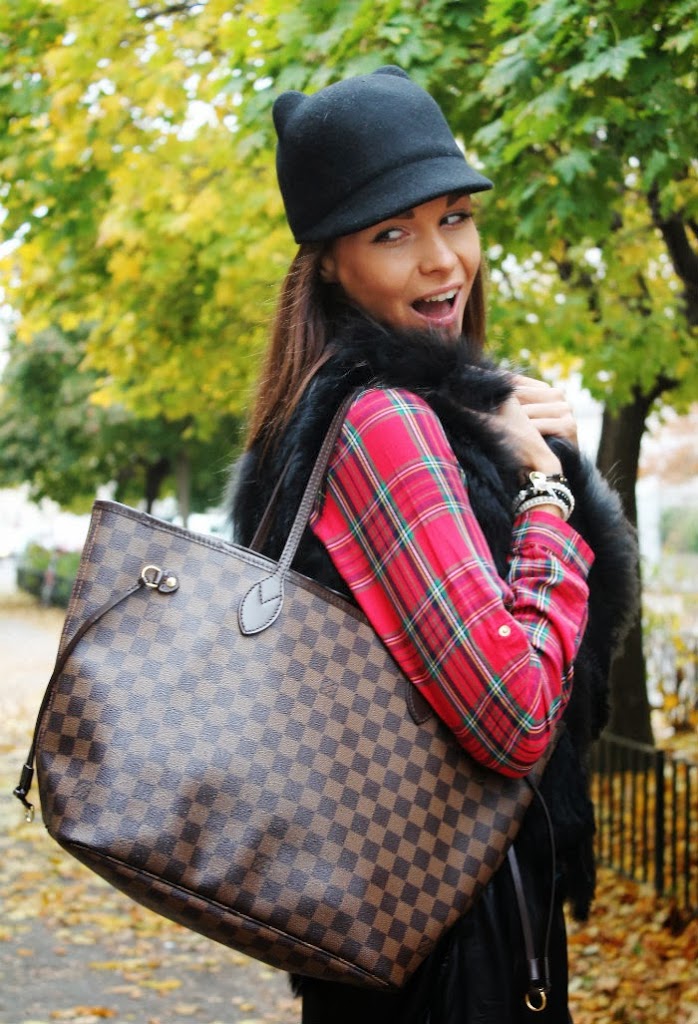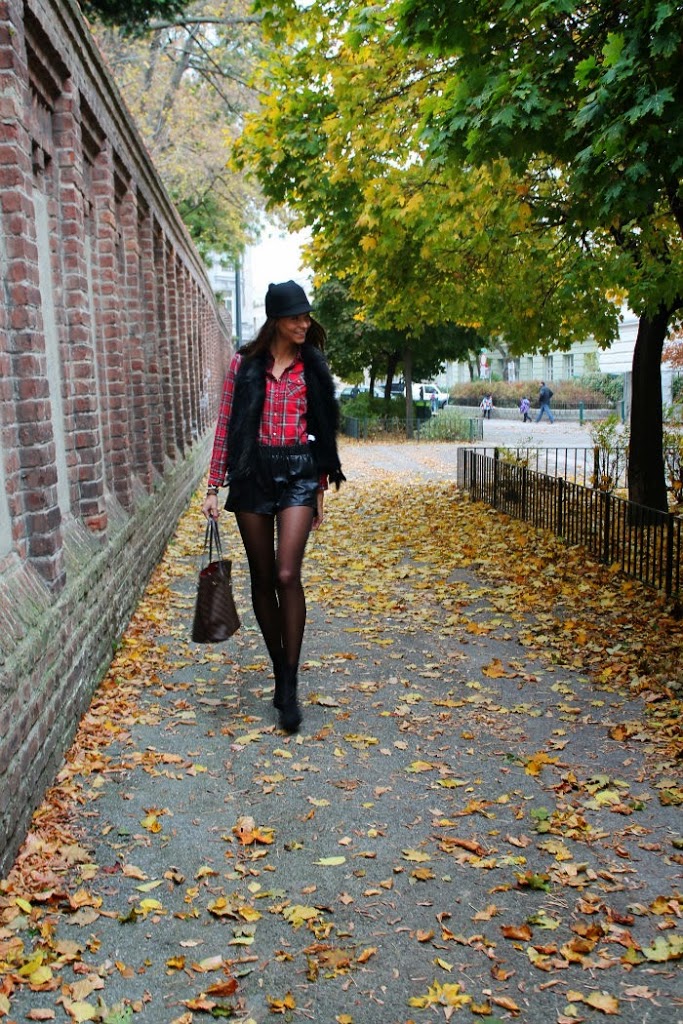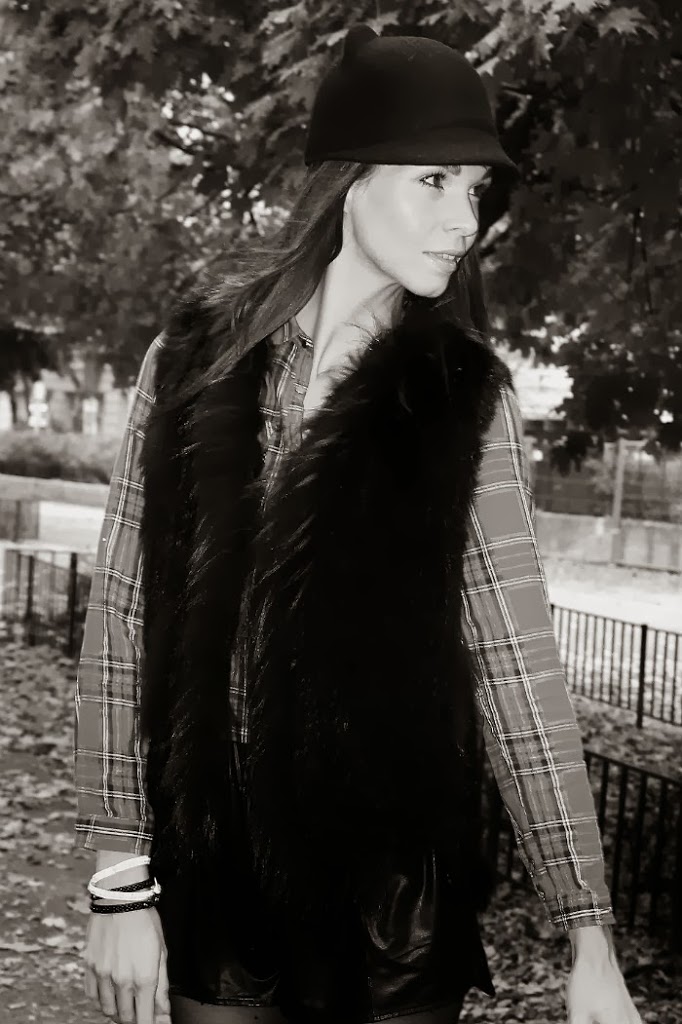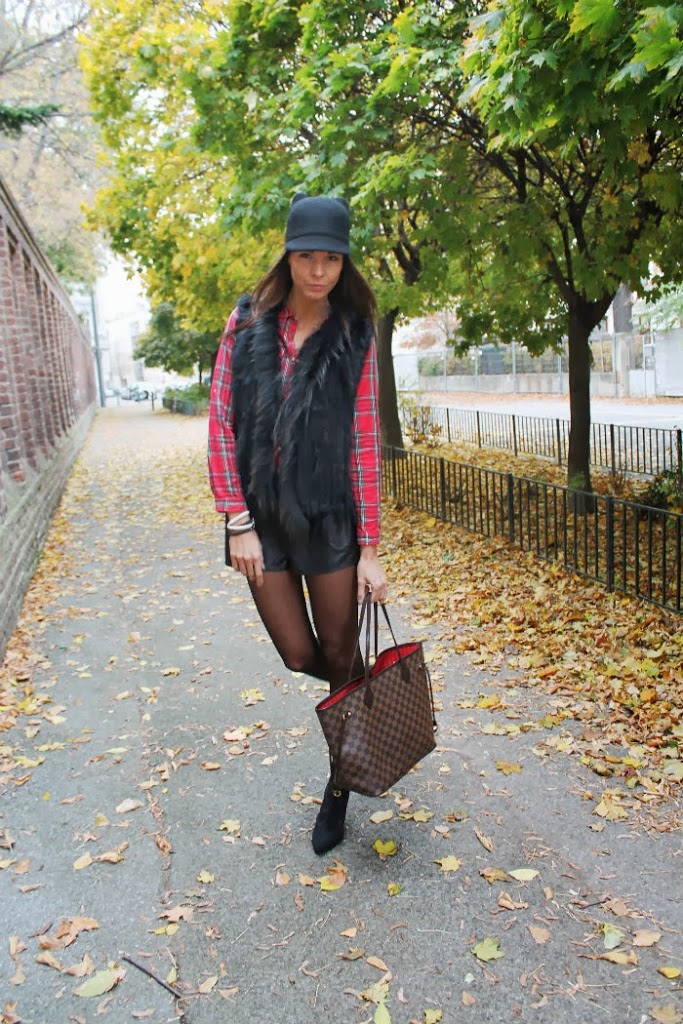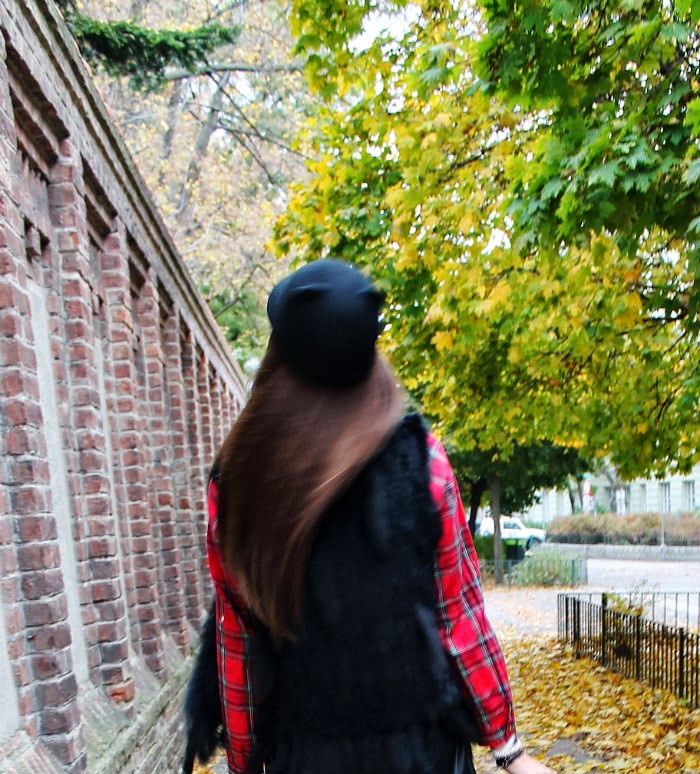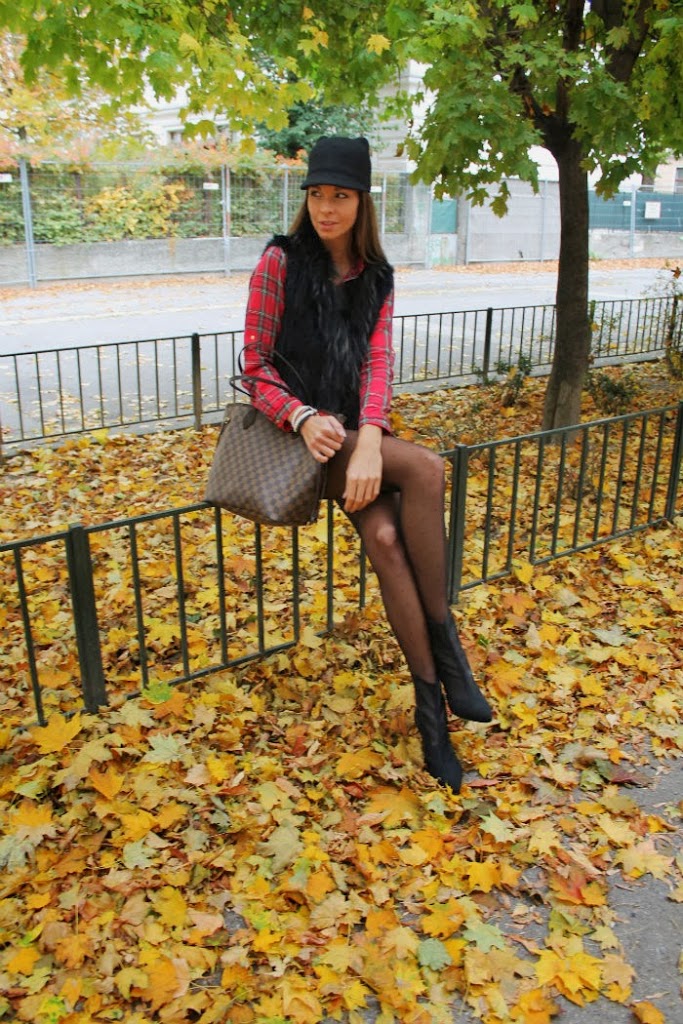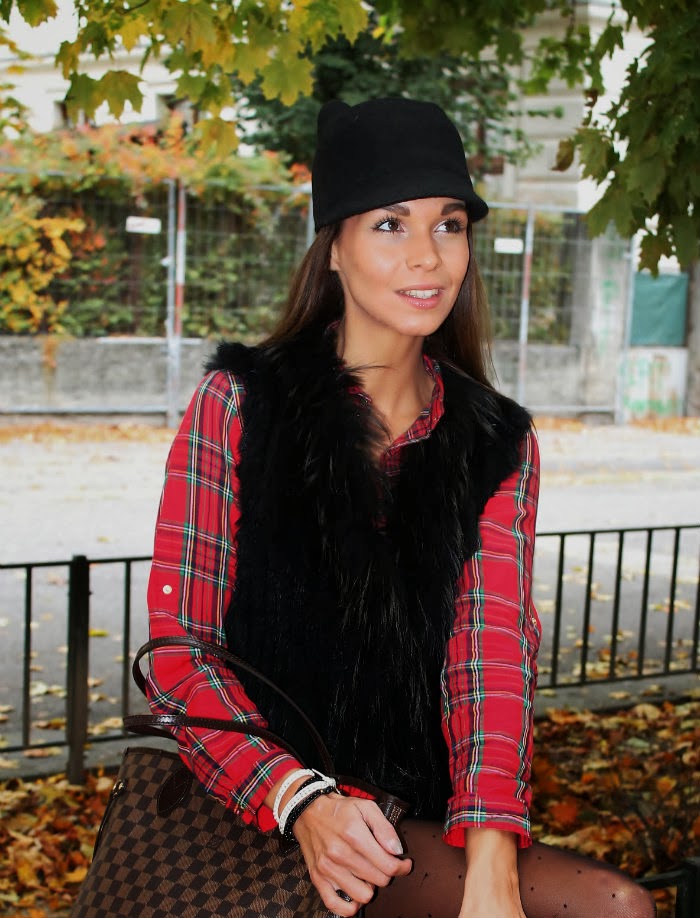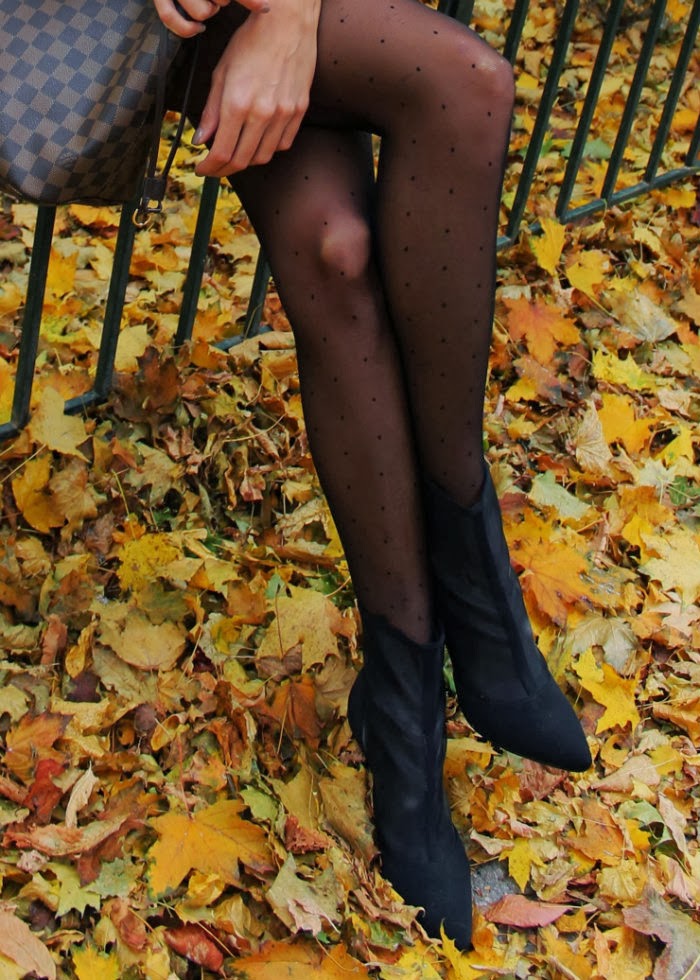 LOUIS VUITTON BAG – Bag
MIANO
– Bracelets
ZARA Kids – Shirt
H&M – Hat / Shorts / Thights
***Special thanks to H&M Austria for spoiling me with this cute hat and many other beautiful pieces, which I'm going to show you very soon ;)***
Thanks for reading!
Share the love and follow me on :