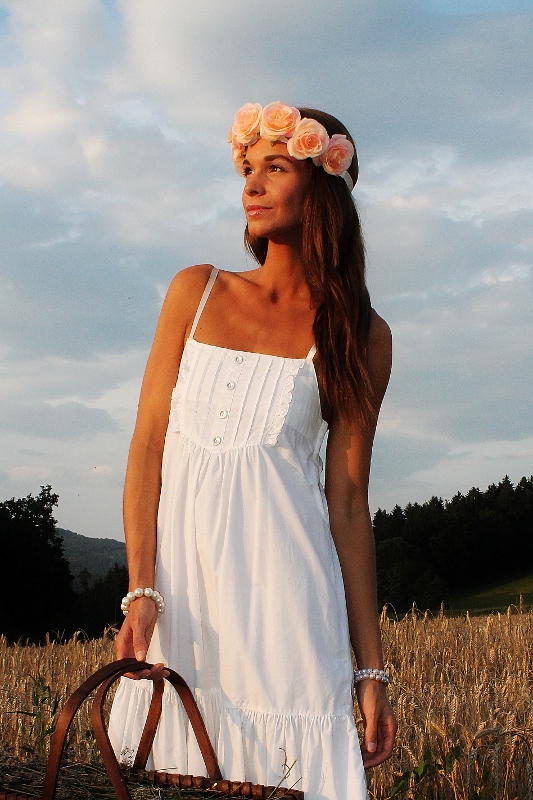 I think every little girl dreams about wearing a flower crown and sometimes big girls dream of that too ;)
This flower crown made me feel as if I'm a little girl again running through the fields picking flowers.
Well, I think I'm not gonna wear this flower crown on a daily basis and I may be wearing it at home more often, just to make things a bit more whimsical. Flower crowns definitely make things more fun.
While trying on this flower crown for the first time, the lyrics from "After the Storm" by Mumford and Sons immediately crossed my mind, the lyrics go : "……. And love will not break your heart, but dismiss your fears. Get over your hill and see what you find there,
with grace in your heart and flowers in your hair.
"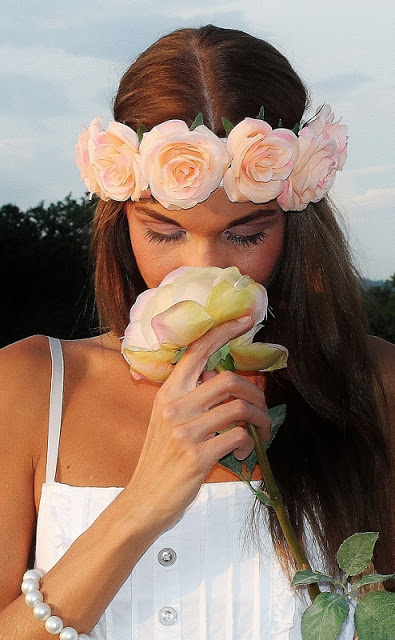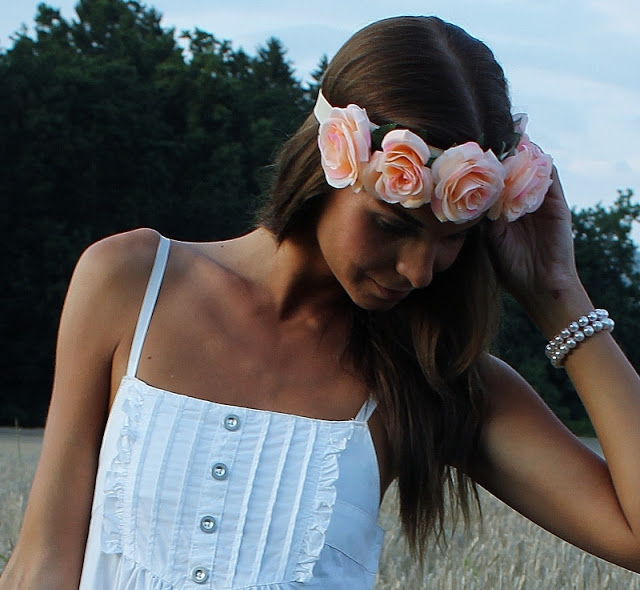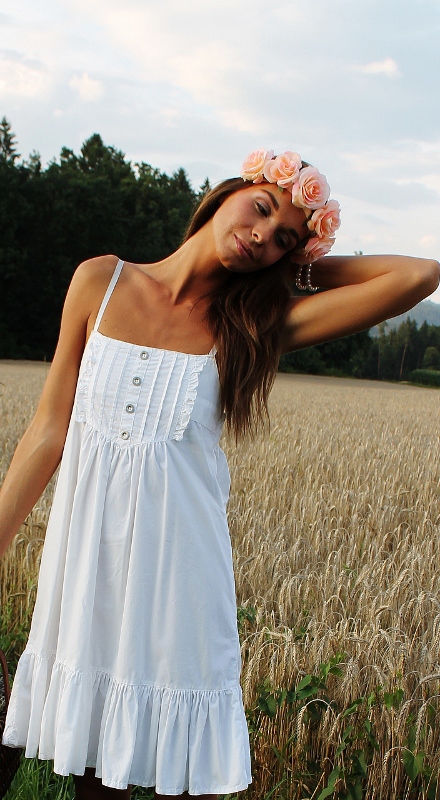 H&M FLOWER CROWN