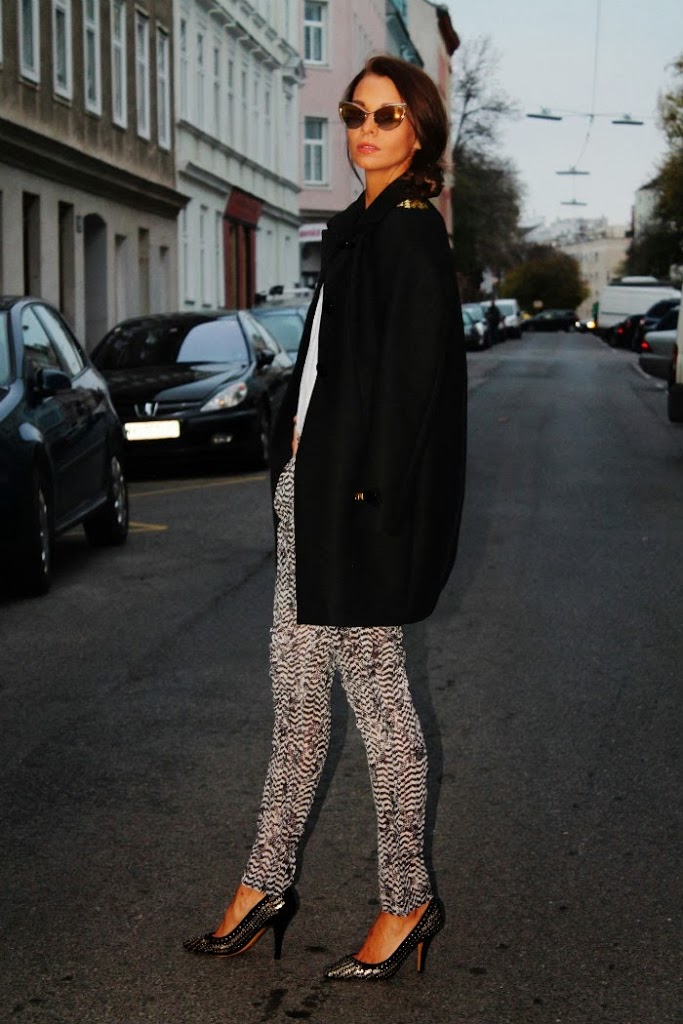 Here is my second outfit styled with pieces of the Isabel Marant pour H&M collection, which hits the stores on November 14th.
For this look I chose the grey/white silk trousers, a loose white T-Shirt and again the embellished heels from the collection and combined it with a black A-line-cut black coat from my closet and very edgy Tom Ford sunglasses. I tried to reinterpret the Isabel Marant pour H&M campaign in these pictures and I've to say, I'm quite happy with the outcome.
I love the puristic parisian style of Isabel Marant, which tells us, that it doesn't need much to look cool, stylish, feminine, not overstyled, but yet put together perfectly.
Again, I'm in love with the trousers, they are so smooth and light, thanks to the silk fabric.
How do you like the mix of Isabel Marant & Tom Ford ? – I love it ;)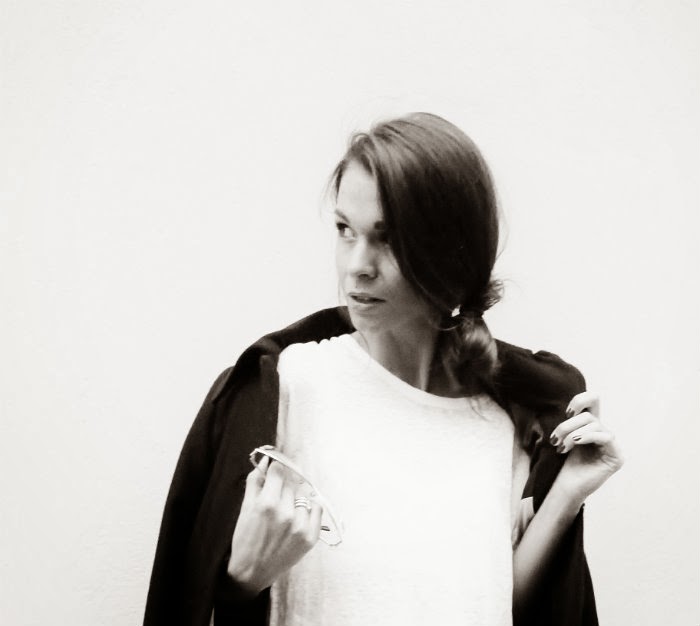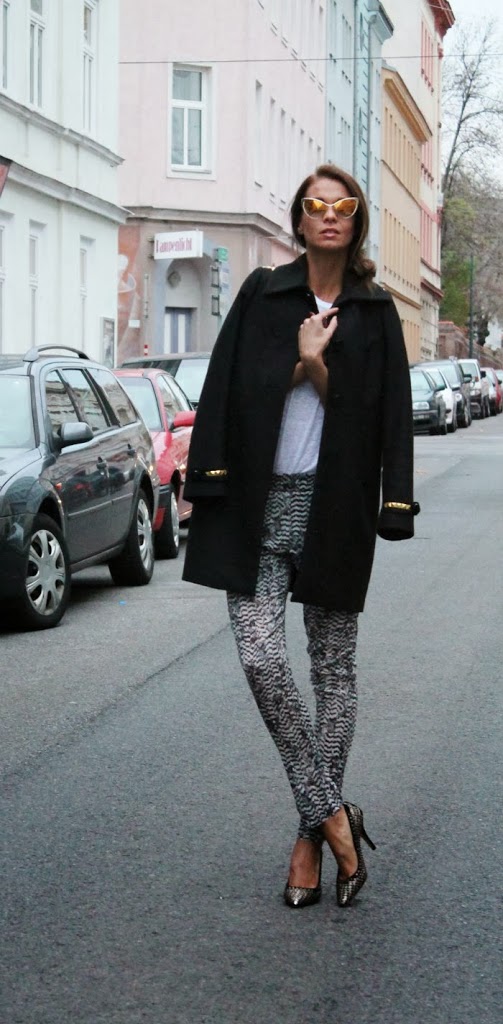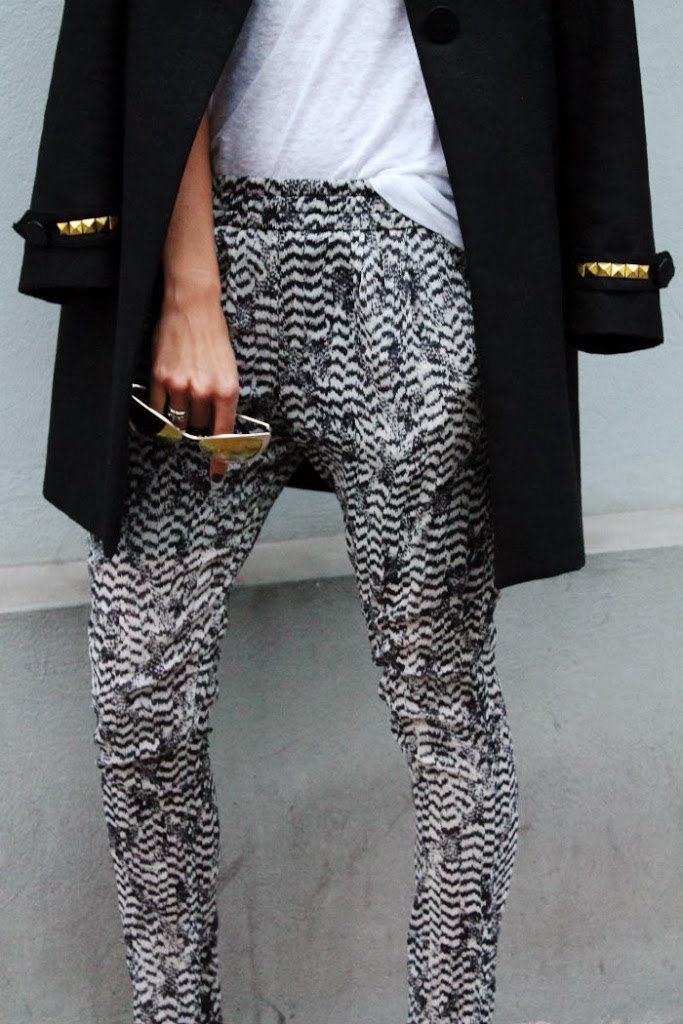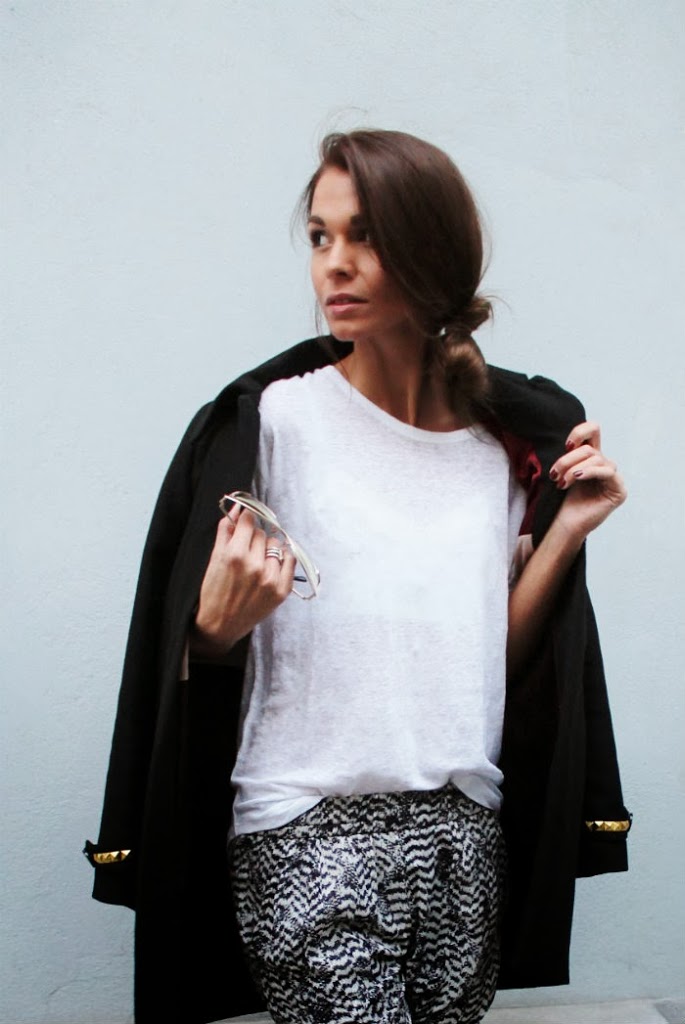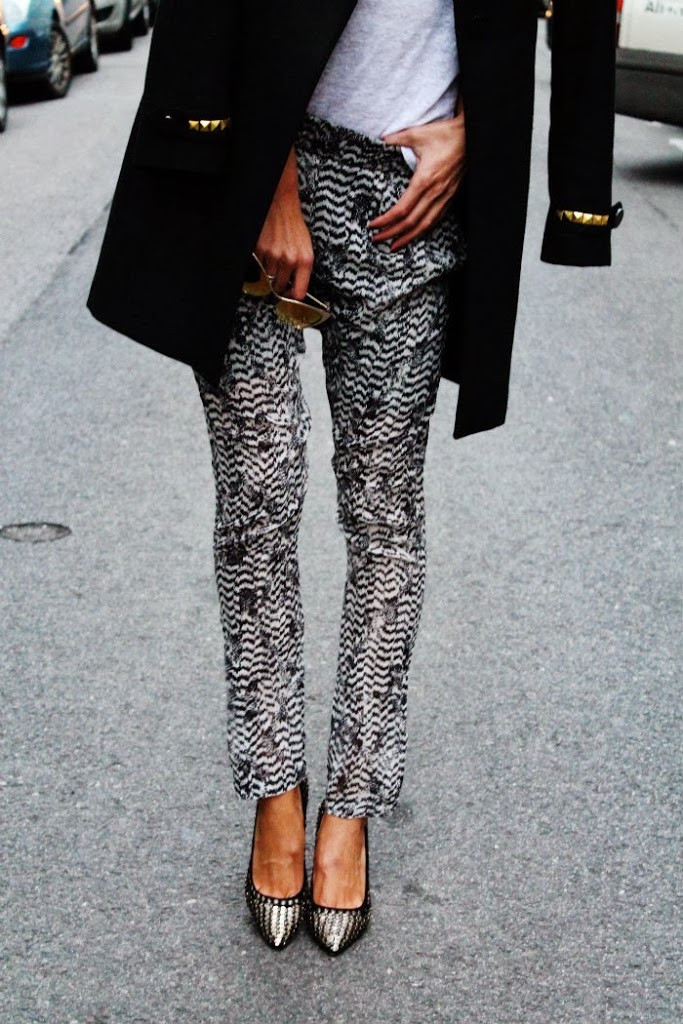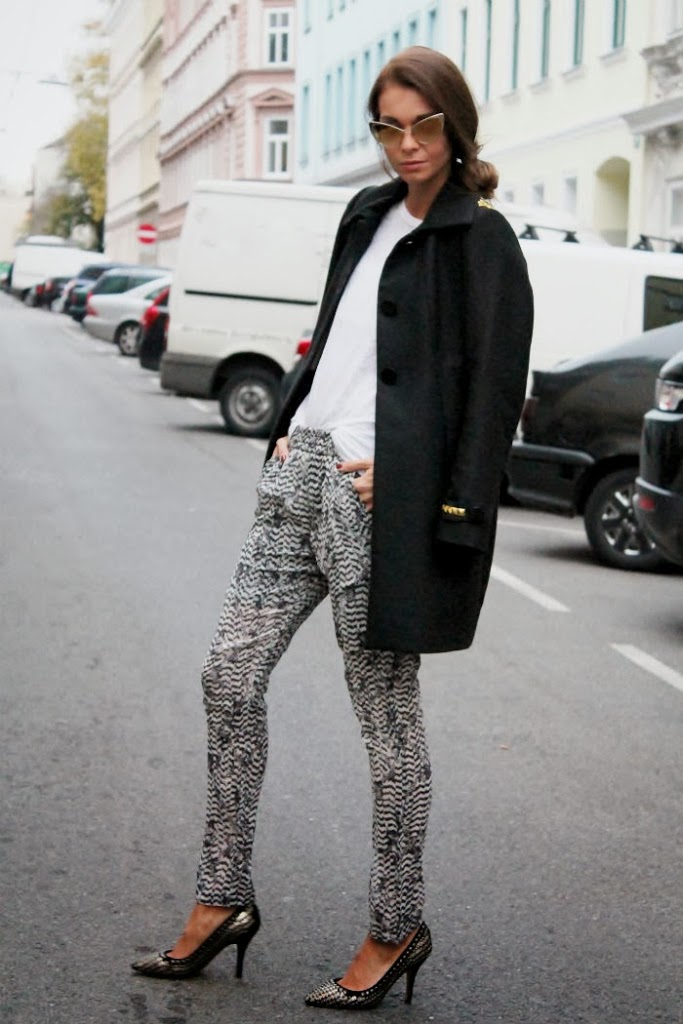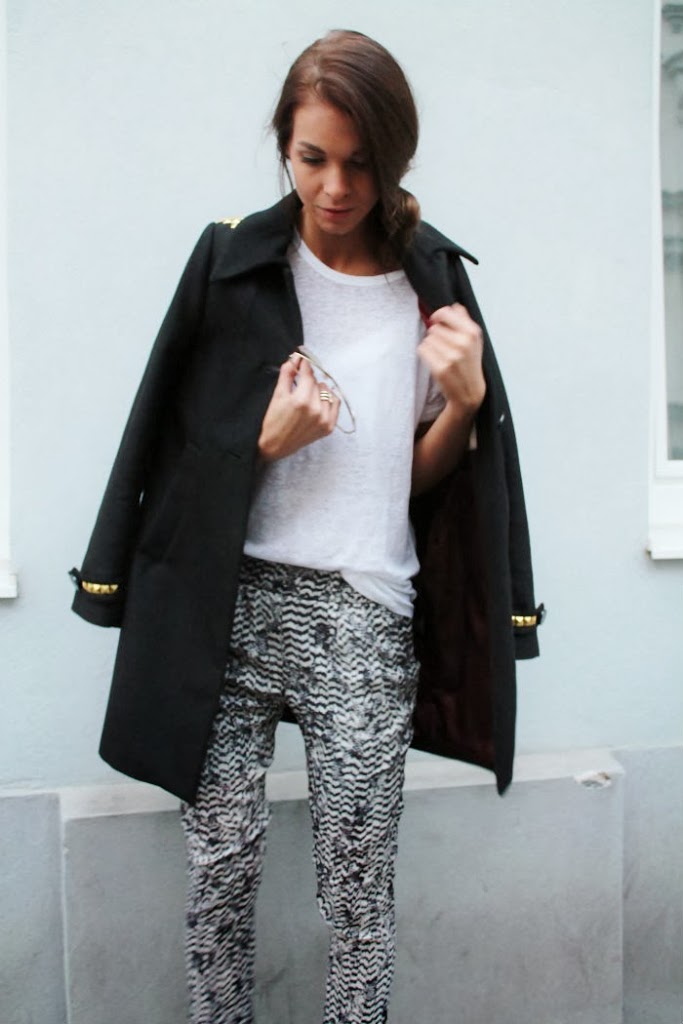 Trousers / Heels / T-Shirt – ISABEL MARANT pour H&M
Coat – H&M (old and customized with studs – find the tutorial
here
)
Sunglasses – TOM FORD
Thanks for reading!
Share the love and follow me on :