Last week I attended Vienna Fashion Week and now I would like to give you an insight into my favorite shows. I decided to show you my favorite looks from TIBERIUS, ELFENKLEID and CALLISTI.
Napoleon Bonaparte was the one who inspired Tiberius' latest collection, Conquest.
Black, very feminine silhouettes and leather dominate the new collection. I really loved their show, especially the transparent dress with the leather pants (1st picture), which I think is very sexy, but yet doesn't reveal to much.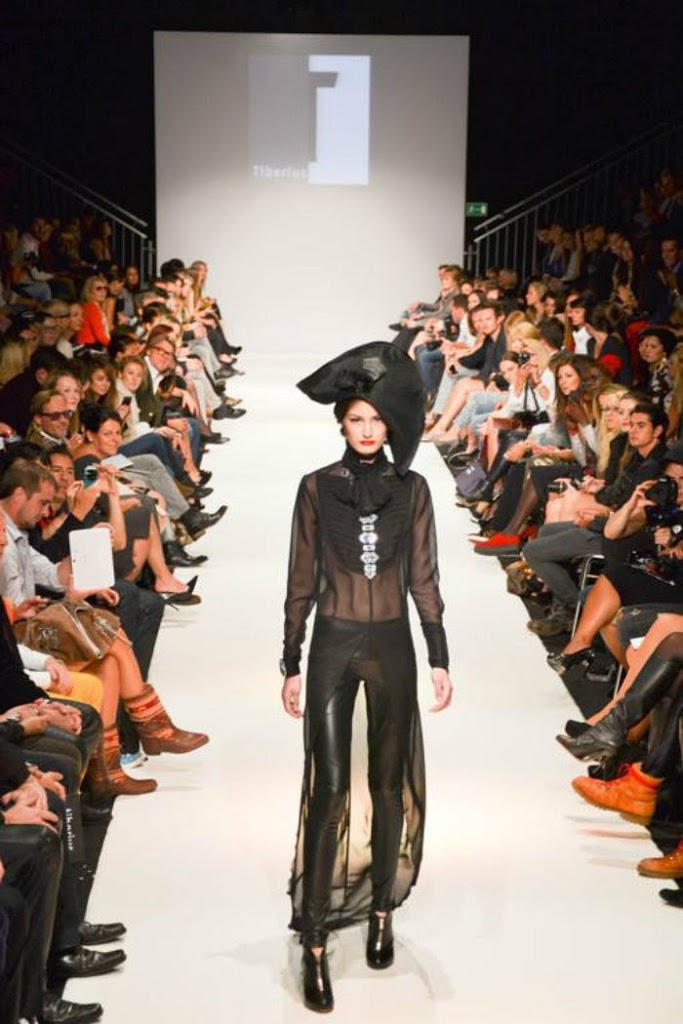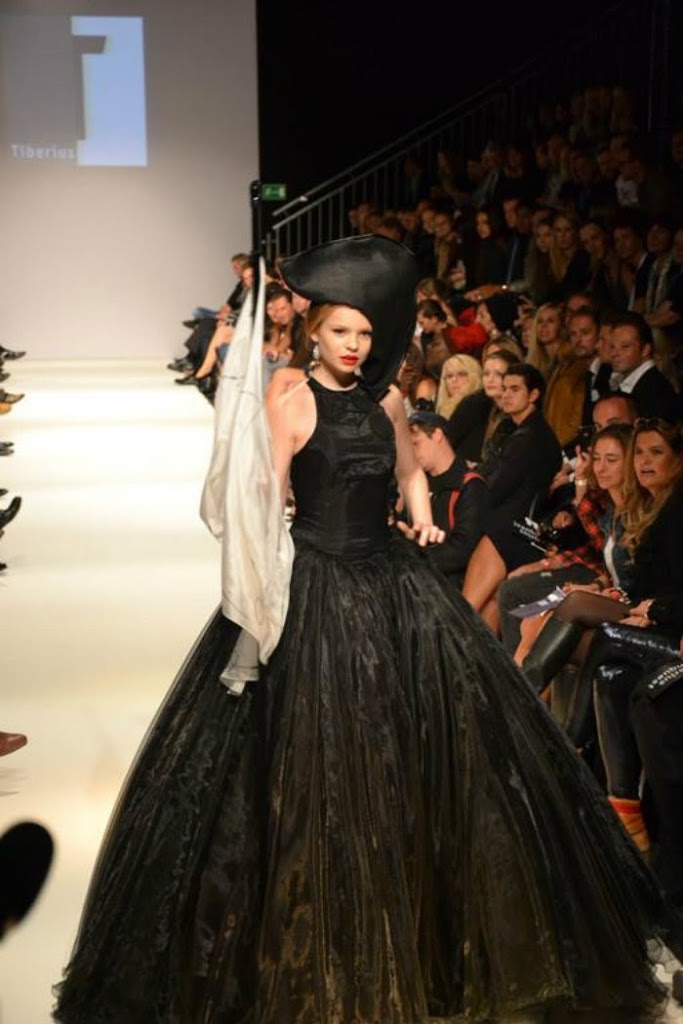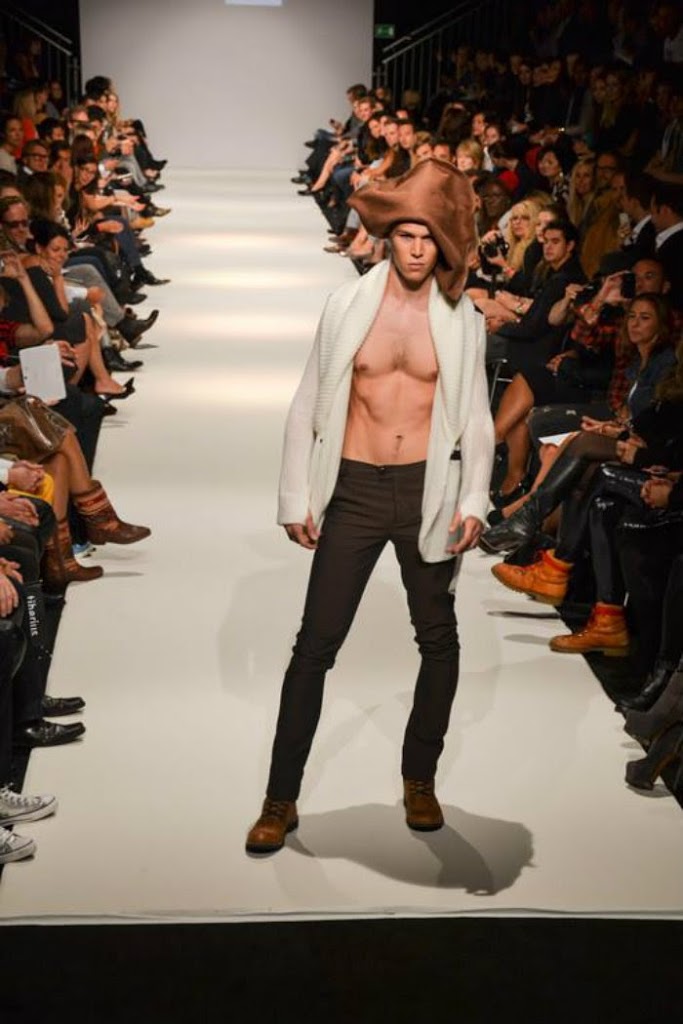 The talented designers of ELFENKLEID, Sandra Thaler and Anette Prechtel, again showed that they have the small ABC of romantic down cold. They presented wonderful romantic, fairytale-like, simple but yet modern pieces – pleated pants, cardigans and wonderful dresses. The models who presented the wonderful wedding dresses must have felt like real princesses. ELFENKLEID definitely is one of my favorite austrian labels.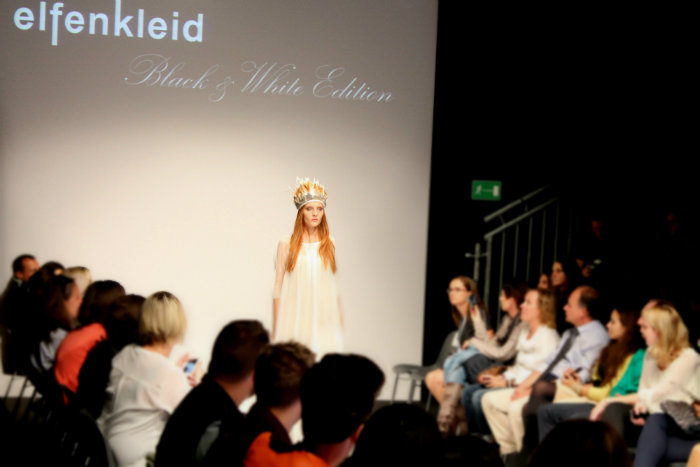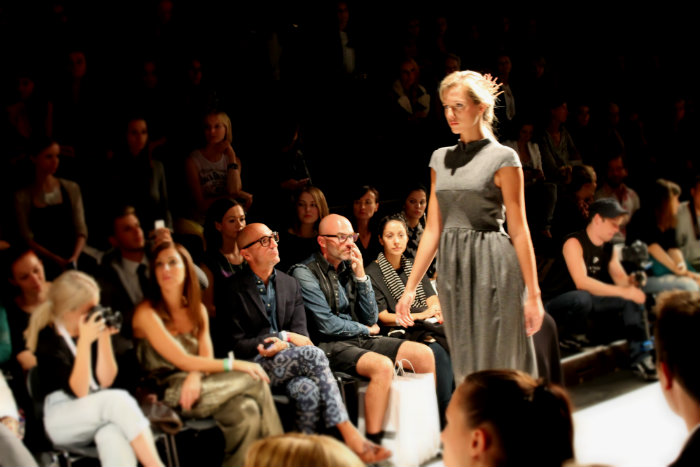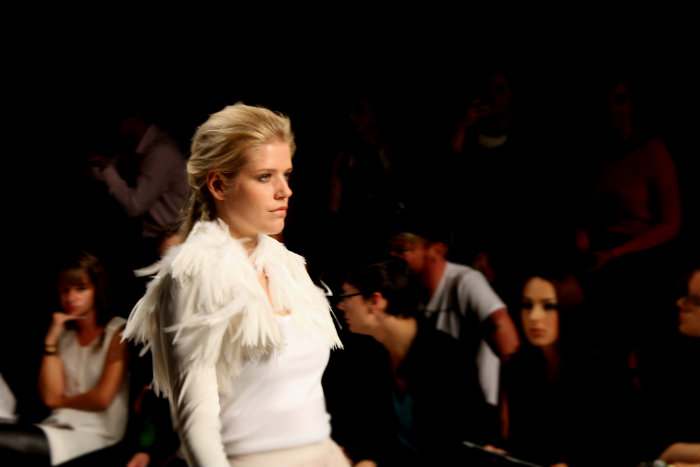 CALLISTI, another austrian label to watch, presented very feminine, simple and minimal creations, which emphasize the female body and its lines. The stylish accessories like waist belts and gloves completed the creations perfectly. I would definitely love to wear one of Martina Mueller's, wonderful feminine, well tailored, figure-enhancing & sexy designs.