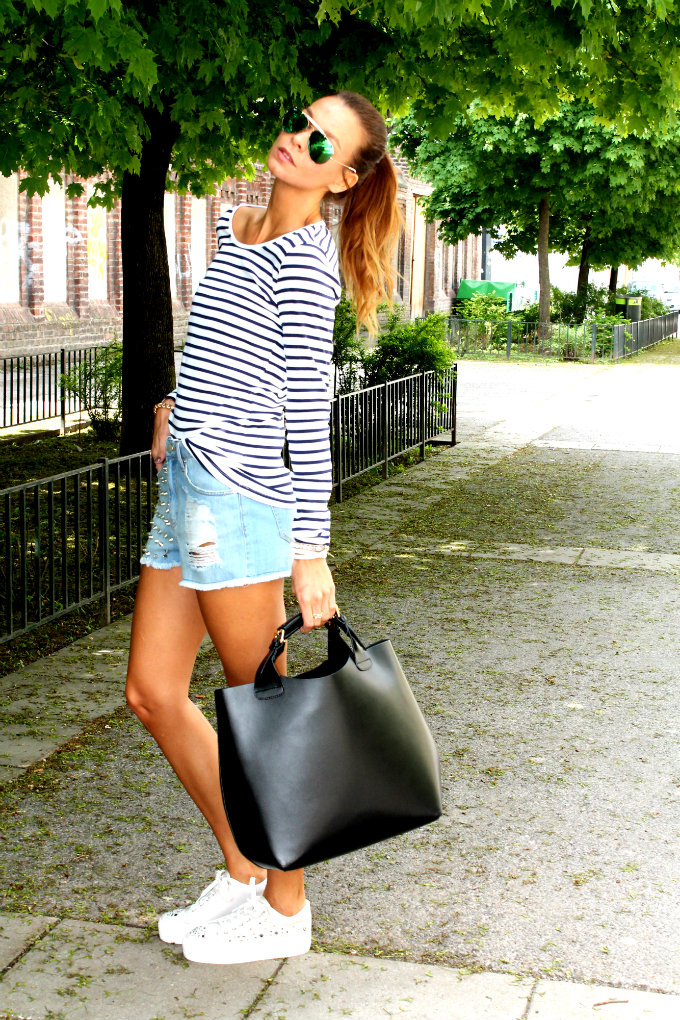 The Punk trend is back this season and Punk's fashion revival on the red carpet definitely took place a few days ago at the Met Ball.
I love to combine studs with classy basic pieces and so I matched my new studded shorts with a classy oversized shirt, mirrored sunnies and a classy black bag.
These shorts are definitely going to be one of my favourite pieces for summer.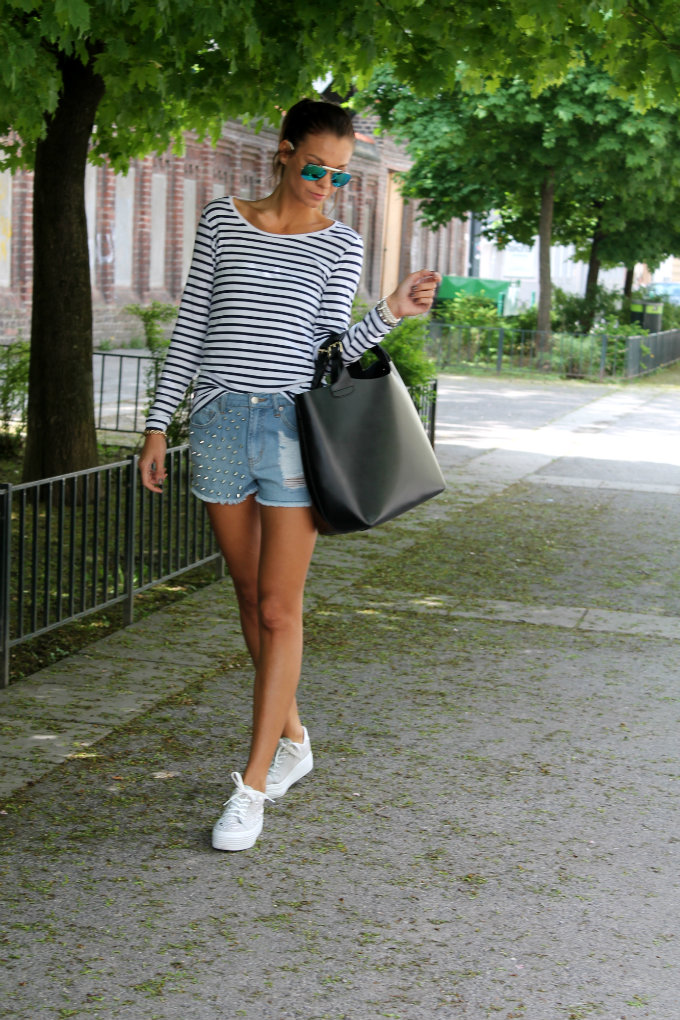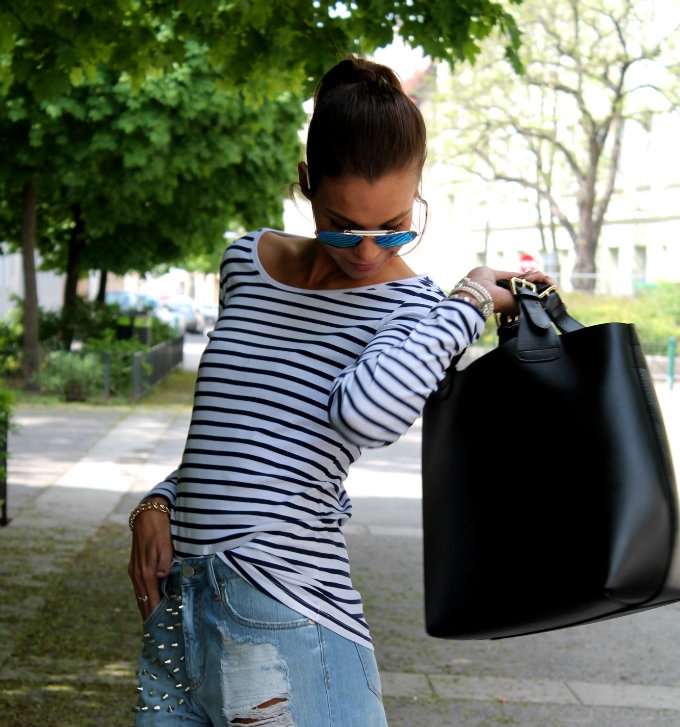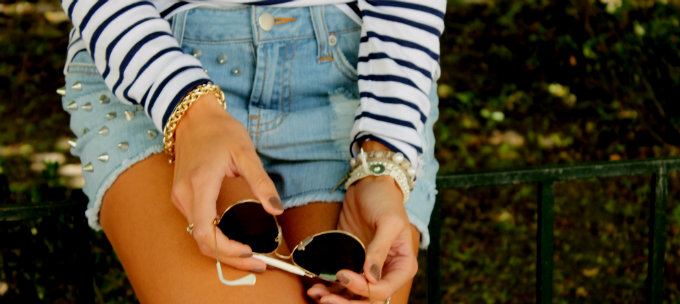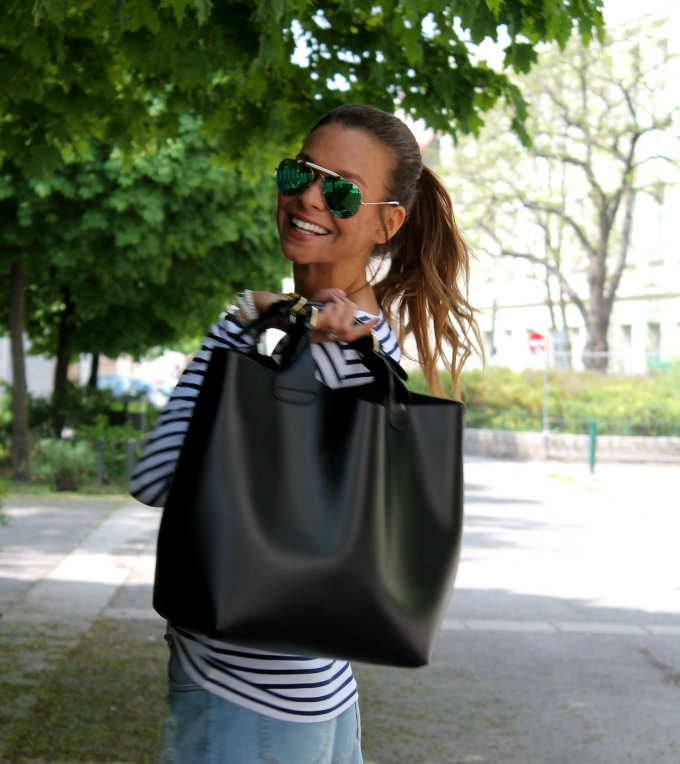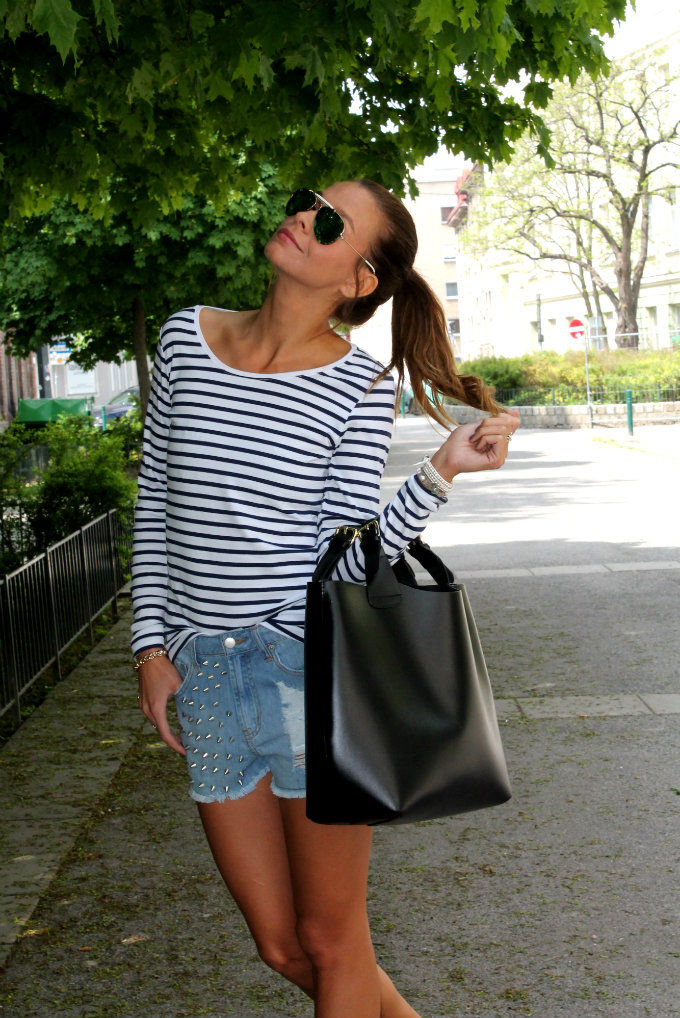 haha love this picture – mustached by the wind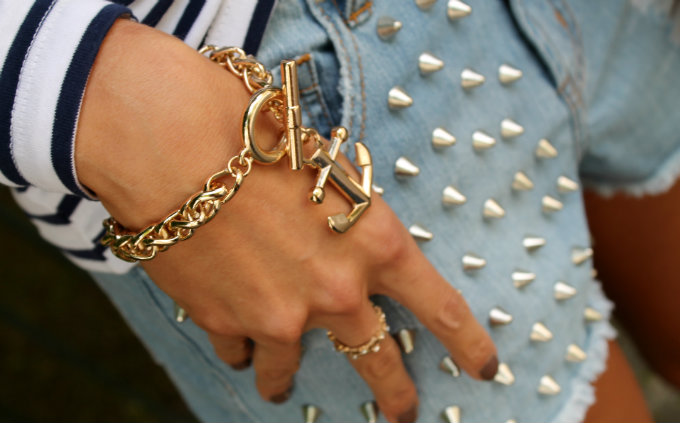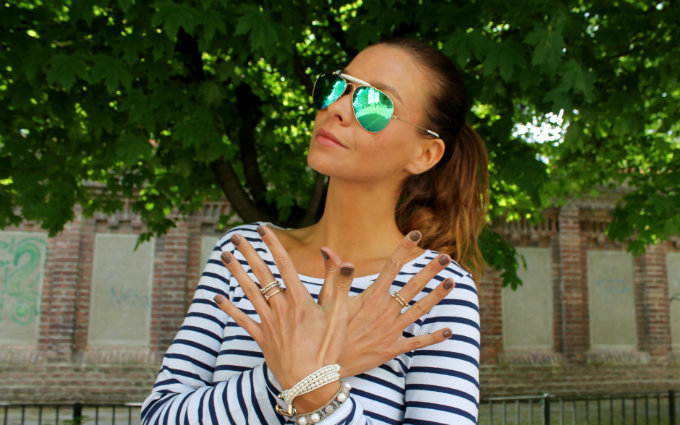 Ladies, as you might have noticed on Instagram or Facebook, my nails look like tiny sports cars lately, thanks to a perfect acrylic manicure. For a natural-looking acrylic manicure I can highly recommend the studio Nageldesign Lisbeth Scheubrein in Vienna! I'm so in love with my nails,the shimmer of the color & the quality of the polish: smooth and silk, it looks almost liquid. Yes, they look like a thick, shiny liquid, something like mercury.
FOREVERXXI – Studded High Waist Boyfriend Shorts & Rings
H&M – Basic Shirt & Anchor Bracelet
RAY-BAN – Sunnies
MIANO
– Pearl Bracelets on my left wrist
ZARA – BAG
Thanks for reading!
Share the love and follow me on :