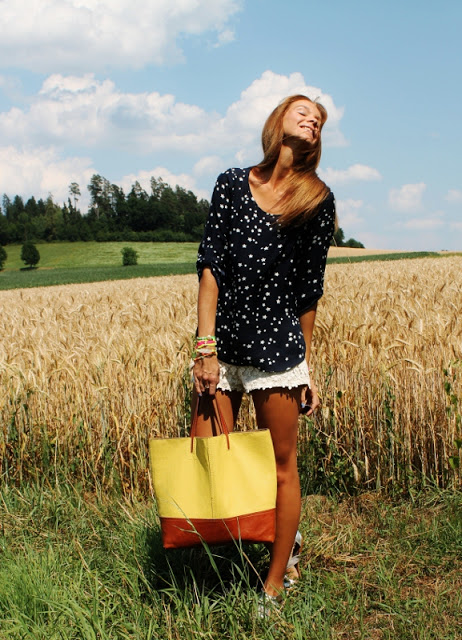 At the moment I'm at home in Carinthia, enjoying the breathtaking and unique landscape with high mountains and all the wonderful lakes. Spending part of my summer holidays at home, meeting all my friends, doing lots of sports, enjoying quality time with my family and totally recharging my batteries, all this make my holidays pure enjoyment. Anyway, I'm already looking forward to my next trip in a few weeks. (✈ destination: an extraordinary beautiful island with golden sandy beaches and crystalline waters ✈)
For this outfit I chose two pieces from previous posts and combined them, hope you like this combination ;)
Ps: Some of my DIY- bracelets will be available in the18thdistrict-SHOP soon!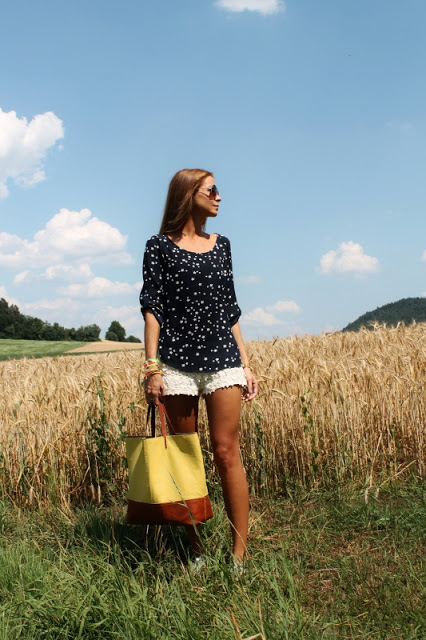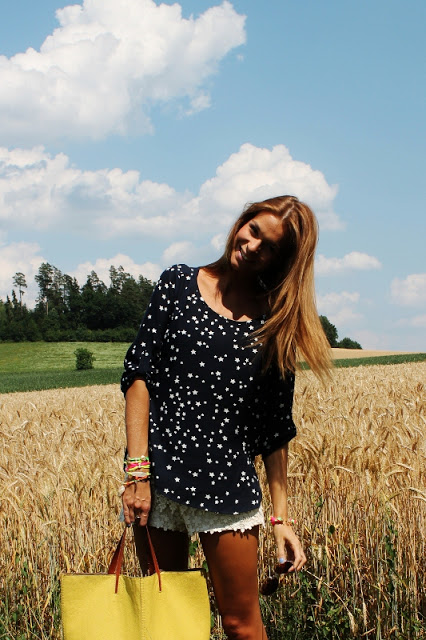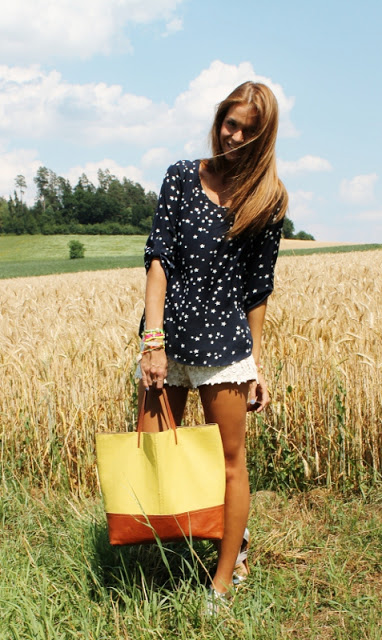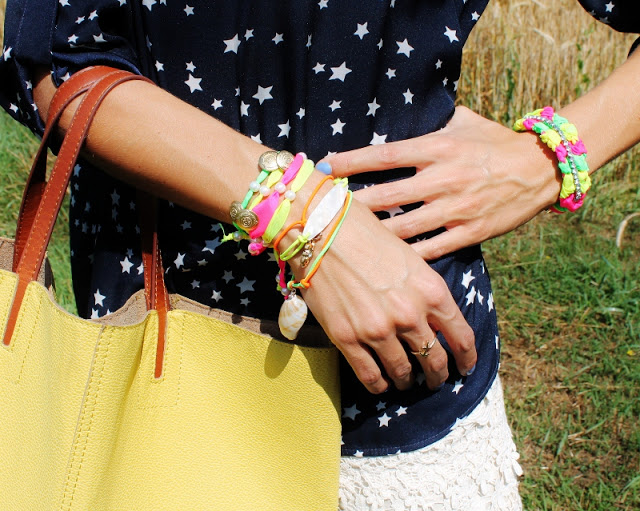 DIY BRACELETS
ZARA SHORTS&BLOUSE
BAG bought in NYC
MANGO SUNNIES
FOLLOW THE18THDISTRICT ON