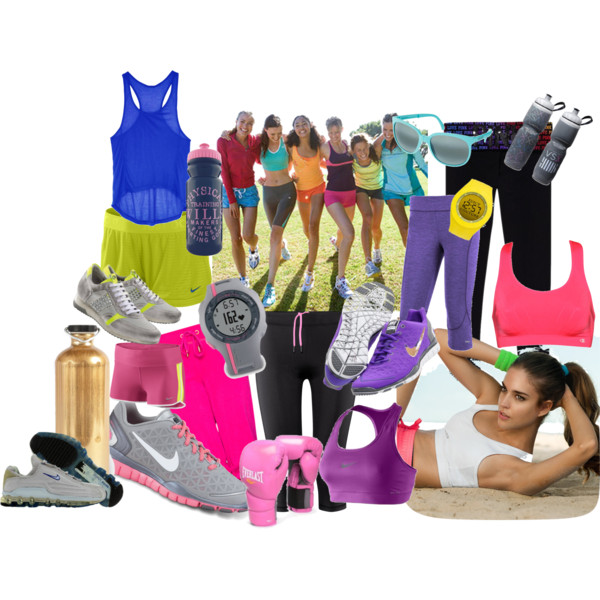 Trendy Sportswear
by
the18thdistrict
featuring
NIKE athletic shoes
In the springtime, the days get longer and the weather warms up, bikini season isn't far away.What to wear on your next run? What to wear at the gym? These questions come up when you think about starting sporty into summer season.Those days when sportswear was completely unfashionable are finally gone. Sportswear has completely altered and is trendy, colourful and highly functional today. Let's start and sweat it out in cool and trendy clothes and accessories that are loaded with high-tech features, like the ones above.
Due to my nearly daily sports programme I've got lots of activewear. Here are some of my spring/summer pieces.
The outfit below is my favourite one for running at the moment. Due to still quite cold weather I wear it with a softshell running-jacket from nike, but it's in the wash at at the moment. Sport is such an important part of my life and I can't imagine a life without it.
asics -Running Trainer, H&M-Sport Shorts, H&M-Sports Bra, H&M-neon Sport Socks

Sport and diet challenge at the fitness section of the blog is coming soon ;)