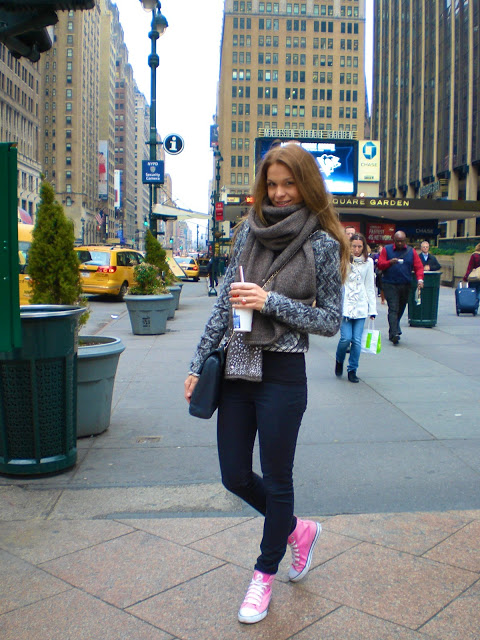 Our real first day in New York (Manhattan) was last Thursday, as we spent the first few days in Long Island where we also visited an NHL-game of the New York Islanders vs. Philadelphia Flyers. We meticulously planed our Trip to NYC and so we spent our first day mainly in Midtown Manhattan.
In the morning we started our tour at the Madison Square Garden heading towards Times Square, where I couldn't resist walking into the Forever21 store. Later we had lunch at the famous Carnegie Deli, where my boyfriend enjoyed his first Pastrami- Sandwich and I tasted Carnegie's famous cheesecake (you really have to try it if your are in NYC, it's simply unbelievable delicious). After lunch we had a short walk in the Central Park and then strolled through 5th Avenue.
I chose a very comfortable outfit, simple black pants in combination with my pink Ralph Lauren sneakers and a Missoni blazer.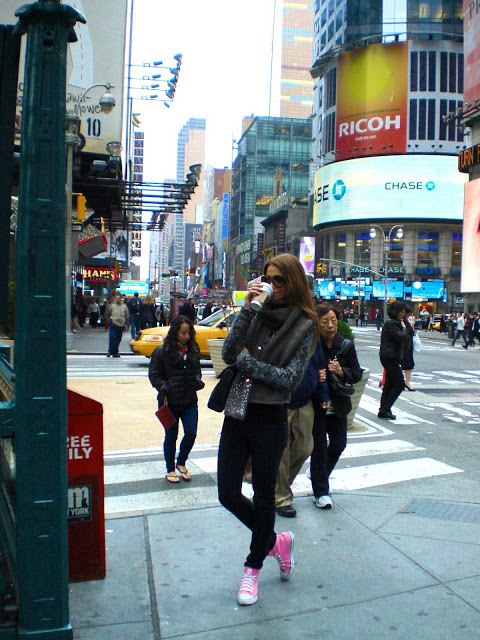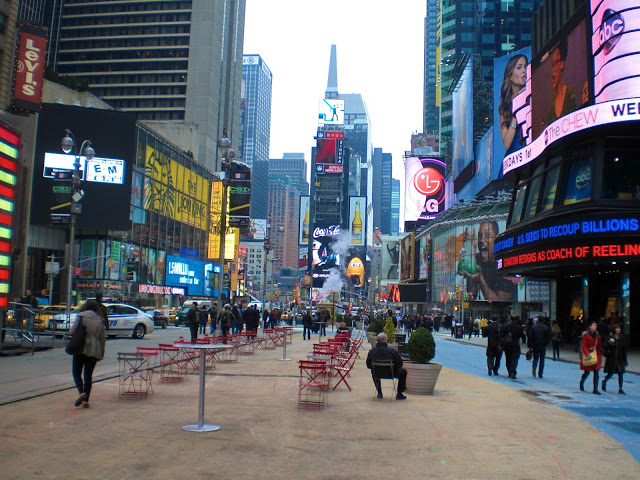 Times Square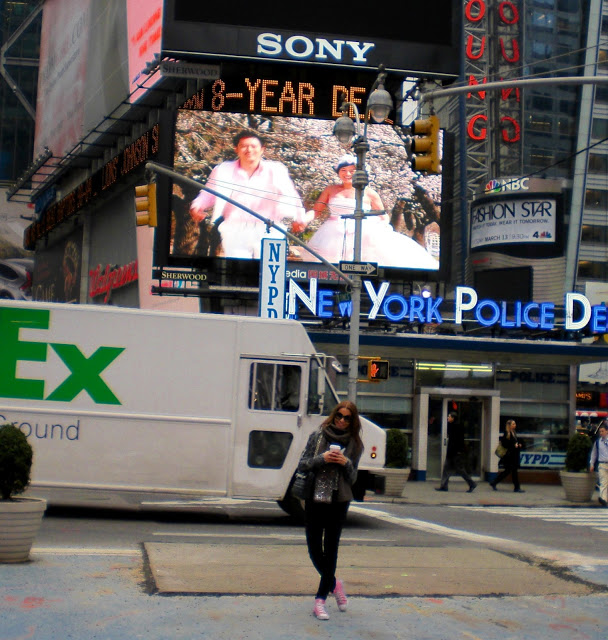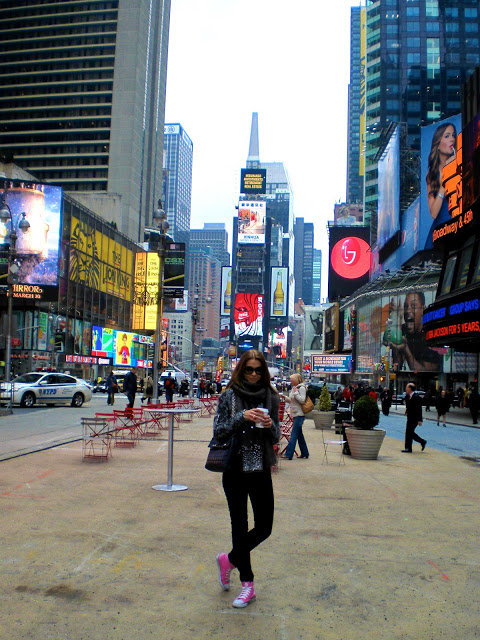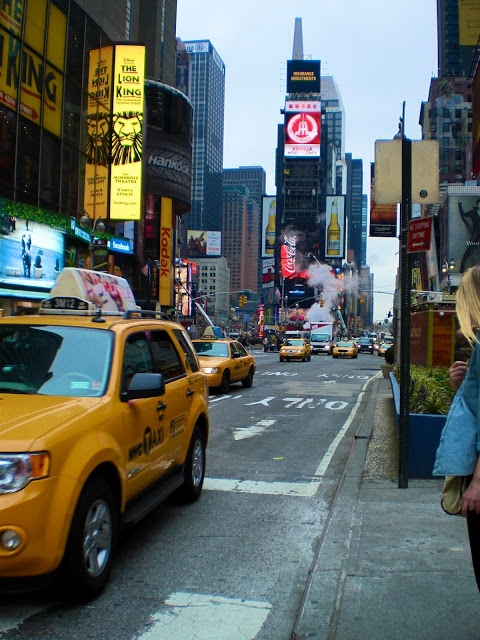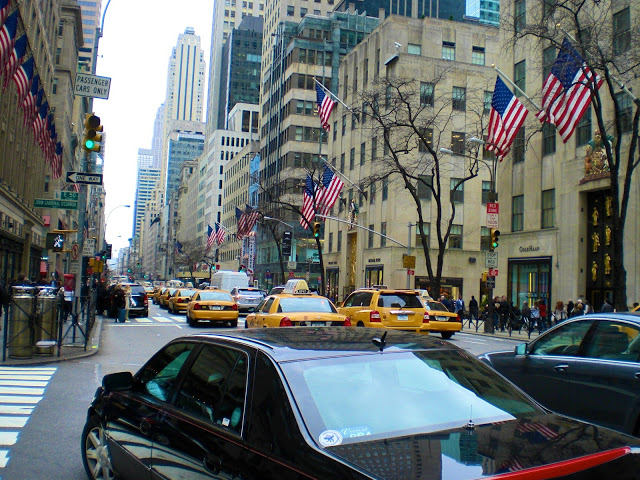 Fifth Avenue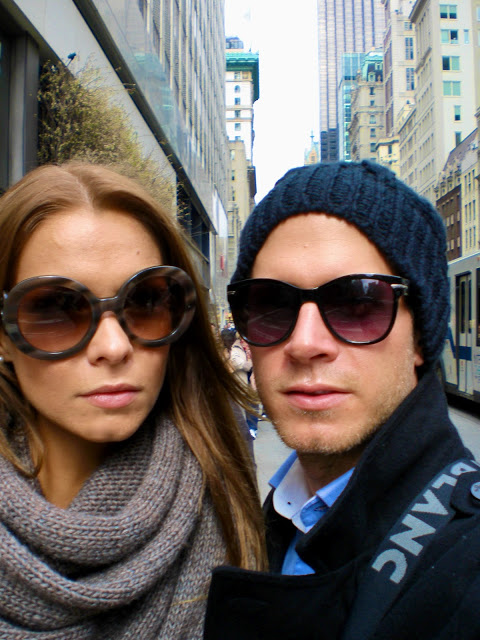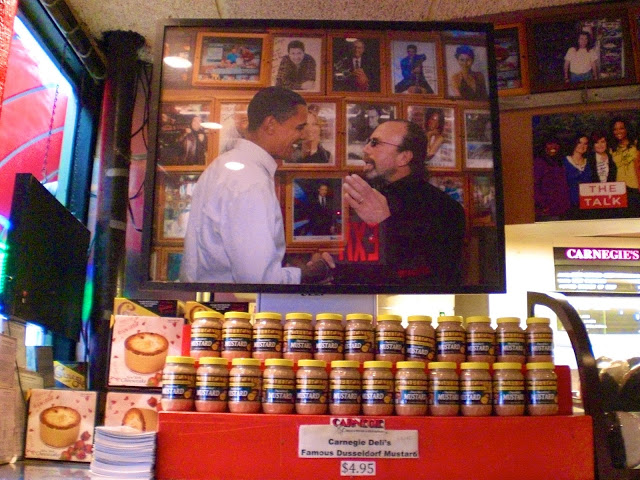 President Barack Obama at Carnegie Deli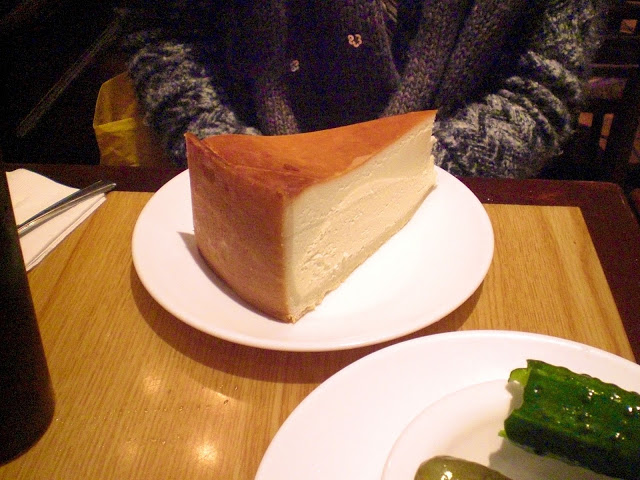 Cheesecake :)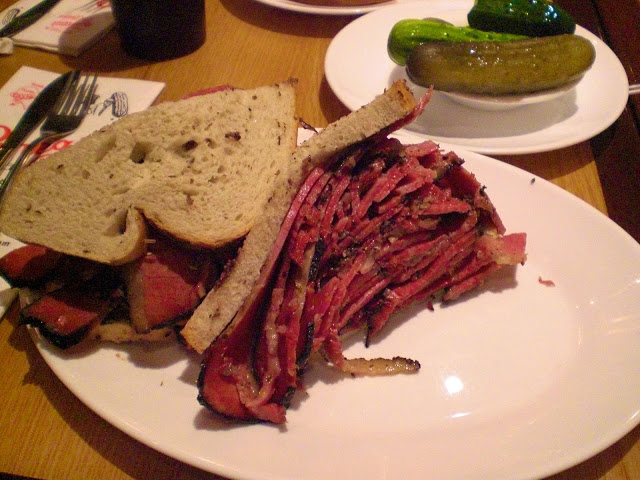 Pastrami-Sandwich
My boyfriend at Times Square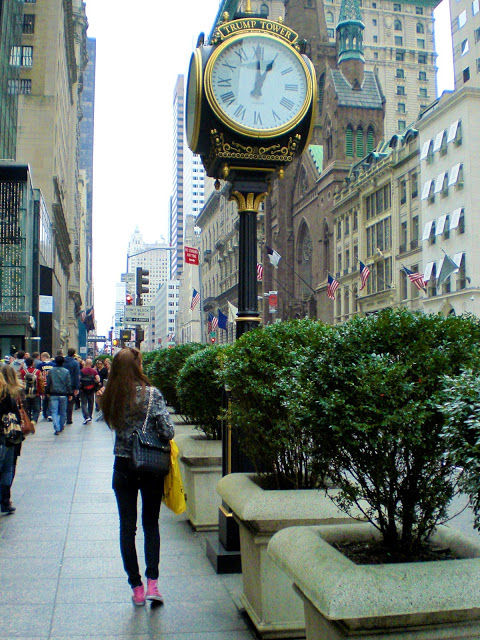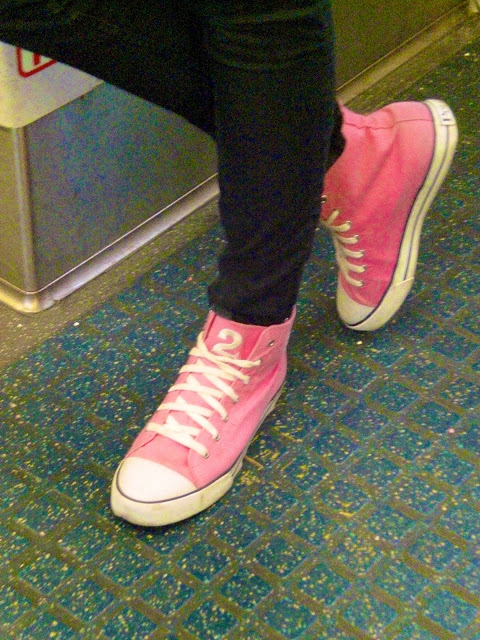 MY OUTFIT:
H&M BLACK PANTS
MISSONI BLAZER (old)
RALPH LAUREN PINK SNEAKERS
PRADA SUNGLASSES
MY BOYFRIEND'S OUTFIT:
ZARA BLACK COAT
ZARA YELLOW PANTS
PERSOL SUNGLASSES
ZARA SHOES
MONTBLANC BAG