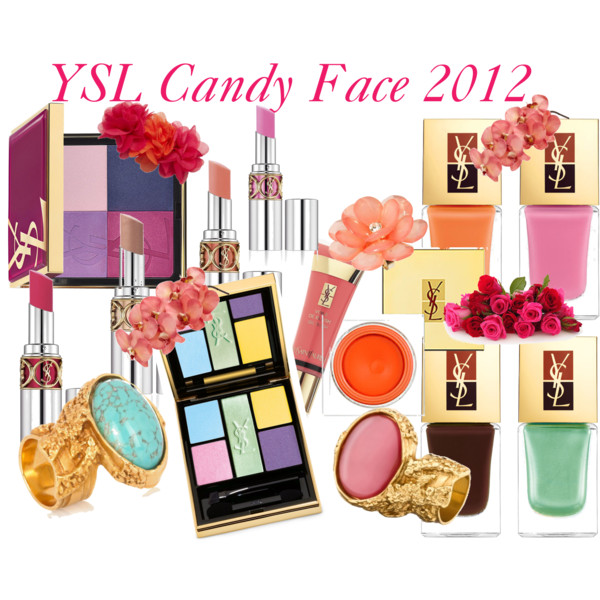 I'm in love with the YSL-Spring Beauty Collection 2012 – CANDY FACE!
A few posts ago I talked about the pink/orange nail varnish duo already and promised to write a post about this gorgeous Yves Saint Laurent Collection by Lloyed Simmonds.
When I first saw the collection a few weeks ago at a parfumery I immideately fell in love with it. Lloyed Simmonds used wonderful fresh and expressive colours that are perfect for spring and summer. These colours definitely put you into a good spring mood during the last, still quite cold, winter days. I couldn't resist and bought the Limited Edition Manucure Couture Duo No.8 the Rouge Volupte Sheer Candy No.9 and I'm going to buy the Limited Edition Ombres 5 Lumieres No 113. This 5 shades eye palette combines really nice pastel hues that reminde me of summer and ice cream parlours.The Manucure Duo No.8 consists of two bright colours.
The manderin
orange varnish
to be used as the basecoat, and a fresh bubblegum pink to be used on the tips. I haven't used the varnish in this combination yet but I'm going to do this very soon, for sure.
This YSL spring look definitely brings colour to your face that's sweet enough to eat!
What do you think about this wonderful spring look ?