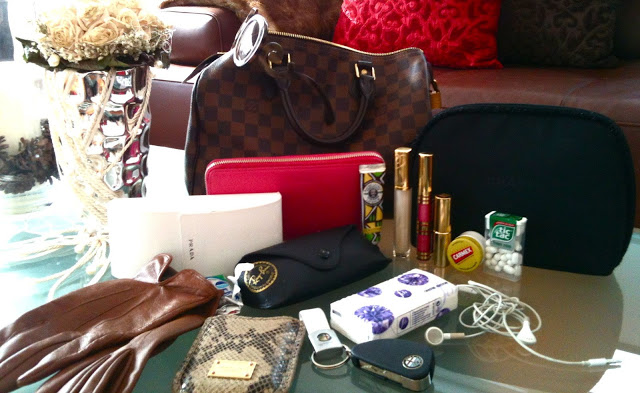 What do you always carry with you in your handbag?
Men often ask this very question if they pick up our handbag. So what do we all carry around with us in our bags? For me the most important things are definitely my iPhone, my sunglasses, a lip balm, lipstick / lipgloss, chewing gums and some handkerchiefs. Well, I always end up putting much more stuff in my bag!
Chanel Cosmetic Bag
, Estée Lauder Pure Color Gloss Nr.43 Opulent Opal,
Estée Lauder Pink Lipstick, L'Occitane en Provence Lip balm
Ray Ban Sunglasses, Furla Wallet, Michael Kors iPhone Case, ZARA cognac-brown Gloves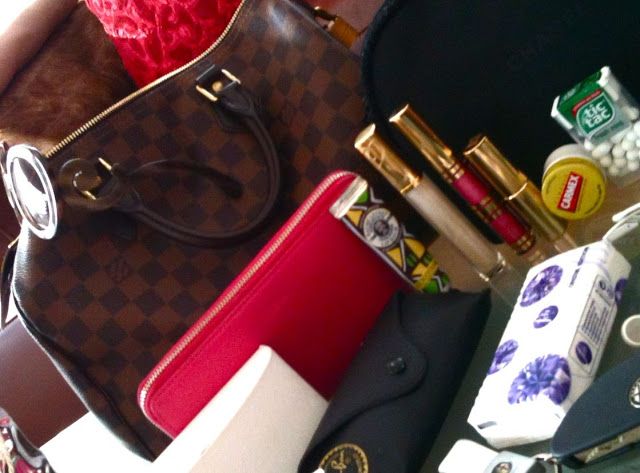 Prada Minimal Baroque Sunglasses, Louis Vuitton Speedy 30 Damier Ebene
Thank you for reading my blog !
HAVE A NICE WEEKEND !
xxx
Q.F