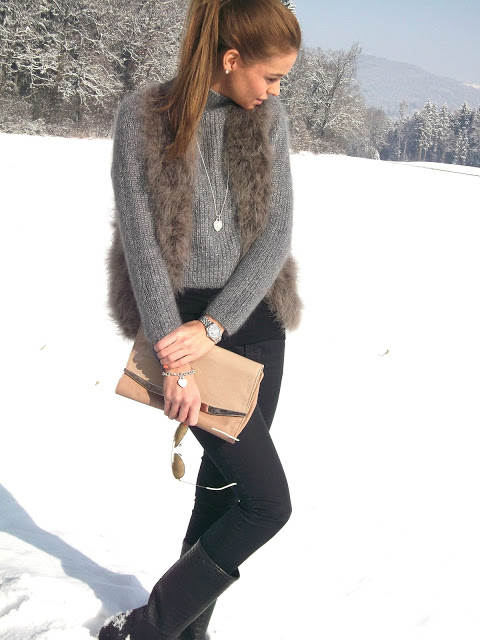 A few days ago I decided to wear my grey feather vest in combination with a very warm grey cashmere-turtleneck. I have been looking for a feather vest like this one for quite a long time until I found it at Forever21 a few month ago. Due to the snow I decided to wear some weather-proof shoes, my Aigle-Miss Juliette Croco Rainboots.
Ps: Have you seen the YSL Beauty
– Spring Look 2012 ?
In this post I used one of the special edition nail varnishes, the colours are just perfect for spring/summer and are available in two different colour-combinations (pink/orange and brown/green). (A post about this special edition is coming soon)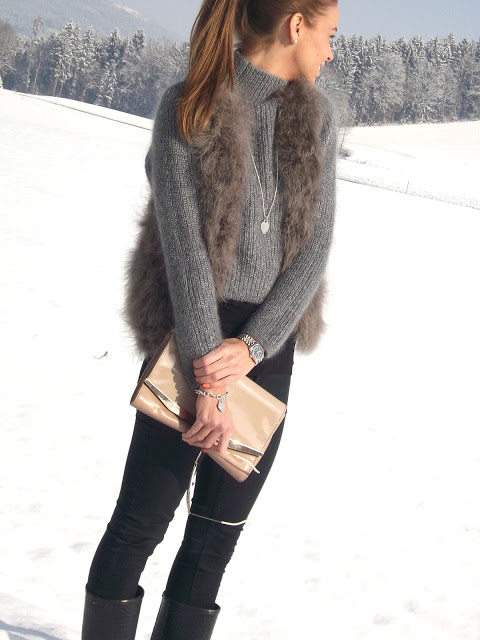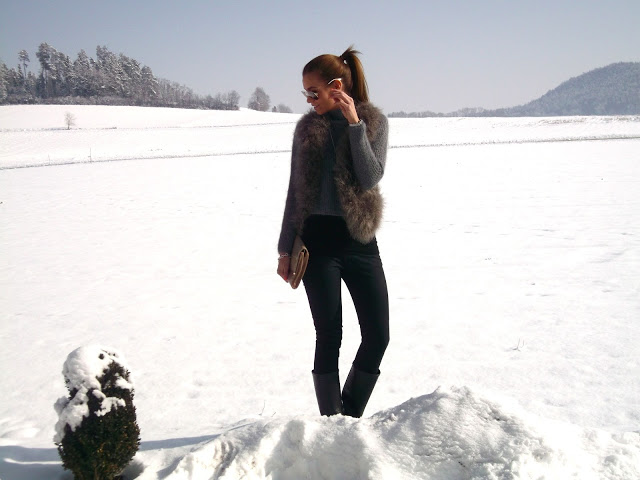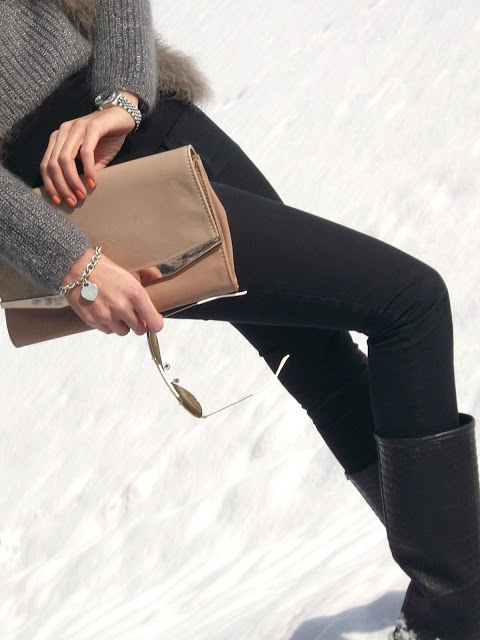 Forever21 Feather Vest
Vintage Grey Cashmere Turtleneck
7 For All Mankind Black Trousers
Aigle Miss Juliette Croco Rainboots
ZARA Clutch
YSL Limited Edition Manicure Couture Duo no.8
Ray-Ban Sunglasses
Tiffany&CO. Heart Bracelet and Customized Heart Necklace