Let's talk about coffee!
Recently our old De'Longhi Nespresso machine decided that it was about time to retire ;) Just from one day to another it decided to stop making me the black gold very morning . Guess what! All this happened on a Monday morning! Nice timing …NOT! Imagine me, a real coffee lover, on a Monday morning sitting there and sipping on a cup of tea. Well, it's not that I hate Monday mornings, but the first day after the weekend (and our loooong training day) is always quite hard to tackle and especially without coffee.
Thanks to De'Longhi I can enjoy my belovedoffee again. They surprised me with the the new and extremely beautiful Nespresso EXPERT & MILK machine shortly after the disaster and also prepared a little surprise for you guys! Just keep on reading;)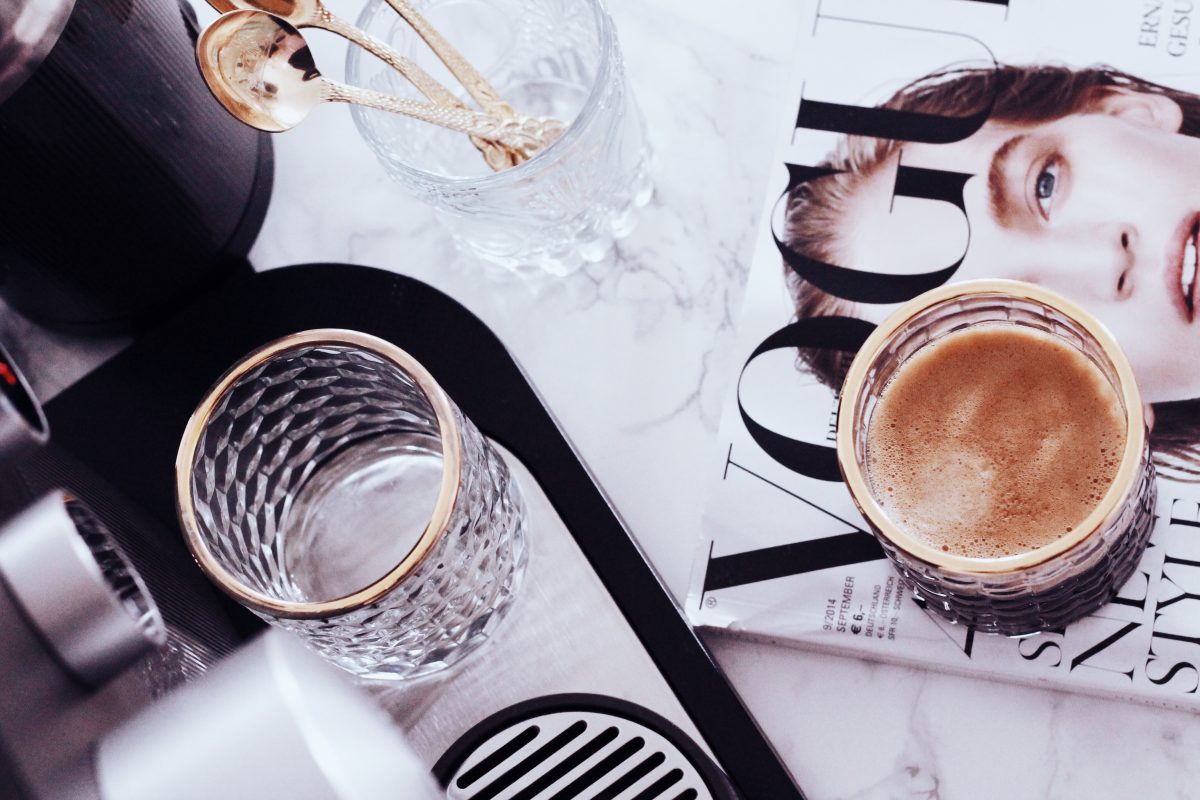 The new De'Longhi Expert & Milk machine offers a unique design with a  flat and elegant shape. The Aeroccino is integrated into the machine, it's super easy to use and just completes the machine. It comes in two colors Anhracite Grey or Off-Black. We have the Anthracite Grey one and love it, as it fits perfectly into our kitchen.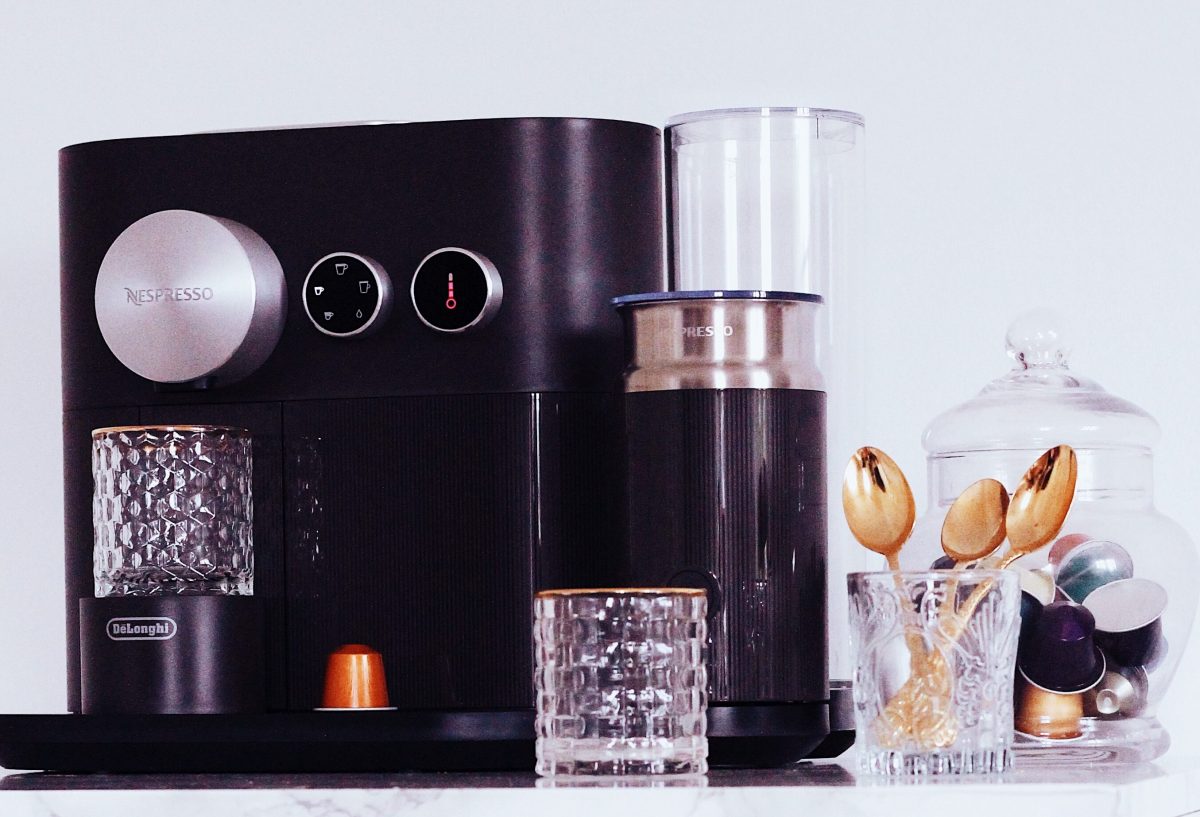 The De'Longhi Nespresso Expert & Milk offers a versatile level of settings. You can simply rotate the dials to adjust the settings to your personal taste. You can choose from five cup sizes: Ristretto, Espresso, Lungo and a new Nespresso Americano – for a longer mild coffee experience – as well as hot water. In addition, you can choose from three different temperatures: warm, hot and very hot. The different temperature is super useful for us as the mister always complains about anything being way too hot to drink or to eat.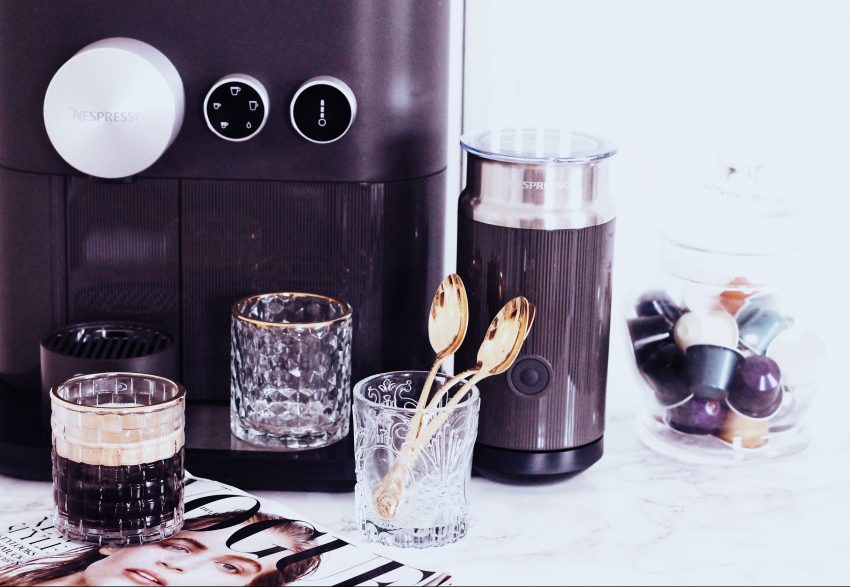 This new machine offers two separate fluid lines. One is dedicated to coffee and one dedicated to hot water in order to deliver the highest quality in cup time after time.
You can even pair your machine to the Nespresso App on your smartphone for new personalized coffee sizes, simplified machine care and assistance, and access advanced features. You can change your coffee settings, save your preferred recipes, schedule your next morning brew, and never run out of capsules. When paired to your machine, the Nespresso App will let you know if your machine needs your assistance (descaling, full capsule container or if your water tank is empty). The Nespresso LED alert informs you when you are running low of capsules. Isn't that great!? As I always forget to buy new capsules, this feature is super handy.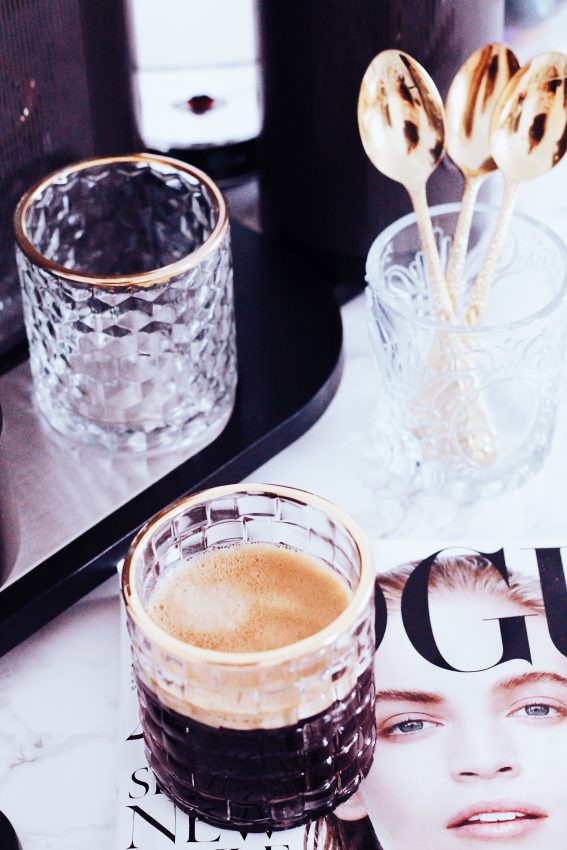 This machine has taken our daily coffee routine to a new level (I'll talk about that pretty soon) and we love it!
And now I've a special for you guys! A Giveaway;)
De'Longhi and I teamed up and we are giving you the chance to win a De'Longhi Expert & Milk. Isn't that great!?
HOW TO ENTER ?
You have 2 different options to enter:
1. Make sure to follow THE18THDISTRICT on Facebook & comment bellow this post why you want to win the De'Longhi Expert & Milk.
2. Follow THE18THDISTRICT on Facebook, like the post there & share the giveaway post (optional) on your Facebook page.
Giveaway ends on the  of 31st of May 2017, 9:00 am CET / we are giving away 1 (one) De'Longhi Expert & Milk in Anthracite Grey / 1 (one) winner will be picked randomly & wins the De'Longhi Expert & Milk.
Don't miss out on this Giveaway!
GOOD LUCK!
***in friendly collaboration with De'Longhi