It's Fashion Week season again and Berlin Fashion Week is just over, but New York Fashion Week is going to be in full swing in just 10 days from now. When I created this look, I was thinking about New York Fashion Week and what to wear….hopefully I'll be able to visit some great shows there sometime.
The essentials of this look are this sporty STELLA MCCARTNEY  sweater (a lovely present from www.gruener.at)   thigh-high boots, a pair of simple black jeans & these unique CUTLER AND GROSS Snow Leopard sunnies.
I'd definitely wear this look during Fashion Week.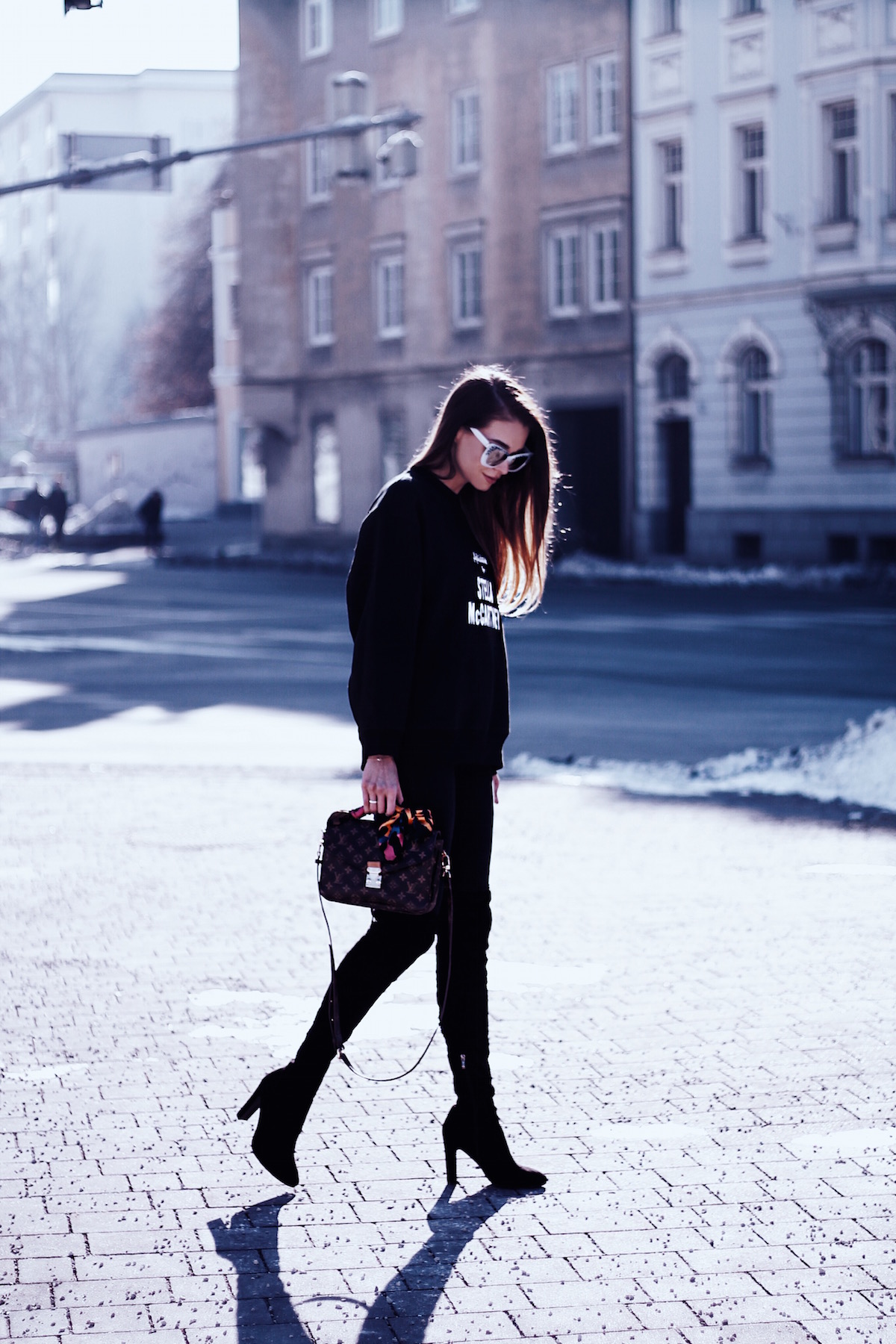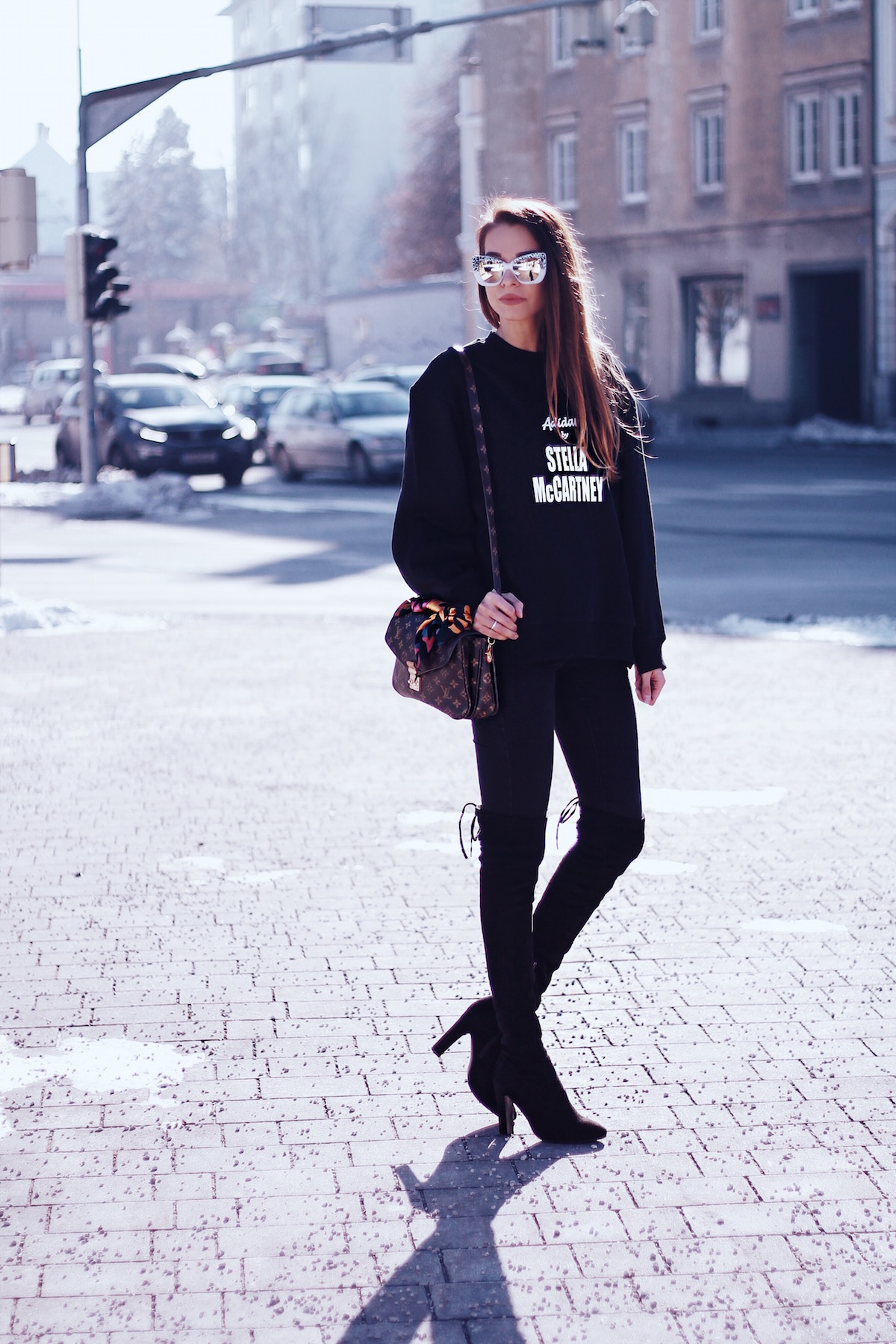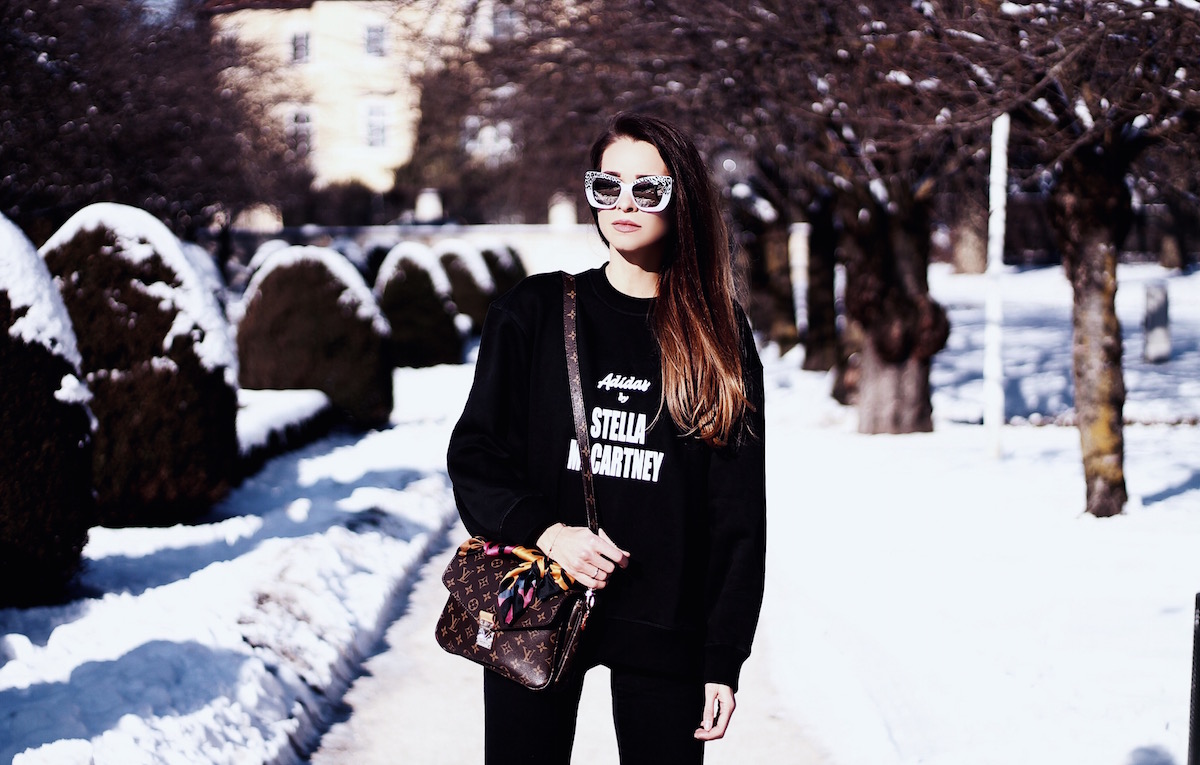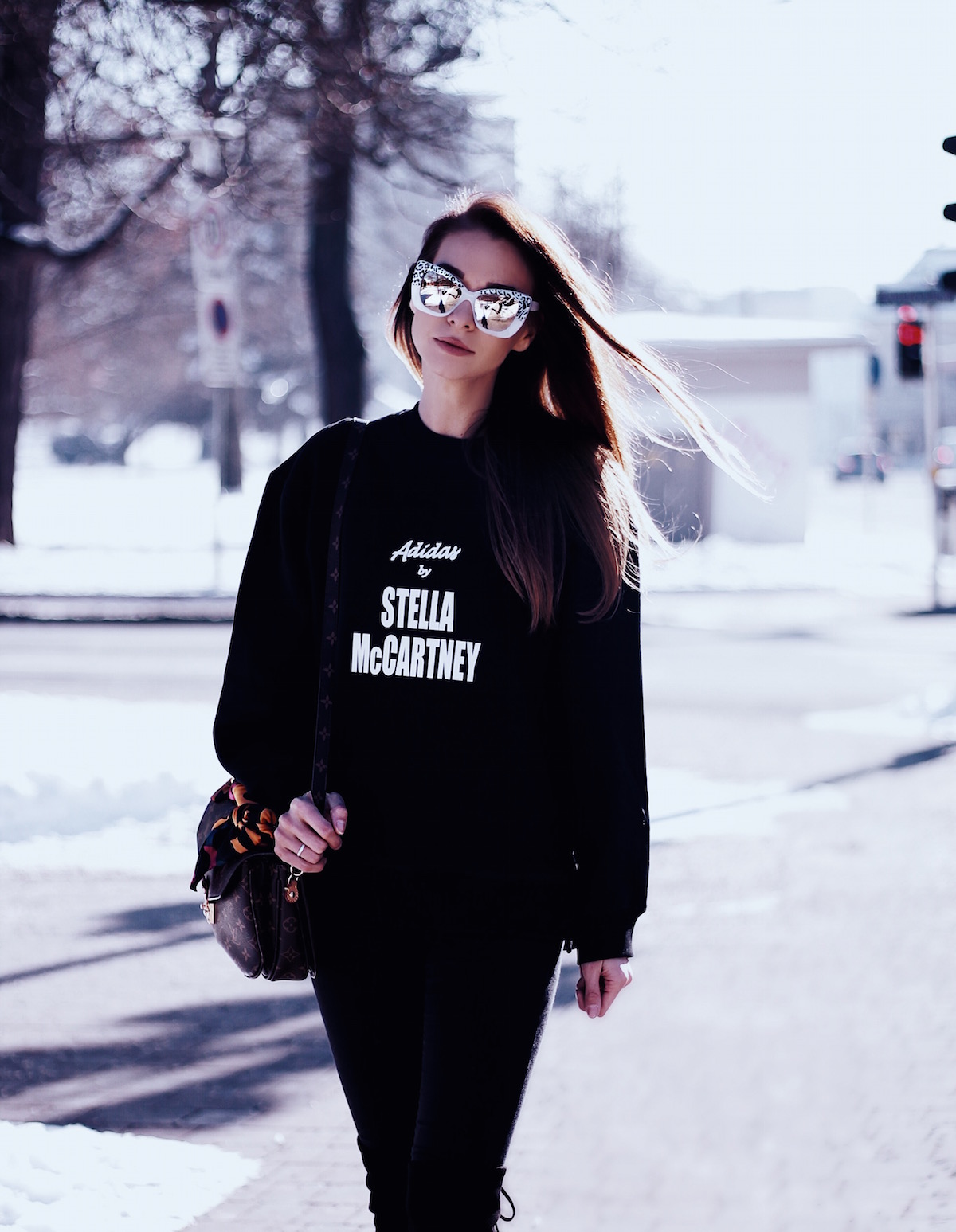 MY LOOK
STELLA MCCARTNEY   –   SWEATER  (SHOP IT HERE – it's currently on sale)
CUTLER AND GROSS  –  SUNGALSSES  (found at ALLESCH OPTIK in Klagenfurt)
ZARA  –  SKINNY BLACK JEANS
LOAVIES  –  THIGH HIGH BOOTS  (SHOP SIMILAR HERE)