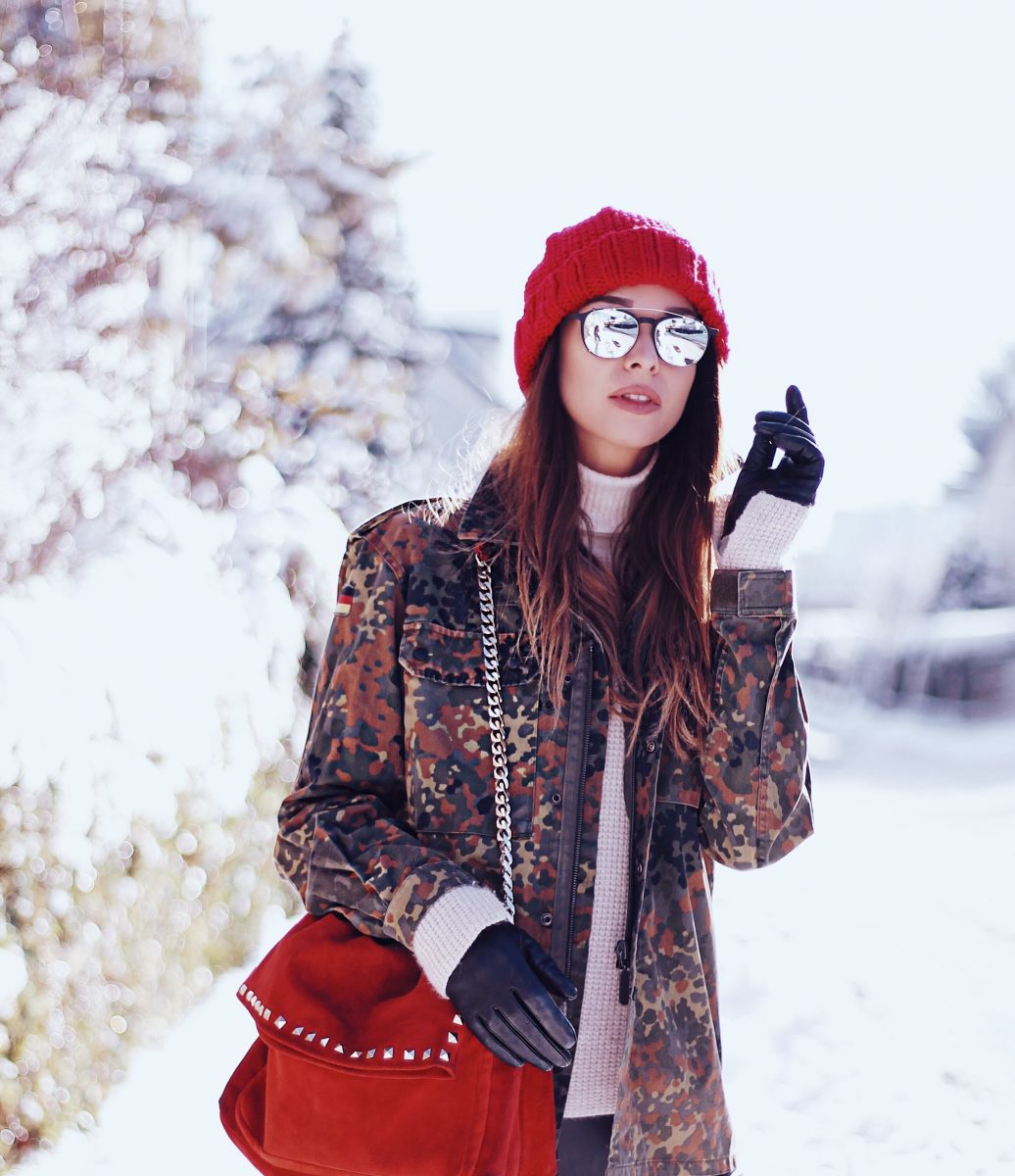 Winter also finally arrived in Carinthia. We have been waiting for quite some time this year. Nearly all parts of Austria git covered in snow in the past few weeks, accept Carinthia. Last but not least, the weather god decided to cover Carinthia in snow last Friday. Since then it's so beautiful and peaceful outside, just gorgeous.
Last week I also received my customized military jacket from Soniush. I'm absolutely in love with this beautiful handcrafted it-piece -#girlboss!
Red & camouflage just fits together perfectly – what do you think!?
I also searched the web for some beautiful red it-pieces ……
PS: I also updated the BOUTIQUE section with my favorite red accessories ;)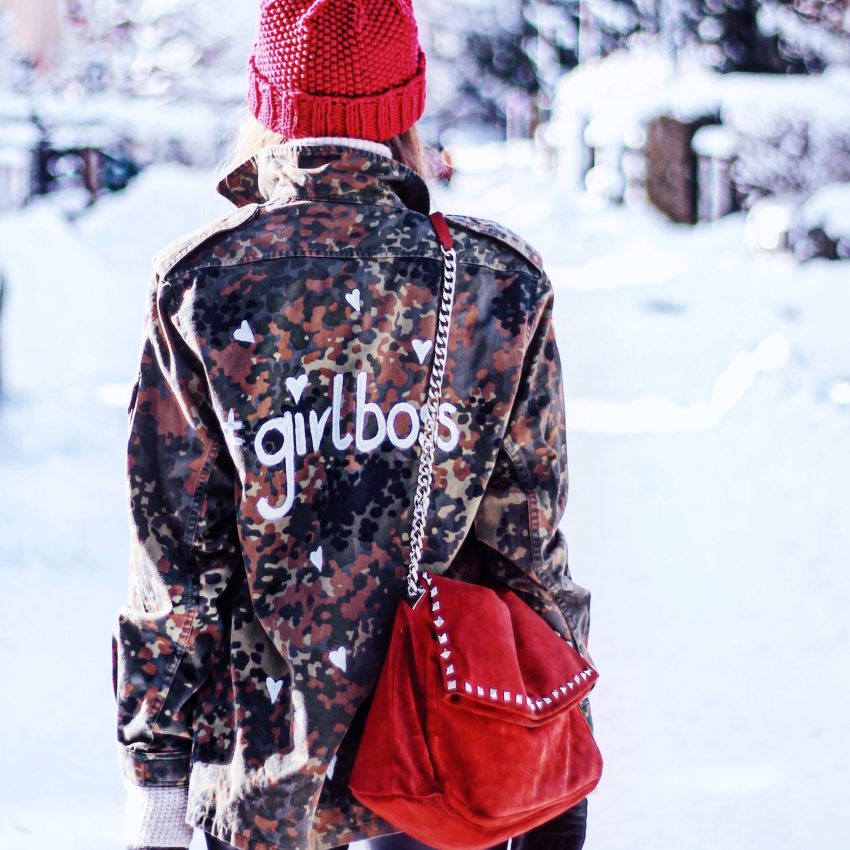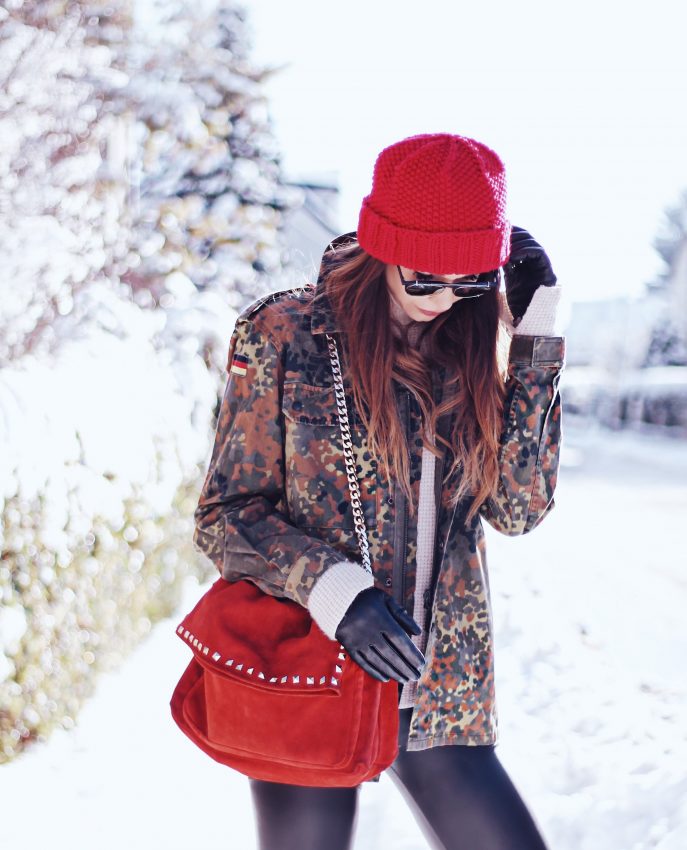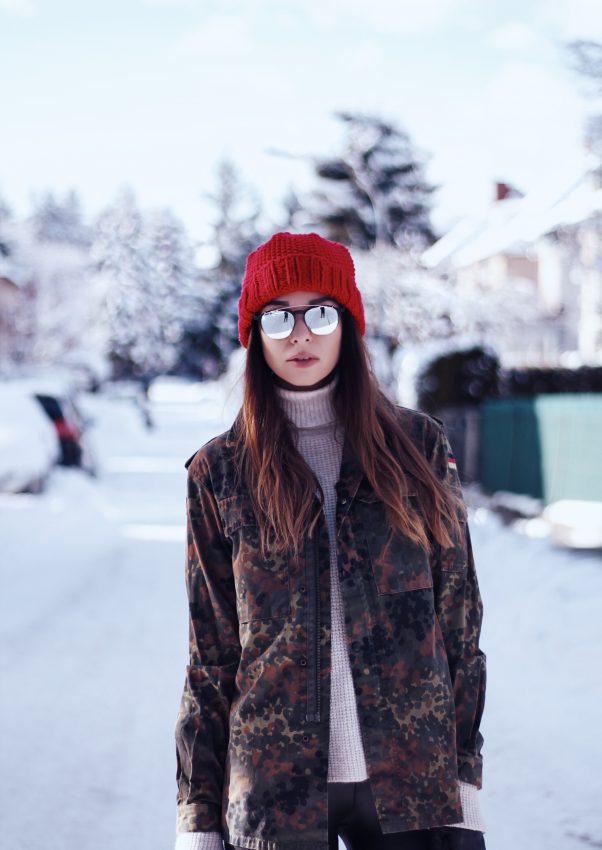 SONIUSH  –  CUSTOMIZED "#GIRLBOSS" PARKA
VIVEUR  –  SUNGLASSES
ZARA  –  TURTLENECK , PANT & BAG
CUSTOMIZED HAT