I can hardly believe it, but my first triathlon season really starts this week.
So this is my first tri race week! Crazy! I'm pretty excited and so I'm looking forward to my first sprint triathlon and getting a little bit anxious, as my first Ironman70.3 in St.Pölten is only 18 days away.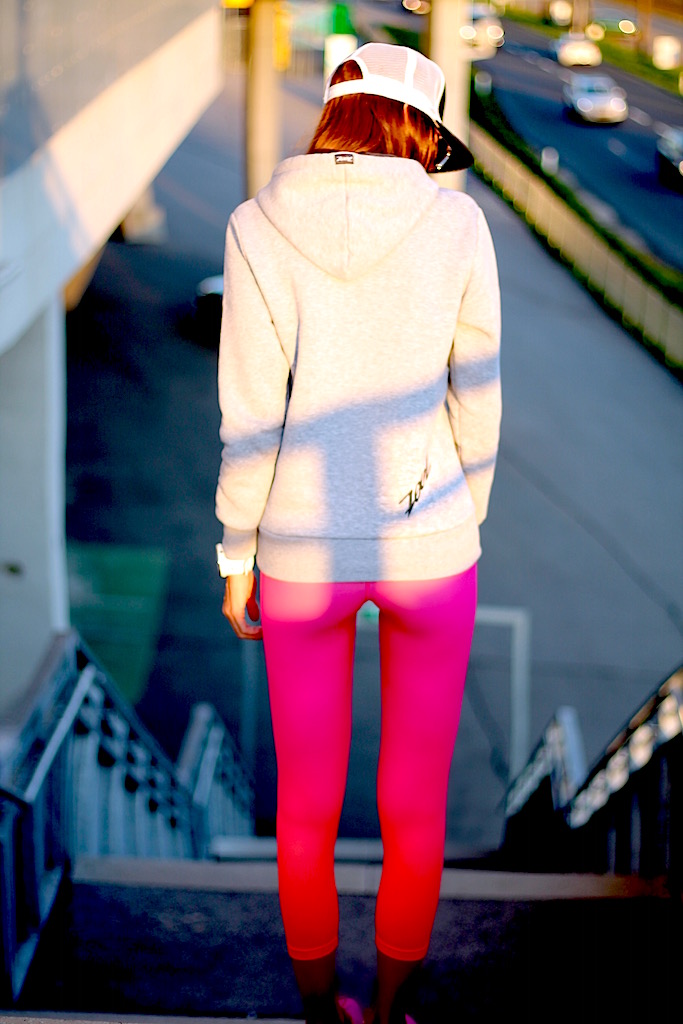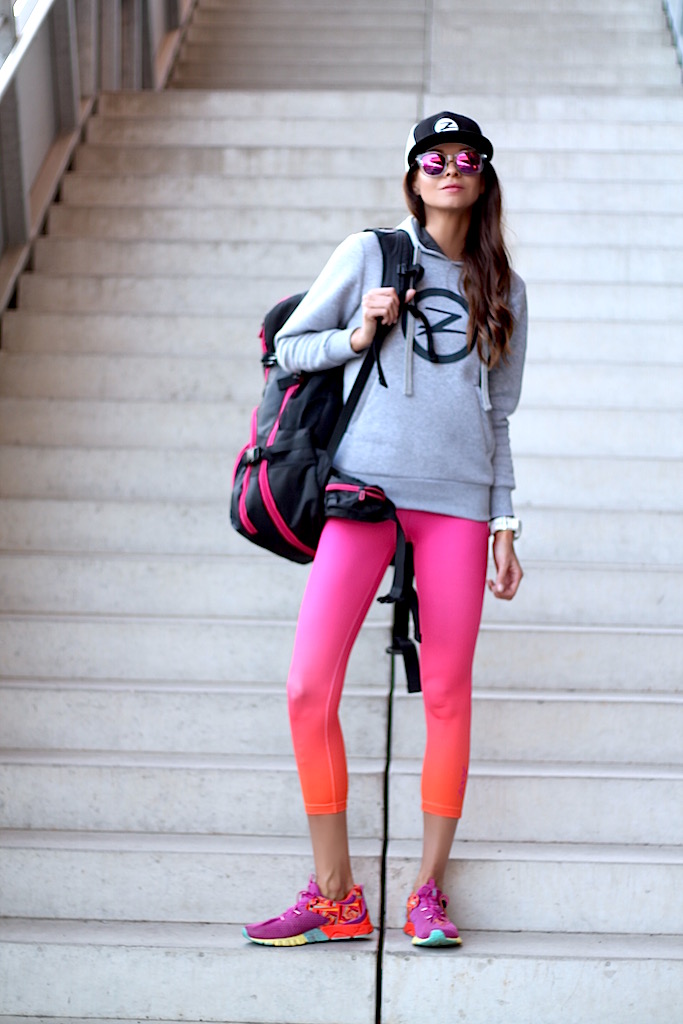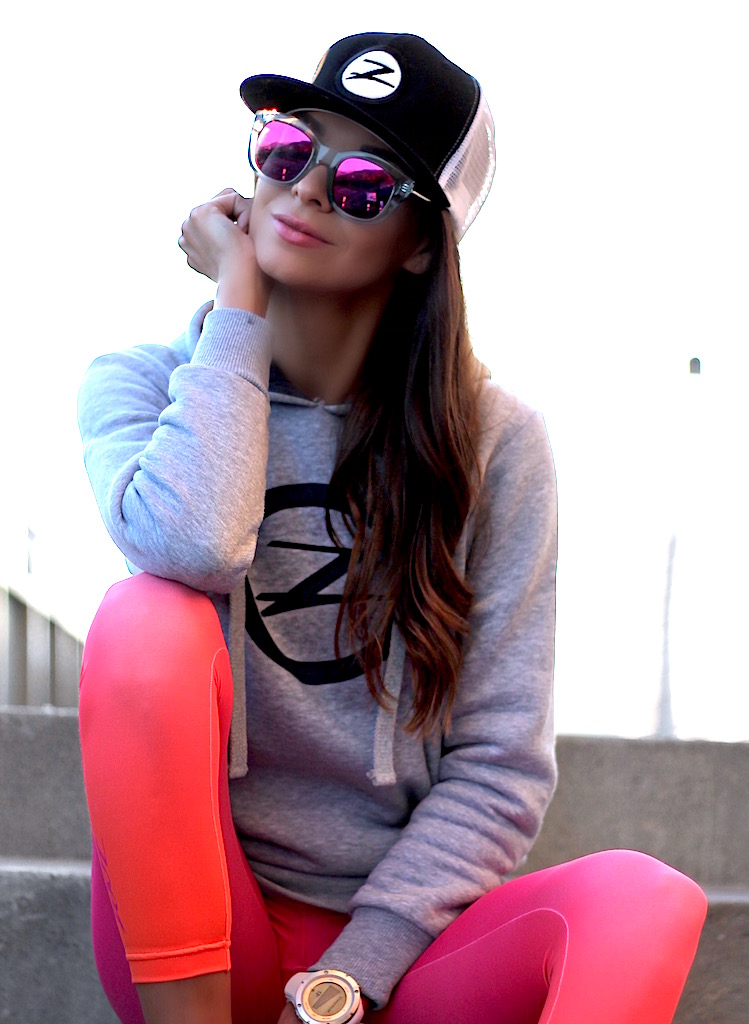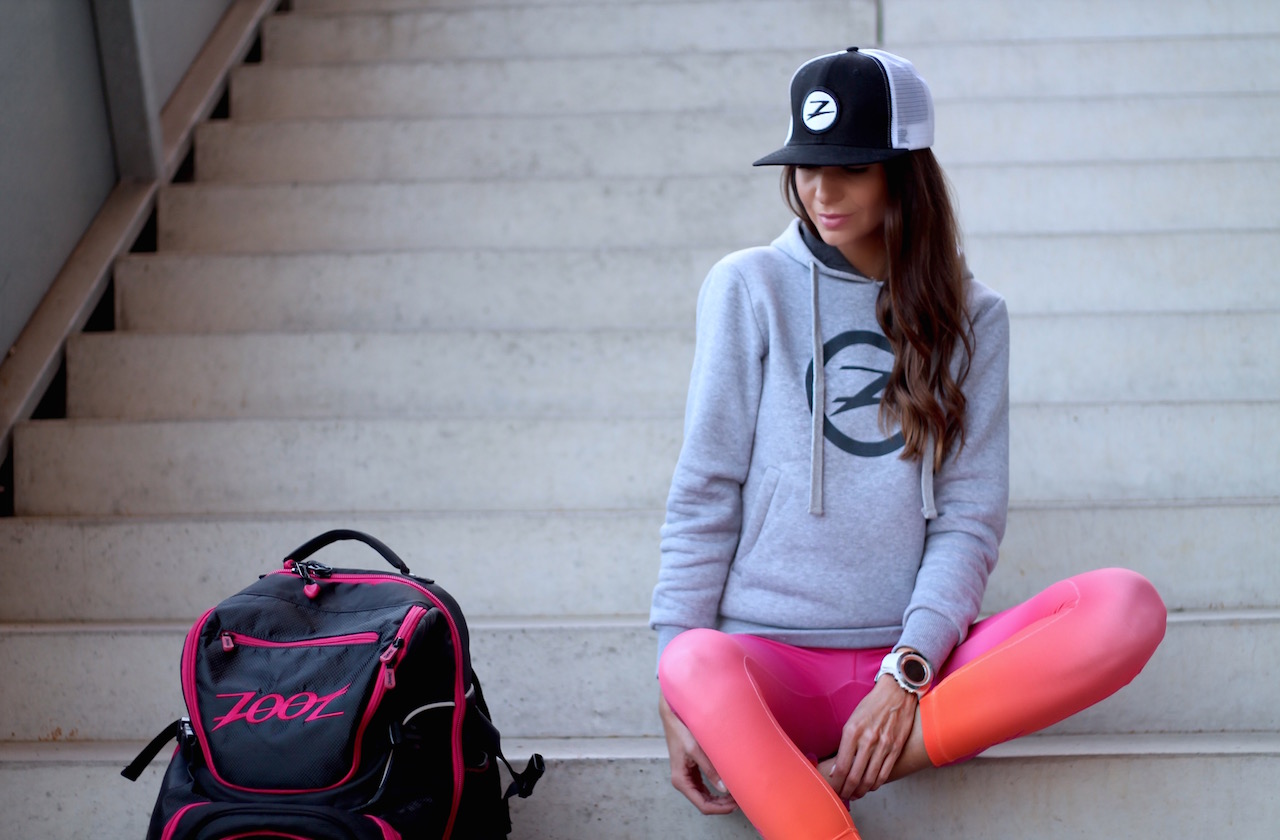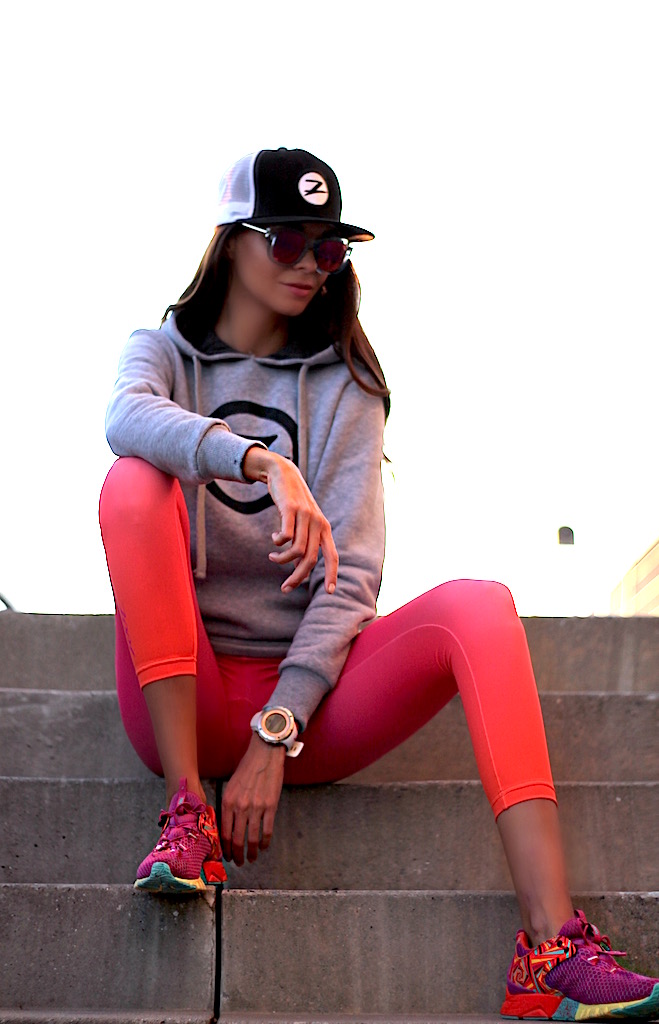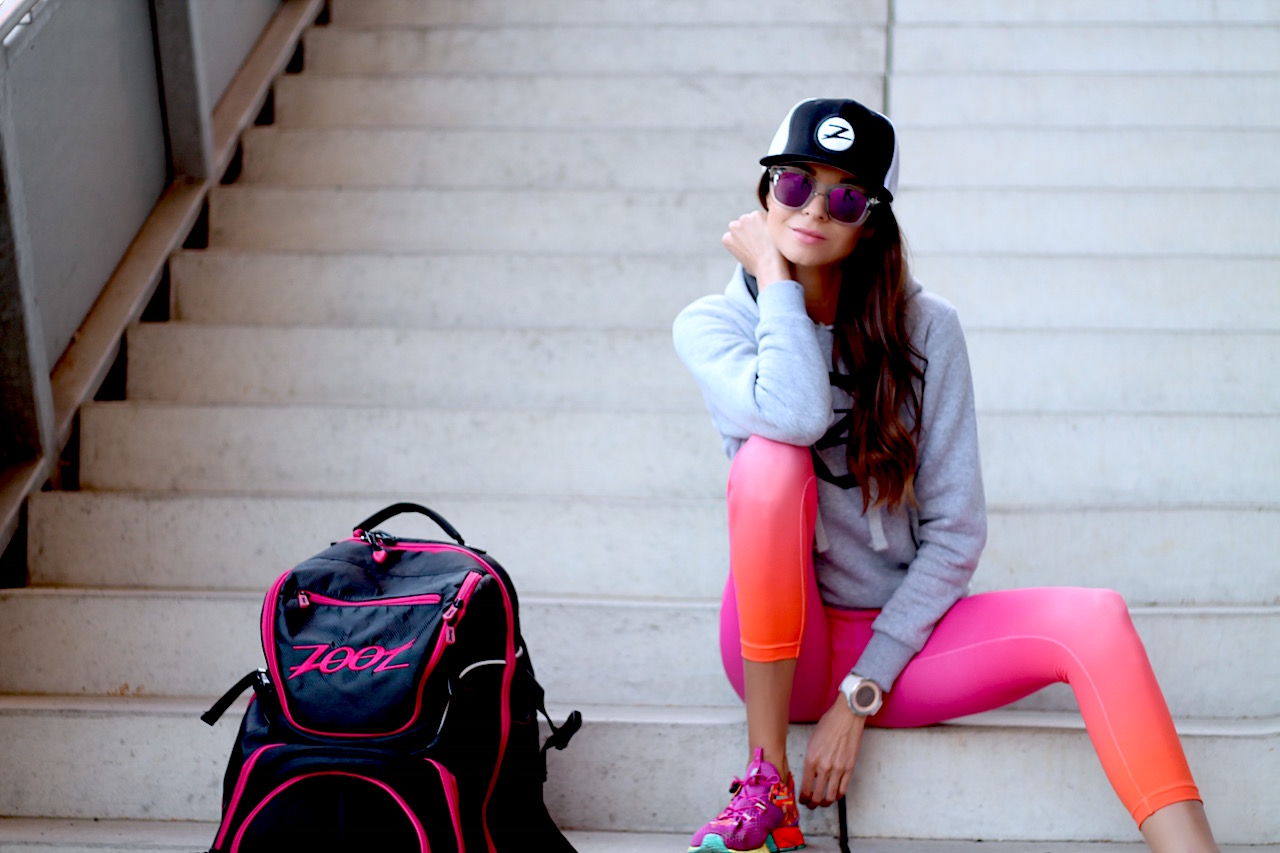 I'm getting ready for my TRI season with my sport gear from ZOOT SPORTS. This outfit is one of m favorites, and you might have seen me wearing this combinations quite often on my social media channels. This is one of my usual outfits for my journey to the gym or the aquatic centre. Aren't the pink trousers super cute!? I love them!
The new ZOOT MAKAI I'm wearing here is my new race running shoe. I'm also going to wear it at the Ironman in St.Pölten.
A special shoes designed for triathletes which provides a fast transition with a Z-Look race system with speed lace. Transitioning in T2 – made easy. It also has a barefoot lining, which makes it perfect for runners who love to run without socks. It's perfect for mid foot runner and thanks to the mild posting the feet feel really, secure and greatly supported on race day and during training. I'm a huge fans of ZOOT running shoes, especially due to the fact that they are perfect for barefoot runners, but also because they are perfectly adjustable for women (and also men) with thin, or let's better say slim, feet;)
I've always had problems finding the perfect running shoe due to this issue, but thanks to ZOOT that problem has gone;)
I can't believe, that's only a few days bow till race week…….
(Find a review about the backpack here)
TOTAL LOOOK BY ZOOT SPORTS
SHOP HERE:
 PANTS  //  CAP (similar one)  //  ZOOT MAKAI RUNNING SHOES