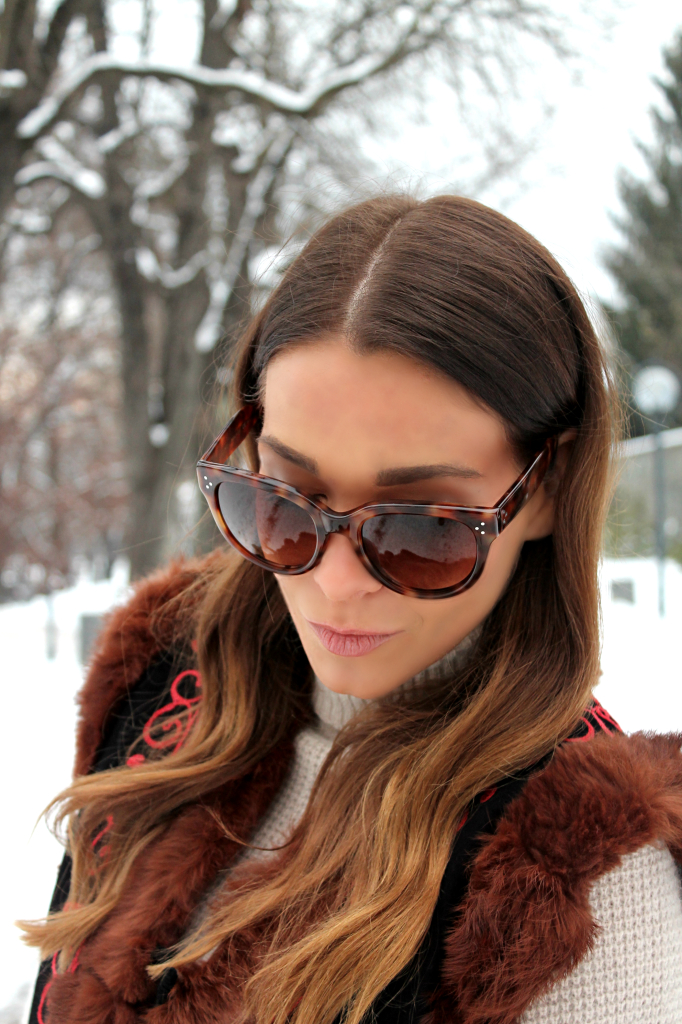 I hope you guys had great holidays with your beloved ones! My holidays were filled with love, laughter and family time deluxe! THE18THDISTRICT TEAM & I are wishing you a fantastic 2015 – may all your dreams come true!!!
Here is my first outfit post in 2015!
The snow arrived in time for the 2nd Christmas Day in Austria and so I finally decided to get out all my warm winter clothes. This look is one of my favorite combinations at the moment, skinny denim, a cashmere turtle neck, my ethno chic fur vest from SILVIA GATTIN & super cute Isabel Marant – inspired wedge booties (my first sale find at Zara).
As the holiday season is coming to an end – "the Starbucks red cup season" does so too. So I enjoyed my last toffee nut latte of the season – until next year red cups & christmasy flavors!
SILVIA GATTIN   –  HIMALAYA FUR VEST   //    JBRAND  –  SUPER SKINNY JEANS   //  LOUIS VUITTON   –   SPEEDY BAG  40   //    CÉLINE   –   AUDREY   //    ZARA   –   WEDGE BOOTIES, GLOVES & TURTLE NECK