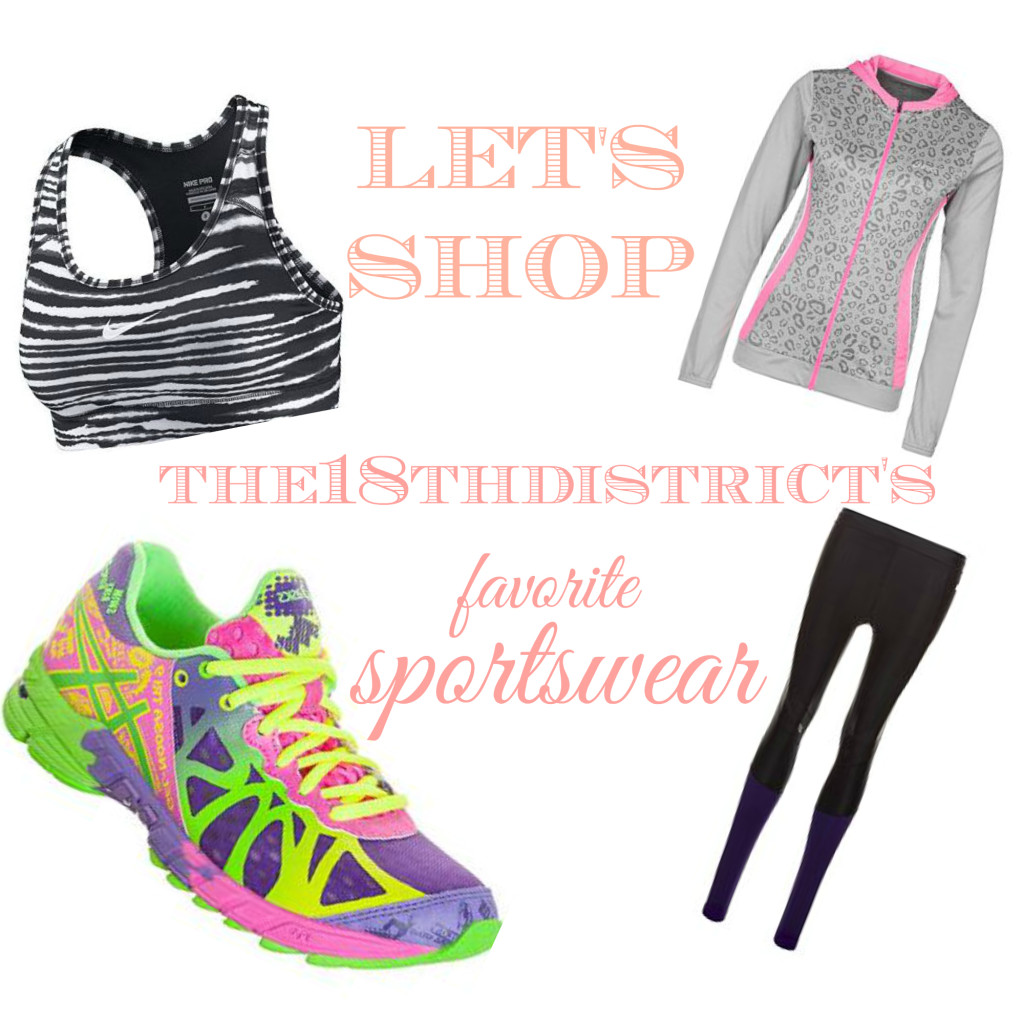 Lately I've been shopping quite a lot of sportswear online. During my search I've also found quite a lot of beautiful sportswear at OTTO. Today I'd like to show you my favorit online finds.
When I'm searching for running wear, I'm always looking for functional, reflective and supportive clothes. As you guys know already, I'm also participating in running competitions, long and short distance runs, from 8k runs to marathons, which require professional running clothes for all weather conditions. During the colder month I prefer long tights with a light compressive effect, which increases the blood flow and engerizes your legs.
When it comes to running shoes, I've tried quite a lot in the past few years and have found my absolute favorite pair for the summe month – the ASICS NOOSA Tri, which has been developed especially for triathletes to run barefoot and save time in the transition area, it gives you light support, but actually it's a full racing flat. I love these shoes, due to the fact that I absolutely prefer running without socks and its light,yet supportive cut. In the winter month I opt for waterproof shoes, such as the ones below.
When it comes to choose the perfect running shoes, you should always get professional advice from your sport shop of confidence, keep that in mind !!!!!
1 NEW BALANCE W890 WP4  2 ASICS SUPPORT LAUFTIGHT 3 ASICS RUNNING SHIRT 4 ASICS JACKET 5 CALVIN KLEIN SUPPORTIVE BRA 6 ODLO RUNNING JACKET7 ASICS NOOSA TRI 9 8 GORE RUNNING SHIRT 9 SAUCONY KINVARA 4 GTX 10 ODLO LAUFTIGHTS
I love to hit the gym in unique clothes, which need to be colorful, functional and stylish. Below you can find my favorite pieces.
The easiest way to get extra motivation are new super stylish workout clothes, isn't that true;)?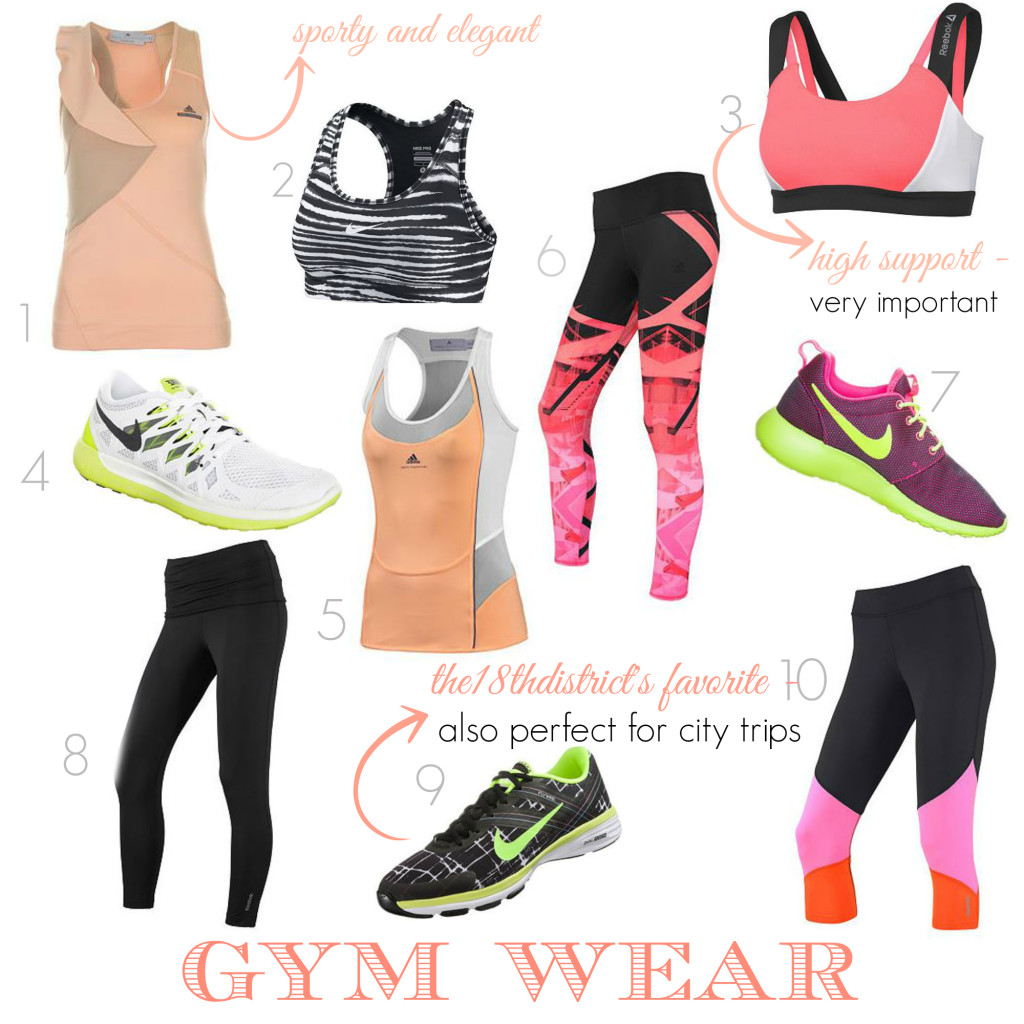 1
ADIDAS STELLA MC CARTNEY 
  2
NIKE TOP
3
REEBOK SUPPORTIVE TOP
4
NIKE FREE 5.0
5
ADIDAS PERFORMANCE STELLA MC CARTNEY
6 
ADIDAS PERFORMANCE TIGHTS
7
NIKE ROSHE RUN
 8
REEBOK TIGHTS
9
NIKE DUAL FUSION TR2 
10
REEBOK TIGHTS