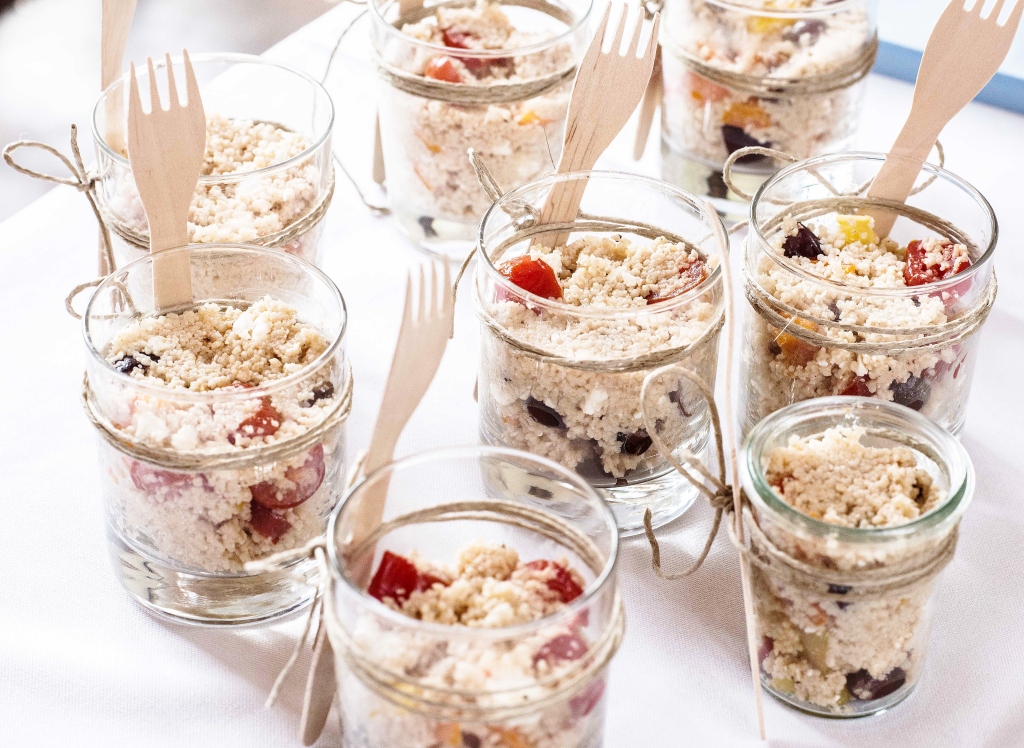 500g Couscous 
500ml water 
250g cherry tomatoes, quartered
400g light feta, diced 
1 glas cored black olives, diced 
2 peppers ( I used red and yellow ones)
For the dressing: 
juice of 1 lemon 
4 tbsp best best olive oil 
salt & pepper 
Prep: 15 mins    //   15 small servings    //    super easy    //    healthy
Put the couscous in a bowl and pour over 500ml boiling water, then cover with a plate and leave for 5 mins.
The dressing:
For the dressing, mix the pepper & salt with the lemon juice, then gradually mix in the oil. Pour over the couscous and mix with a fork.
Mix the tomatoes, peppers and olives into the couscous, then lightly stir in the feta to serve. 
A quick and easy salad that teams well with chicken, lamb and tofu. In our case is was just  an easy party snack, which would also be absolutely perfect to have as a barbecue extra.
TIPP : you can easily replace the couscous with bulgur or quinoa 
*** special thanks to CarlettoPhotography for the wonderful pictures!