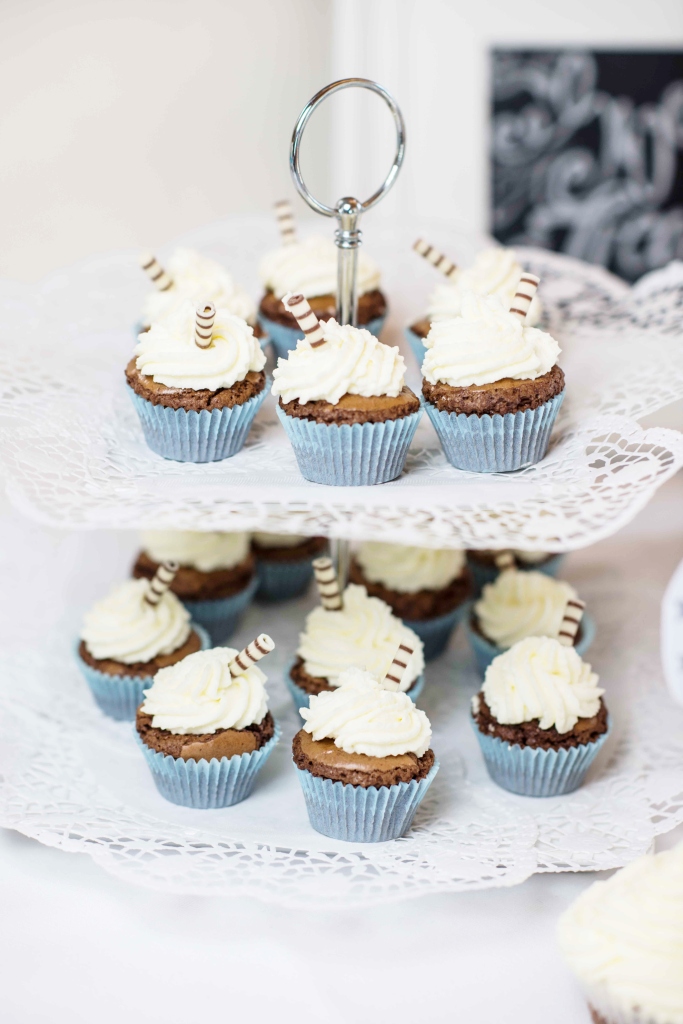 INGREDIENTS 
1/2 sachet Dr. Oetker Baking Powder
1 sachet Sonnentor Vanilla Sugar
150g butter
150g powdered sugar
150g flour
170g dark chocolate
2 large eggs
For the topping:
250ml cream
1 sachet Dr.Oetker Cupcake Icing
Preheat the oven to 170°C (air circulation). Froth up the sugar and eggs for a few minutes. In the meantime melt the butter and chocolate in a double-boiler. Add the flour and baking powder to the sugar-egg mixture and later add the cooled down chocolate butter mixture.
Fill the batter into small cupcake paper cups (we used mini and normal from Kaiser and only filled up the half of each cup) and bake for about 20-25 minutes.
Let the cupcakes cool down.
For the topping, beat up the cream until stiff and add the Dr.Oetker Cupcake Icing. To decorate, spoon the whipped cream into a piping bag with a frosting tip. Swirl onto the cupcake and serve. 
 ***special thanks to CarlettoPhotography for these wonderful pictures!