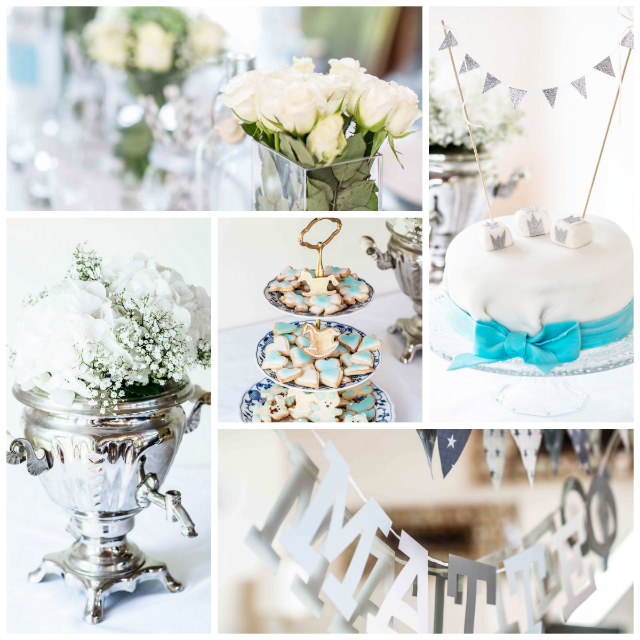 Organizing and perfectly decorating parties is one of my passions. I absolutely love to surprise guests with a stunning table setting, delicate food and everything else a perfect party needs.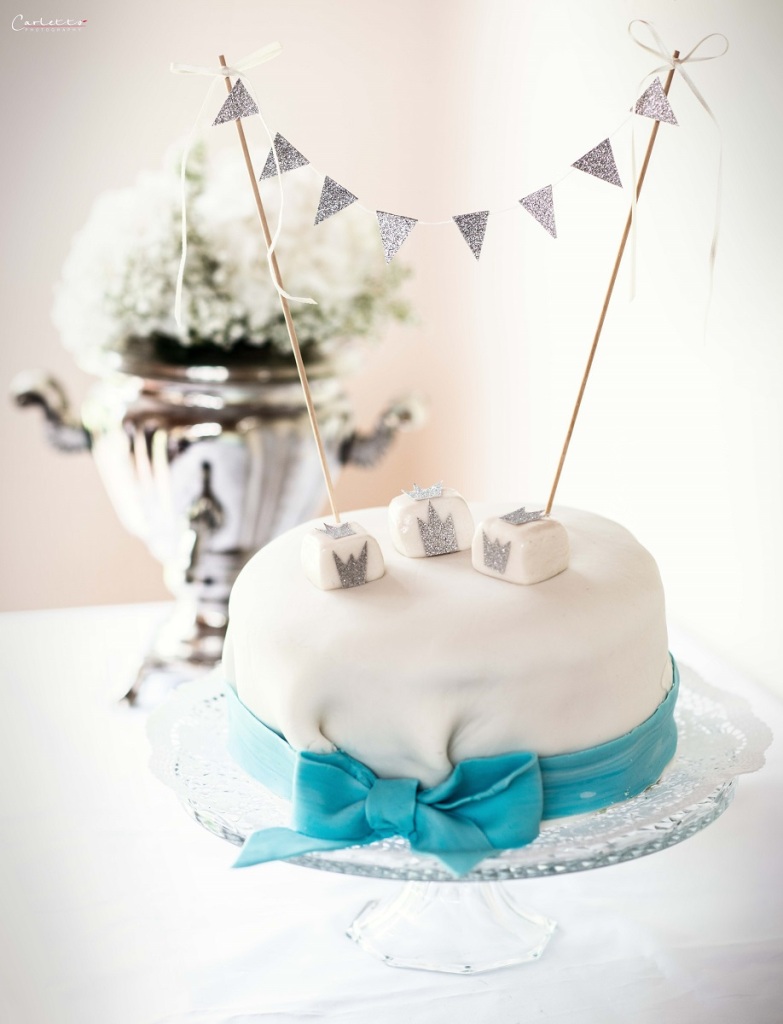 When my lovely pregnant friend Catrin from cookingCatrin asked me to help her organize a baby party of course I didn't hesitate to say yes.
So the last few weeks we have been busily planning this amazing event. So how does the perfect baby boy party look like?
Now you might be thinking of tawdry decoration, pacifiers, lots of balloons and storks every where !? – Of course not!
We decided to style a stylish and super cute party with a classy touch. Our aim was to  keep a soft, white and delicate feel, with light tones and props that weren't too kitschy "baby" style. We quickly decided that a child's nursery, with a fairy tale touch, would be a nice theme, and the colors white, blue and grey in combination with a star pattern were the perfect elements for an elegant, yet super cute and childish setting. These elements were also used in our handcrafted invitations, and tied into the décor, sweet candy buffet and dress code.
Desserts inspired by this theme were selected and generously set out on the table for all the guests to enjoy. From mini cupcakes, lovely decorated cookies, cake pops, meringues to skinny panna cotta in little glasses, cake pops and an elegantly decorated layer cake. Followed by couscous salad, two different quiches, sandwiches and salty popcorn at the spicy buffet. (find all the recipes below) Of corse everything was handmade here as well. The delicate white theme with light blue and grey highlights carried through the event into the décor with handmade flag garlands with little stars, a vintage style bobby car, round white and silver balloons, vintage plush toys, handmade photo booth props, handwritten chalkboards, a handmade flower crown and flower bouquets.
We have spent quite some time together crafting, cooking and laughing together and have found out that we make the absolute dream team.
We also prepared the recipes for the delicacies of your sweet candy and savory buffet for you – here you can find the recipes:
LAYER CAKE   II   BABY BOY COOKIES   II   SKINNY PANNA COTTA    II  
CUPCAKES   II    MERINGUES    II    COUSCOUS SALAD
And now join us for this lovely baby shower……
We would like to thank CarlettoPhotography from the bottom of our hearts for capturing this day with such wonderful pictures !
Special thanks go to our dear sponsors, who supported us with products.
We really also would like to thank the lovely team of our hosted by partner
where you can find out more about our lovely event …..