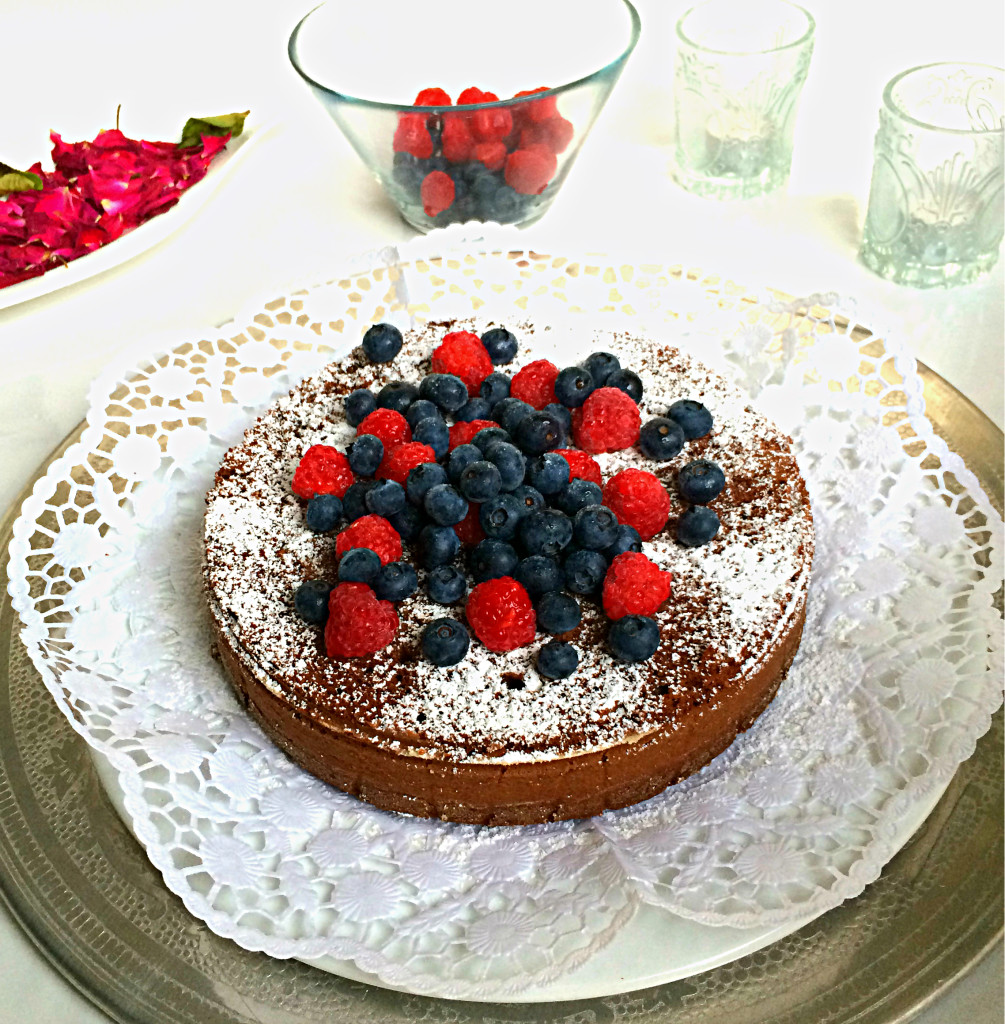 Ever since I can remember my Mami backed this heavenly Chocolate Cake for special occasions or just on Sundays to have something mouthwatering for the traditional afternoon coffee with the family.
She learned the recipe back in the days when she lived in Paris and always kept it as some kind of a secret. It actually is a traditional Gâteau au Chocolat or Fondant Nathalie in a little modified version.
The edges are crispy and the center is incredibly soft and succulent. This heavenly cake actually needs no addition, although some fresh berries or a cocolate icing even upgrade it to something above heavenly :)
So here is my modified gluten free and reduced sugar version of this heavenly cake ….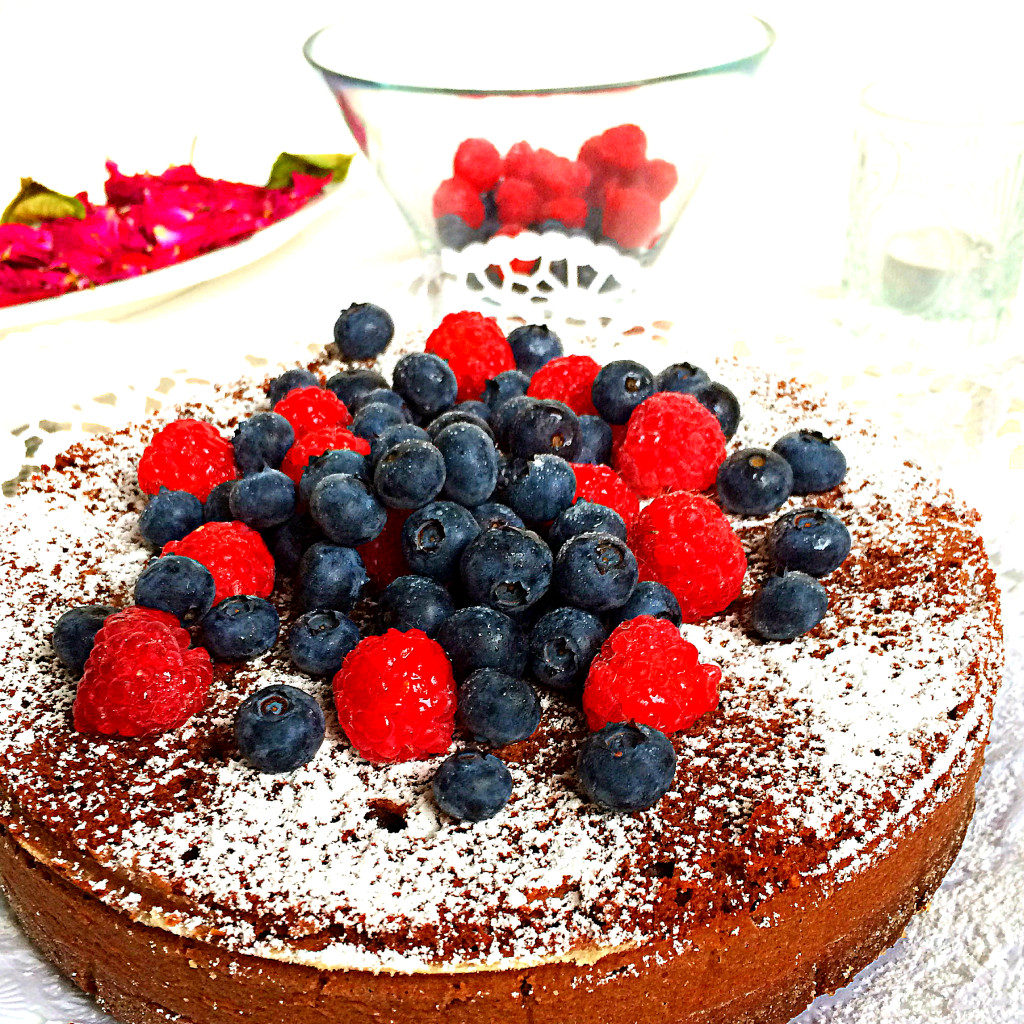 INGREDIENTS
200 grams best-quality dark chocolate – I always use 80% or 85% dark chocolate from Lindt or Suchard
200 grams butter cut into ½-inch cubes
3 table spoons of sugar or Stevia
1/2 sachet of baking powder – I used "Dr. Oetker Backpulver"
1 sachet of vanilla sugar – I used "Dr.Oetker Bourbon Vanille Zucker"
7 large eggs
250 grams almond flour
1 Tbs gluten free flour (but it's actually not necessary)
Instructions
Preheat the oven to 170 degress top and bottom heat , butter an 8-inch round cake pan.
Finely chop the chocolate and melt gently with the butter in a double boiler  stirring regularly. I use a glass bowl placed over a pan of boiling water on the stove. Cool the mixture down in a water bath.
Then separate the eggs and whisk the egg whites until stiff, add the sugar and whisk again. Add the egg yolks to the cooled down chocolate butter mixture one by one, stirring well after each addition, and then add the almond flour, "Dr. Oetker Backpulver"  & "Dr.Oetker Vanille Zucker".
Now add the beaten egg whites. The batter should be smooth.
Pour batter into the buttered cake pan and bake for approximately 50 minutes, or until the center of the cake looks set and the top is shiny and a bit crackled.
Let the cake cool in its pan on a rack for 20 minutes; then carefully remove the cake so the crackled side is facing up. Allow to cool completely.
Serve with fresh berries an top it off with icing sugar.
This cake becomes even better the next day!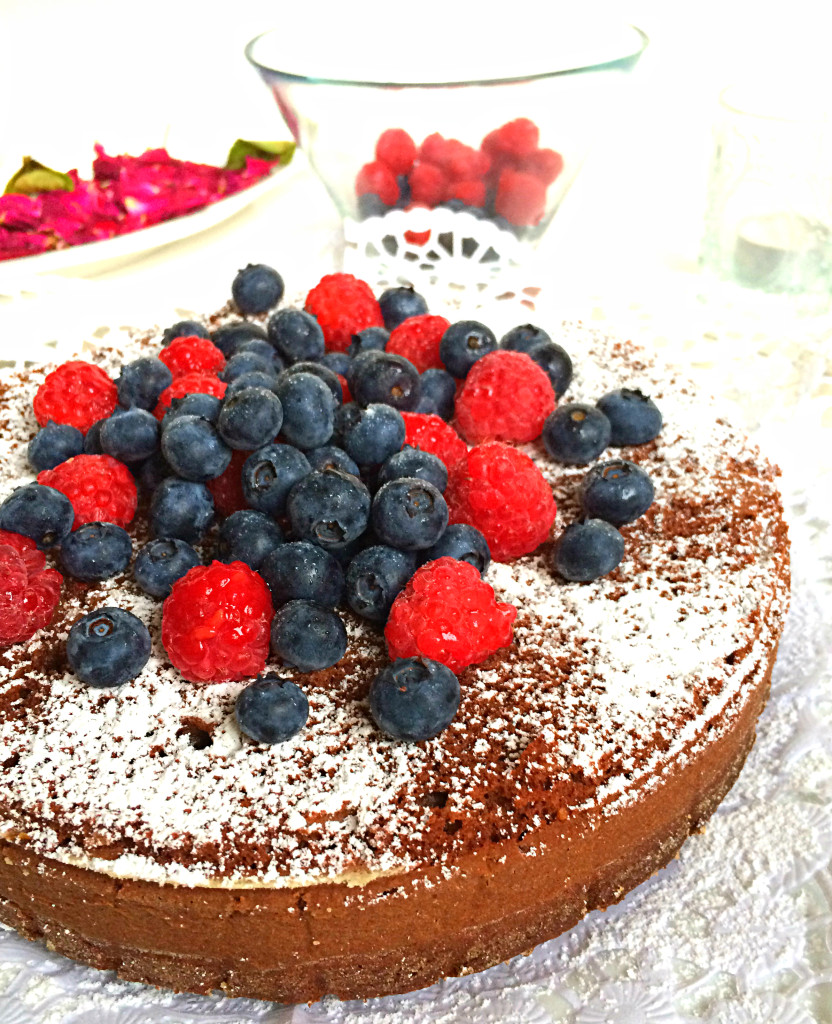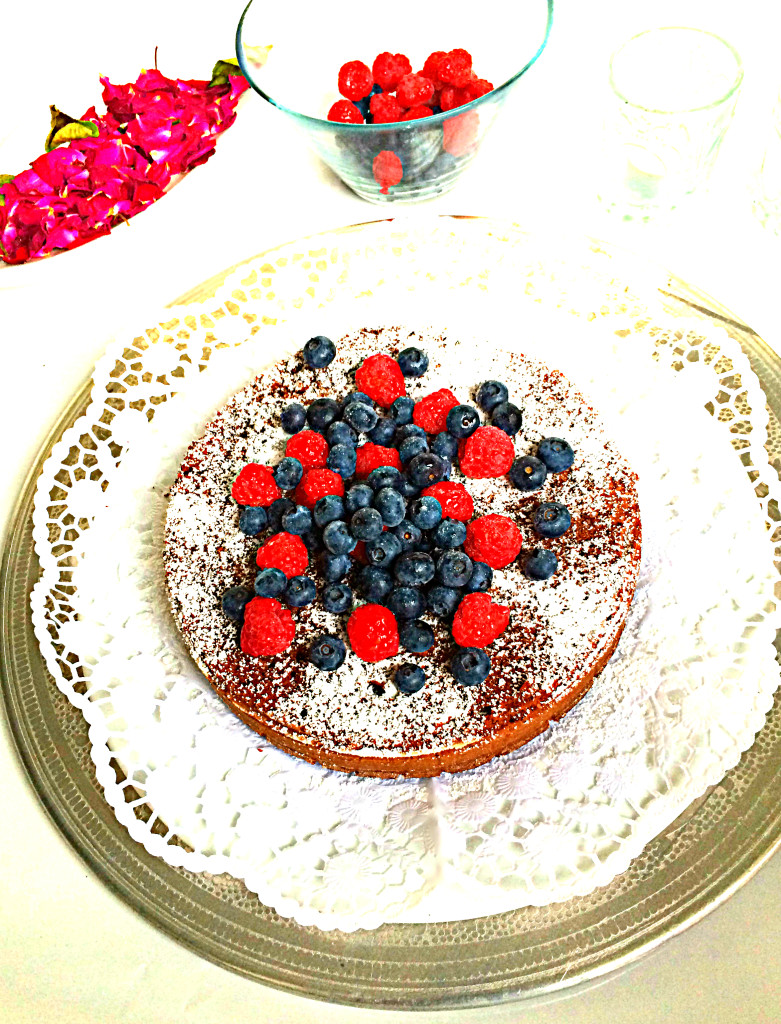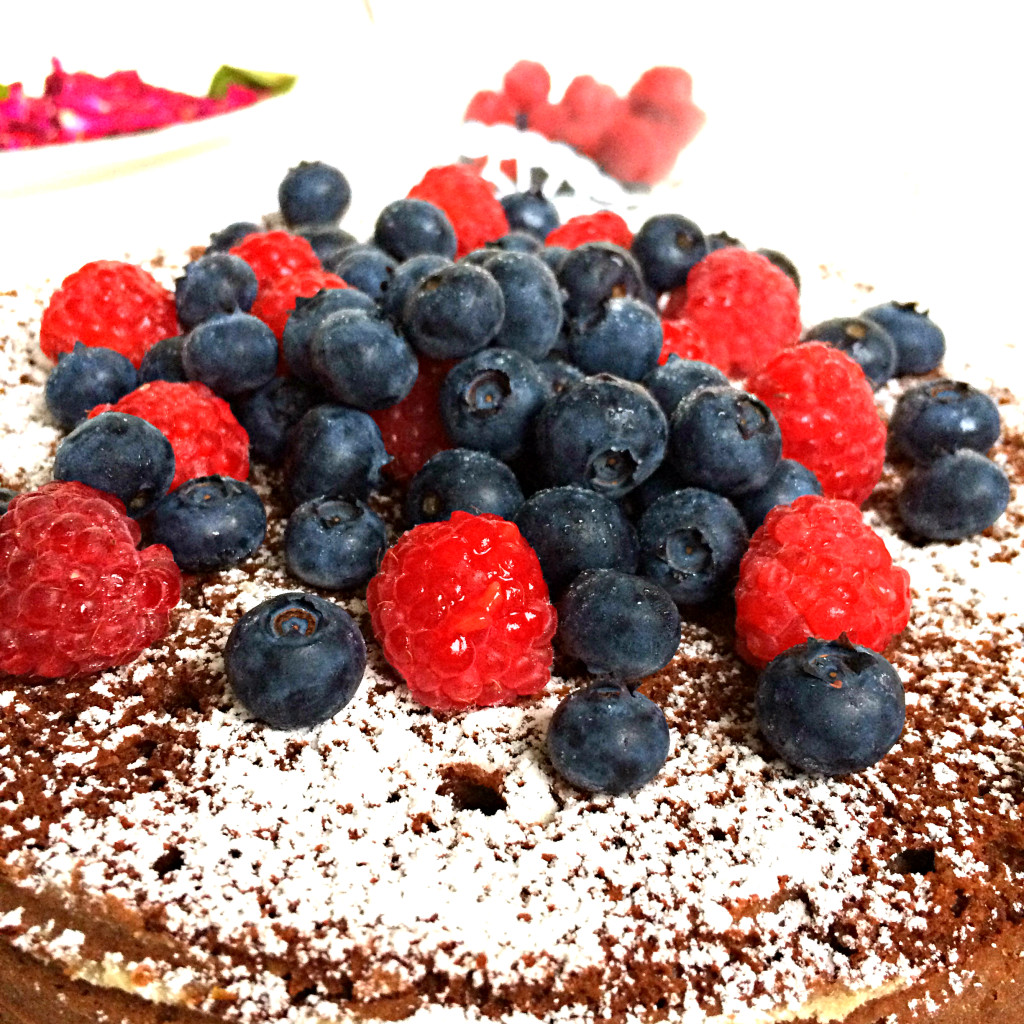 *** in collaboration with Dr.Oetker Österreich