Sometimes a simply outfit can be so chic!
When it comes to effortless chic, my number one style icon is Emmanuelle Alt, Editor-in-Chief of Vogue Paris, no one else looks hotter in skinny jeans, boyfriend shirts or pullovers and oversized jackets than her. Wow, this lady always looks so gorgeous without a lot of makeup in her fuss-free signature outfits.
Let's sum it up, all we need for this effortless Parisian look are skinny pants (leather or denim), heels, boyfriend / oversized tops and elegant and glam rock outerwear pieces.
I really love over-the-top extravagant fashion, but when it comes to the end of the day, there's nothing more stylish than simple, chic and high quality pieces.
Last weekend I wore such a Parisian Chic- inspired look. Well, I'm quite happy with the outcome and felt super stylish, but yet so comfy in this outfit.
Do you like this look?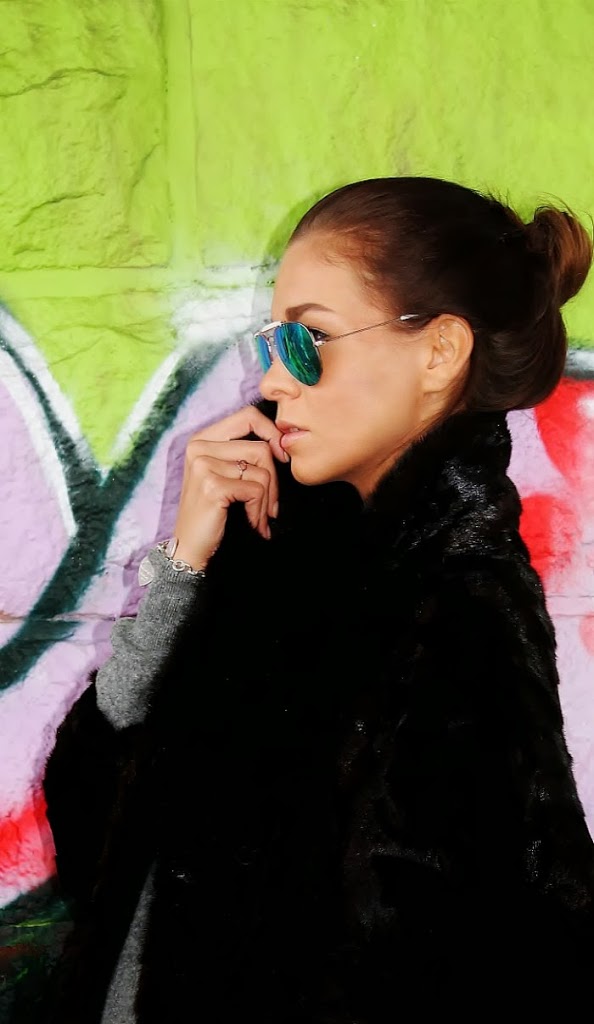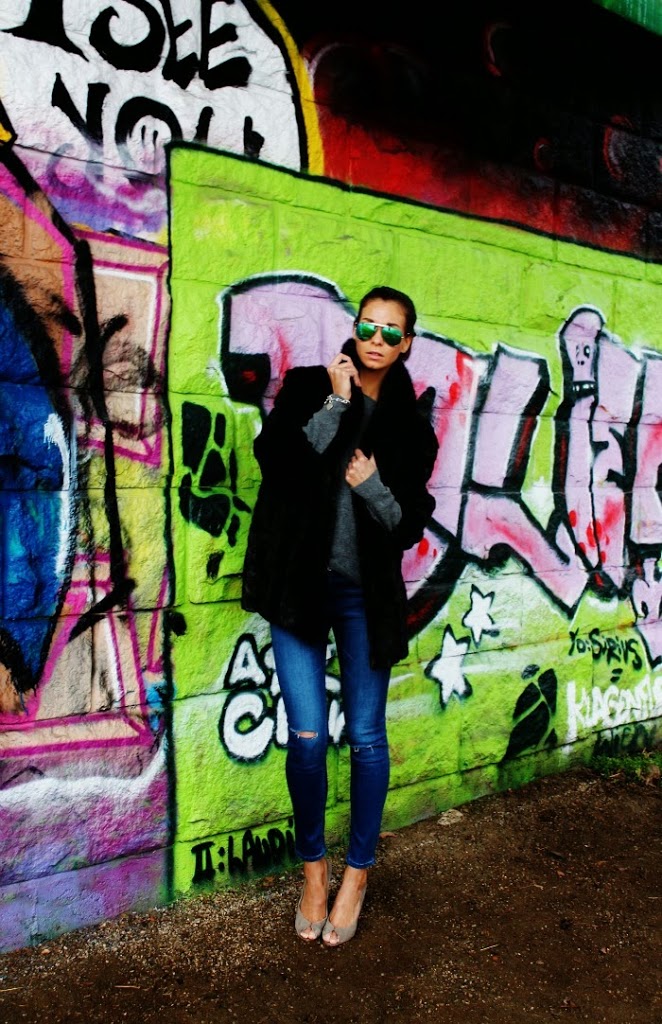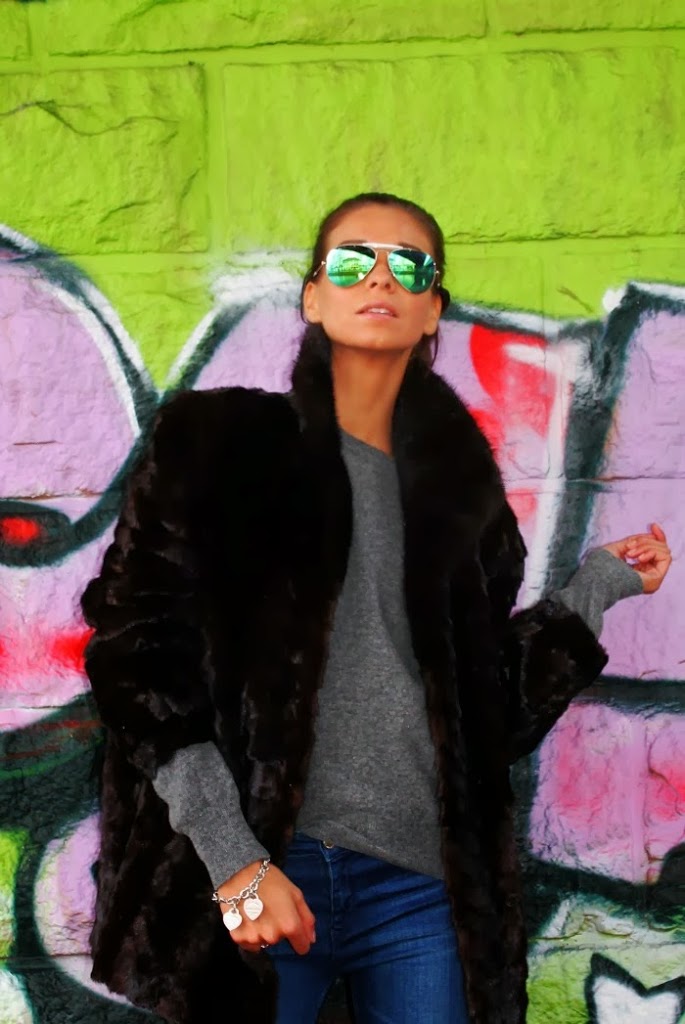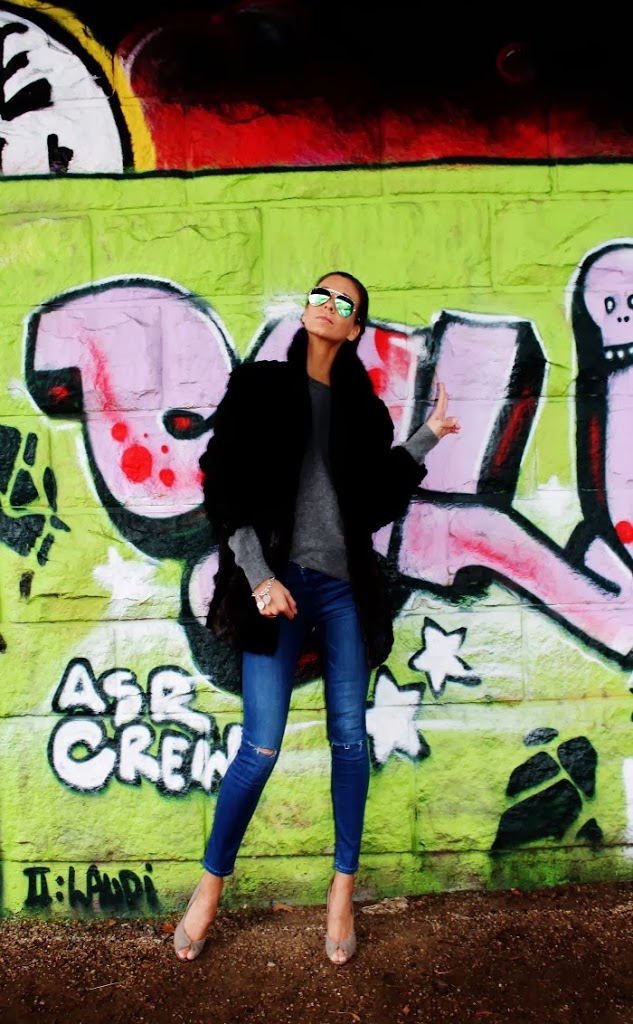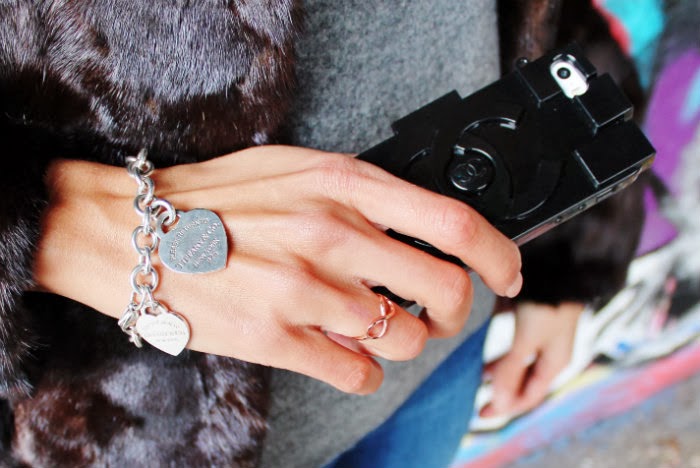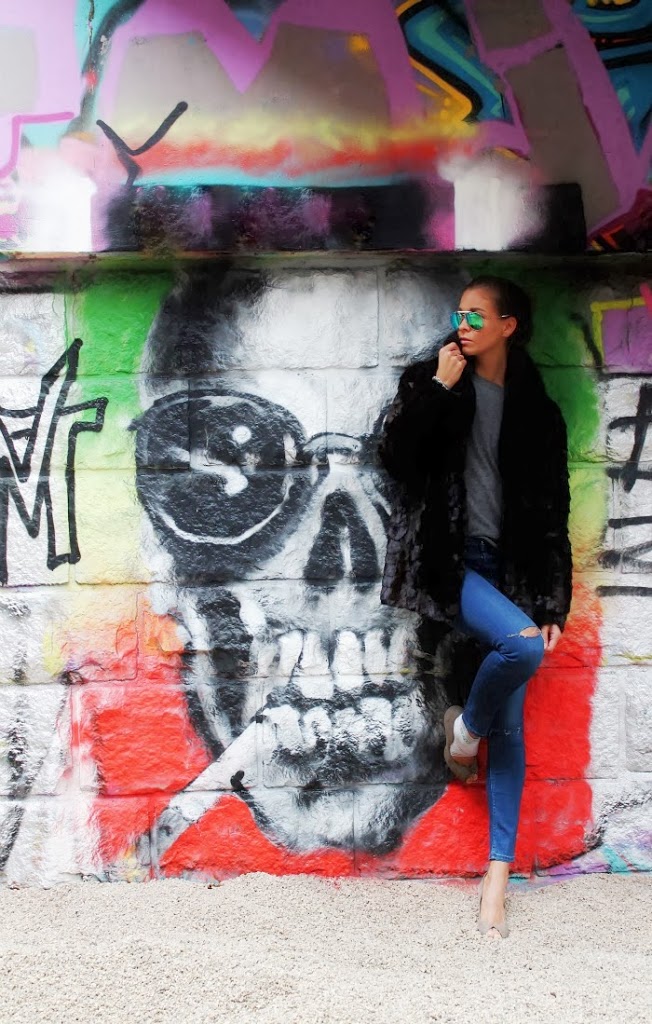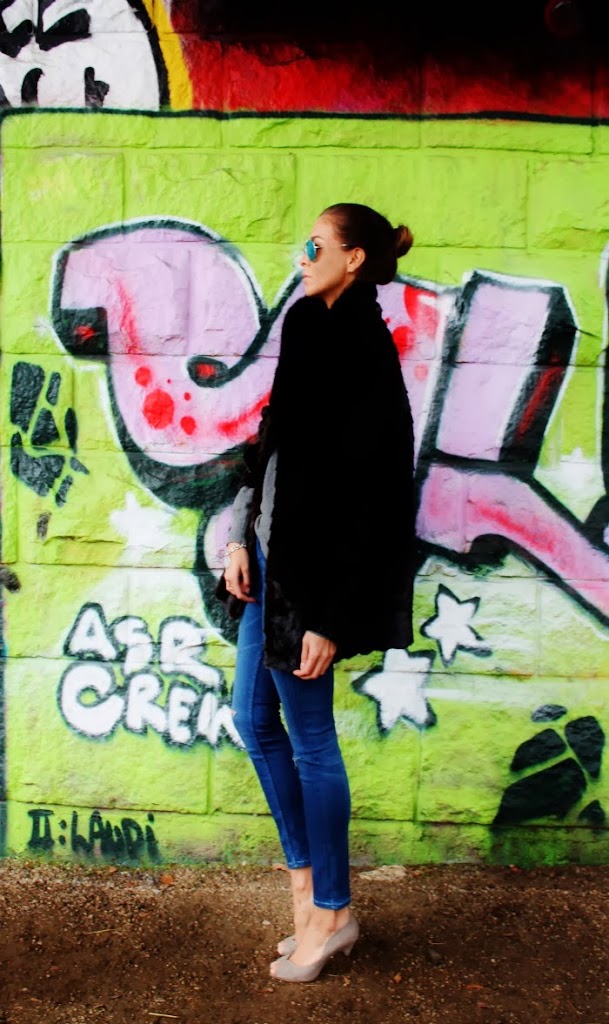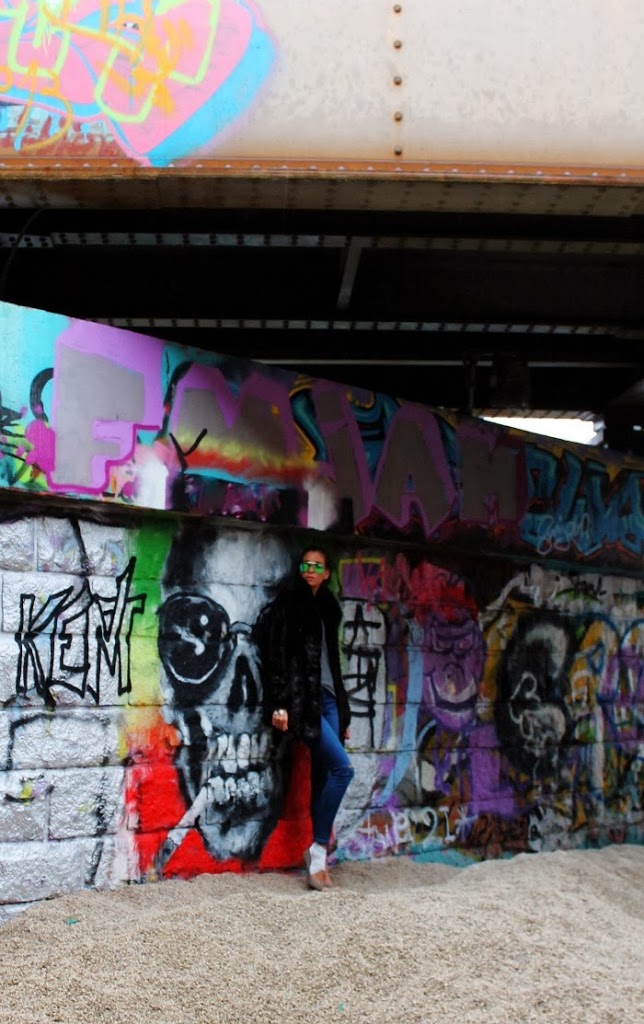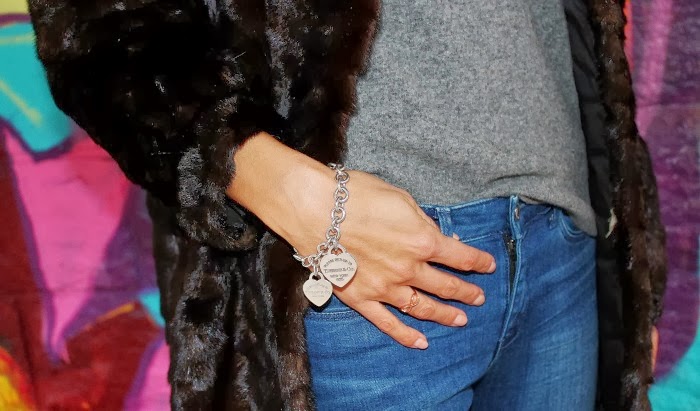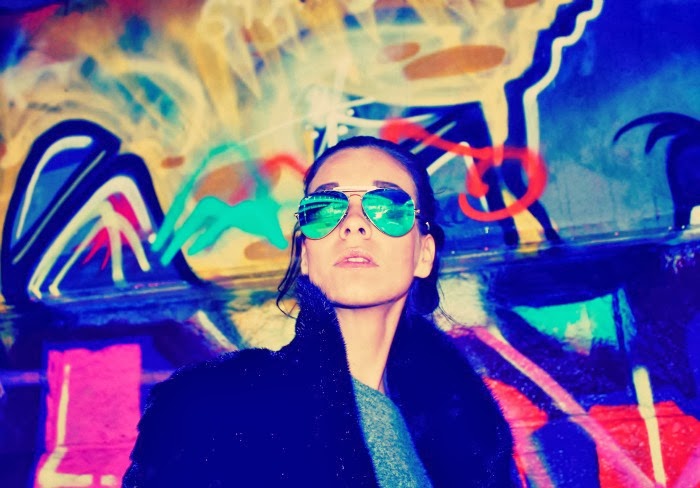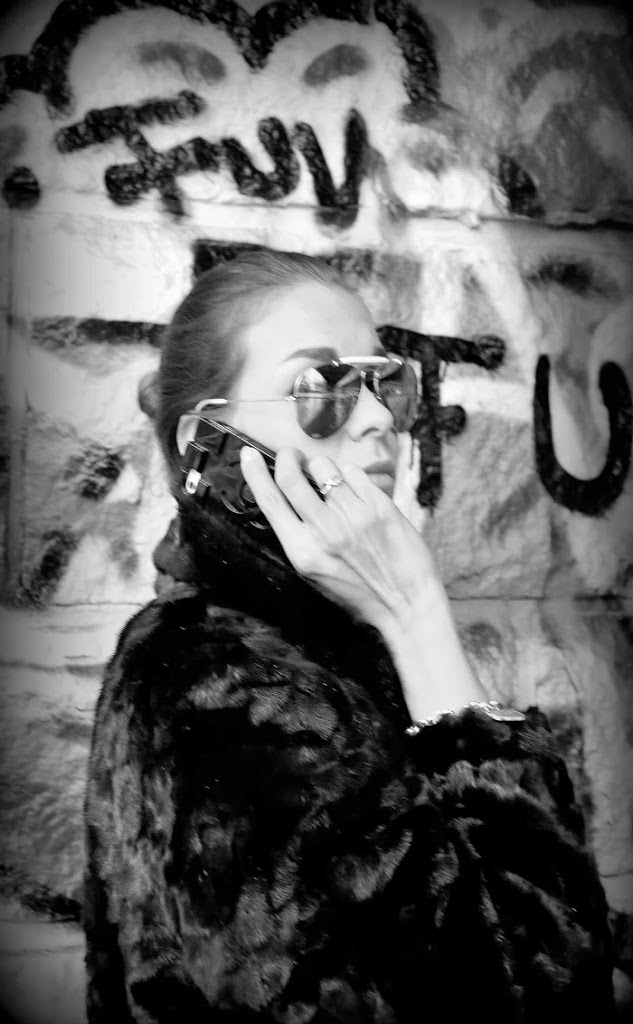 SOFT GOAT CASHMERE – Pullover stolen from my mister
VINTAGE – Mink Fur Jacket
ZARA – Jeans / Heels
TIFFANY&CO – Bracelet
RAY BAN – Sunglasses
NEWONE by Schullin – Infinity Ring
CHANEL inspired phone cover – bought on etsy.com
(And my number one it-piece at the moment, my bandage, which I have to wear due to a severe tendinitis and yYesterday I even got a bigger and more supporting bandage;( As I actually started training for Vienna City Marathon already, what a bad timing for such an injury, nonetheless, wish me luck and cross your fingers that I can start my marathon training pretty soon again ;) )
Thanks for reading!
Share the love and follow me on :