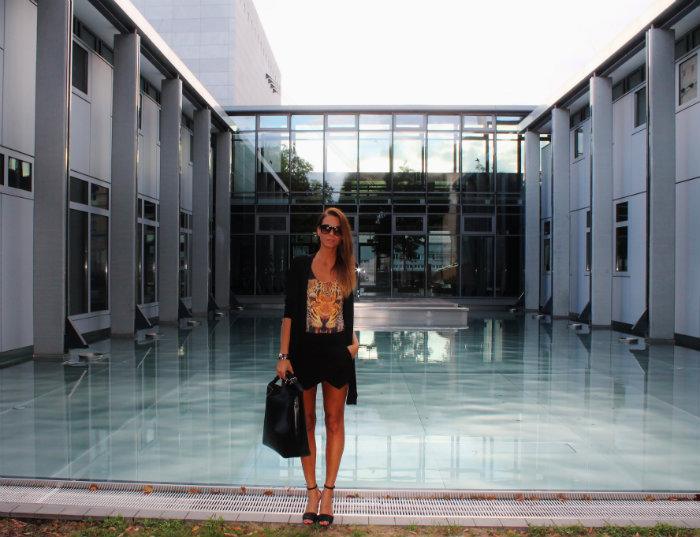 Let's talk about the tiger on my shirt…..
I've been searching for month for the right shirt with a huge tiger print on it and a few weeks ago I finally found a bathing suit with the perfect print. Why not kill two birds with one stone and have a bathing suit and a shirt in one ;)
The perfect way to rock such a printed shirt (well,in my case it's actually a bathing suit) is to combine it with non colors. I decided to go with black and literally wore it from head to toe.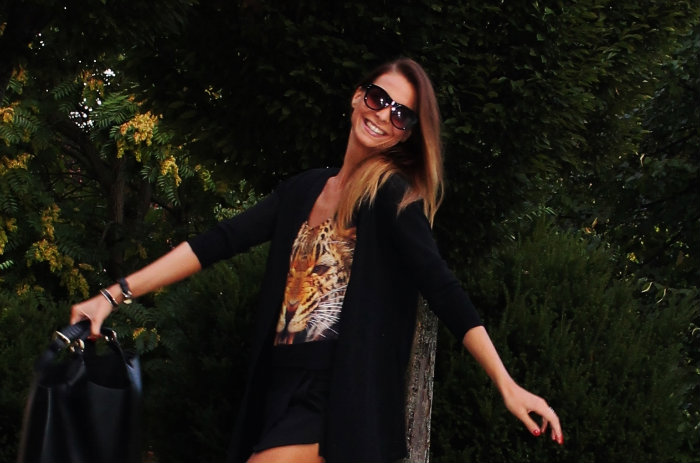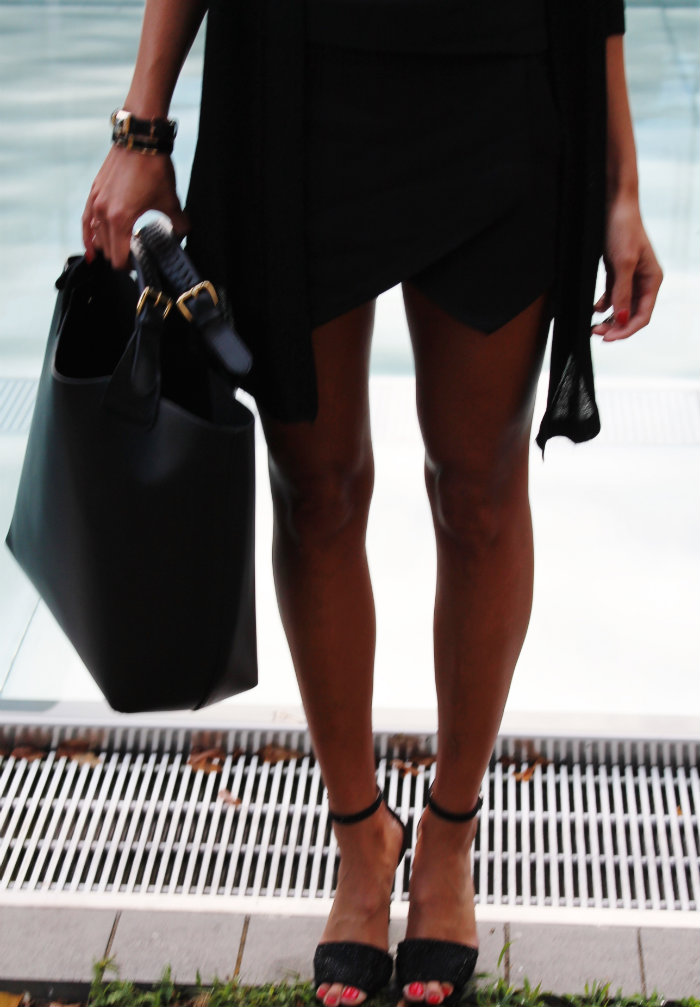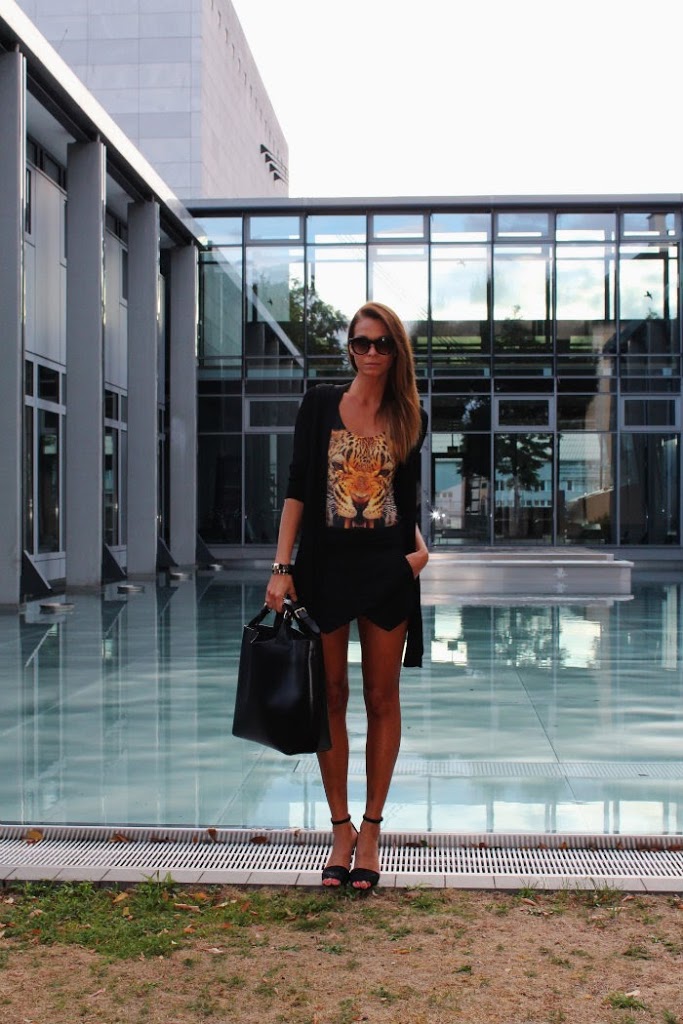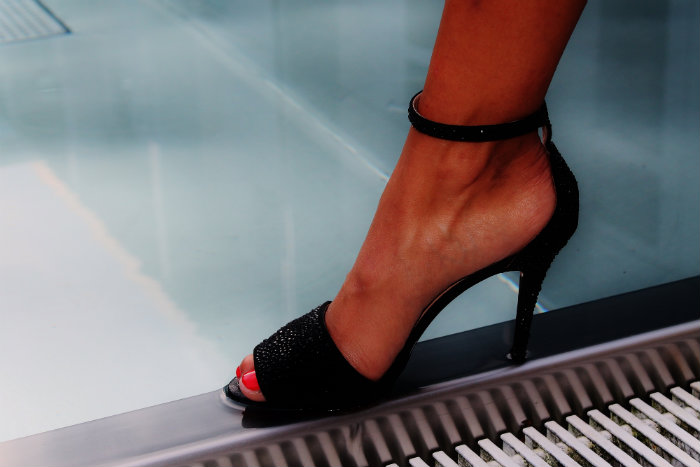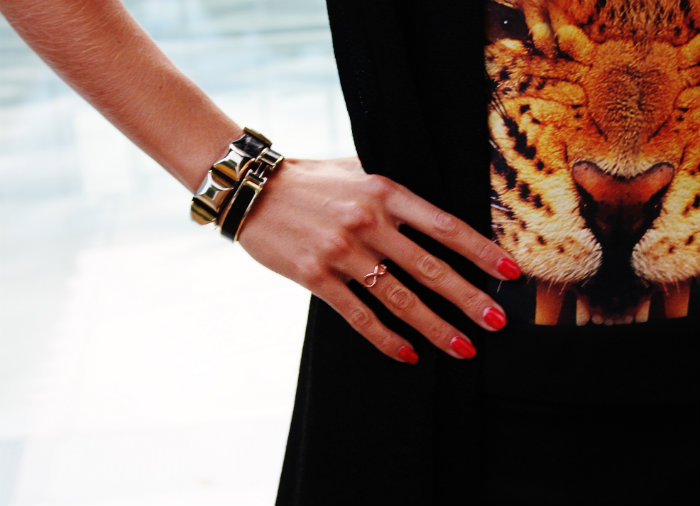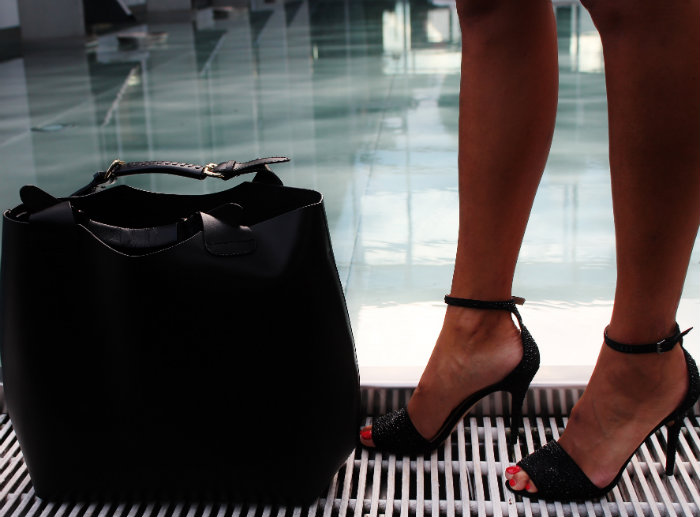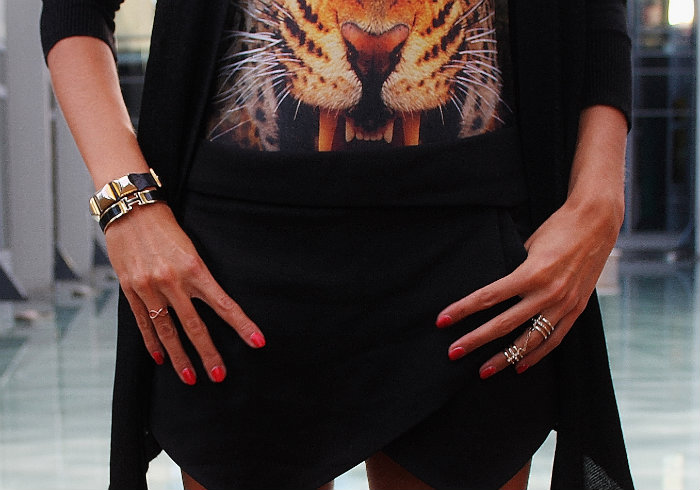 ZARA – Skort / Heels / Bathing Suit / Cardigan / Bag
ARMCANDY – Right Wrist – Hermès Clic Clac / Studded Bracelet – Baldinini / Infinity Ring –
New One
ARMCANDY – Left Wrist – Double Ring – H&M