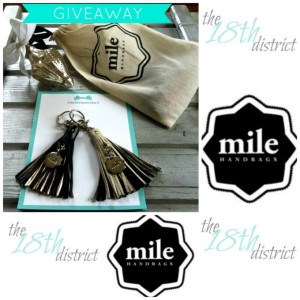 The Mile Handbag Giveaway ended today and I just picked the two lucky winners of all the entries here on the blog and on Instagram via random.org.
Congrats to
RAQUEL MORENO
– winner of the light beige bag charm and INES KATZENBERGER – winner of the balck / gold bag charm !
You both should have received an email with all the details a few minutes ago.
A big thank you to everyone who participated in this giveaway I'm pretty sure there'll be another giveaway very soon ;)