Hi Guys,
I'm back from my wonderful vacation in heavenly Tuscany, but I'm down with the flu now.
Before I'm going to post about my wonderful vacation, it's time to show you this outfit which I wore a few days before we left to Italy.
When I found this cute T-Shirt at the Zara sale, I immediately knew how I'll combine it. I normally put all my outfits together in my mind, so did I with this one …** "the lips shirt", shorts, big shades, flats, matchy matchy phone cover, heart shaped earrings, my heart bracelet from
I ♥ Blossom
(to make it a kiss kiss – love love outfit) and of course, dark red matt lips, hell yeah ! **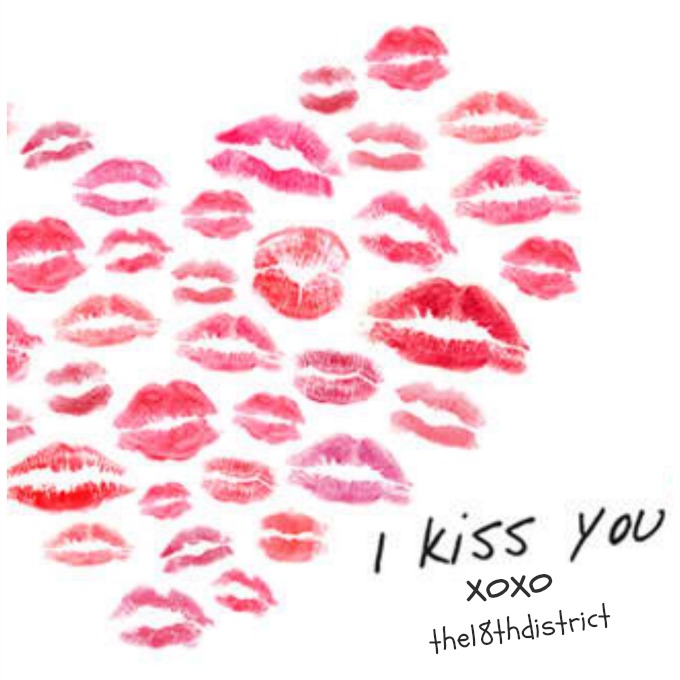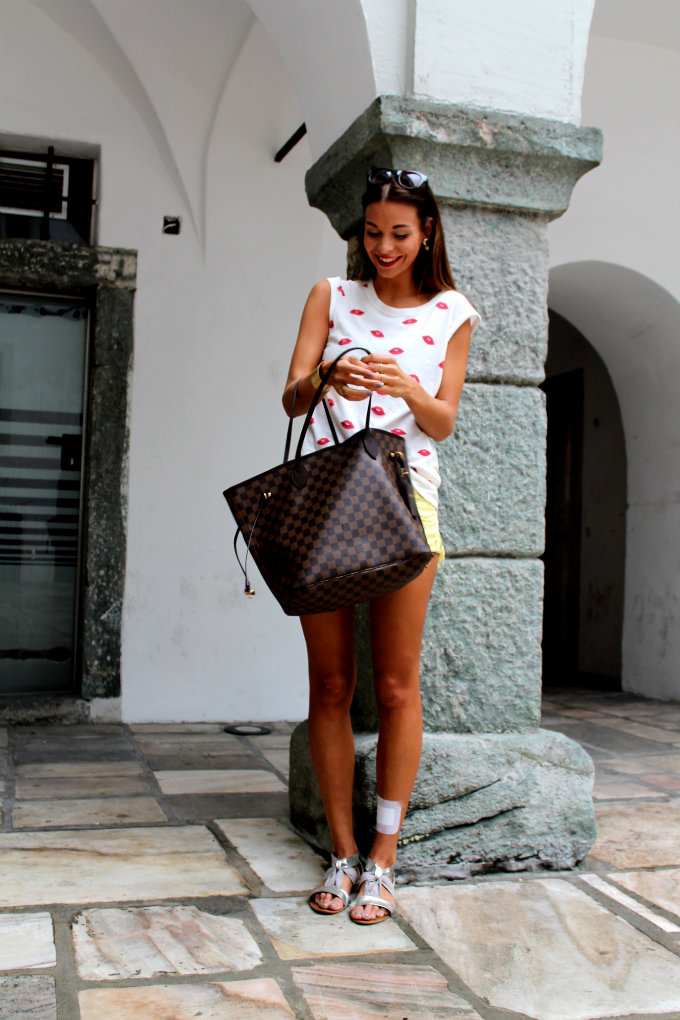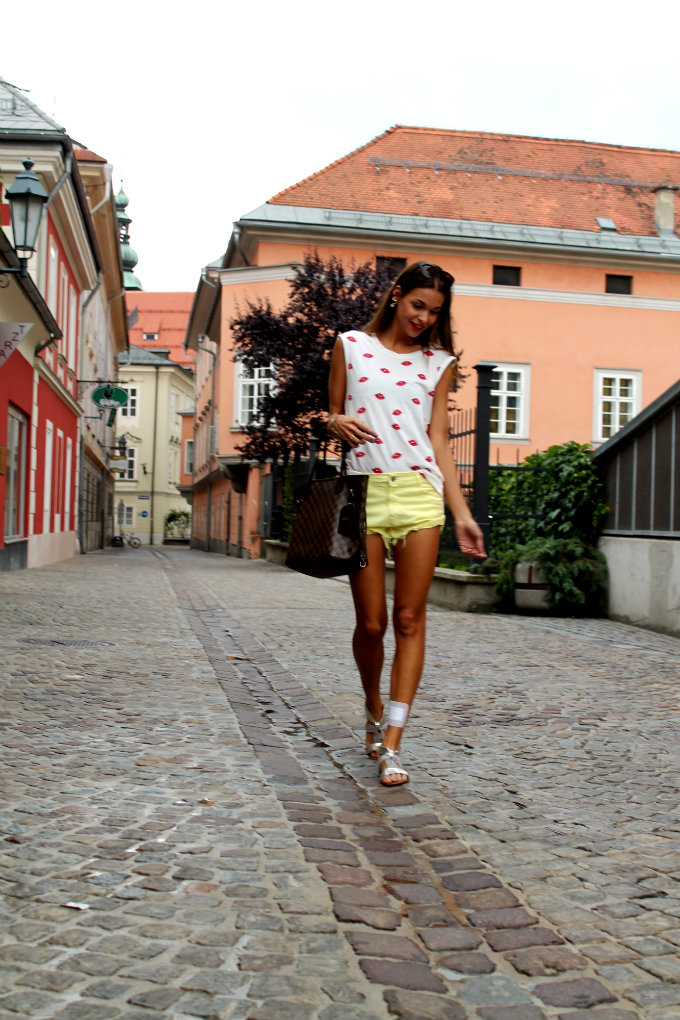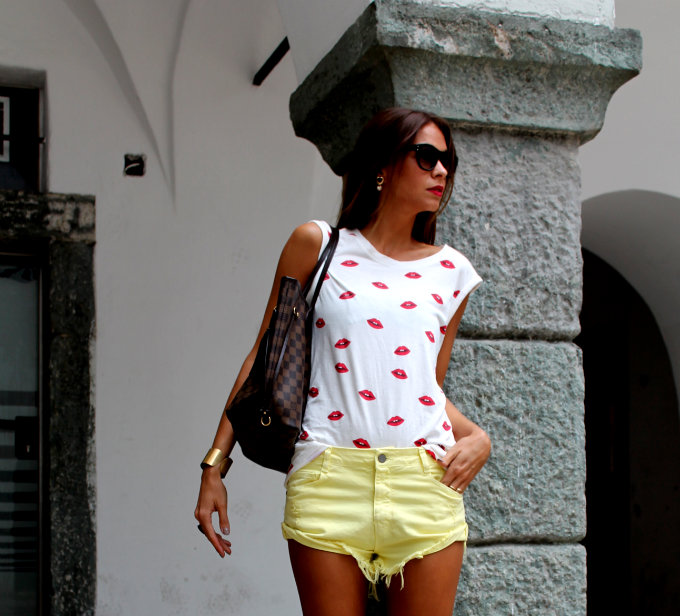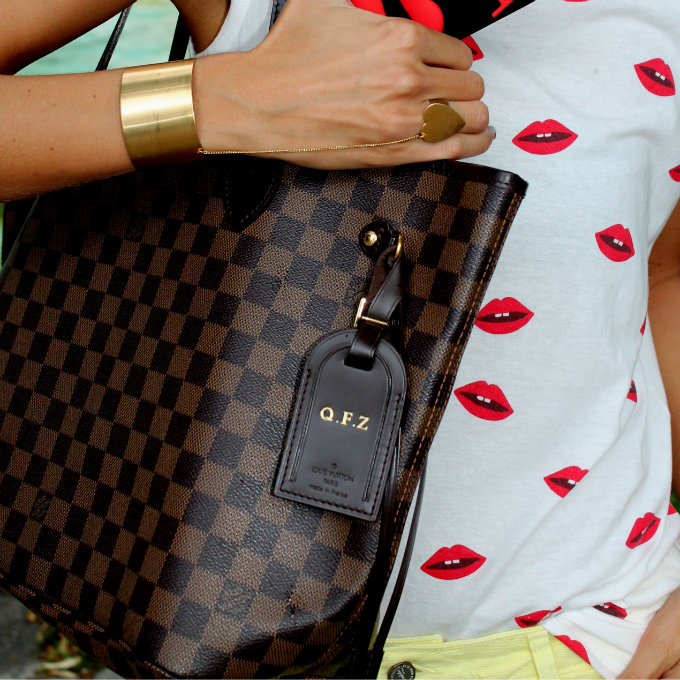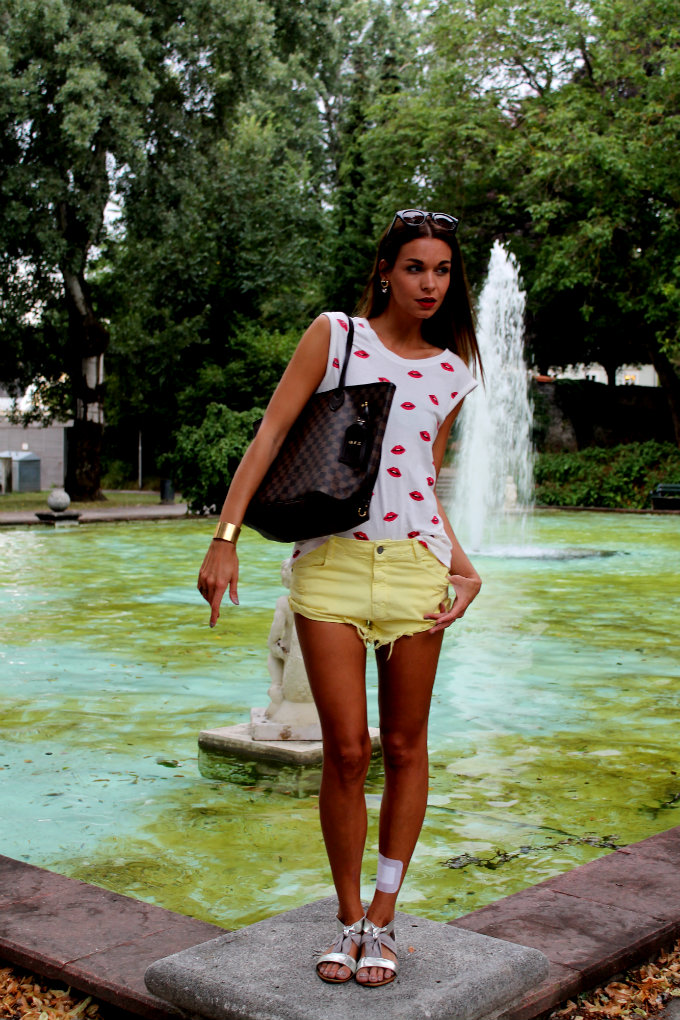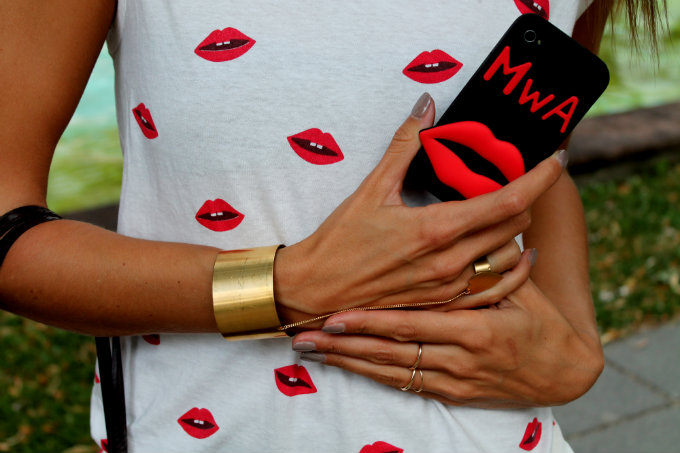 ZARA – Shirt / Shorts / Flats / iPhone cover
LOUIS VUITTON – Neverfull Bag GM / Name Tag
I ♥ BLOSSOM – Heart Bracelet/Ring
Thanks for reading!
Share the love and follow me on :