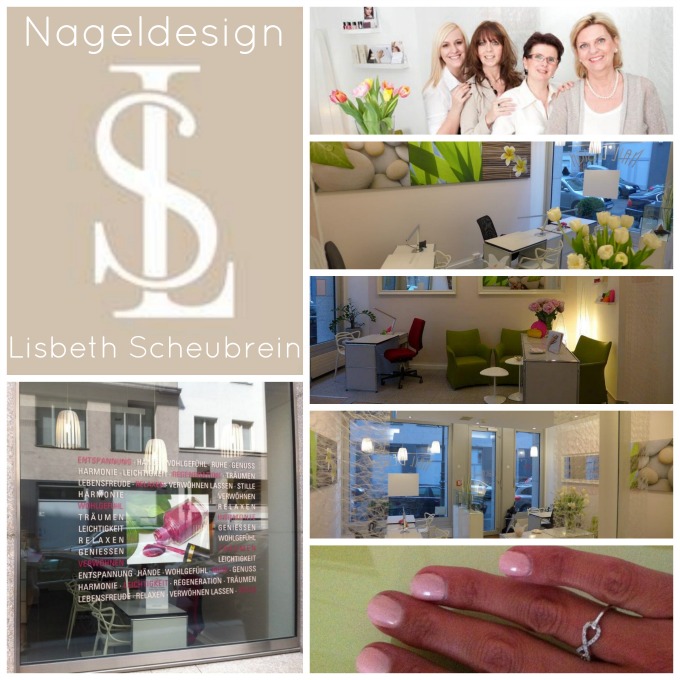 Dear ladies, today's post is especially for all of you who live in Vienna or close by. Today I'd like to introduce you to my nail care & beauty salon of great trust,
NAGELDESIGN LISBETH SCHEUBREIN
.
I think it's quite hard to find a great nail care salon in Austria, which offers different kind of high quality manicures and where you don't feel like you are trapped in one of those barbie doll-style nail bars for more than an hour.
Well, a few weeks ago I got to know Lisbeth Scheubrein at a showroom presentation here in Vienna and she invited me to visit her new nail care salon. I can remember that I was staring at her nails, finding it really hard to focus on our conversation, being totally enthralled by her gleaming nails, a wonderful coral red.
As thrilling as the shimmer of the color was the quality of the polish: smooth and silk, it looked almost liquid. Yes, it looked like a thick, shiny liquid, something like mercury.
Of course I knew, it wasn't only a normal nail polish and that her nails were coated with acrylic.
In that moment the voice of reason appeared in my head, telling me that I shouldn't go through the procedure of gel, shellac or acrylic nails again.
A few weeks passed by and then it happened, my freshly manicured nail polish, ( of course I used the new trend color of a high end brand ;) ) started chipping off only a few hours after I applied it.
Totally bugged by the blowsy look of my nails I decided to visit the nail bar of Lisbeth Scheubrein.
This was the best decision I've made in respect of my dear nails.
The moment I stepped in to the newly renovated salon I felt like in a wellness world.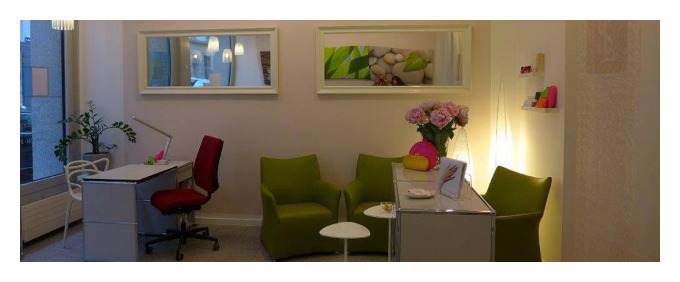 The whole salon is decorated with modern elements and fresh colors, the perfect place to relax for an hour while you get your nails done.
Located in the heart of the city, in the middle of the first district, you can get your nails done in a shopping break or between two business appointments.
Yes, I started the whole procedure of gel manicure again and my nails totally thank me. They look so beautiful, smooth and silk and there's no chipping any more.
It's totally worth it, your nails look freshly manicured for 3 weeks and you'll get so many jealous glances of other women.
The nail care salon –
Nageldesign Lisbeth Scheubrein
offers different types of manicures – a
crylic, gel, or natural manicure.
They also do
pedicure for women and men (also gel pedicure)
.
I should better call the salon a day spa, as they also do
eyebrow and lash tinting and waxing (legs and face)
.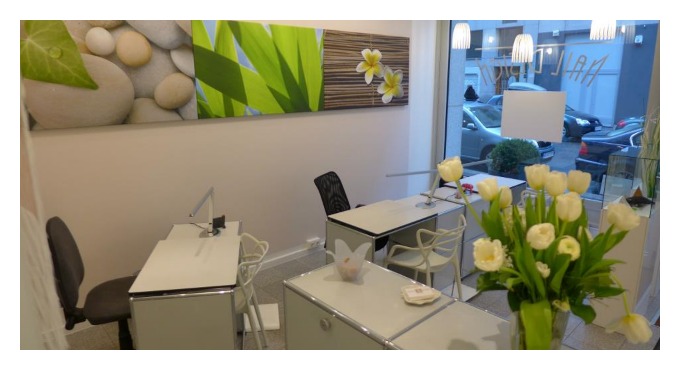 Where you find the wonderful nail care salon Nageldesign Lisbeth Scheubrein :
Landskrongasse 1-3
1010 Wien Innere Stadt, Wien, Austria
Monday -Friday :
09:00 am – 06:00 pm
contact – phone : 01 5320831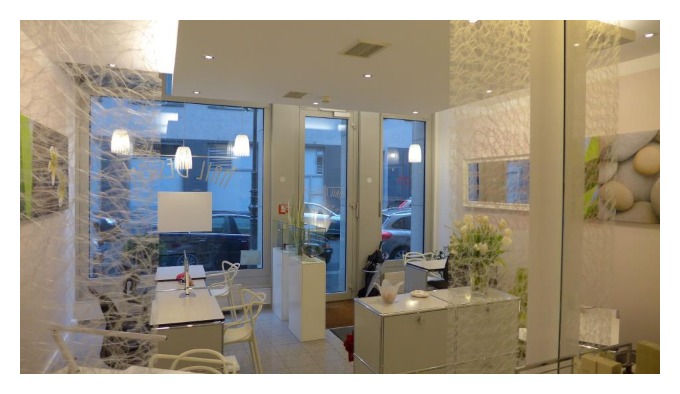 : : : SPECIAL OFFER FOR NEW CUSTOMERS : : :
(valid until 31.7.2013)
GEL or ACRYLIC MANICURE – (for the fist appointment)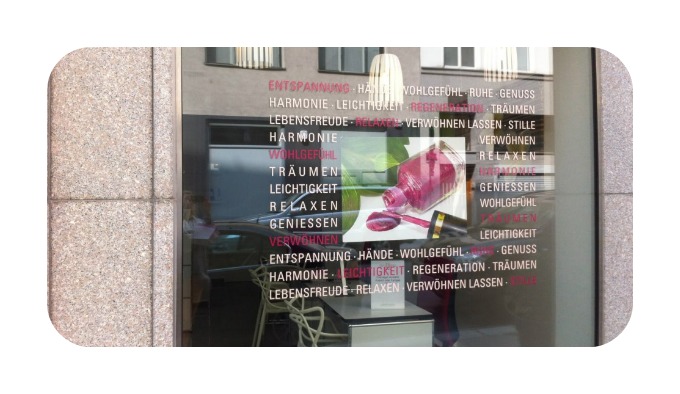 My personal different nail styles of the past few weeks …..ah, I love my nails <3
Share the love and follow me on :