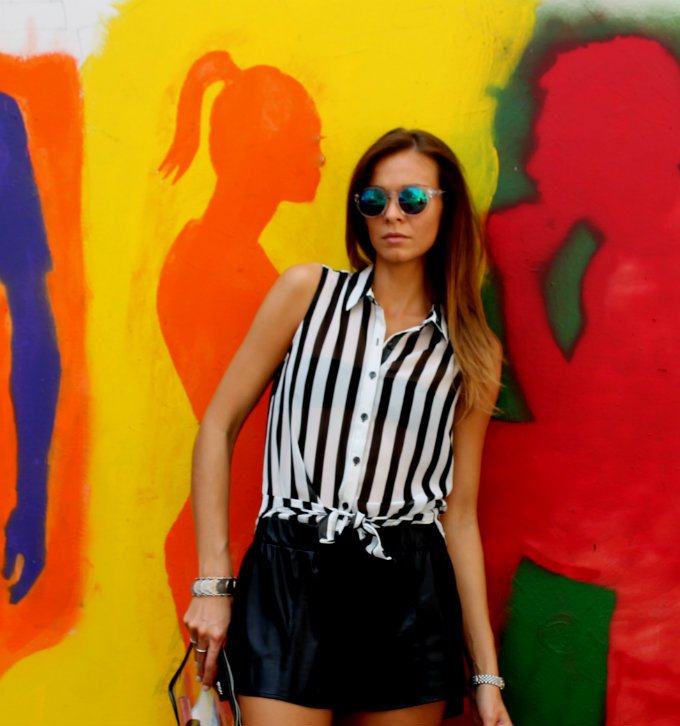 One of this season's trends is the combination of black & white.
Do we always have to follow trends? Well, that's the question …… ;)
Normally I'd answer… no, I don't need to follow each and every trend. I actually only follow trends that I really like and feel confident wearing. This season there are quite a lot of trends I really like, so why not combine them in one look ? And that's exactly what I did …
I matched a black & white striped blouse with a translucent bag, sporty leather shorts, mirrored sunglasses and (to top it all off) studded chucks.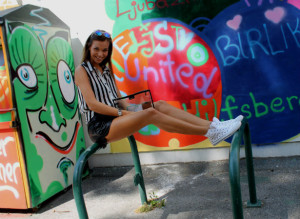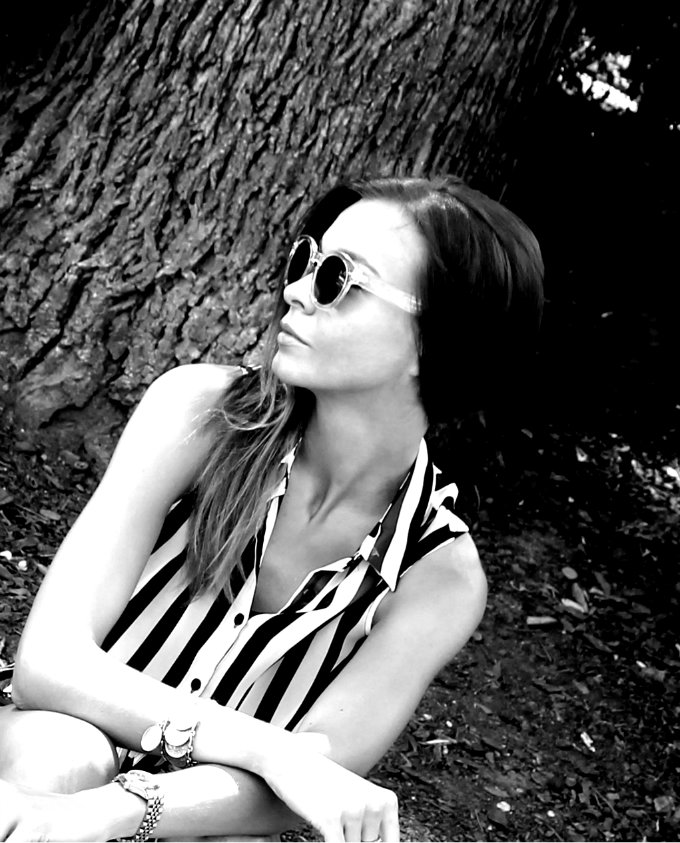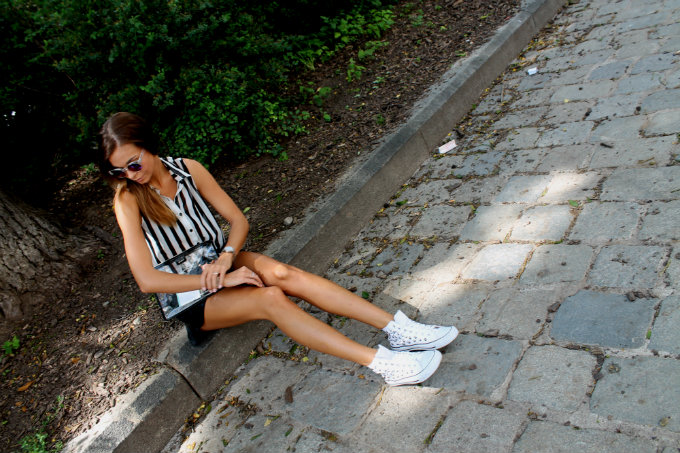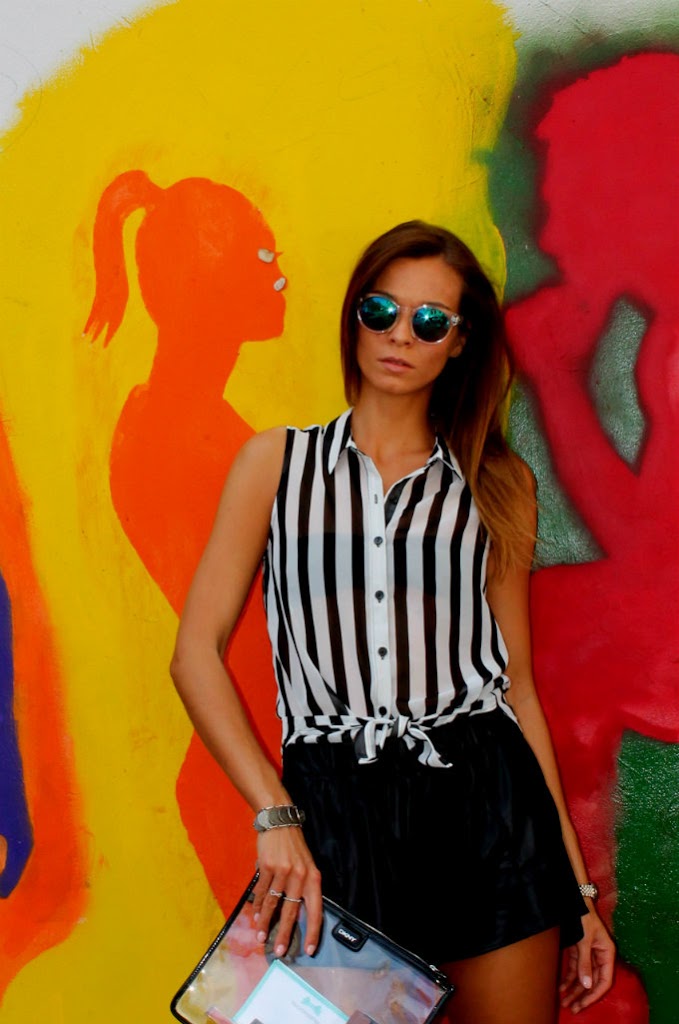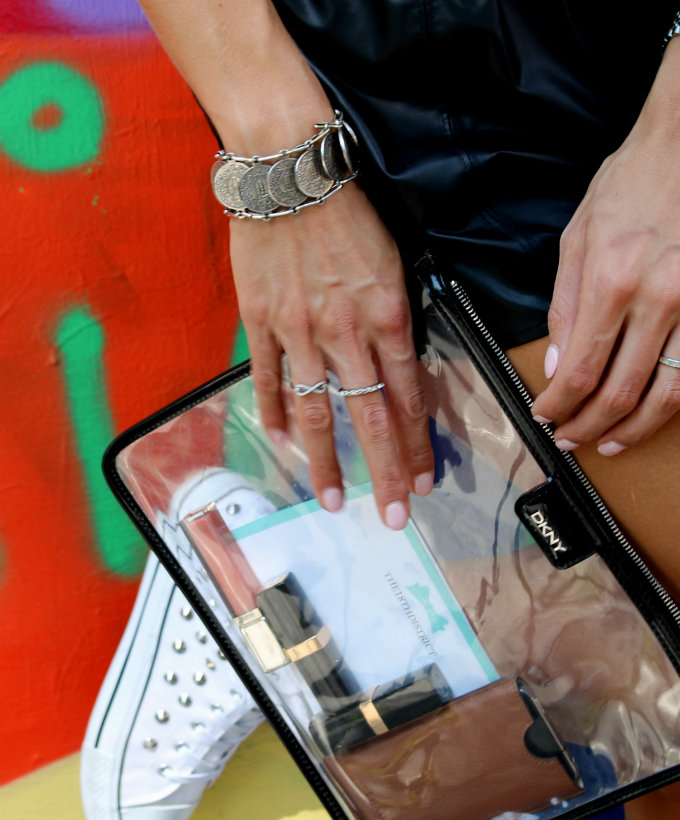 NO NAME – Chucks
DKNY – Clutch
VINTAGE – Bracelet
INFINITY RING –
NEW ONE
by Schullin
Thanks for reading!
Share the love and follow me on :