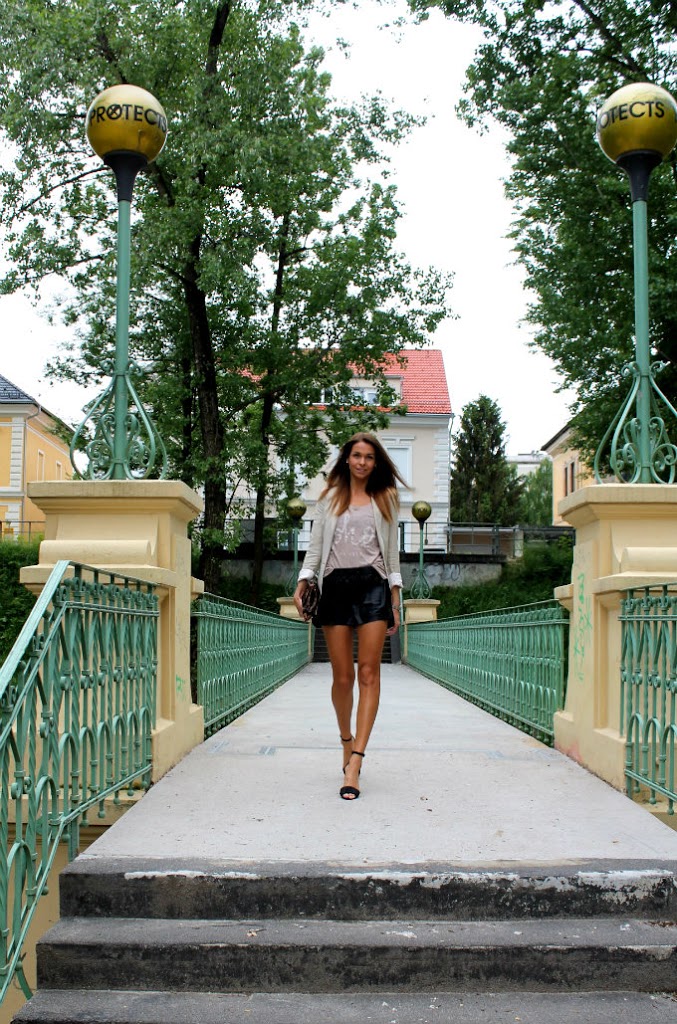 Finally a new outfit post.
Some of my followers on Instagram might have seen one of these picture already. I chose this outfit for dinner a few day ago, this post is the proof that I'm really a blogger from the bottom of my heart, as we took the pictures for this post after a tough training and a 22.5 km run.
***special thanks to my boyfriend for taking the pictures and supporting me <3
Well, that's also the cue to talk about the fitness section of my blog. In the past few weeks I received a lot of emails and comments of people asking me about my diet, training, how I stay in shape, and stating that it would be great if I could share my workout routine and recipes.
As you might have noticed already, I'm a fitness freak and couldn't live without my workouts. A healthy lifestyle, including workouts and healthy food are the essentials for a better living, for me.
You are what you eat and you have a choice of what you are made of ;)
I'm going to start my fitness section with regular updates on my diet, workouts and healthy yummy recipes. As summer is here and we all want to look fit and feel confident on the beach, I'm planning to share short fitness videos with special toning exercises.
Hope you are going to like that part of my blog – starting soon ;)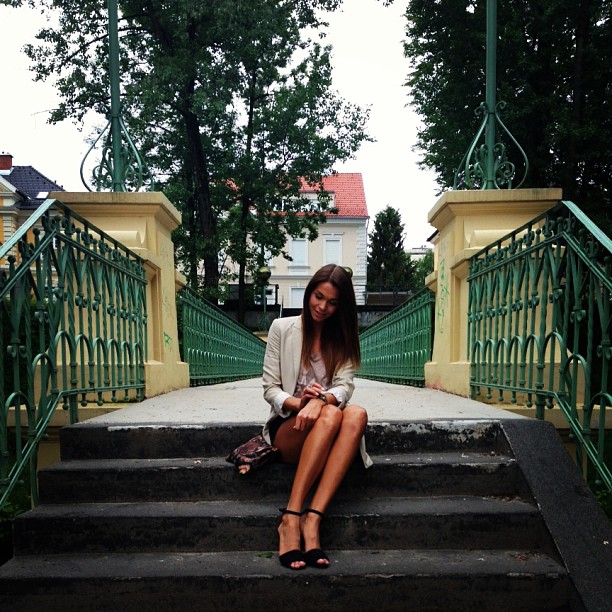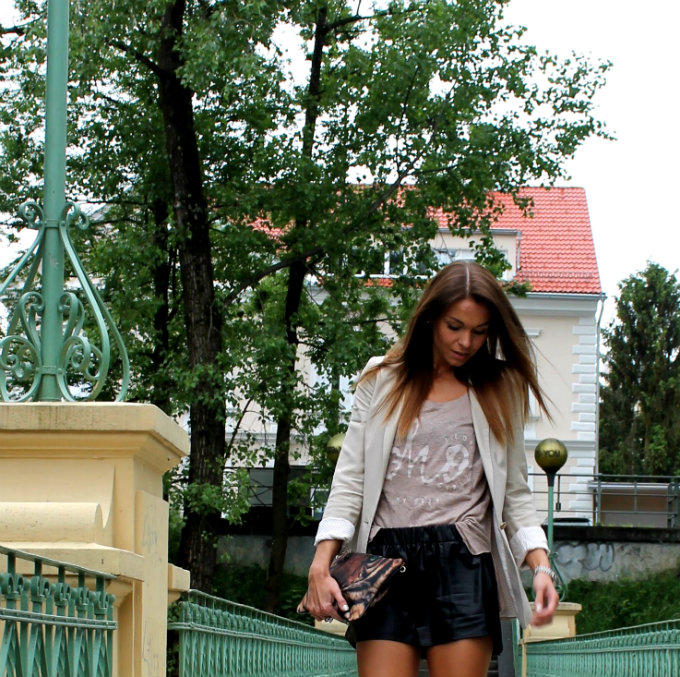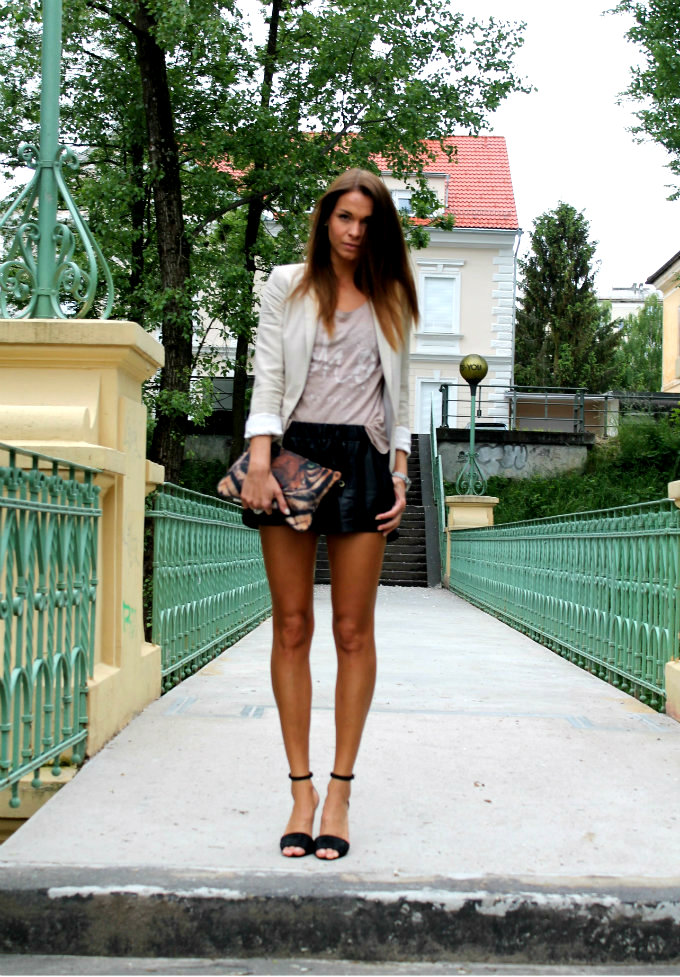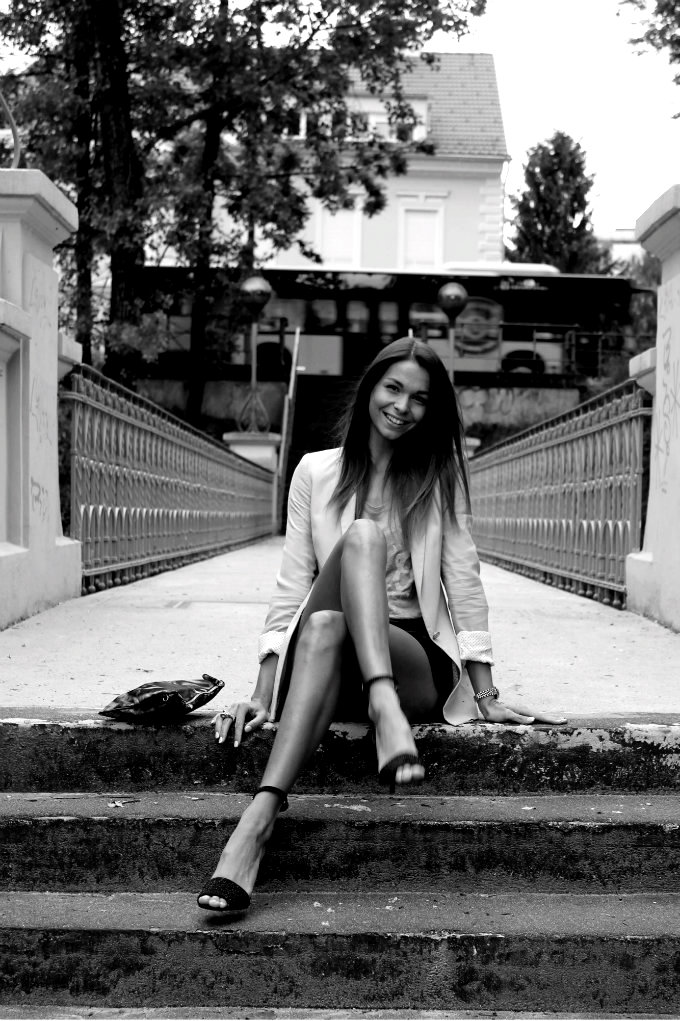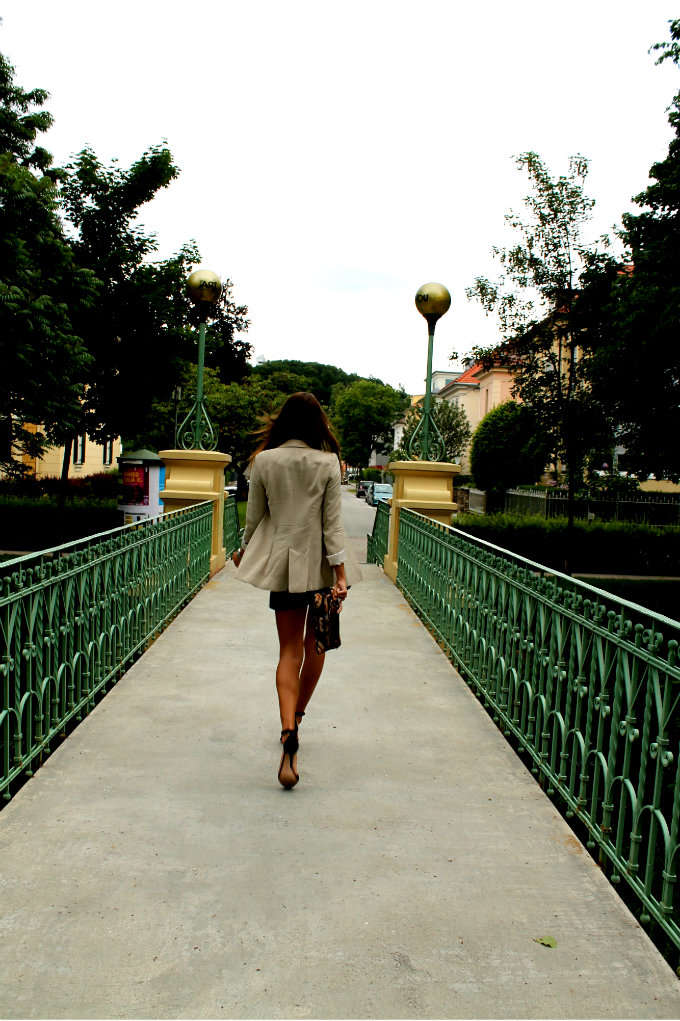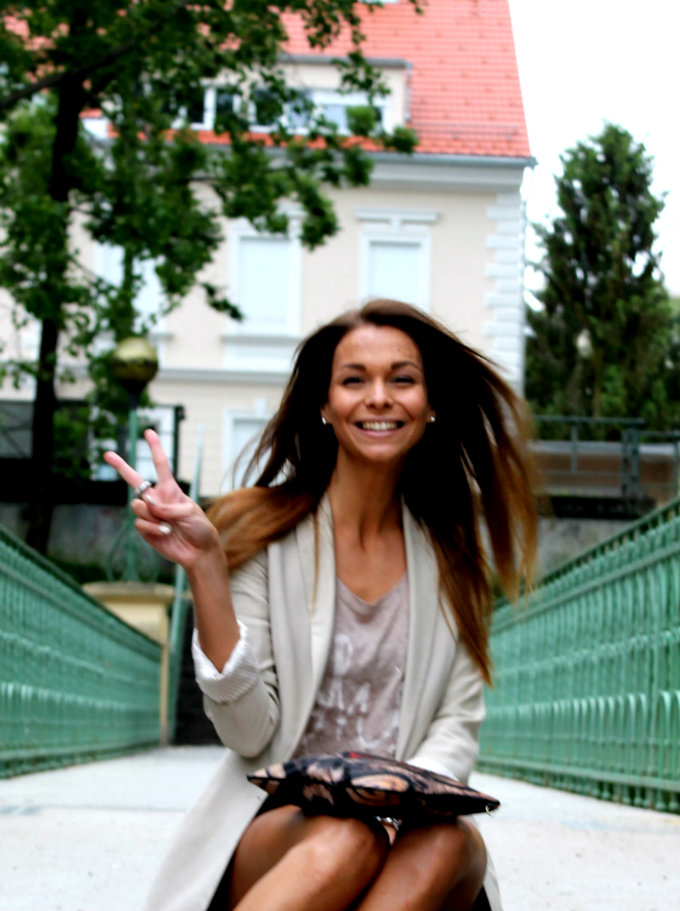 HENNES & MAURITZ – Leather Shorts / Clutch / Ring
ZARA – Blazer / T-Shirt / Heels
Thanks for reading!
Share the love and follow me on :