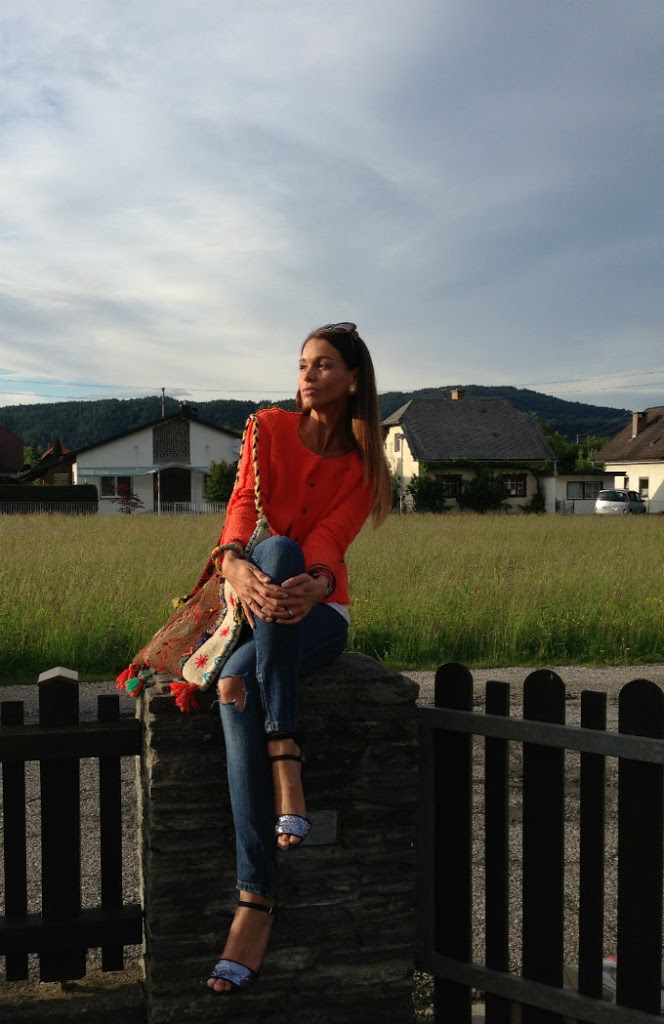 A few days ago I received the most wonderful handmade bracelet from a very talented artist.
The whole bracelet is made by hand, she used almost 5000 beads to chrochet this wonderful piece of art inspired by the famouse hipanema bracelets, which are being featured in many magazines at the moment.
Well, I personally prefer this gorgeous bracelet as it is 100% made by hand and with love.
I decided to rock my new favorite bracelet in combination with my ethno style bag (from Lybia), a casual pair of jeans and glitter heels.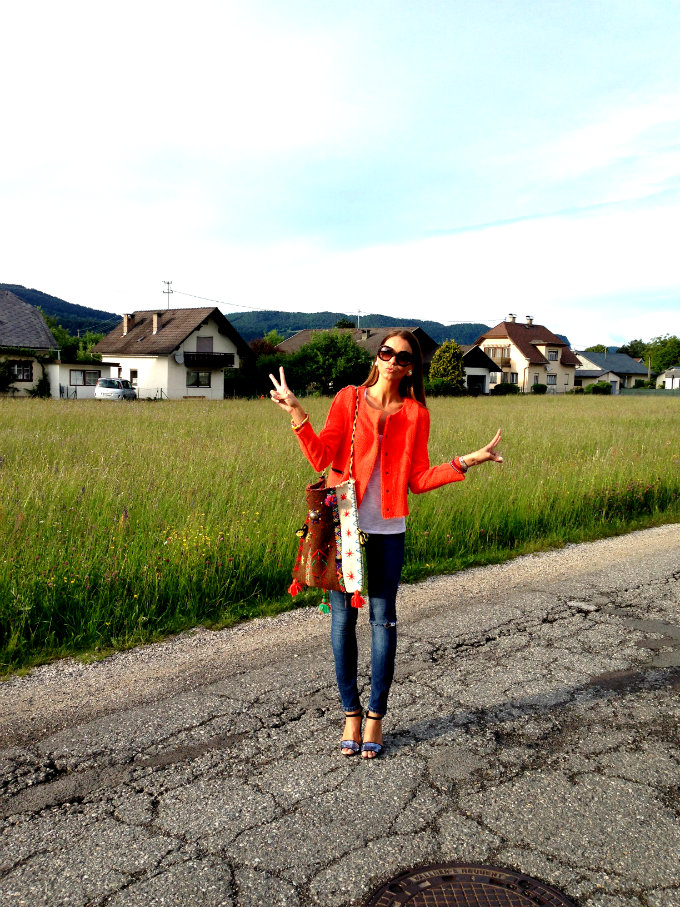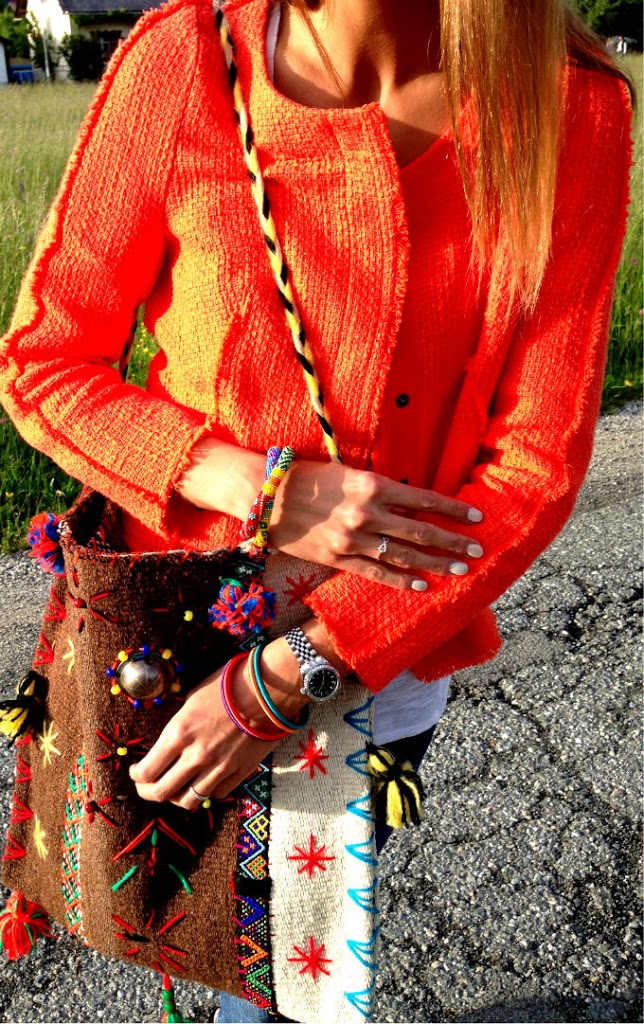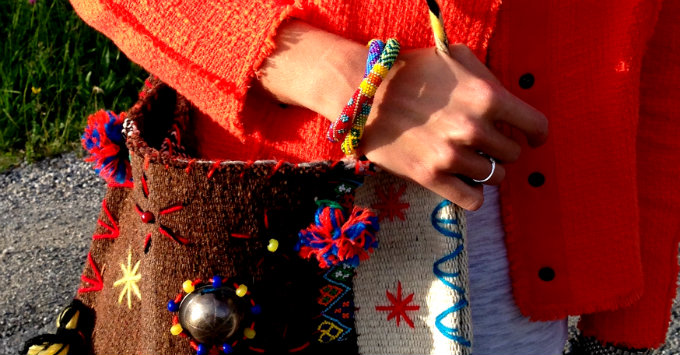 ZARA – Blazer (from last year), Heels (old)
Thanks for reading!
Share the love and follow me on :