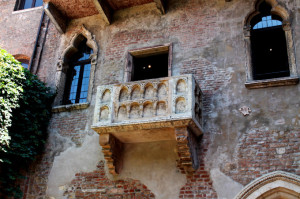 Ciao a tutti!
Last weekend we spent a wonderful weekend getaway in Verona, one of Italy's most beautiful and I dare to say Italy's most romantic city .
The home of Shakespeare's Romeo and Juliet and its vast roman amphitheater which became famous through Giuseppe Verdi's opera performances and for being the world's largest open-air opera venue.
Verona has so many beautiful and unique places to offer, but I'm going to show you the most important and must-sees.
The city's most famous square, (beside the square in front of the arena) is the Piazza delle Erbe. Here the city's long history as an affluent trading location is revealed in brick and stone. Palaces, merchants' houses, towers and statues stand in dumb, stationery tribute to more than 2 000 years of business, while visitors sit at cafés and enjoy the view of the madding crowd.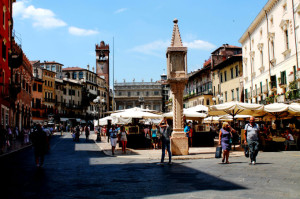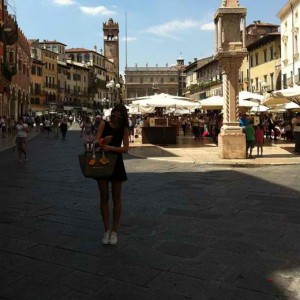 The entrance to the small curtilage is totally covered with romantic messages of love and it's a tradition for lovers to hang up a lock with a love message on a fence in this lovely small inner courtyard. (of course we did this, you can see our love lock on a picture below)
Verona consists of a vast numbers of romantic streets with typical italian bars and "Osterias". A walk along the river Adige and the small streets, make you feel like a real italian. One way to increase your cahnce of being taken as a genuine Veronese is to arm yourself with an ice cream – Verona, well, every italian city is a great place for this frozen indulgence ;)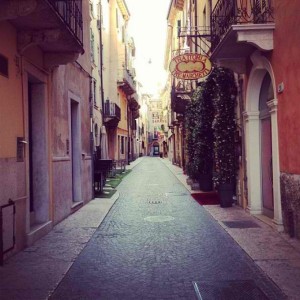 The Via Mazzini, is the famous shopping promenade which leads from the arena nearly directly to the Casa di Giulietta. There you can find many luxury stores like, Louis Vuitton ( which was located directly opposite of our hotel, in front of the arena), Armani, Gucci, Fay & Tod's & many more.You can also find Zara, Stradivarius, Bershka, and some lovely Boutiques, so this street definitely caters something for every taste and purse.
Excelsior
, a luxury brand concept store with brands like Prada, Miu Miu, Givenchy, Balenciaga, Dolce&Gabbana and many more. Definitely a shopping-heaven for women and men, which also accommodates a small Tiffany&Co. store and one of the most wonderful supermarkets I've ever seen. Simply shopping & foods heaven in one store ;)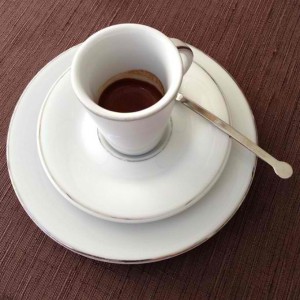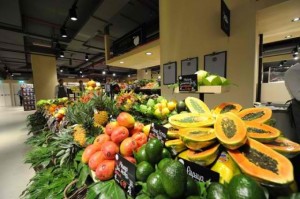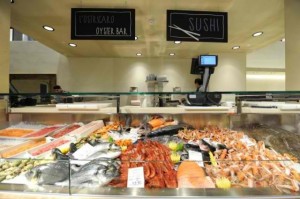 The reason for our short trip to Verona was the premiere of Giuseppe Verdi's opera La Traviata.
For me as an avid fan of operas, especially of Giuseppe Verdi's masterpieces, this event in the ambiance of such a breathtakingly beautiful and ancient arena was just inexpressible wonderful.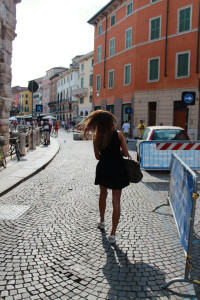 Tomorrow you can find all details about my outfit here ;)
Dear Verona, we'll come back soon.
A domani!
Baci
Q.F
Thanks for reading!
Share the love and follow me on :