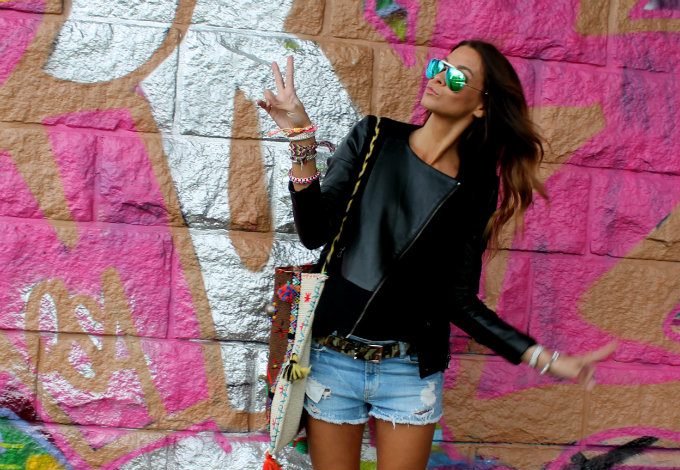 A few weeks ago the famous Coachella Music Festival took place. As every year I wished to be there and party with all the bloggers who posted their inspiring and superb Coachella outfits, such as Chiara –
The Blonde Salad
, Aimee –
www.songofstyle.blogspot.com
, Danielle –
WE WORE WHAT
and many more.
Well, last Saturday I attended a small music festival and used the chance to rock a Coachella inspired outfit .
Hope you like it ;)
Ps: As my followers on
Instagram
might have noticed already, I'm head over heels in love with my new mirrored Ray-Ban sunnies ;)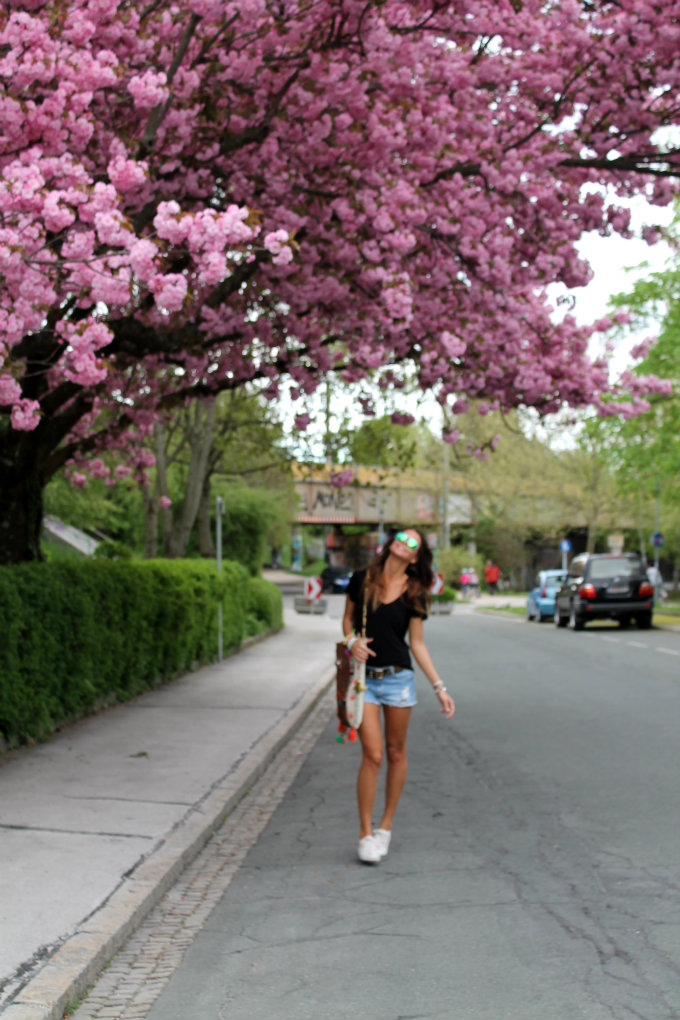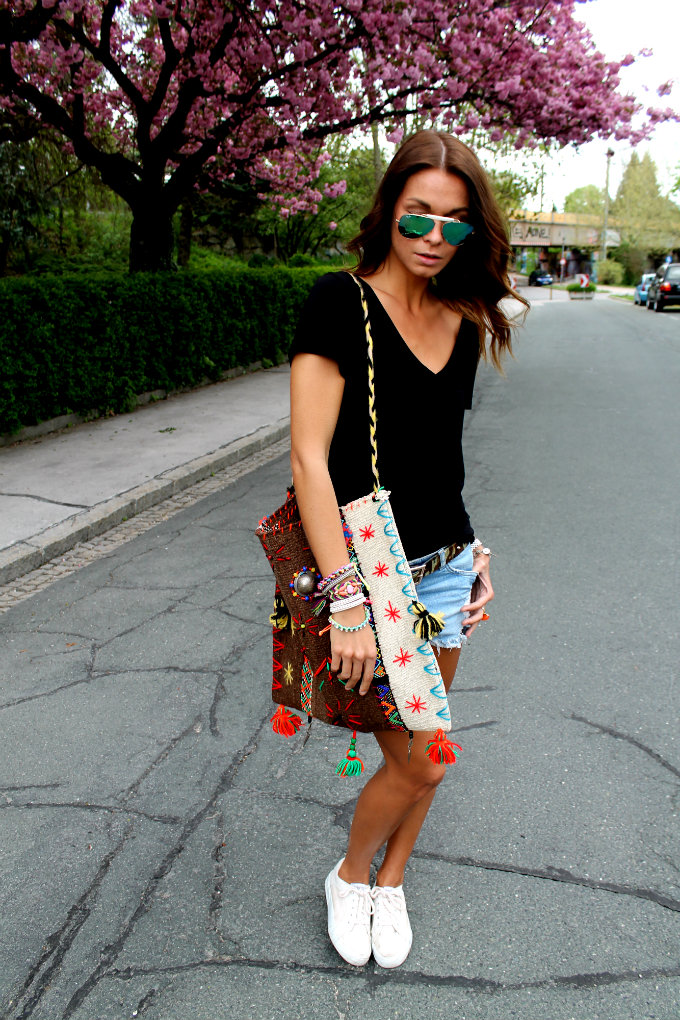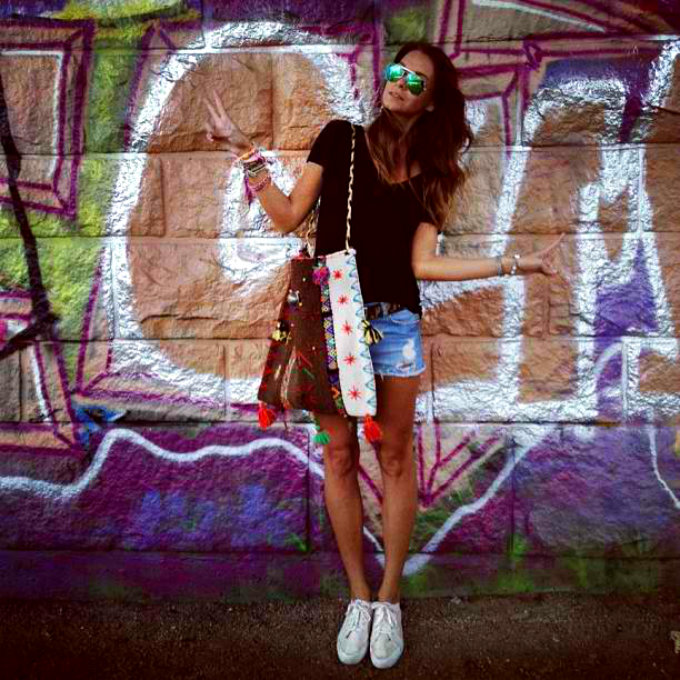 ZARA – Shorts / Jacket / Basic Shirt / Belt
BAG – old souvenir my mum brought along from Libya years ago
RAY-BAN – Sunglasses
SUPERGA – Vintage Sneakers
MIANO
– Bracelets ( the greige and white ones )
FOREVERXXI – Bracelets (neon)
TIFFANY&CO. – Heart Bracelet
Thanks for reading!
Share the love and follow me on :