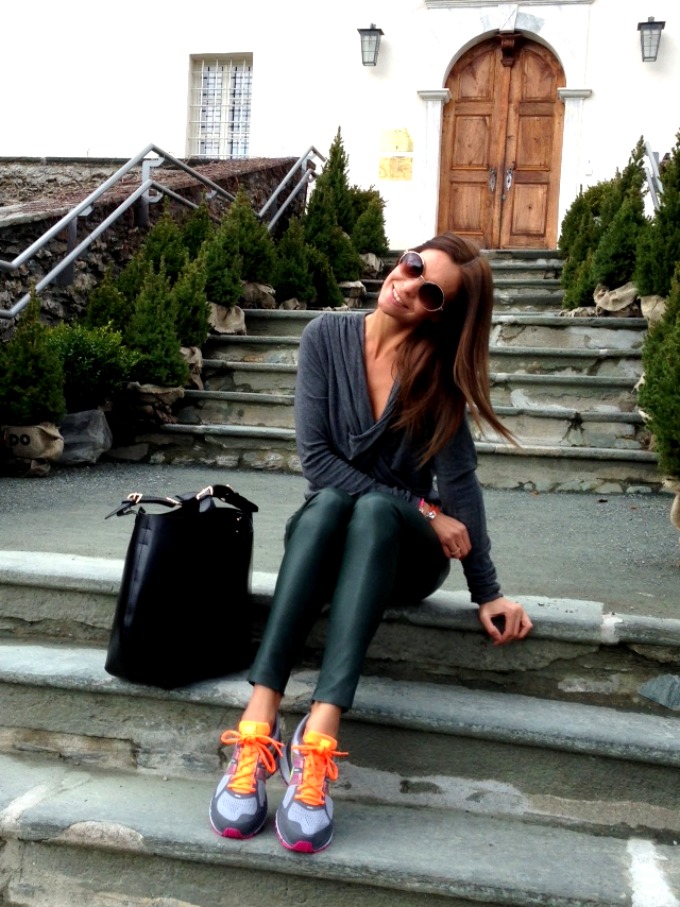 As a sport junkie I've been in love with Nike and Asics sneakers since I started my healthy and sporty living a few years ago. Oh yes, Nike sneakers are illegally comfortable and started to be my new sole mates a few month ago when I recognized how stylish and yet comfortable they are on my way to my happy place-the gym ;) Isabel Marant taught us how to rock comfy, super stylish and extraordinary looking sneakers a few seasons ago and this trend is still so up to date. Has she guided us into a trend that preaches comfort, ankle stability and prevents synovial cysts on our feet? Wow, how great is that?! Haha no, I'm not going to immortalise this trend and yes, I'm going to rock my heels in the future, for sure, but for now I adore this trend.
If I could, I would always, just repeating it, 'always' wear one of my new loves – my Isabel Marant sneakers or one of my Nikes.
I paired my new Nike Pegassus Trail 29 – a dream of neon colors, with leather pants, a simple top and a warm down parka.
What do you think ?
Would love to hear your thoughts ;)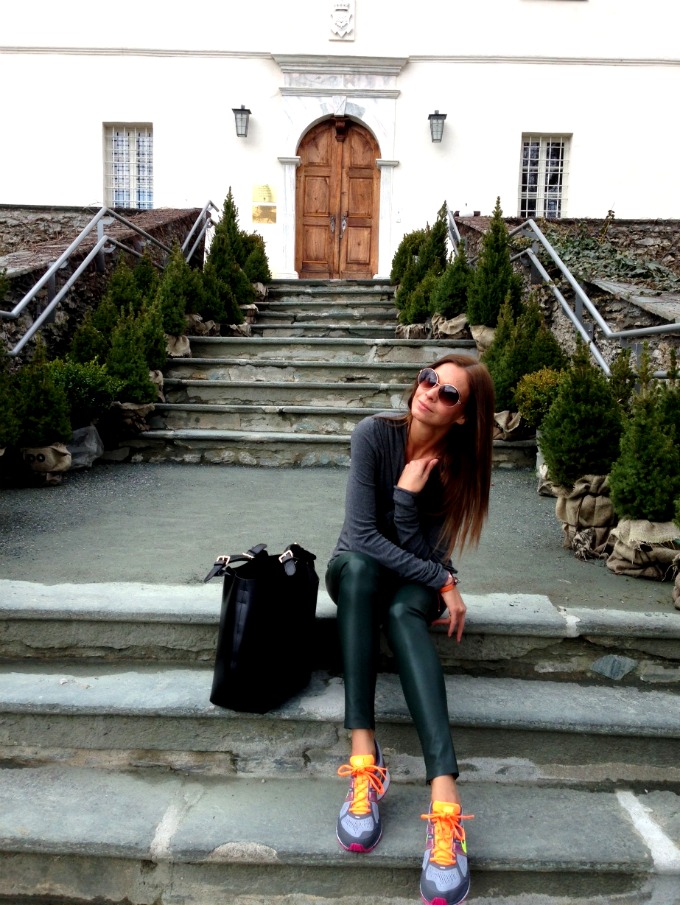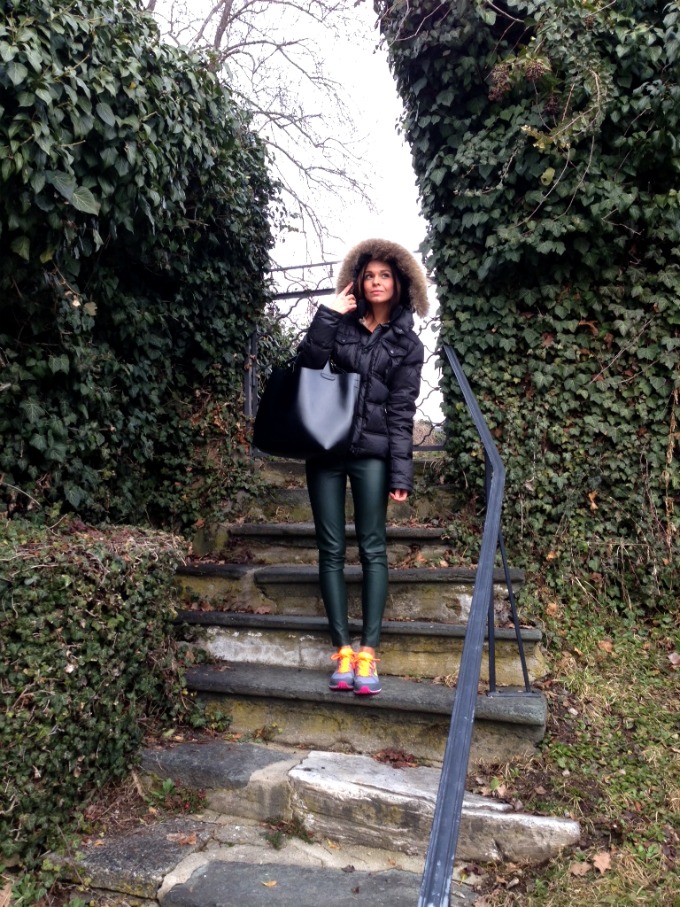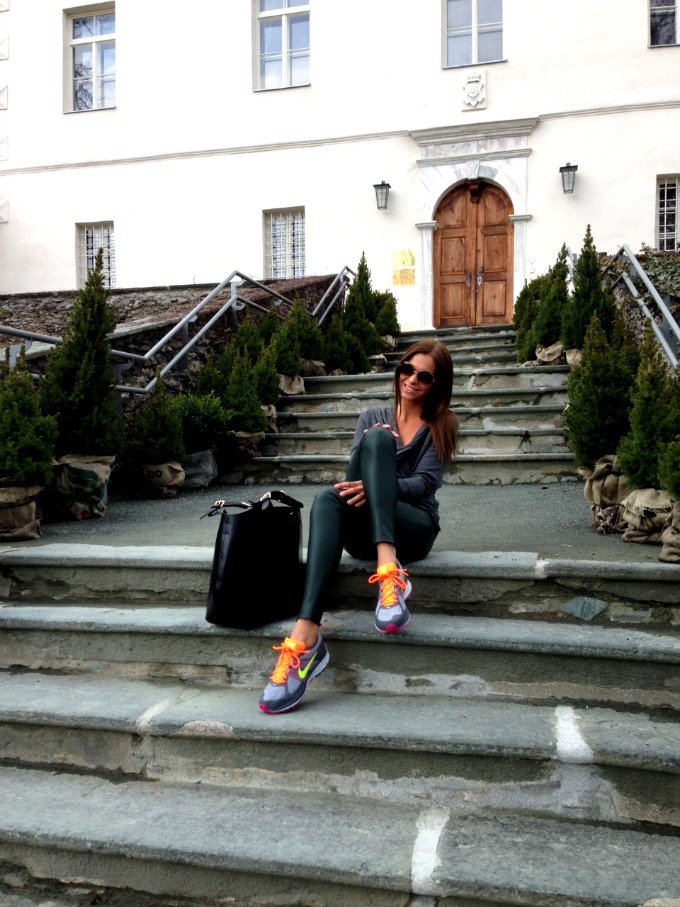 NIKE – Sneakers Pegassus Trail 29
ZARA – Leather Pants / Bag
REPEAT CASHMERE – Sweater
MANGO – Sunglasses
HERMÈS – Kelly Double Tour Bracelet
Don Gil – Down Parka
Thanks for reading!
Share the love and follow me on :