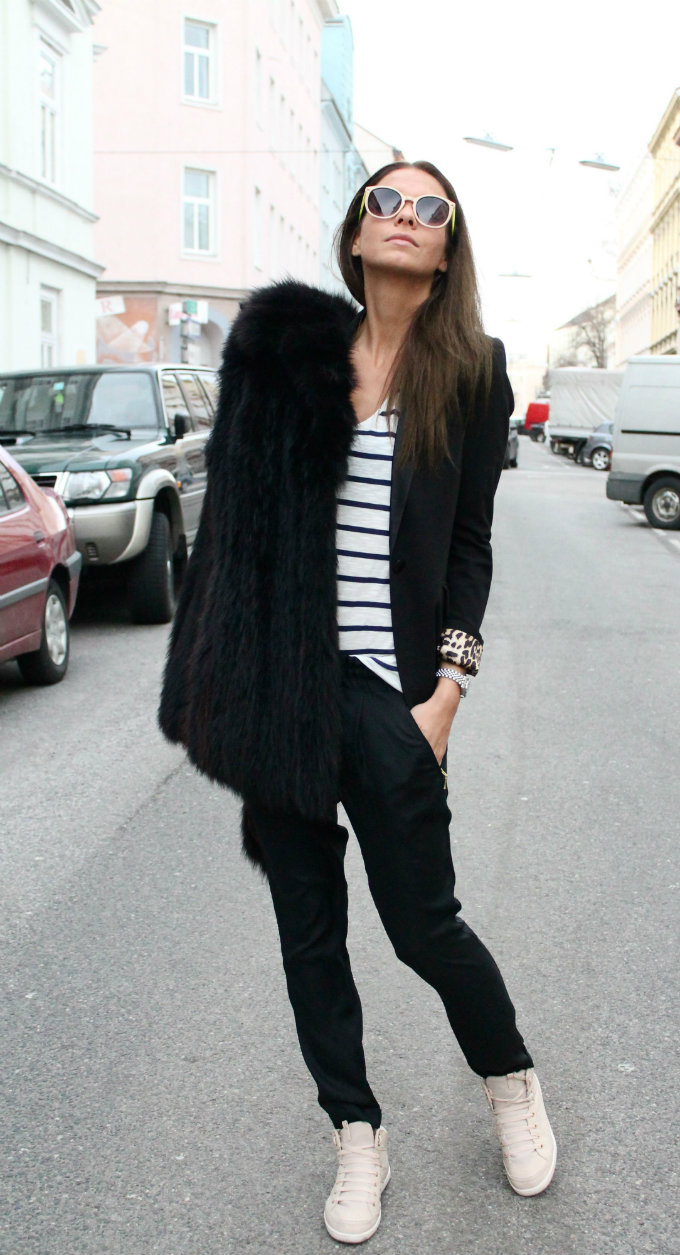 At the moment many people I follow on Instagram post those " I miss Summer " pictures, including myself, I really miss summer and now after all the snow has melted I wouldn't mind if spring starts tomorrow.
Last week the weather changed and it was quite warm, definitely better conditions to take pictures outside. As the sun comes out and temperatures start to rise I immediately feel the need to wear some bright sunnies and lighter clothes. Last Thursday I decided to wear some airy trousers in "sweatpants style" (which I bought for my flight to NY last year and totally forgot about), paired them with a striped tee, bright sunnies and super comfy sneakers.
Did I mention before, that I'm in love with the combination of leo pattern and stripes ?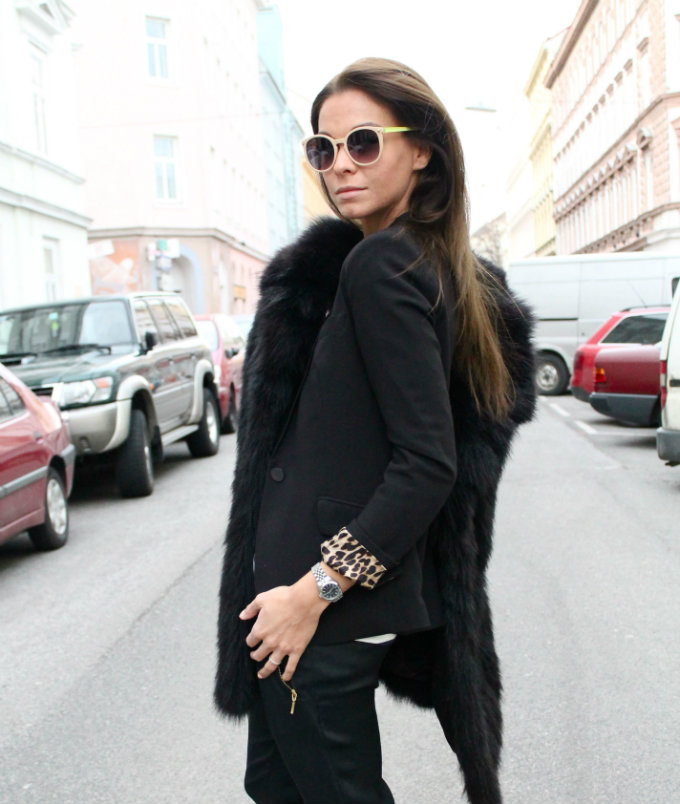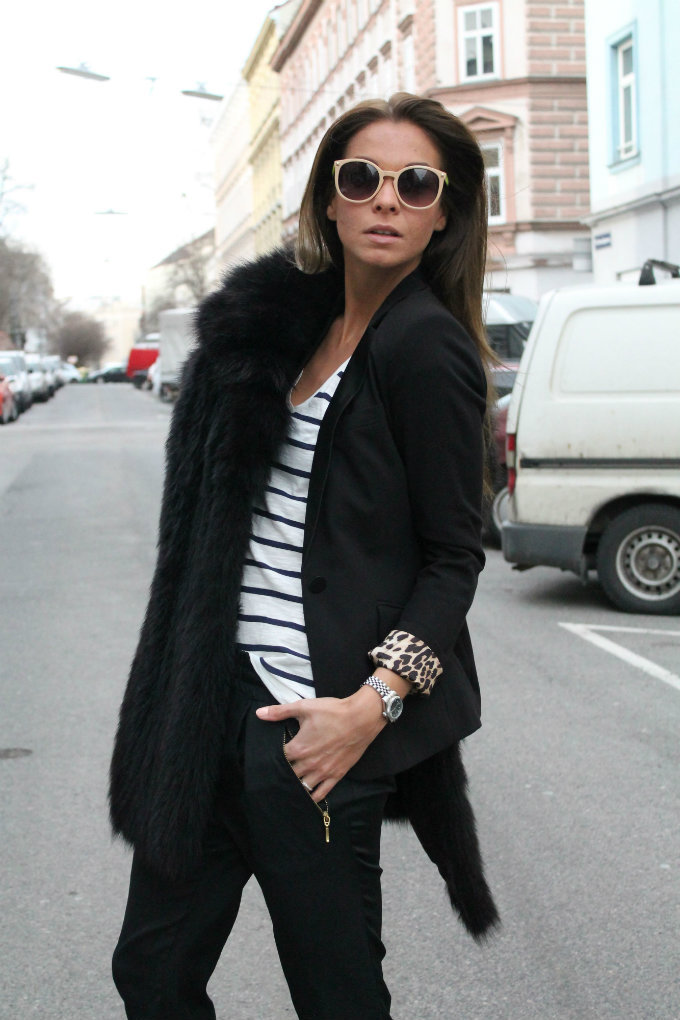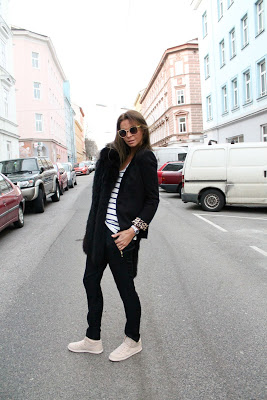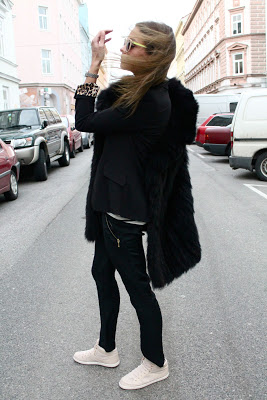 ZARA- trousers / sunnies / shirt
ZARA KIDS – sneakers
HENNES&MAURITZ – blazer
VINTAGE – fur vest
***

♥

special thanks to my sister Florentina, for taking these wonderful photos ♥ ***
Share the love and follow me on :