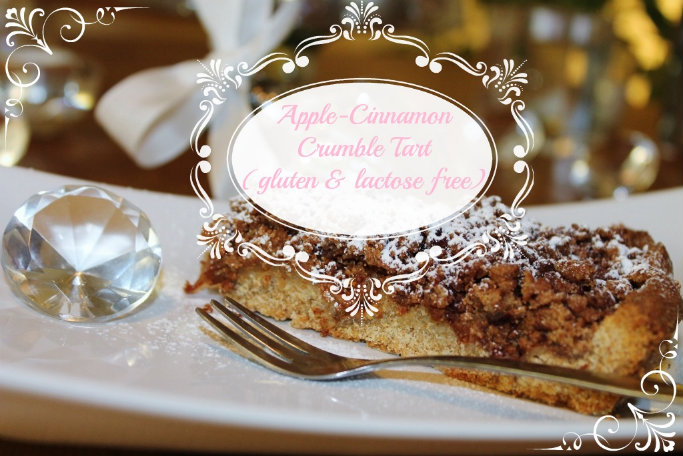 After craving for an apple tart the last few days, I decided to bake my first tart (due to my lactose- and gluten intolerance I'm not allowed to eat normal pastries).
I decided to make an Apple-Cinnamon Crumble Tart and served it with Chocolate Chai, so yummy !
HAPPY BAKING !
150g sugar ( I replaced 1/2 of it with stevia )
200g fat reduced lactose free butter ( cut into small pieces )
5 apples ( I used pink lady and gala )
Preheat the oven to 180°C upper and bottom heat.
Blend together flour, 150g butter and salt in a bowl with your fingertips or a pastry blender just until mixture resembles coarse meal with some roughly pea-size butter lumps. Drizzle 3 tablespoons ice water over the mixture and gently stir until incorporated. Add the egg and sugar and stir again.
Turn out 3/4 of the dough onto a lightly floured surface and form 5-inch disk. If dough is sticky, dust lightly with additional flour.
Make the crumble topping:
Use the rest of the dough and stir in 1 tablespoon cinnamon and blend with your fingertips in butter until large clumps form.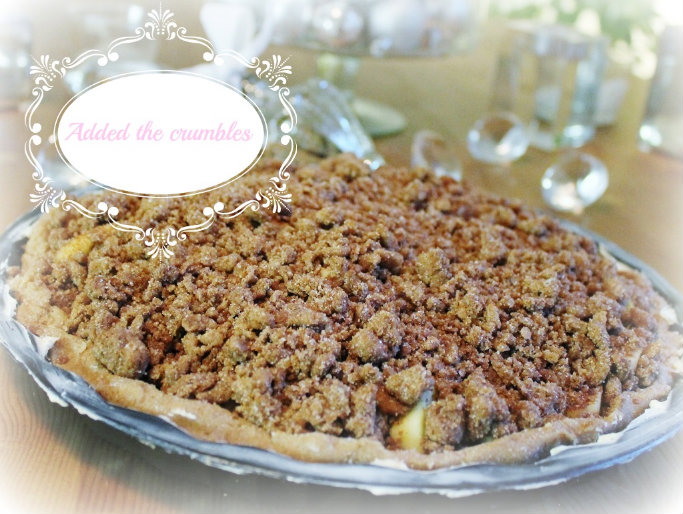 Peel core and slice apples into 1/2 cm thick pieces.
Roll out dough on lightly floured surface with a lightly floured rolling pin into a 35 cm round, then fit into a greased tart plate.
Trim edge, leaving a 1-2 cm overhang, then fold overhang under and crimp decoratively and groove the bottom part of the dough with a fork. Transfer the apples and cover with cinnamon.
Bake for about 30 minutes until apples droop slightly. Sprinkle crumble topping over the filling and bake until crumble is browned, filling is bubbling and apples are tender for about 30 more minutes. Cool completely.
Serve with tea or coffee ;)