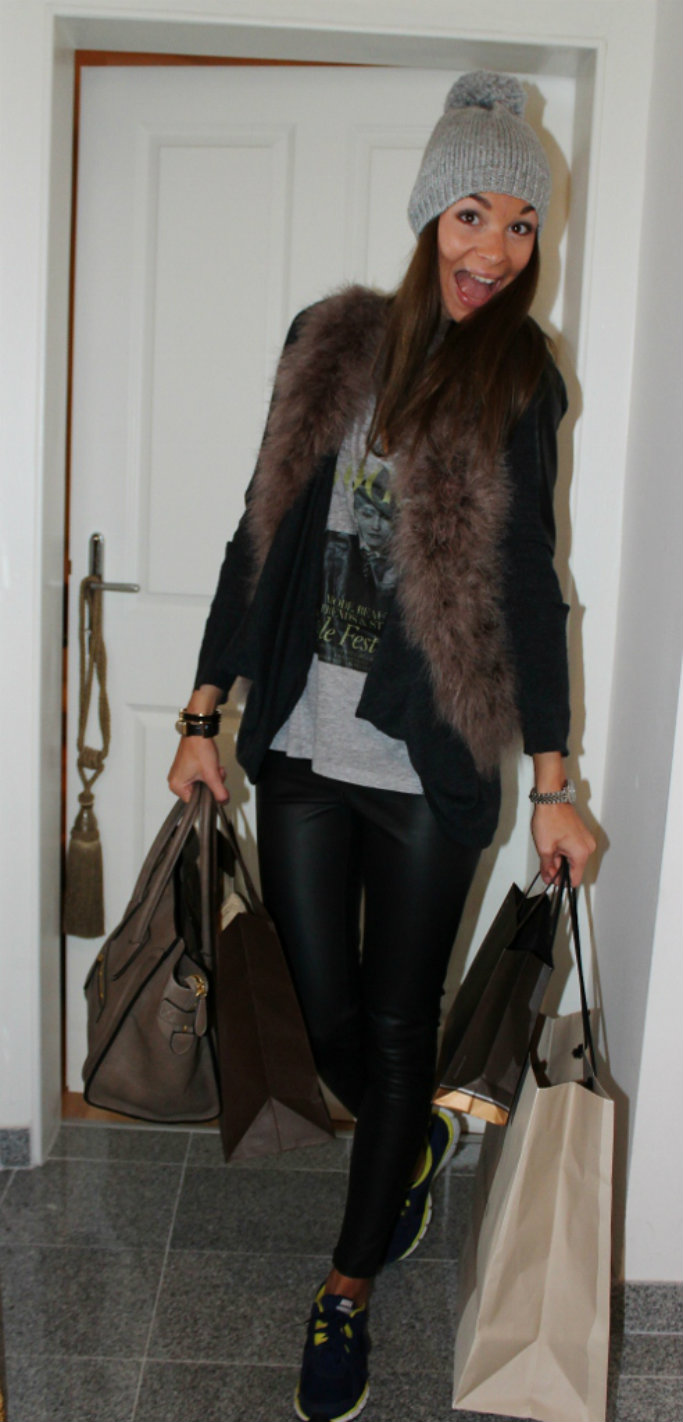 Christmas gift shopping can be fun and normally I do all the gift shopping at the beginning of Advent, but due to my exams I have been forced to do all the shopping this week.
I found some very delightful gifts for my beloved ones. Shopping these presents was fun and giving them is going to be even more fun.
On Wednesday I decided to wear a very comfy outfit for my shopping spree – leather pants and feather vest combined with my Nike dual fusion sneakers.
(Due to the bad weather outside, we decided to take the photos inside after my shopping spree;))
Have you bought all your gifts yet?
PS: My special post on the fourth Sunday in Advent is going to be about gift-wrapping with some nice ideas to personalize your presents :)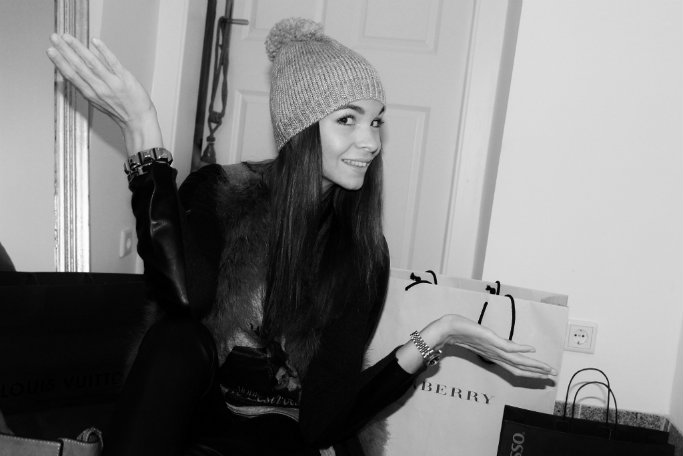 T-SHIRT by the18thdistrict
ZARA VEST AND CARDIGAN
NIKE DUAL FUSION SNEAKERS
CÉLINE BAG
H&M BEANIE
Thanks for reading!
SHARE THE LOVE AND FOLLOW THE18THDISTRICT ON: