I chose this outfit on a snowy day in Vienna last week. Animal motifs on sweaters are part of the collections of many designers and many display a whimsical and wearable tribute to this trend with cute foxes.
I love my loose-fit foxy wool sweater, which always adds a playfull touch to any outfit.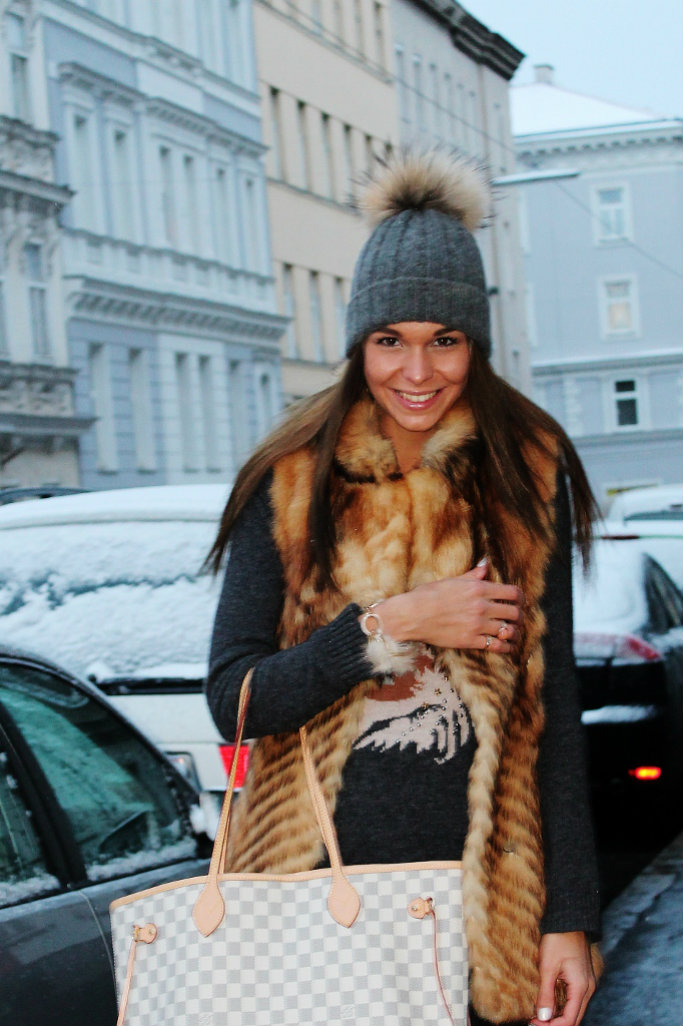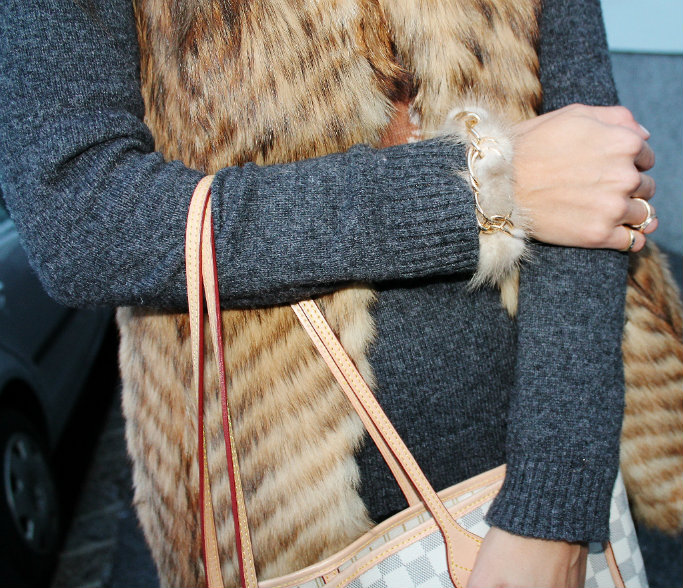 ZARA SWEATER OLD
THE18THDISTRICT BRACELET
VINTAGE FUR VEST
STEFFNER BEANIE
Thanks for reading!
SHARE THE LOVE AND FOLLOW THE18THDISTRICT ON: