this is my special post for the 3rd Sunday in Advent.
This post is all about Christmas presents, a special gift guide and my personal Christmas wish list with great ideas for gifts to make and to receive ;)
Well, my personal wish list isn't really realistic, but these items are my fashionable objects of desire at the moment ;)
Actually I don't really have a Christmas wish list and what matters more for me than presents for Christmas, is quality time spent with my beloved family.
But of course, we all want to make our beloved ones happy by giving wonderful presents to them.
GIFT GUIDE
Some special presents for him and her ;)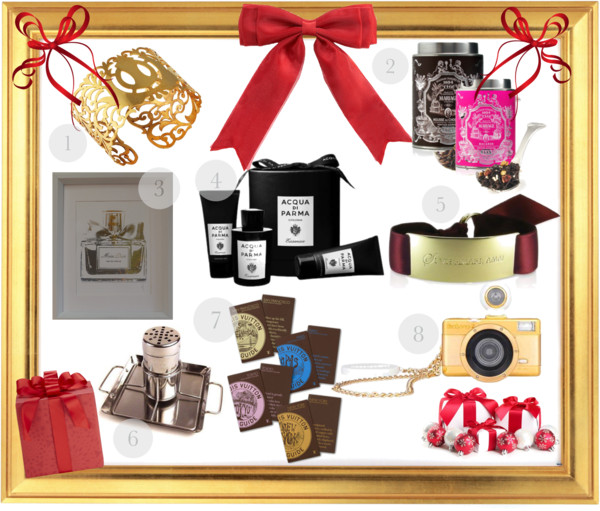 3.) I See Noise Print found at
etsy.com
20 €
4.) Acqua Di Parma Set 105 €
6.) Chicken Rack with Drip Pan for beer-can chicken found at amazon.com 16 €
7.) Louis Vuitton City Guides 100 €
8.) Golden Lomography Camera 100 €
MY WISH LIST